Welcome to What We're Watching. This feature highlights some of the auctions we are following – especially those that are about to close. Handy if you're curious about where values are going, or just want to snipe in at the last minute to score a deal!
---
If it's after lunch in California, then this one is gone. This fly yellow 998 is sure to turn heads – if not by the color, then definitely by the sound! LOTS of people are watching this Buy It Now classified, and given that the seller is open to offers, someone might score a deal under the $6,998 asking price in just a few short hours.
---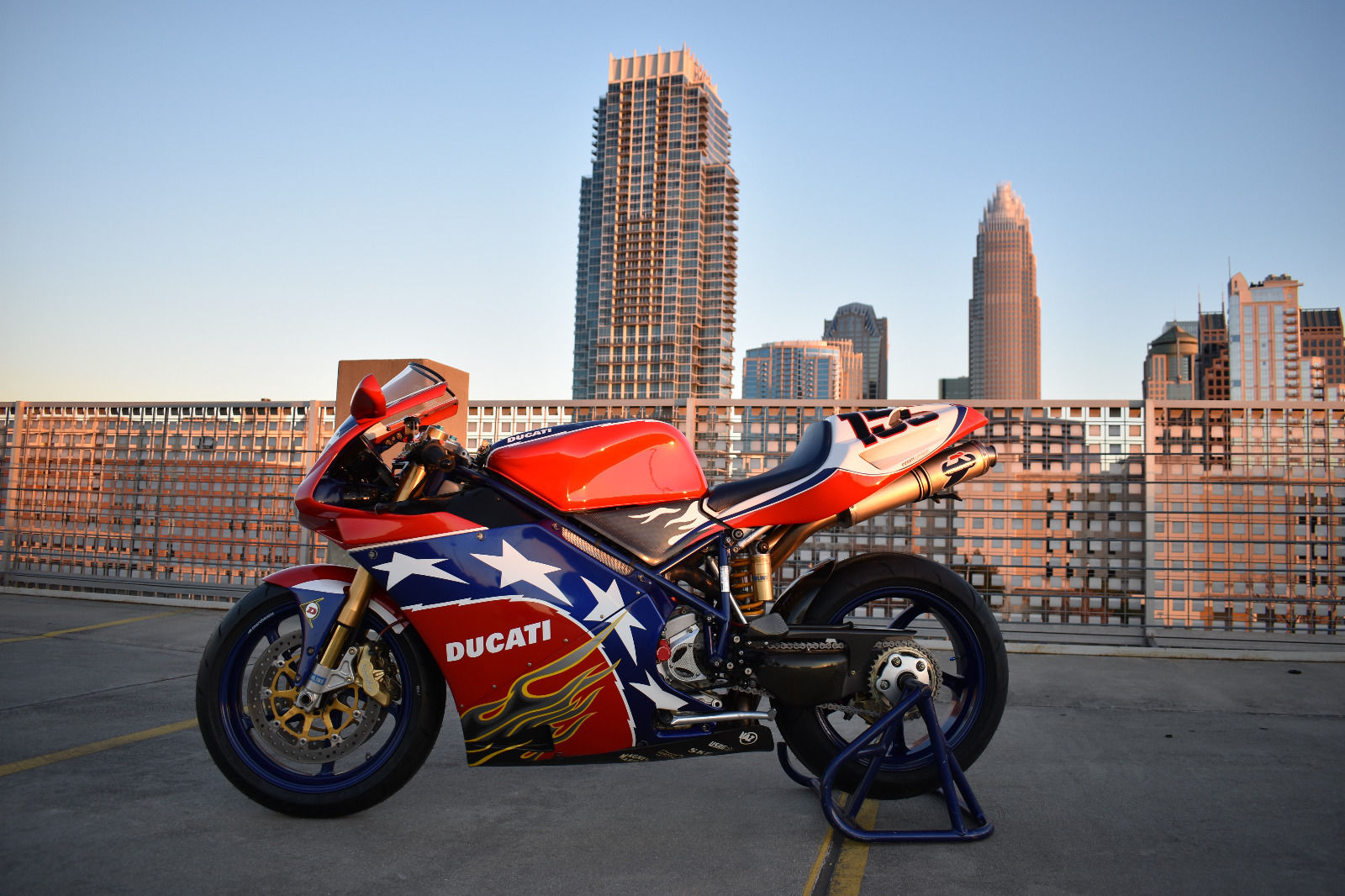 The reserve is off and this bike will be going home with someone before the end of the day! Currently at $13,000, where will it end? We anticipate additional action before this one closes (10:00 PM EST). Don't miss this opportunity at a rare, Ben Bostrom 998s Ducati Superbike.
---
This is the bike everyone should be watching. GSX-R LE models are seriously rare, and very desired by collectors globally. This one is beautifully photographed, and appears to be in fabulous shape. Bidding is only at $13,100 – which is below reserve. The last LE we saw on Rare *started* at $13.5k, so expect to see several thousands of dollars added before this one is over. Check it out here, but hurry: this one is over by 7:15 PM PST today.
---
If you miss everything else, this Italian classic awaits. Still open until Monday evening, this auction is up to $10,100 with moderate bidding. Looks like there is good interest in this rare-in-the-US model, and although the reserve is still in place I would expect for it to lift soon. You have time, but you will also have competitive on this wonderful Laverda. Good Luck!
---
If you like what you see, move quickly. Every auction listed above will closed by tomorrow – at the latest. Good luck and happy sniping!
---