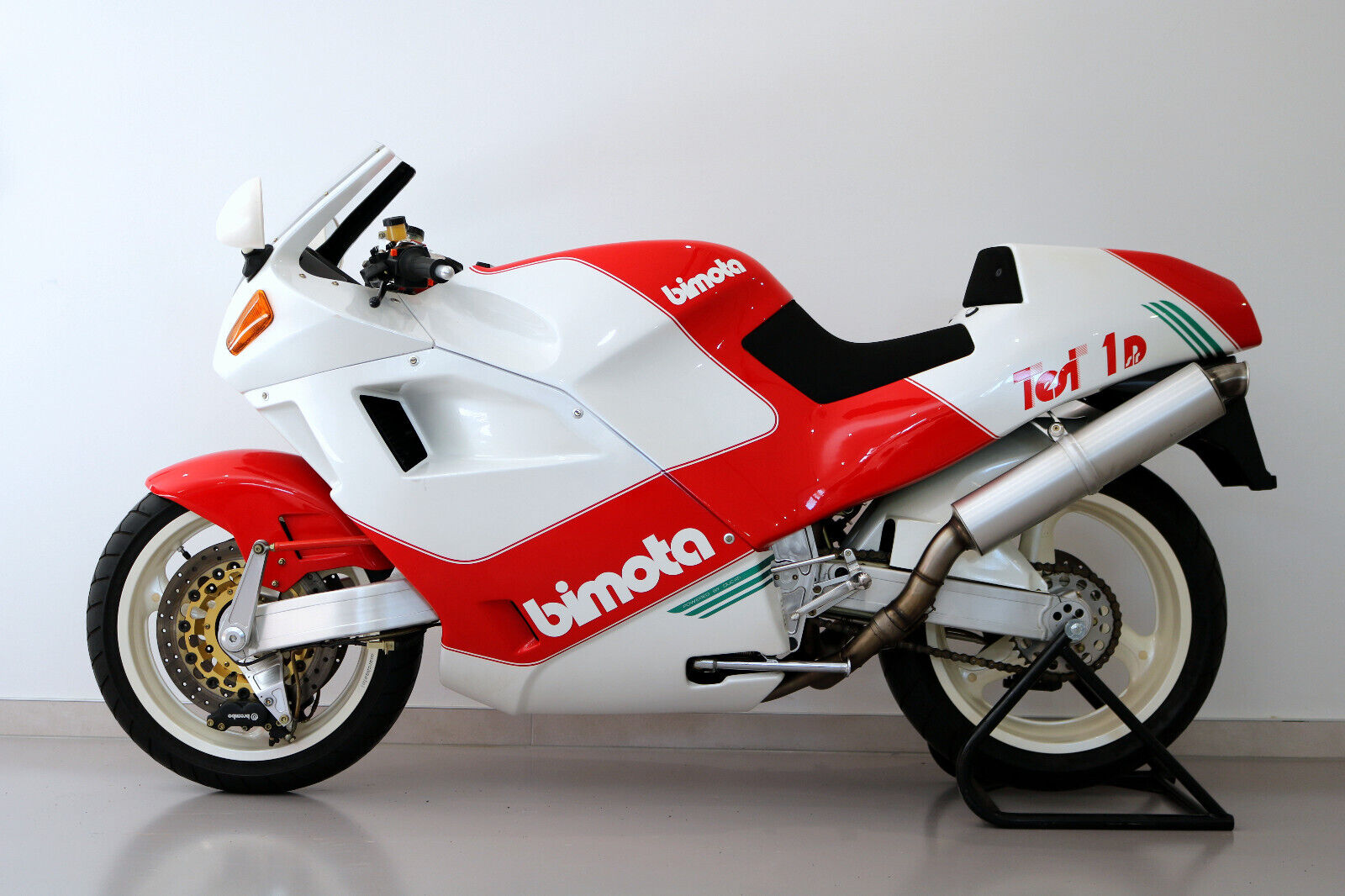 Always a welcome find on the pages of RSBFS, the ultra unique, ultra Italian, ultra rare Bimota Tesi 1D is a Ducati-powered masterpiece. Designed as a replacement for the traditional, telescopic front fork, the hub-center steering works in conjunction with a forward-facing swingarm to isolate braking forces from regular suspension duties. The effect, while visually arresting, is essentially normal from a rider's perspective. Far more elegant than the mechanical and hydraulic anti-dive fork units developed in the 1980s, the funny front end (FFE) design trends of the 1990s eventually devolved back into additional development of the front fork. Thankfully, delightful examples of the experimental phase of motorcycle front suspension remain with models such as the Yamaha GTS, the Honda Elf experimental racers, the Nicco Baker QCS, and the amazing series of Tesis offered by Bimota. Today's 1991 Bimota Tesi 1D has fewer than 1,000 miles, is located in Germany, and looks just about perfect. The seller has a lot to say about this unicorn, so read on!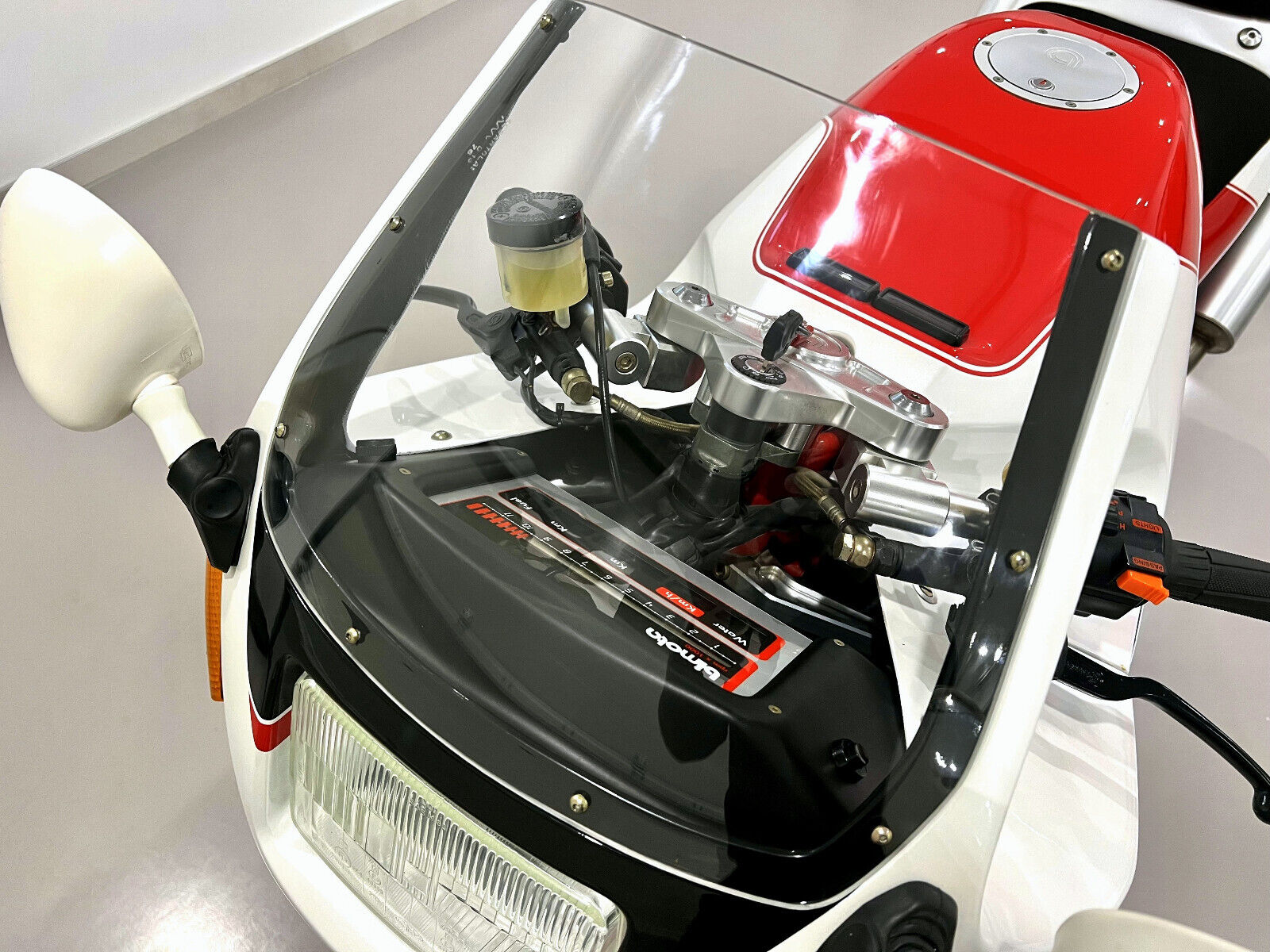 From the seller:
Original Bimota Tesi 1D 904
The holy grail of motorcycle history…
Just 1 of 20 builts worldwide

This 1991 Bimota Tesi 1D 904 was ordered new in pre-delivery condition by an Italian collector and was on display until 2005 when it was purchased by its last owner (owner of a well-known high-end motorcycle manufacturer).

The motorcycle was then exhibited in Europe to this day.
Bimota produced several variants of the Tesi from 1990 to 1993, with the 904 originally being built for private racing. This example features a 904cc Ducati L-Twin mated to a six-speed gearbox and is finished in white and red with green accents.

Equipment includes front and rear double swingarms, hub-centered front wheel steering, Marzocchi monoshocks, Marchesini wheels, Brembo triple disc brakes and a racing seat.

This 904 is offered by the current owner with metric dashboard, owner's manual, original Bimota wheel stand, original Bimota red cover and a clean Italian title.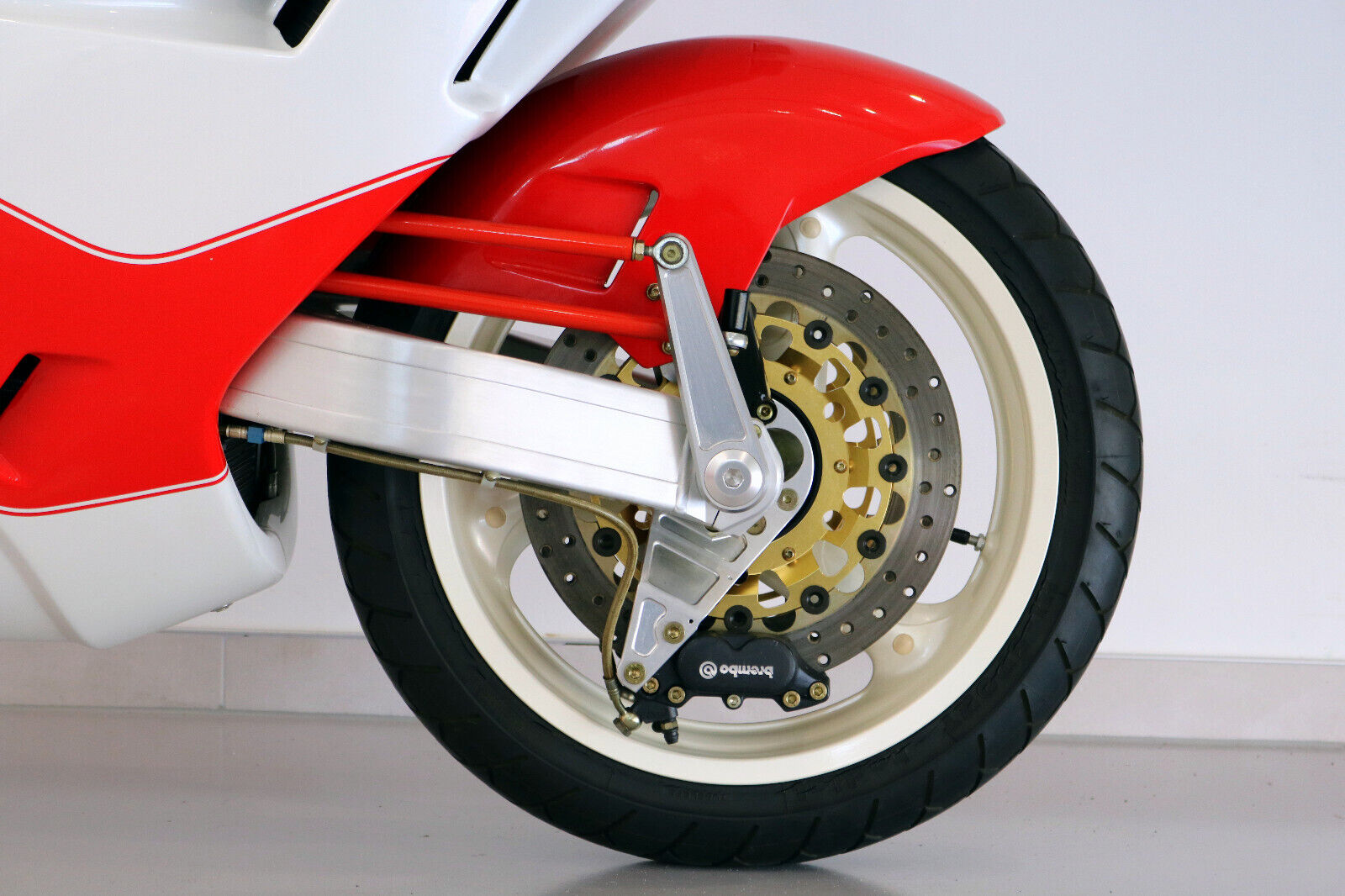 More from the seller:
Bimota built just 20 examples of the 904 in 1991 and 1992 out of a total of 413 Tesi models produced from 1990 to 1993, with each example costing around US$45,000 new.

Finished in red, white and green, this bike features a racing-style solo seat, matching mirrors, street lights, license plate bracket and a see-through windshield.

White Marchesini wheels with three spokes front and rear. Suspension consists of Marzocchi monoshocks mounted on double-sided swingarms at both ends, with the front also featuring hub-centric steering linkages.

The triple Brembo disc brakes are finished with a yellow zinc coating and feature Tesi 1D specific front rotors.

Clip-on handlebars are mounted below the top triple clamp.

The liquid-cooled 904cc L-twin was developed by Ducati based on their 888cc platform and features a stroked crankshaft, four desmodromically-controlled valves per cylinder, and Weber electronic fuel injection.

The motorcycle has only run 1,337 km (835 Miles). For the best possible conservation purpose, the engine oil and brake fluid were nevertheless changed every 2 years, most recently in June 2021. A major service with a change of the drive belts is recommended before commissioning. The six-speed gearbox is connected to the rear wheel via a drive chain.

One tool kits, an owner's manual, Original Bimota wheel stand, a red Original Bimota indoor cover and two keys are included in the sale.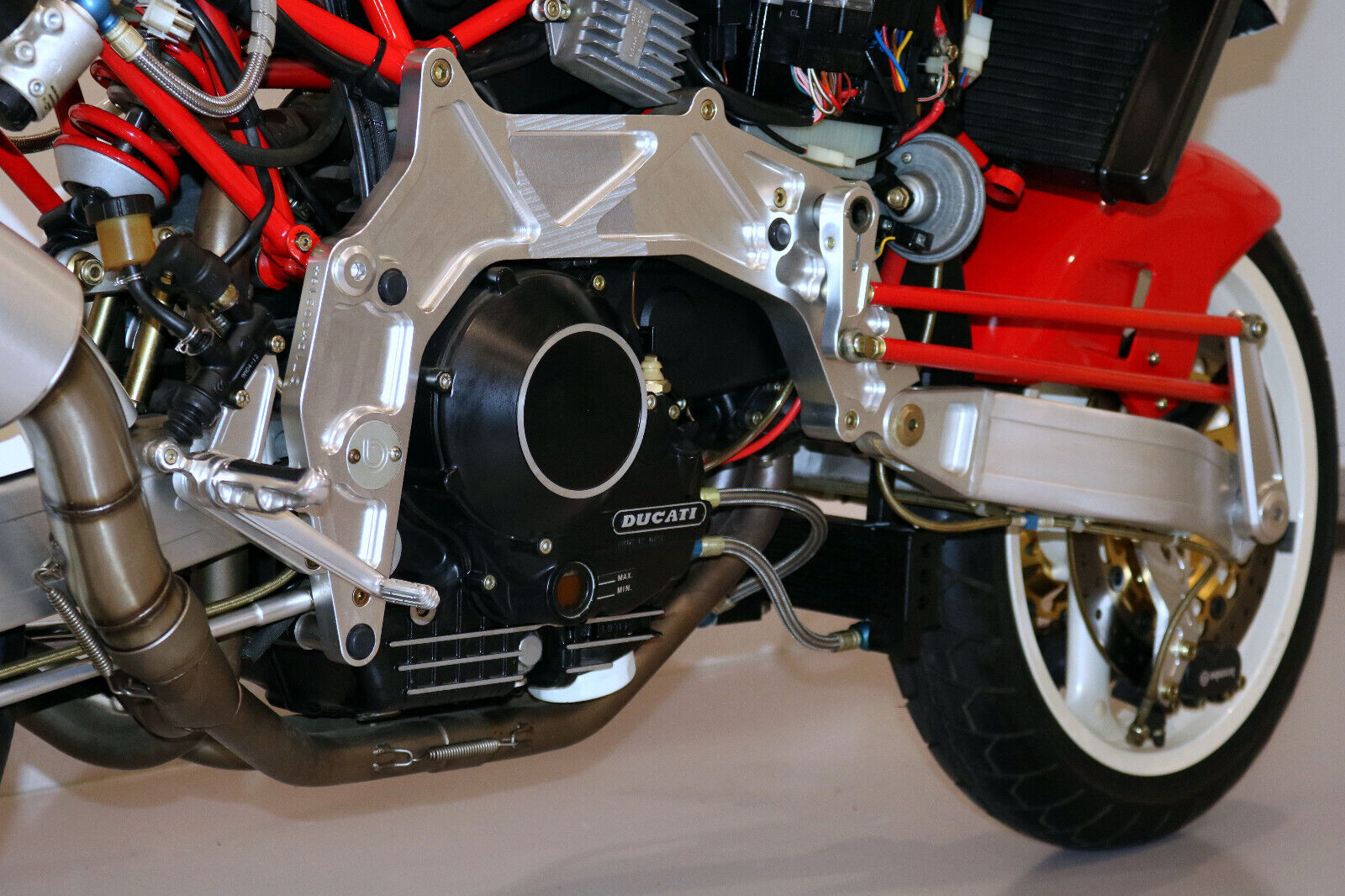 From the "if you have to ask…" department, the price for this one is going up – and fast. Quickly bid to up over $20k, this bike still has a reserve in place with a few days to go. Undoubtedly a museum piece, it would be glorious to see and hear this one roar! These are about as rare as a factory motorcycle can get, and caries with it a sense of the future. Now 32 years on from its release this bike still offers a sense of Buck Rogers wonderment. The details and pictures from the seller are well worth the deeper dive – check out all of the details on this one HERE. Good Luck!!