Update 6.10.13: Originally listed and sold in April this year for $6100, this NS400R is back on eBay. Currently under $4k, reserve not met. Less than a day to go, act accordingly! Links updated, -dc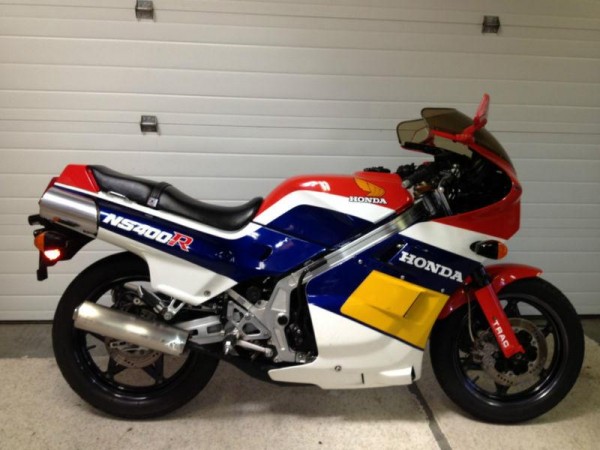 When it comes to two strokes, the adage "good things come in threes" definitely applies to the NS400R. With a V3 powerplant emmulating Freddie Spencer's championship winning GP bike – and livery to match – the NS400R was a worth street competitor to the RZ500 and RG500 offerings from Yamaha and Suzuki.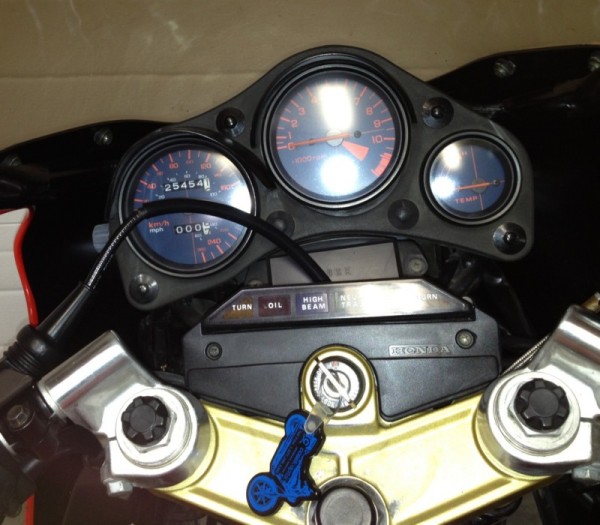 Located in British Columbia, Canada With approximately 15,814 miles, this NS looks to be in reasonable, but not museum quality restored, shape. That is great news for someone who is looking for a solid rider. The wear and damage noted by the seller in words and pictures do not look too major, and could also be remedied with some effort. The rest of the bike looks clean and well presented.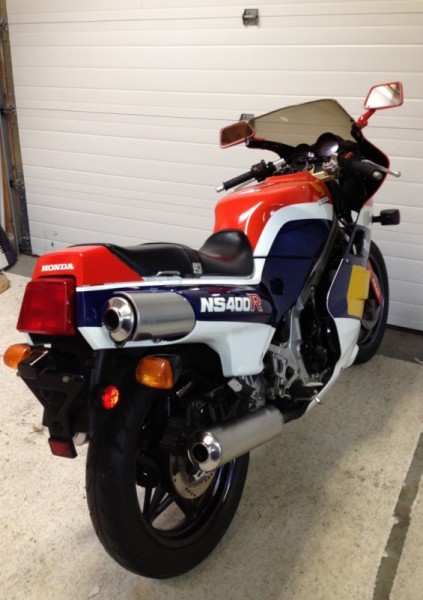 From the seller:
And then there were three! Wow, more NSRs in the last couple of months than in the last couple of years.

After 15 yrs. of ownership, it is time for a change. This NSR has been street ridden only, NO track time. Ridden properly as a two stroke should be, by adult riders with two stroke experience. Always stored properly and indoors. She has been left stock and refreshed twice in my ownership tenure, all work done professionally. One centre piston, rings and cylinder honing. The expansion chambers have been hot tanked to clean them out as well. 25,450 kms.on her. I have clear title and the bike is registered for road use in British Columbia, Canada. No liens or encumbrances. Canadian bike. I am the third owner. Leave it stock and ride as is or build your own ultimate NSR with a big bore kit, induction and Jolly Motos etc. Unleash your inner Fast Freddie!

International parts support/availability is massive and much research was undertaken on NSR values in U.K., EUR., Oz, Canada and U.S.A. before putting her on the market. I do invite you to check ALL sources out.

The bike has no known mechanical issues and runs well, Si7 Belray Synthetic oil use exclusively She has been over once in a parking lot push over, thanks to an "Old Hat" in a BIG Buick. Very minor scrapes and a small crack in upper, right rear plastic (see photos). Paint codes, decals,body parts available on line.

I have left the bike as is, with nothing to hide. If you require more pics or info, please let me know and I will answer the best I can.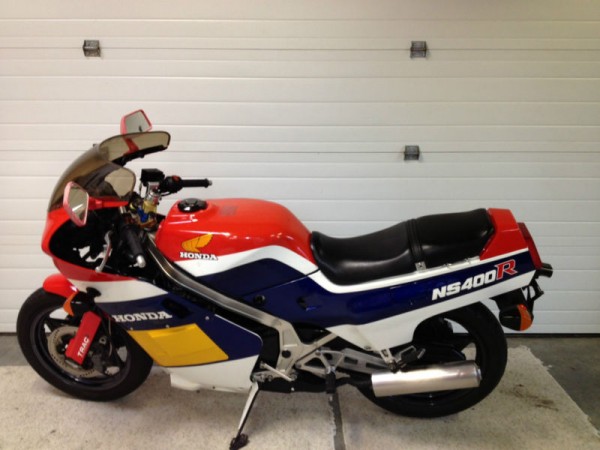 So now to the big quetion – what is the market value for an NS400R? Given the last bike we saw here on RSBFS is still at auction ($6,600 with reserve still in place), that should put it in the ballpark for you. This particular auction is relatively new, and bidding is only around the $2,500 mark. To check this one out and to see if it goes the distance, click the link and jump over to the auction. Good luck!
MI