Stylin' as a pit bike or unlicensed starter, the RS50 looks for all the world like the turn-of-the-century RS125, or if you squint, an RS250.  Not really built for serious fun, though it does have an aluminum frame and 17 inch wheels.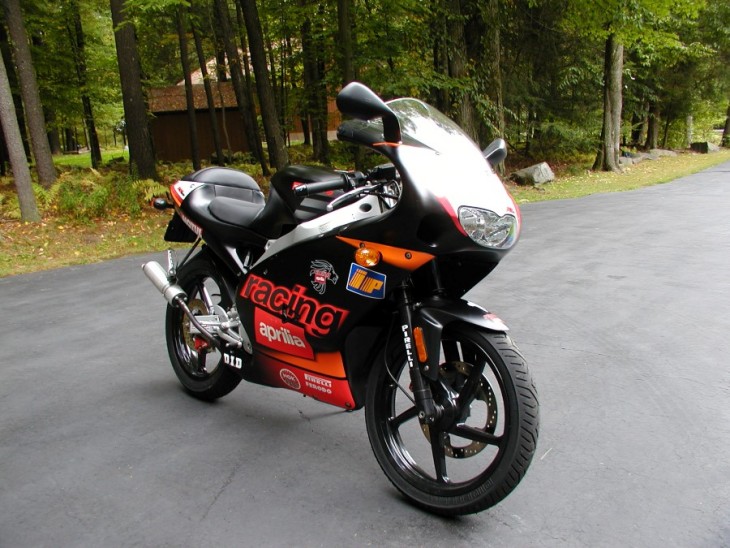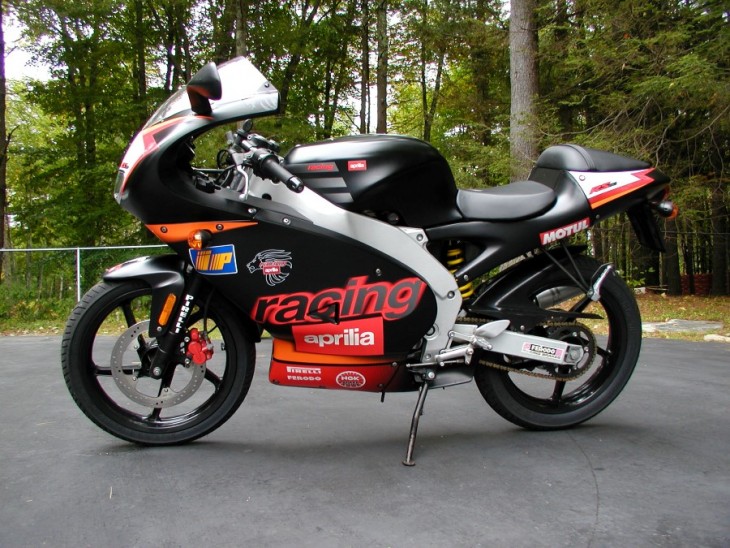 Running an engine 0.3 cc less than the limit, the RS50 stays in the moped category.  Though generally restricted to 30 mph, unrestricted versions are capable of a little over 60 mph, better fun.  The Dell-Orto carburetor and disk brakes are hopeful for a larger machine in the future, but this one is perfect for the neighb or the pits.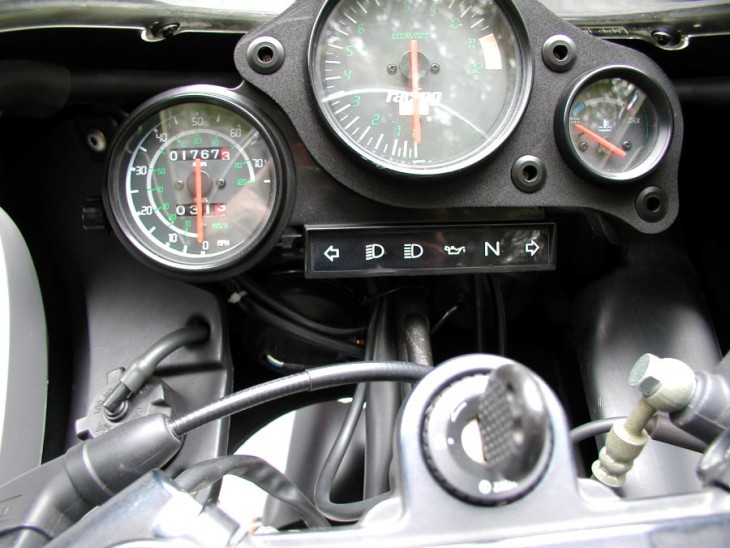 Likely owned by a racer or an Aprilia fan, this RS50 is in nice shape with just a hint of hangar rash here and there.  Showing a low 1,700 miles, it's just hard to rack up the miles hugging the shoulder.  From the eBay auction:
2001 Aprilia RS-50 with only 1767 miles.

Completely stock and in mint condition. Oil injection.

New Pirelli's, tuned, and serviced.

No work needed: This is a turn-key bike with clean, clear, street-legal title.

Collector quality!
Still warm enough for a test ride, only a couple of hours northwest of NYC.  Just the thing for the ( future ) sportbike nut on your Christmas list…
-donn