The cafe racer craze makes an appearance on a regular, cyclical basis. From the original cafe bikes "doing the ton" through sanctioned TT events such as the Isle of Man, the cafe racer evokes a rebel streak with a distinctly English flair. Sporting, brash, forward and yet somehow very basic, the cafe racer stirs your inner Mike Hailwood to life. And while authentic cafe racers are custom affairs, manufacturers such as Norton, Triumph, Royal Enfield, BSA and Vincent have all had a hand in producing models in this image. Honda, too, tried their hand at the cafe scene. The result was the "GB" series of Tourist Trophy-inspired bikes, including today's rare GB400.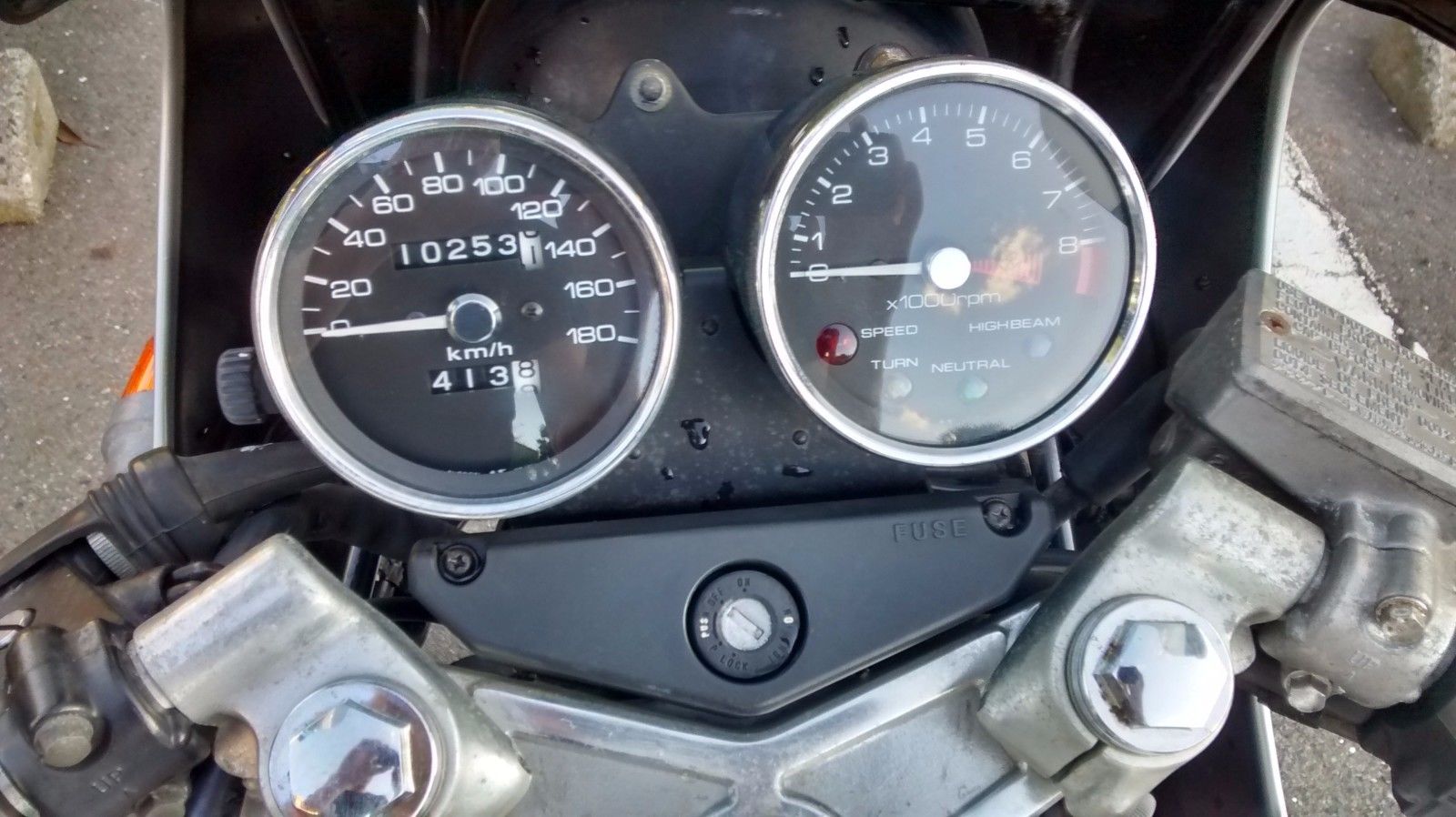 The Honda GB was born from humble beginnings. Utilizing a necked-down XL600 thumper motor, the GB was made available in both 400cc and 500cc configurations. The stone-simple and reliable air-cooled single was augmented by a a solo seat (a dual-seat model was available), a TT-style fairing, and clip-on bars. Wire wheels and a requisite megaphone-style muffler gives it some element of English authenticity. Those sidecovers? Made of metal, just like back in the day. Technology intervened in the manner of electric start (a kickstarter is attached to be period correct) and a single disk brake up front. The rest is basic but effective. Like the SRX models from Yamaha, the GB was a throwback to the past, a nod to lightness and simplicity and a relative failure.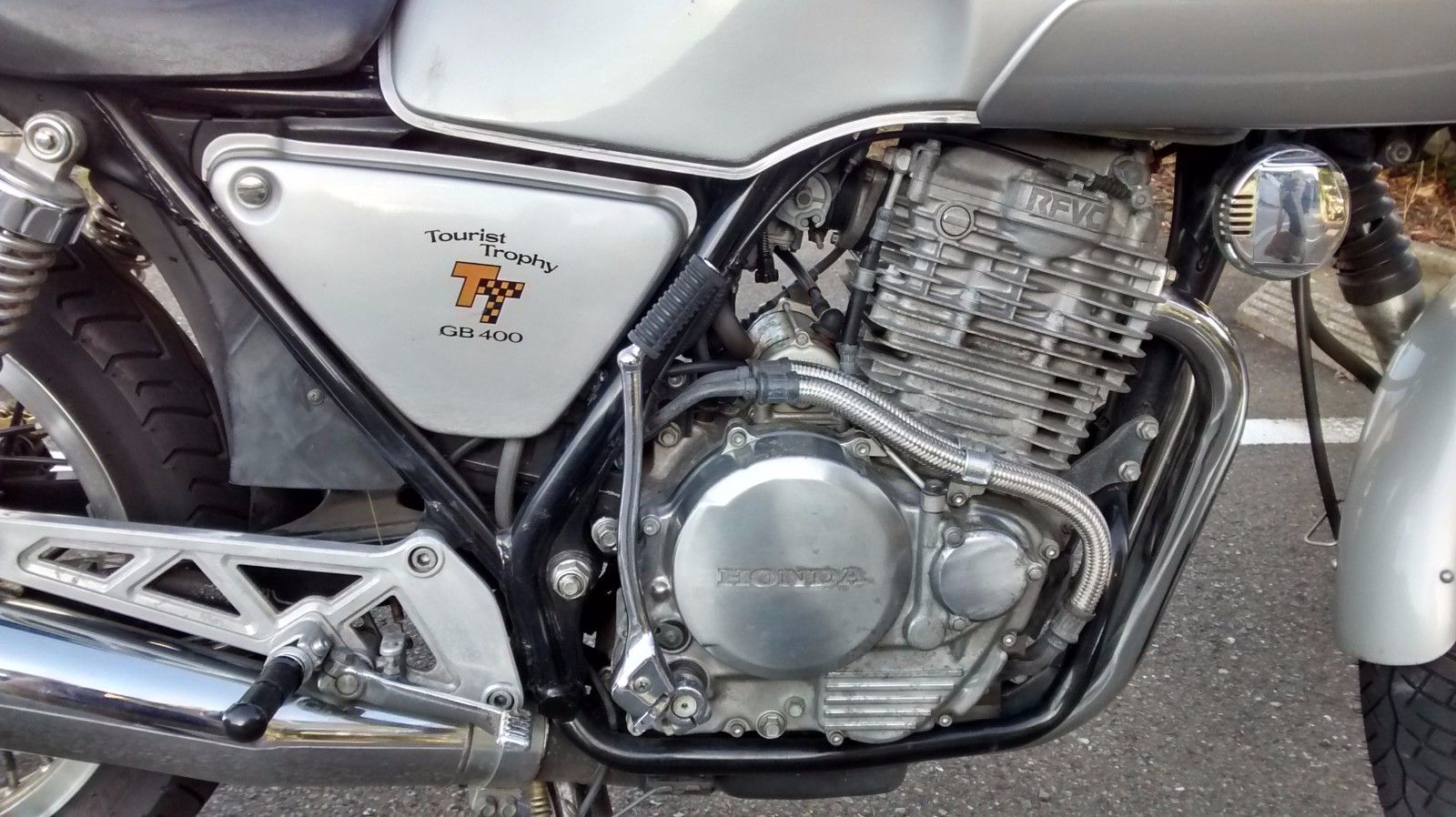 From the seller:
It took me forever to find one of these and due to something coming up I have to sell it. I'd planned to keep it for the rest of my life so this is truly a regretful sale.

I bought it with 5600km. It currently has less than 11,000km. I have meticulously looked after it. This is the work I've done to it:

Three oil and filter changes up to now. It is important to change the oil on these often.
New front and rear brakes
Cleaned carburetor
New Bridgestone Battlax BT45 tyres put on at 6000km – great tyres in the rain
Installed gold DID525 X-ring Chain and aftermarket rear sprocket at 6000km
the guy at the shop said the front sprocket was good enough to not need changing.
Aftermarket foot pegs (still have the original pegs that you can have)
Shaken valid until 2019 (only important if you are buying in Japan)

I also have an extra carburetor kit that can come with it if you ever need to clean the carb further down the line.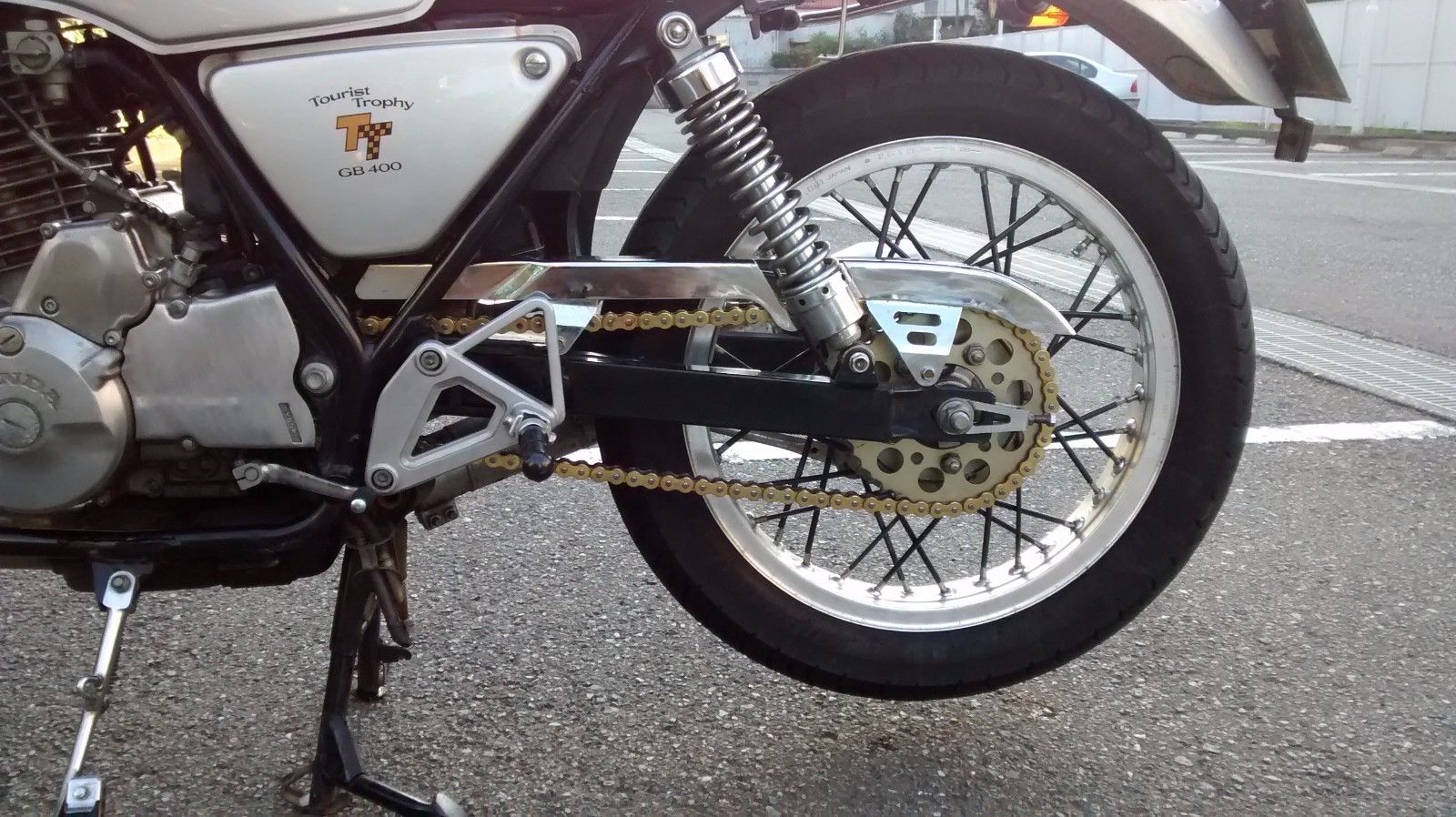 More from the seller:
I never use the electric start but it works fine. This is my daily driver, it kick starts every morning literally on the first kick, every time. Exceptionally reliable. It's really light, really forgiving, and fantastic for Japanese roads.

Never dropped, crashed or anything like that.

I think it had been sitting for a long time before I picked it up. There is some pitting on the engine block, handlebars and some faded paint behind the rocket cowl. Cosmetically I would say it is about 7/10.

Mechanically, it's a excellent. I don't know how to polish metal but I've always kept it clean. I have always parked it with a cover everyday and overnight. It also comes with the factory installed centre stand.

I have seen some online sell overseas for a lot more. These are rare and the value will only increase over time, especially ones like this with such low miles.
Available in Japan and export markets from 1985 – 1990 (and the US as a 500cc model in 1988-1990), the GB is a relatively rare machine. Sales were stronger in home markets and European pockets, but the US turned up its collective nose at this faux Brit bike. Today these are coveted machines for what they represent. This particular 400cc example was never seen in the US, and today resides in Japan where it was born. Check it out here if you are hankering for a reliable throwback – grab your pudding bowl and goggles and try for the ton. Good Luck!!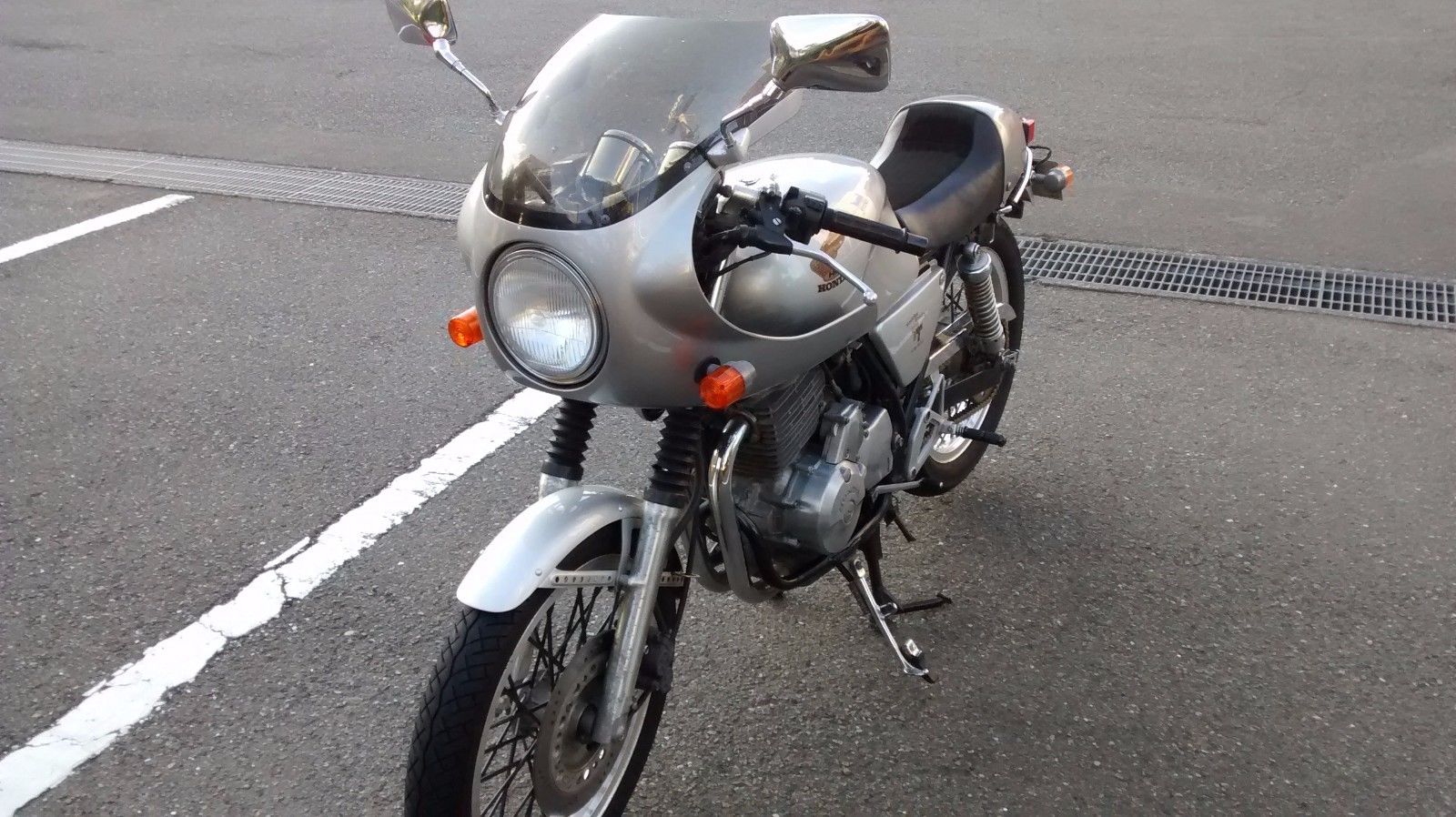 MI