Despite being a generation or so in the rearview mirror, the original GPZ900R Ninja had a lot of firsts for Kawasaki and big sportbikes in general.  Looking complete and mostly original, this example might be a good riding restoration.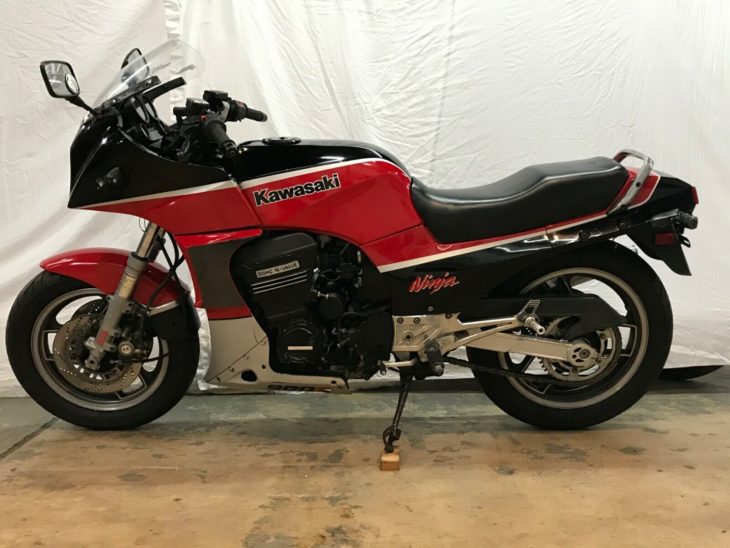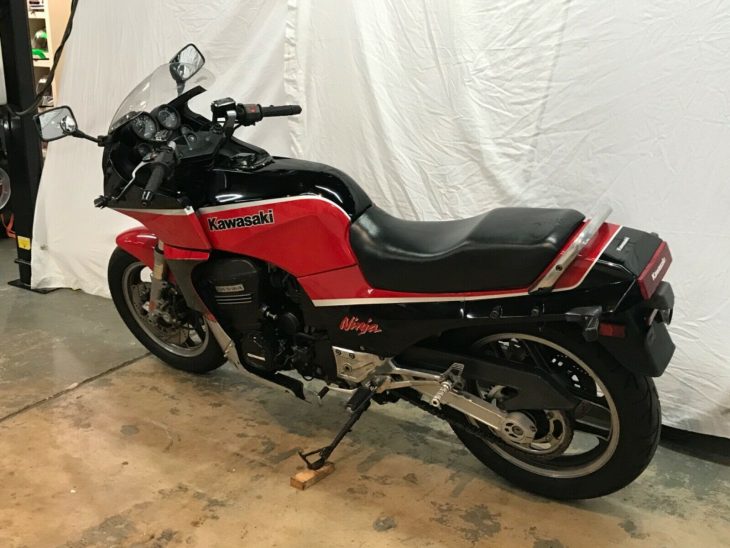 Beside being the first Ninja to our shores, the 908cc's were liquid cooled, had four valves per cylinder, and a counter balance shaft in a compact architecture which kept the center of gravity low.  Four 34mm Keihin carburetors and 11.0:1 compression pushed the Ninja well over the goal line with 115 hp.  Super-high tech hadn't quite made it to the steel chassis or pretty conventional suspension, but the triple drilled disk brakes were a plus, and linked to the anti-dive system.  At this point the lines are beyond classic, bringing visions of a drag race with an F-14.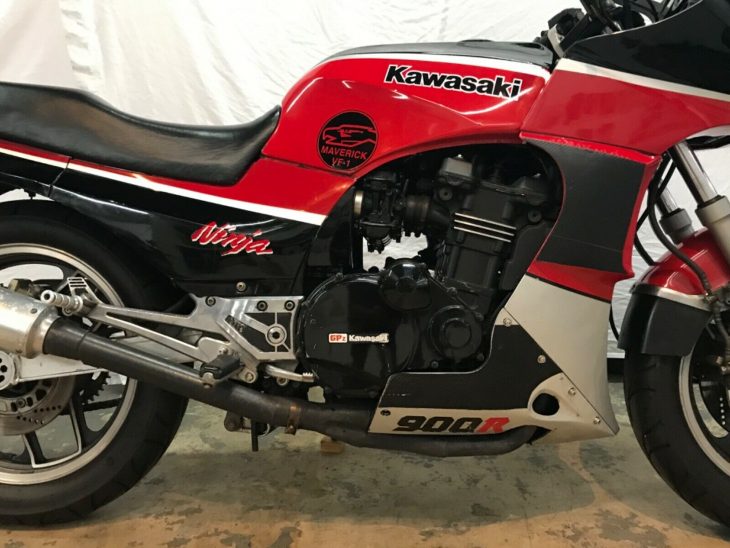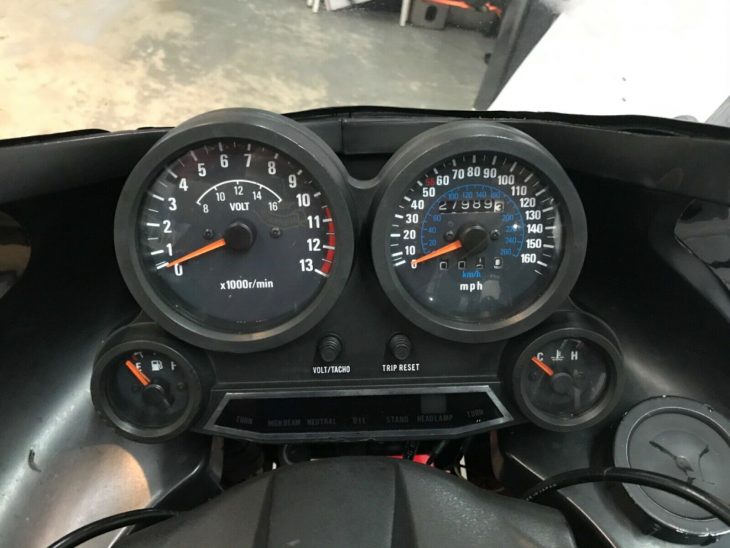 Homing in on 28,000 miles, this GPZ900R has been around the world, but on silent more recently.  Appearing quite stock, it's without damage unexpected for its age.  The owner is upfront about the work required to bring it back in the eBay auction:
Original except exhausts.  Very good condition, does have few nicks and imperfections as per photos Tank has some surface rust inside.  Ran well before I mothballed it around six months ago and now sits on top of my car lift with many others due to space constraints so plan to do the basics to recommission it for daily use.  It will also need a new battery and regulator/rectifier as it didn't charge battery while riding.  A very easy candidate to turn into a full replica or take to top level.  Stating the obvious but this is same bike used in the Top Gun movie with Tom Cruise. Has become much more in demand since announcement of the new movie.  I know because I had 5 of them and since I started selling I have one left.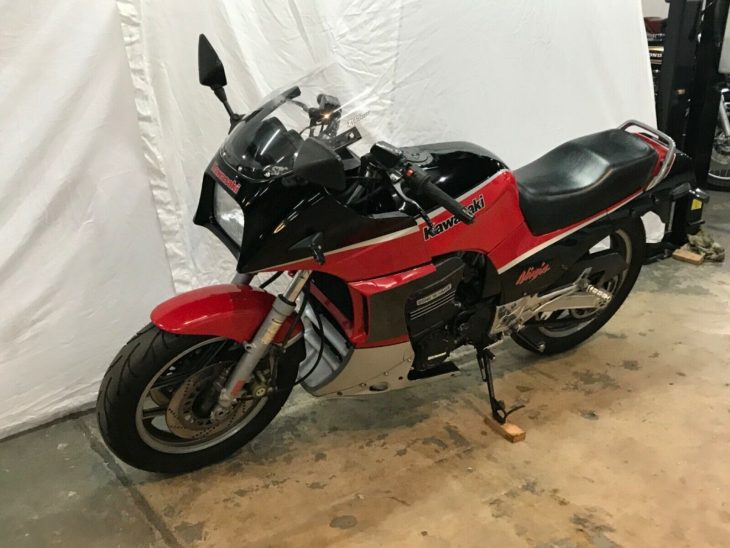 The GPZ900R was popular enough to fight off in-house challenges from liter-size successors, and had almost a 20-year run worldwide.  With the delayed opening of the Top Gun re-make, the new owner will have a chance to tidy this one up before donning a flight jacket and heading to a show.  The ask seems a shade more than the condition demands, but the Make Offer button is available.
-donn