As often happens, the early years of option paint designs for BMW's R1100S were some of the best.  This striped example has been somebody's baby, low miles and dealer serviced.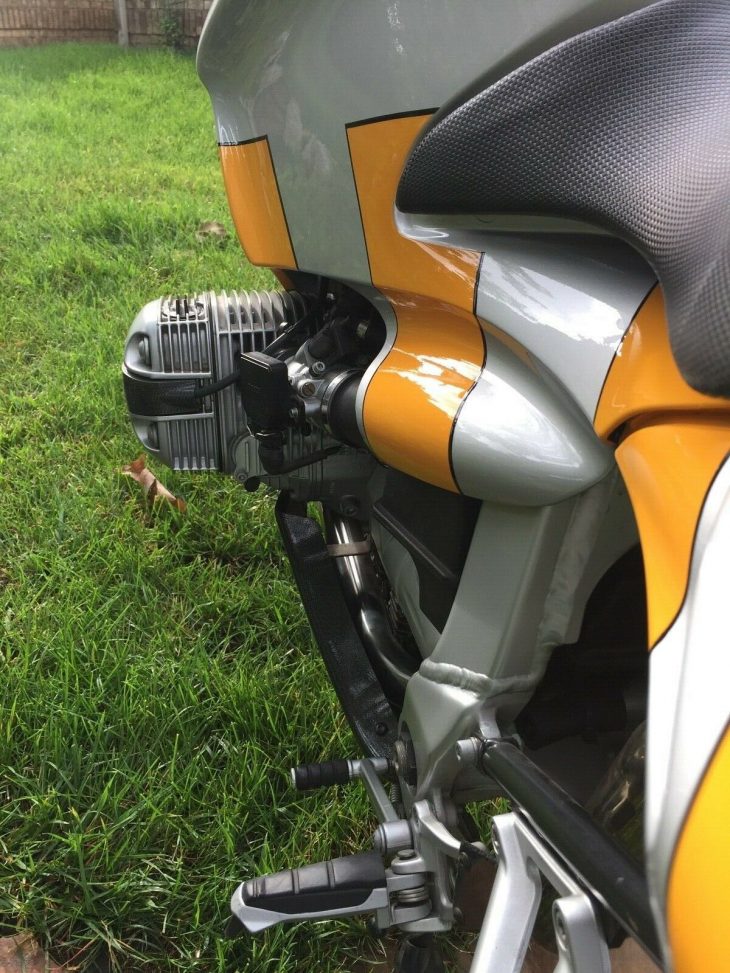 Largely adapted from the earlier R1100RS sport tourer, the R1100S was introduced for the 1998 model year with the 1085cc engine, which used a single overhead cam driving four valves on each side, resulting in 98 hp.  The innovative front Telelever transferred braking force more horizontally than a typical fork, reducing front end dive.  The Paralever rear combines maintenance-free power delivery with a parallelogram-ish linkage which checked a shaft driver's tendency to push the bike up under acceleration.  Brakes are factory standard 320mm disks, and the optional ABS is present.  The upper-only fairing flows  over the tank and all the way to the seat, which offers a covered pillion.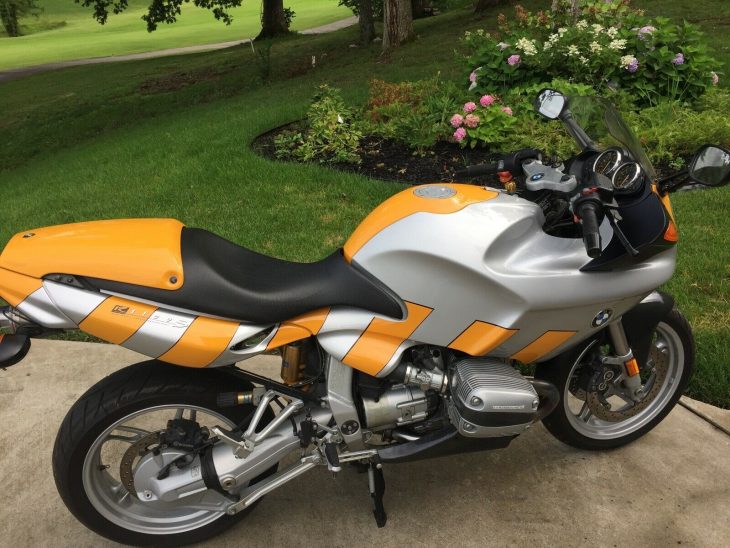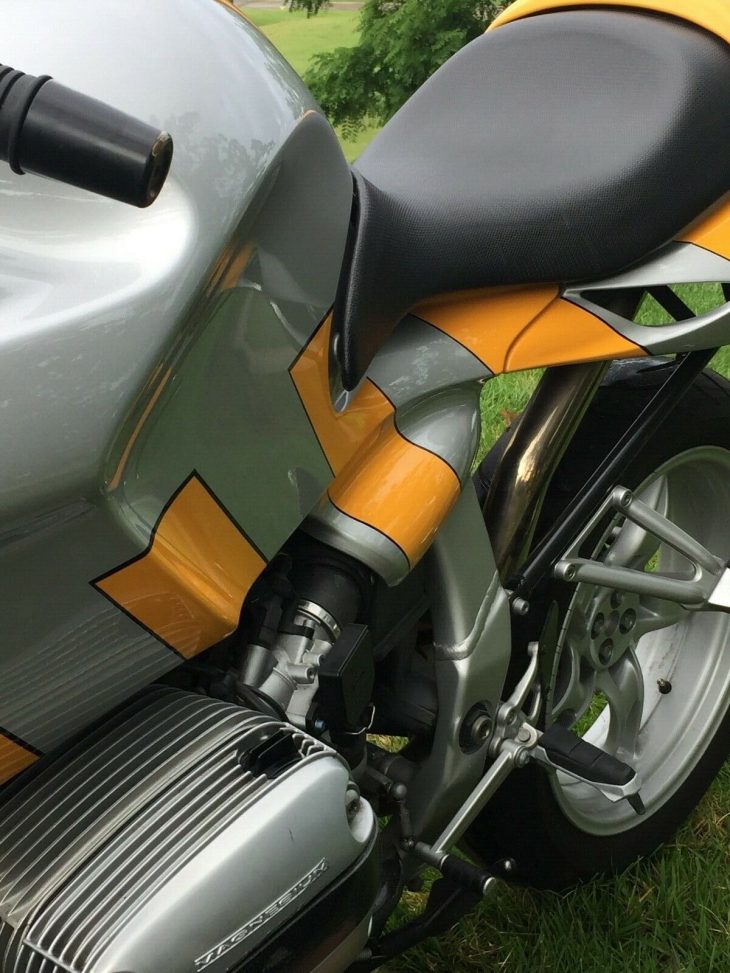 Not sure this is the original owner, but all service records are apparently available.  Whoever ordered this R1100S went for the nicer paint, ABS, and heated grips.  Not seeing the bag racks but they are still available if you insist.  Looks very stock and undamaged, though I'd keep it on the concrete and out of the rose garden.  From the eBay auction:
RARE Yellow and Silver Combo BMW R1100S in mint condition!  Regularly serviced at Bloodworth BMW all records available!  Heated Grips ! Extremely low miles and pampered it's entire life!  Absolutely beautiful and runs excellent , no issues!  Not a finer one available this year!  Normal wear on Grips and Pegs !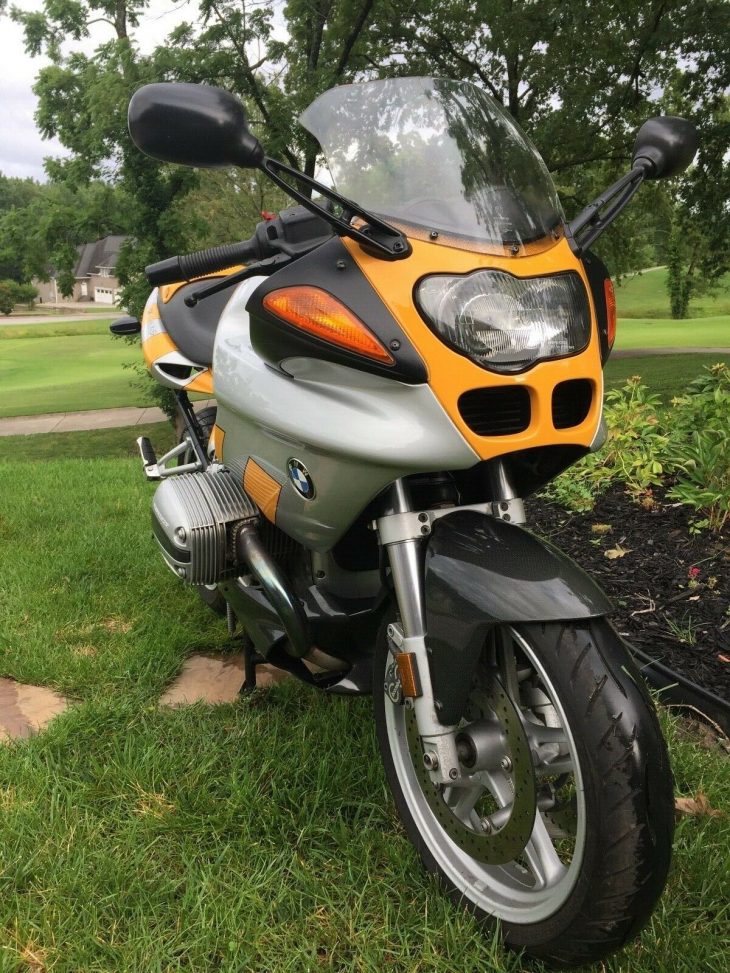 BMW had a good run with the R1100S and had a few race paint replicas and race-prep limited editions.  The model jumped the 1150 motor and went right to the 1200S, which soon gave way to a more conventional sportbike in the S1000R.  With a stable ride and enough chops for a once-a-week rider to have a blast, but still not be a maintenance hog.  Kind a high starting bid, this one might be for a rider who has to have this livery, or wants a perfect example.
-donn