Warning!
This post is in our archives. Links in this post have been updated to point to similar bikes available to bid on eBay.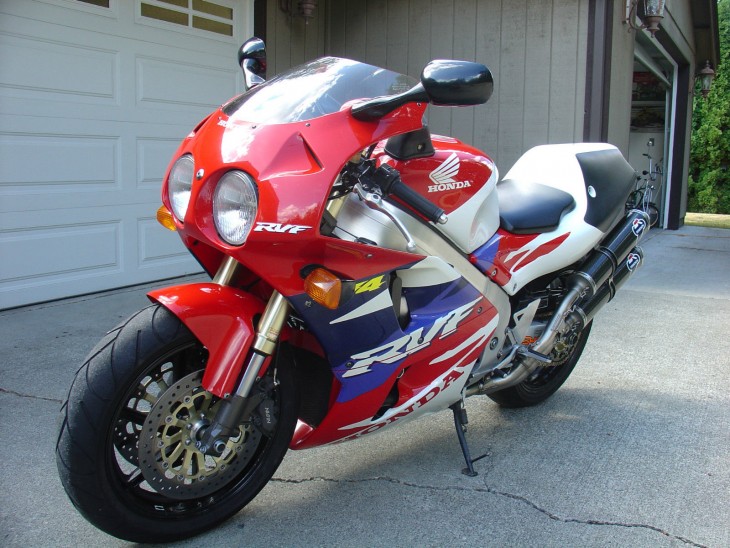 This is a post dedicated to those that abhor rare sport bikes that have been kept in museum quality and never ridden. It's a homologation HRC special with less than 10k miles. And it has a branded title. That is a deal killer for many, especially collectors. But for an appropriate discount, this could be a really cool rider that still has respectable value. It's not a perfect bike, but this is a bike you'd be equally happy to enjoy as intended and be the king of your Starbucks when fueling up before the ride. Worth watching for sure!
-dc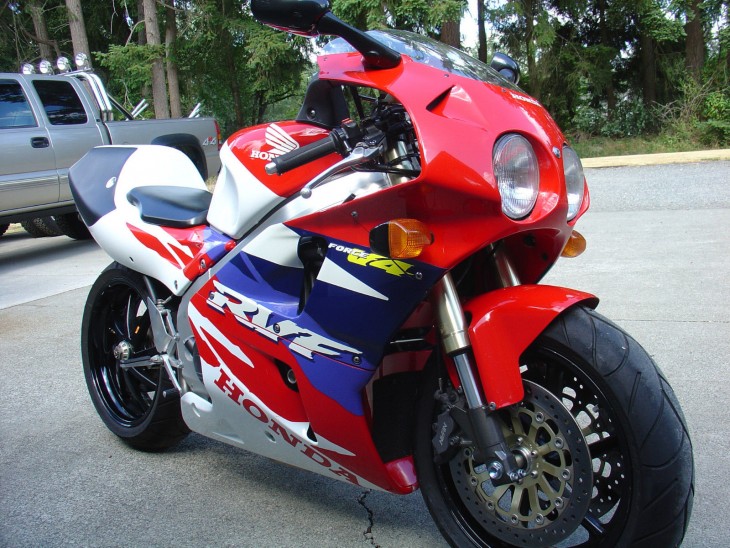 from the seller's listing:
Honda RC45 with 9k miles with damage history. This bike was rear-ended by a ditzy 16 year old girl while sitting at a redlight back in 2007. No real damage was done to the bike, it was pushed into the intersection and fell on the right side. The insurance company had no idea what to do with it since it is so rare that they totalled it and issued a rebuilt title. I was told in WA that after 7 years in rebuilt status, the next title transfer comes back clean since it is mainly for newer vehicles to make new buyers aware. Not sure if that is true or not and I certainly dont know about other states, so consider this bike to come with a rebuilt title. The damage included a bent exhaust, broken right footpeg and brake levers. Scratches were in the right rear view mirror, right front turnsignal, right lower fairing, rear wheel, and the number plate area on the right side of the tailsection.

So a new rear wheel, right front turnsignal, right mirror, right lower fairing, right footpeg, and both brake levers were replaced with factory parts. An aftermarket Termignoni shotgun exhaust was also installed (that sounds absolutely amazing at full howl). The number plate area on the tailsection was repainted.

As the picture shows, everything on the bike is back as it should now and it rides just as well as it ever did. Since the bike does have 9k miles and was actually ridden, it does have a few very small chips here and there and the left lower fairing has paint missing on the very bottom. But hey, here all you collectors can actually own an RC45 that your not afraid to ride instead of just dusting yours and telling all your friends when they ask how it handles, "They say these are fast, couldn't tell ya, but it sure looks pretty though… dont it?