Ducati toughed it out with the original Paso, making small improvements until the fuel injected 907 I.E. was introduced in 1991.  Today's has miles but a recent restoration and a couple of nicer add-ons.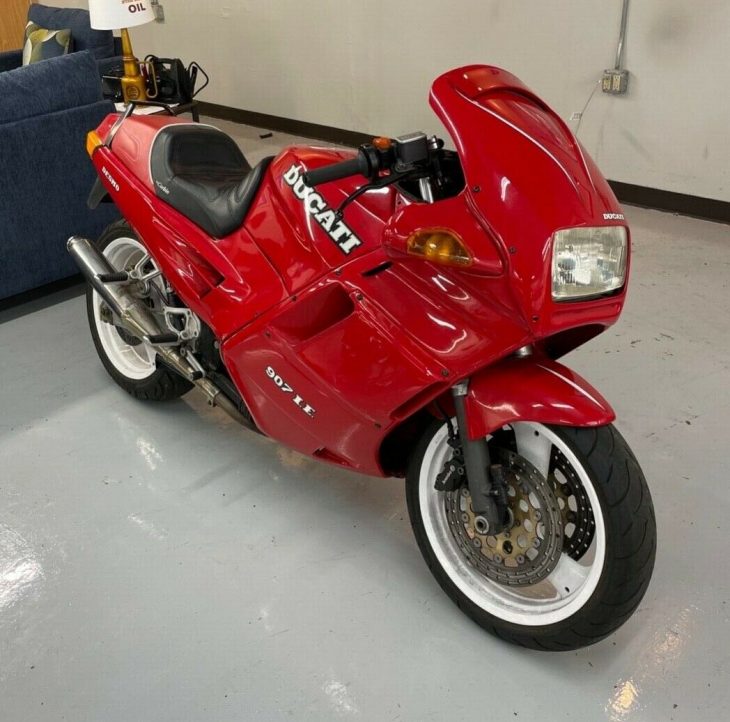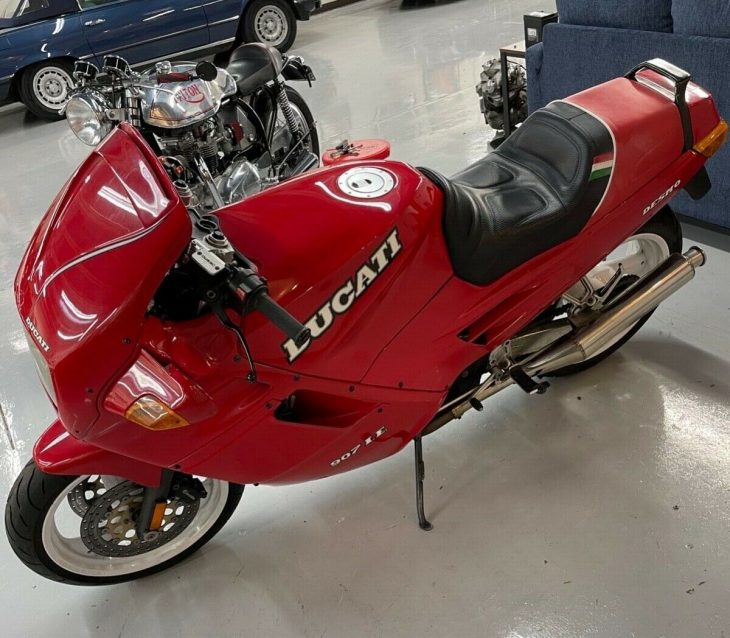 With water cooling and Weber injection, the 907IE's 904cc's claim a robust 90 hp, and torque giving a wide range of 3,000 to 8,500 revs in the power band.  The square tube chassis is all but invisible under the full Tamburini bodywork, with Marzocchi suspension adapted from the 851 superbike.  300mm Brembo brakes and 120 front / 190 rear tires were more sport than touring.  Behind the body-color windshield, the cockpit reviewed as roomy and even a pillion wouldn't look out of place.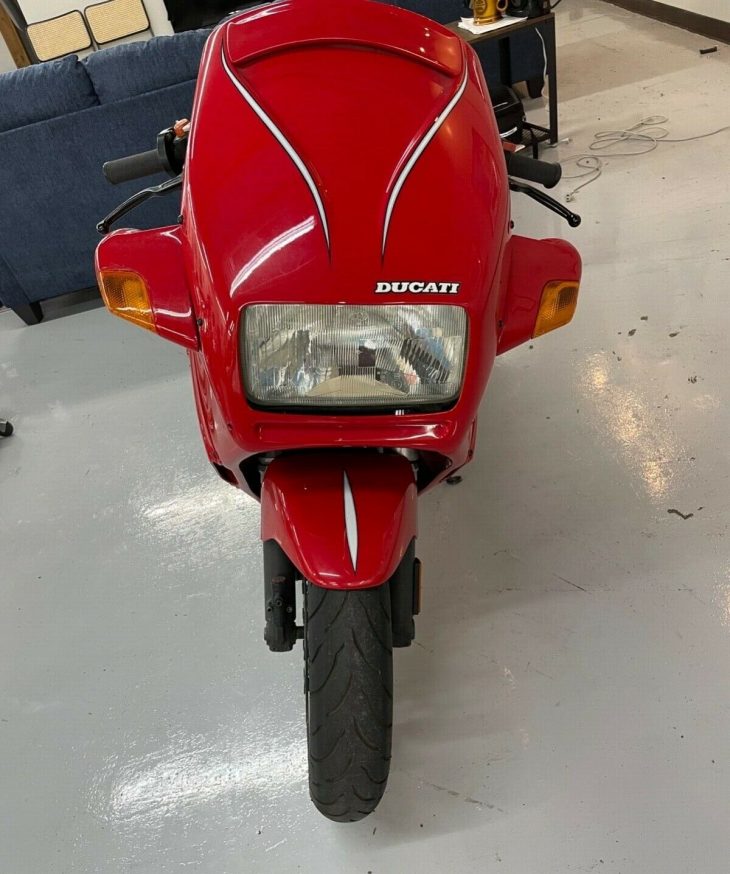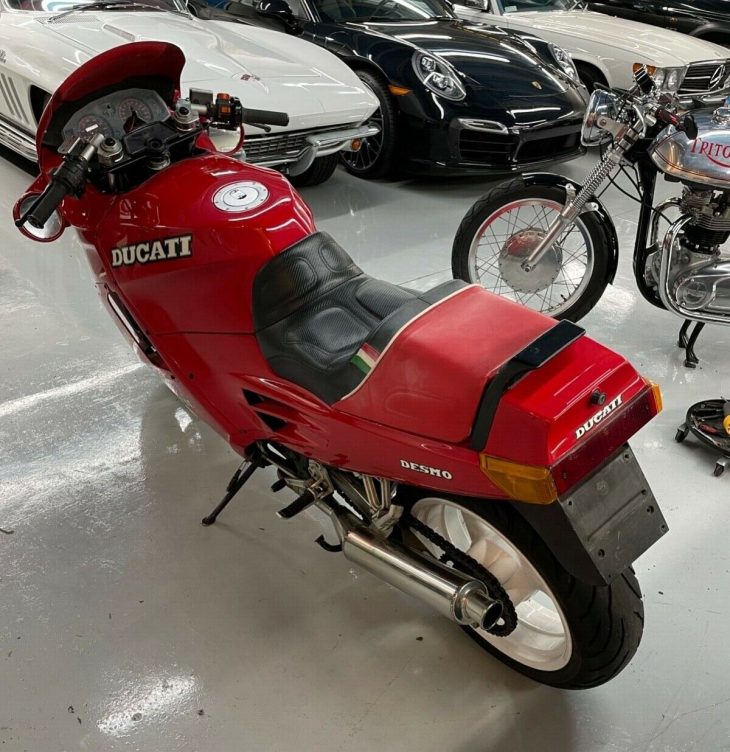 Parked in the lounge area of some kind of motoring workshop, this 907 I.E. looks great with pretty correct decals and white wheels.  Guessing those are period Staintune silencers, and the Corbin saddle appears to give a slightly lower and more supportive seat.  Looks and sounds like the restoration was substantially cosmetic, with just a couple of maintenance items discussed in the eBay auction –
This is an excellent running and looking 907.. No Problems .. Restored about 5 years ago .. Repainted, decals , had white rims powder coated . Corbin seat .. mechanically all I have done is a water pump, brakes and battery .. put less than 1000 miles in my ownership and less than 100 in the past 3 years .. Have many other bikes .. Plenty of parts availability on eBay if you need but a very reliable fun bike .. Amazingly comfortable ..
All the Paso variants were priced a little higher and had a quirk or two more than the competition, and sales never seemed to exceed 1,000 per year.  Still fans who liked the sound and the chassis ( and hung soft bags over the pillion ) lamented its early retirement.  These days it's a sensible entrée into the red bike spectrum and this one has a very low starting bid.
-donn