The 851 often gets the short end of the stick in terms of popularity in the market. The 888 that followed was generally considered the stronger evolution and better looking of the family. The 916 after that had a similar motor but of course was wrapped in super model good looks and even better components. But these two seller's present great looking Ducati superbikes for not a lot of scratch. And you won't be afraid to ride them because they both have some miles. While many consider them porky and slow steering, the 851/888 models have their own charm with their own brand of thumping and booming that make their sound distinct. Not to mention they're close to becoming legitimate classics at nearly 25 years of age!
dc
This bike's subtle improvements make it a very attractive rider in my mind. At just $6300 buy-it-now and with recent documented service, it's hard to think you could do worse for the money.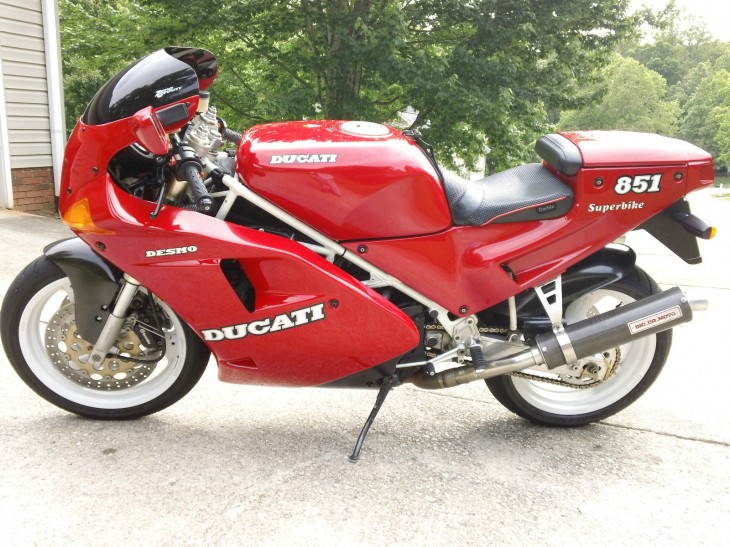 ---
This example is closer to stock but does have some light modifications. I especially like the videos included in the seller's description with the auction. It just adds another layer of perspective when considering a purchase online that I find very appealing.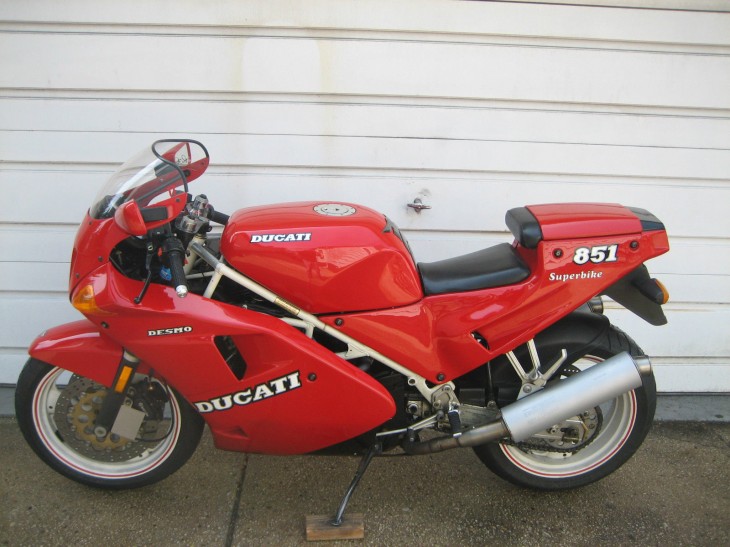 ---
Good luck to both sellers!
dc