For Sale: 1977 Yamaha TZ750D OW31
I seem to be in a race bike mood these days. Maybe because the start of Summer is upon us, and I for one am looking forward to spending some of those sunny days at the track. Mind you my idea of a track day is on something a little more managable than this fire-breathing historic rocket ship, but for those of you with the skills, the next level of race track experience is beckoning.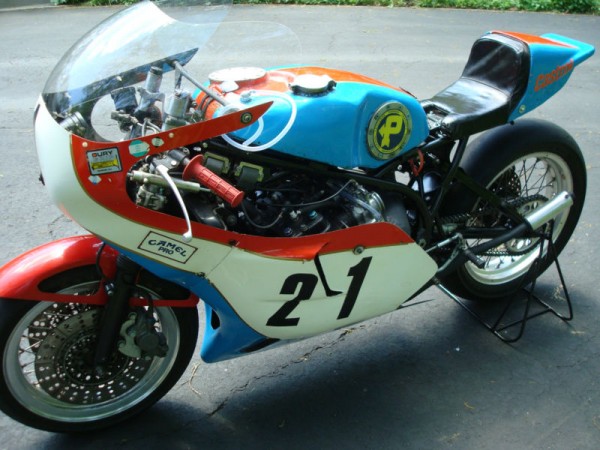 This bike might look familiar to regular readers of RSBFS. You might recall this TZ500 in similar livery and listed by the same seller posted back in March (and still for sale at a pretty good reduction in price). Well today's TZ750 looks every bit as clean and cared for as the previous bike. Check out some of these pictures and see for yourself!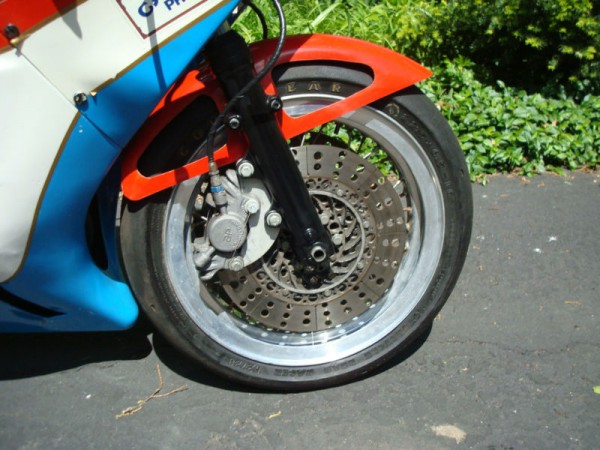 From the seller:
1977 YAMAHA TZ750 D MODEL OW31. THIS BIKE HAS HAD ONLY ONE OWNER SINCE 4/1978. IT USES A STOCK FRAME AND SWING ARM. IT DOES HAVE SOME PERIOD CORRECT MODIFICATIONS WHICH INCLUDE TOOMEY PIPES.36MM ELECTRON POWER JET CARBS,BOYSEN REED VALVES,LOCKHEED GRAND PRIX FRONT CALIPERS WITH DRILLED/SLOTTED ROTORS. ADDITIONALLY IT CURRENTLY HAS A 16 INCH DIAMETER FRONT RIM FOR FASTER TURN IN ON THE HIGH BANKS OF DAYTONA AND OTHER TRACKS.

THE BIKE HAS FACTORY PERIOD CORRECT REPLACEMENT CASES WITH 500 MILES ON REBUILD NO WELDING OR CRACKS

IT HAS BEEN ACTIVELY CAMPAIGNED BACK IN THE DAY AT DAYTONA, GROTTEN, BLACKHAWK, ROAD AMERICA, WENTZVILLE, MID OHIO, POCONO, LAUDON, LAGUNA SECA, ASPEN, LAJUNTA, HALLET, TEXAS WORLD SPEEDWAY, BRAINERD AND WAS WERA NATL CHAMPION IN 1980

THIS WOULD BE A GREAT BIKE TO ADD TO YOUR STABLE FOR RACE OR DISPLAY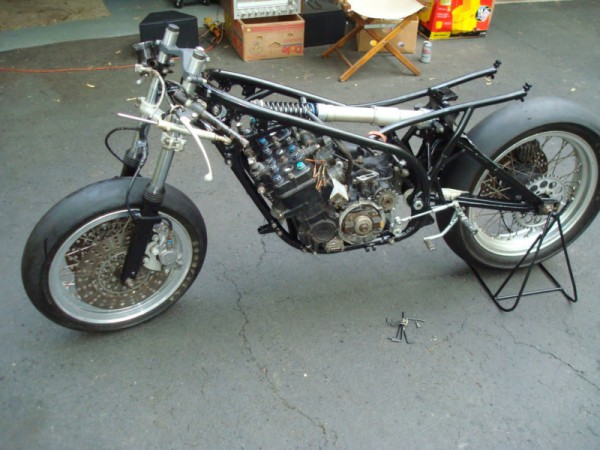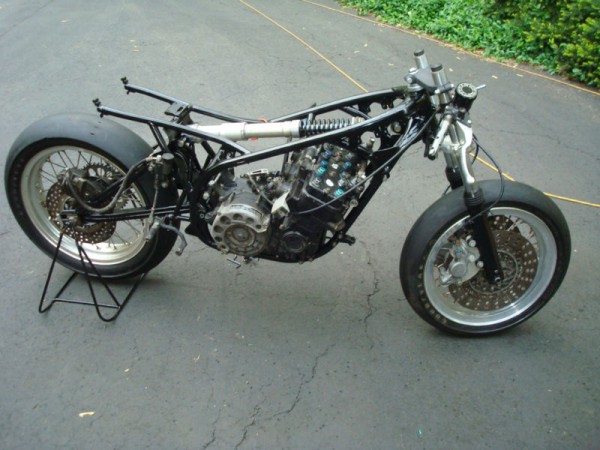 These two-stroke GP bikes really represented the pinnacle of motorcycle road racing through the 1970s and 1980s, and finding a clean and loved racer from that era is becoming more and more difficult. What you see here is an opportunity that does not come through these pages often. If you have the space to display it or the, er, cajones to ride it - and you have the cash - then this is a "what are you waiting for?" kind of moment. For me, it is an opportunity to look, appreciate and drool just a little.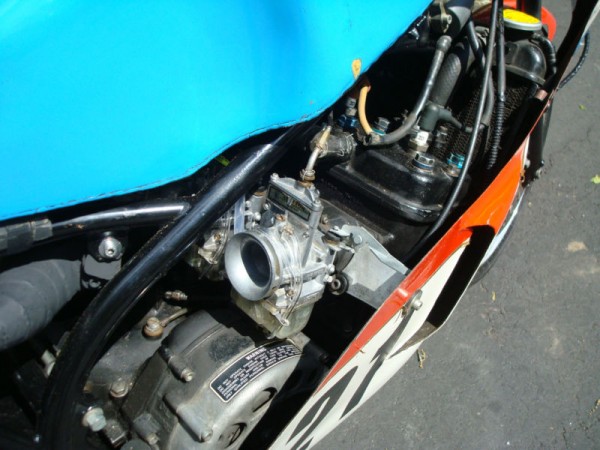 If I understand these two stroke engines correctly, the picture above is where the birds and other small mammals get sucked in by the 10,000 RPM whoosh of the intake. The picture below clearly shows where they come back out, but how do you determine which pipe they shoot out of?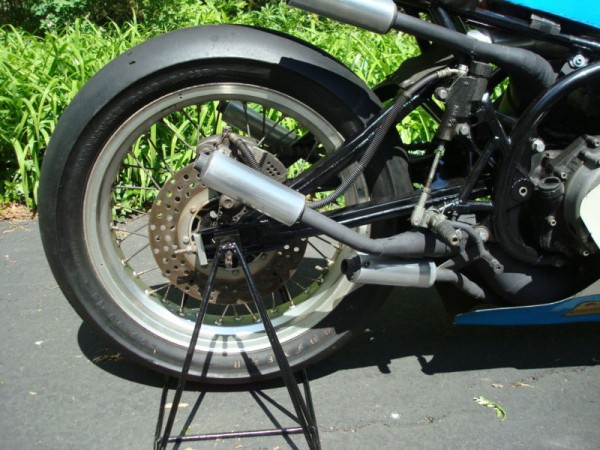 All kidding aside, this is a beautifully preserved piece of racing history that can still be used and enjoyed (if that is the right term to use for riding it). This auction is on right now, and the BIN price is a lofty $49,999 or best offer. That is not a ton of money to pay for a bike of this quality, but it is certainly in rarefied air. Click on the link to check out all of the details, and then be sure and check back and share your thoughts. Do you want it, would you store it or would you ride it? Good Luck!
MI