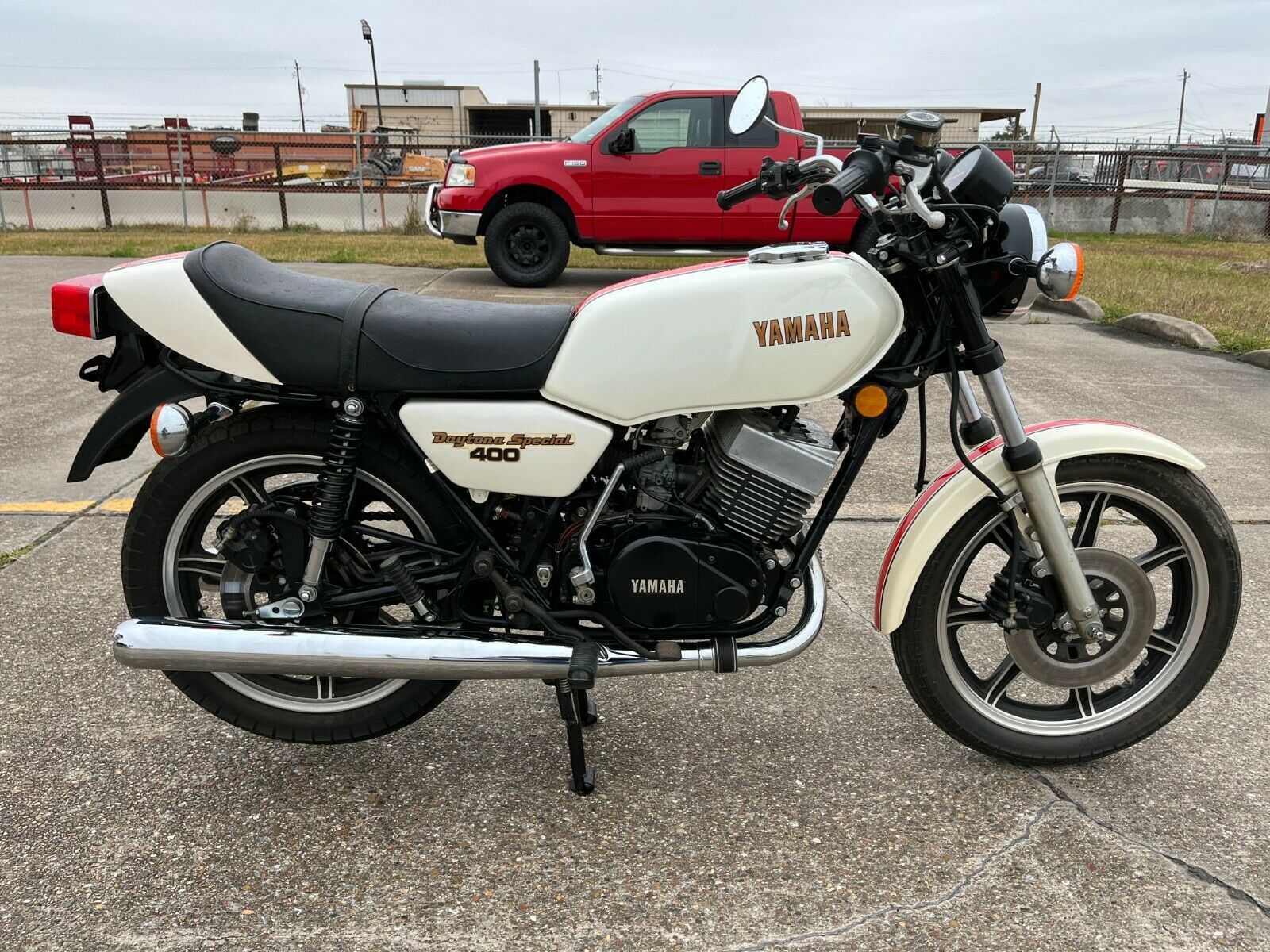 To start this post off on the right foot, let's make it clear: if you win this auction and do nothing, you will have won a static display. Seller claims this 1979 model of the last of the RDs is mint – and cosmetically it does appear to be so. But after sitting quietly since 1986 (for the math challenged that is 36 years of inactivity), some mechanical effort may be required to wake the beast within. Is that worth it? Well, yeah, it is. After all, this is a freaking Daytona Special, and Special is more than just a name.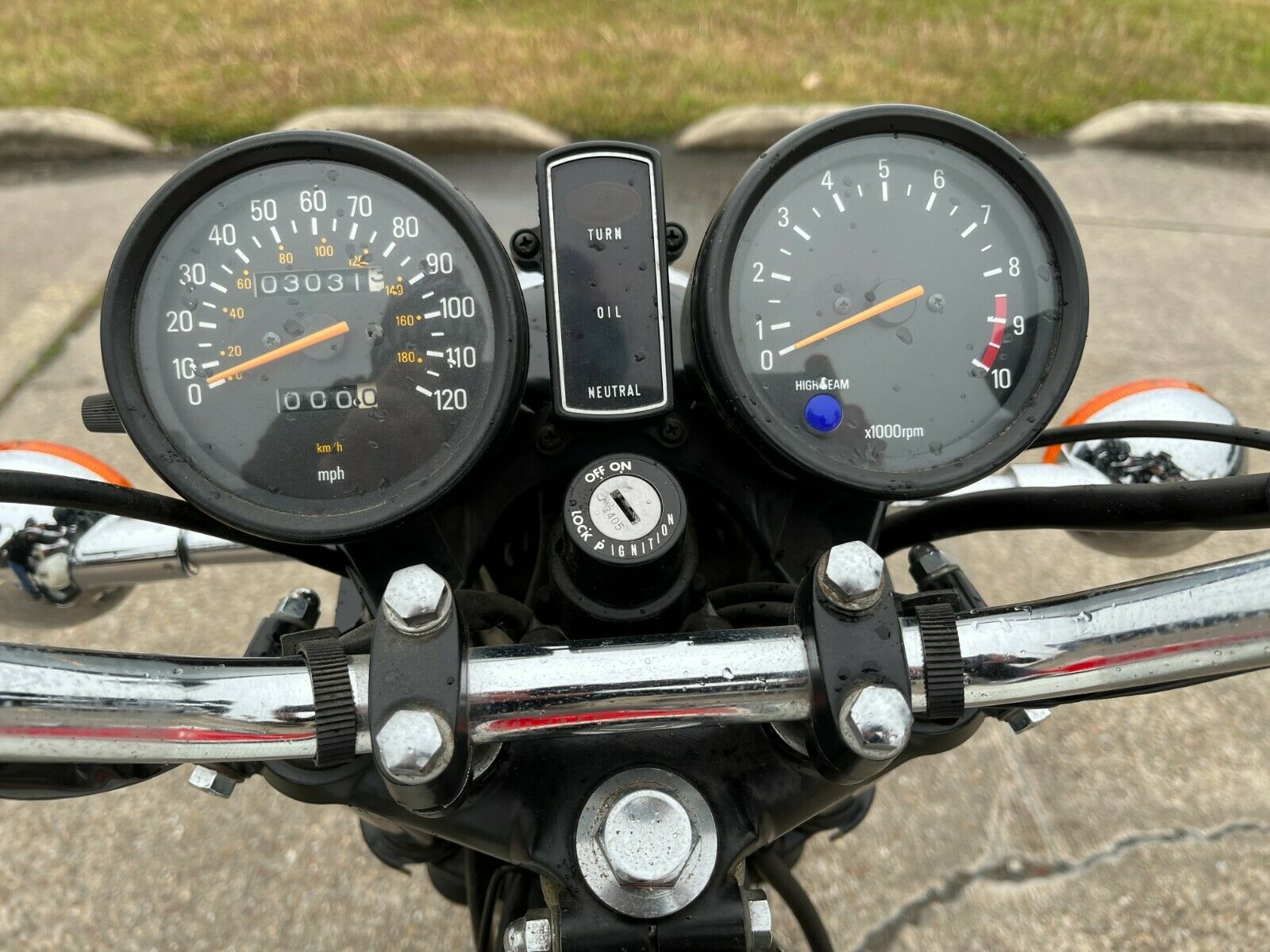 The final year of the RD400 series, the Daytona Special – or "F" model in Yamaha nomenclature – was already a throwback in a new world order of four strokes. Still, the venerable parallel twin had some tricks and some teeth. Updates with disk brakes (single disk front and rear) and industry leading cast wheels, the 365 pound (dry) RD was pushed along by 44 angry bee horse powers. Active riders were rewarded when keeping the tach above 5,500 RPM and on the boil, where the RD exhibits some of its race-bred DNA. Autolube oil injection keeps the two stroke happy while eliminating the gas station shenanigans of oil bottle guesswork. All told, this was the most up to date, refined and "last gasp" serious road-going two stroke available in America before the brief-lived RZ350.
From the seller:
The RD400 has been inside our dealership on display since August 1986. It is in mint condition for a 43 year old motorcycle. It does not currently run/operate. It has a clear Texas title.

The bike comes with 1 key, an original Yamaha brochure, and 2 (Daytona Special 400) stickers/decals.

We can assist with shipping if help is needed.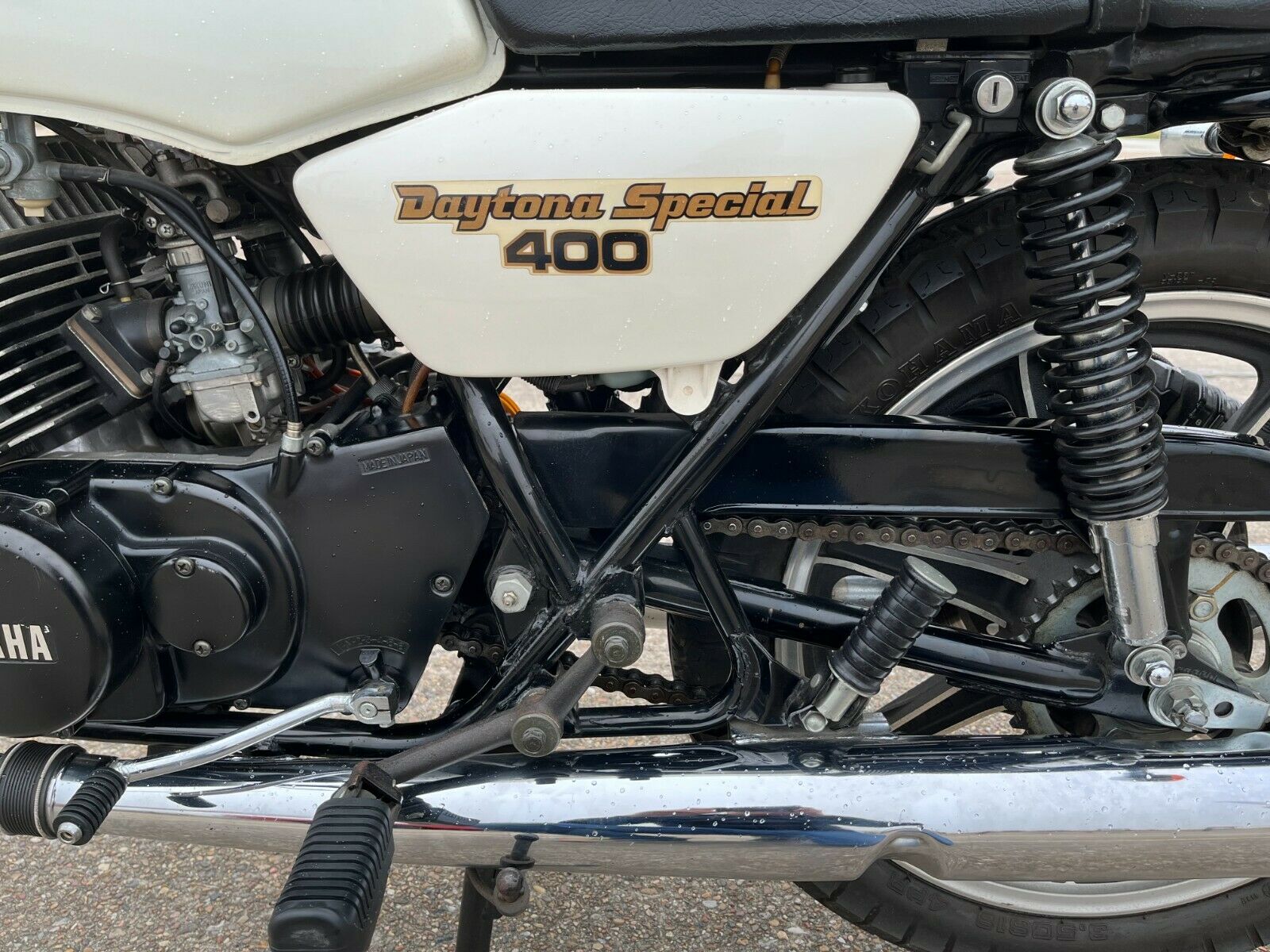 Well, not really that much info available. It is not clear if the seller has tried to get the bike running and given up, or if this is more of a push-it-out-the-door-as-is affair. Thankfully smokers are not that complicated, although I would firstly be concerned with whether the motor turns over (i.e. pistons/rings not seized in the barrels), followed by fuel system. If all that passes muster, the thing should run. From there a leak down test to check the crank seals is in order; no use getting it running just to have it run lean and seize up at an inopportune moment. And finally, be sure and budget in a new set of sticky rubber to take advantage of what comes next. Is that worth the effort? The Daytona Special is a pretty special bike, both mechanically as well as historically. To find one in such showroom condition with only 3,000 miles on the clock is rare indeed. Check out all of the details here, and then be sure and jump back to the comments and share your RD thoughts and experiences. Good Luck!!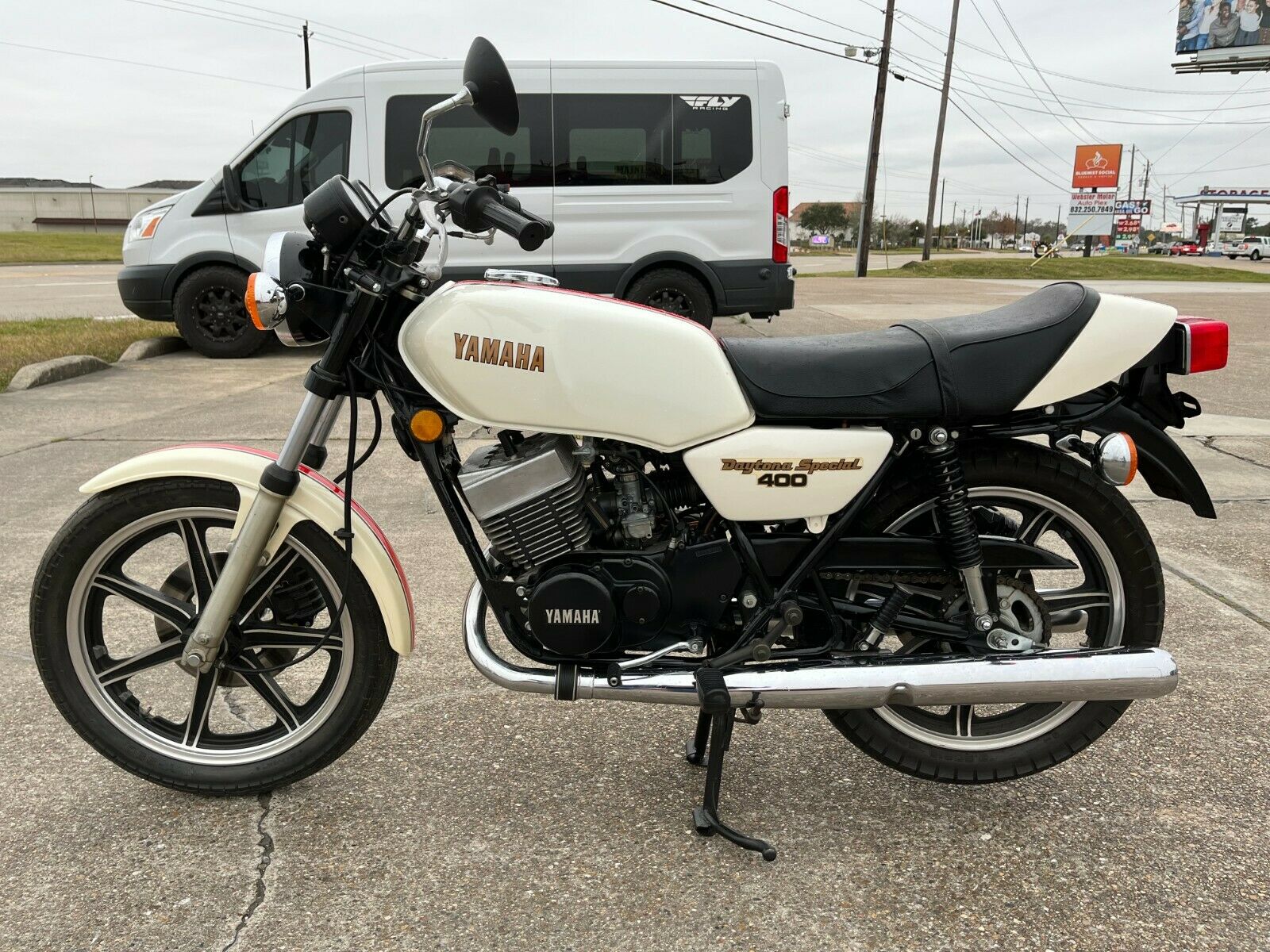 MI