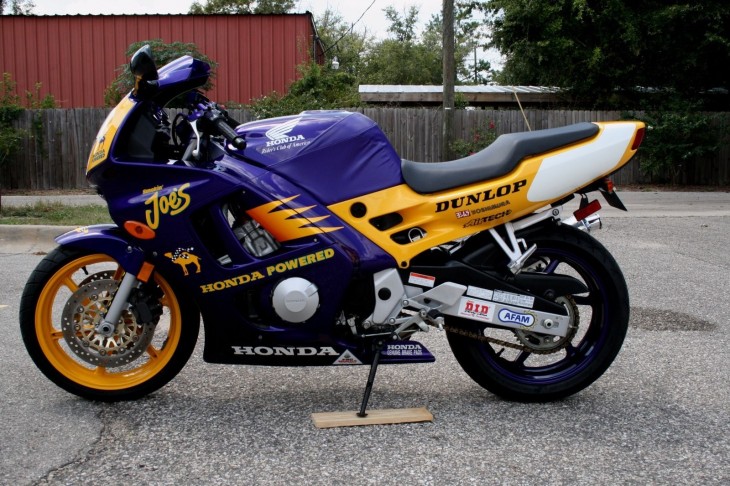 While not as exotic as many of the listings we usually display, this Smokin Joe's CBR600F3 is one of the best we've seen with just 4,500 miles. Seller states it has usually been stored inside and only the signals and muffler have been modified.
Have a good week all!
dc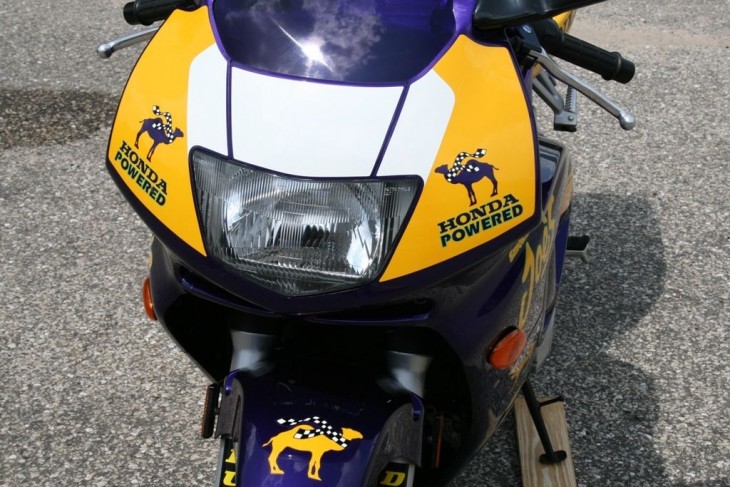 from the seller's listing:
Selling a first year collector Smoking Joe Edition Honda CBR600 F3. This bike is in excellent mechanical and cosmetic condition. It has been stored inside for most of its life. Motorcycle is all stock with the exception of a removeable tank bra, turn signals and an aftermarket exhaust slip-on. Parts are still readily available for this motorcycle so if you are a collector, sourcing turn signals and the slip-on is no problem.

Not much more I can say about this motorcycle. This is the race replica paintjob after Miguel Duhamel won the AMA championship in 1995. This bike is sure to continue to rise in value over time as they have become quite rare.

Please feel free to email me with any questions you may have about this motorcycle. I am selling off 4 or 5 of my collector Honda models so have a look at my other auctions.

This motorcycle is located in Bradenton, FL.