Clearly owned by a fan, today's Katana has been kept quite original without being a carpet queen.  Rarely seen without the red tank lettering, this might an interesting alternate color scheme.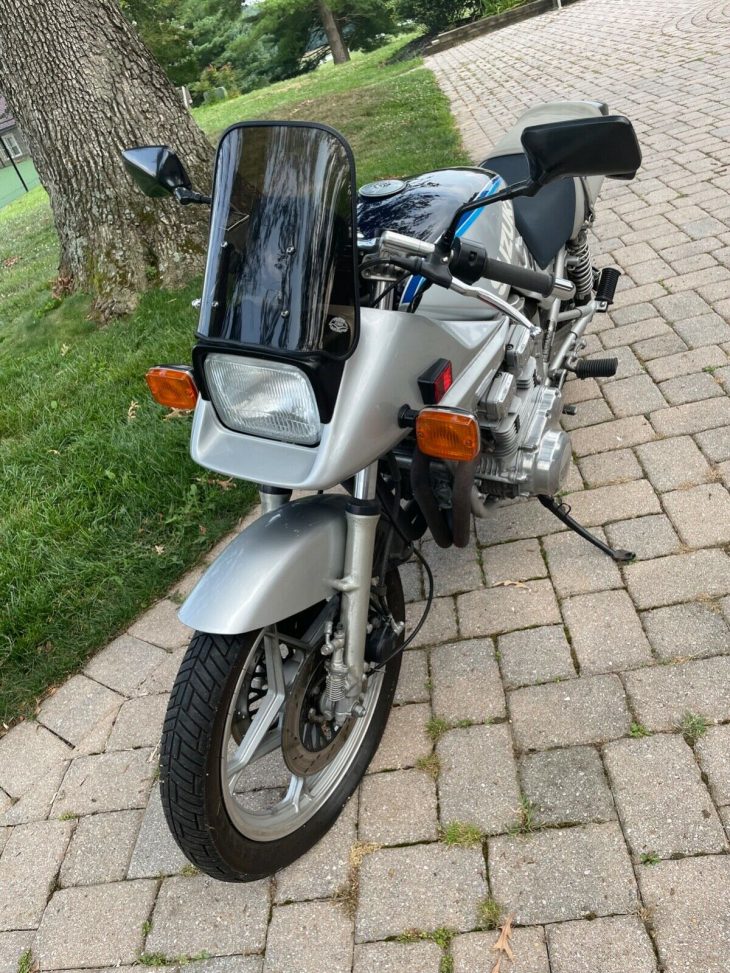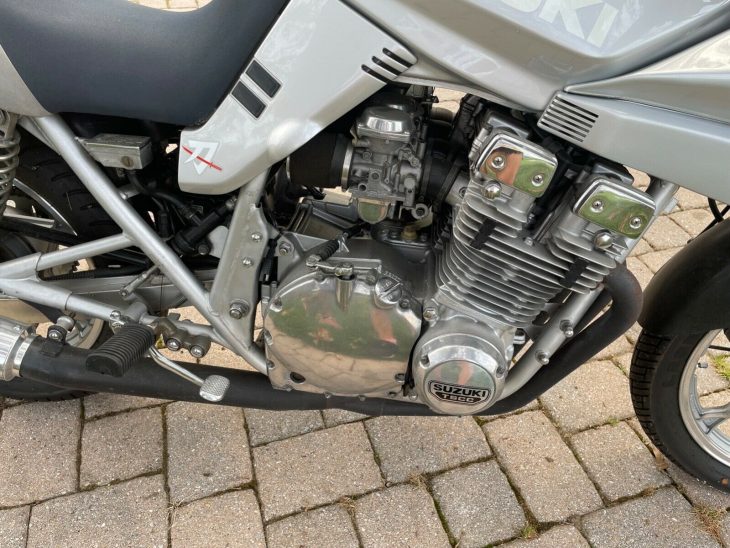 The Katana looked long and lean, but wasn't substantially longer than the year before's UJM, and the weight wasn't anything to brag about.  But it did have scads of power and a fairing that was surprisingly effective.  The design by Hans Muth and Target Design tipped a hat to his previous employer BMW and the R65LS, but was more comprehensive with the angular tank and seat.  Though the mechanicals were typical Hamamat-superbike, some valve timing was adjusted, carburetor jet sizes changed, and forks were a center-axle design with anti-dive.  Suzuki's take on rear sets and clip-ons gave riders an all-business riding position that made them ready for the outstanding brakes.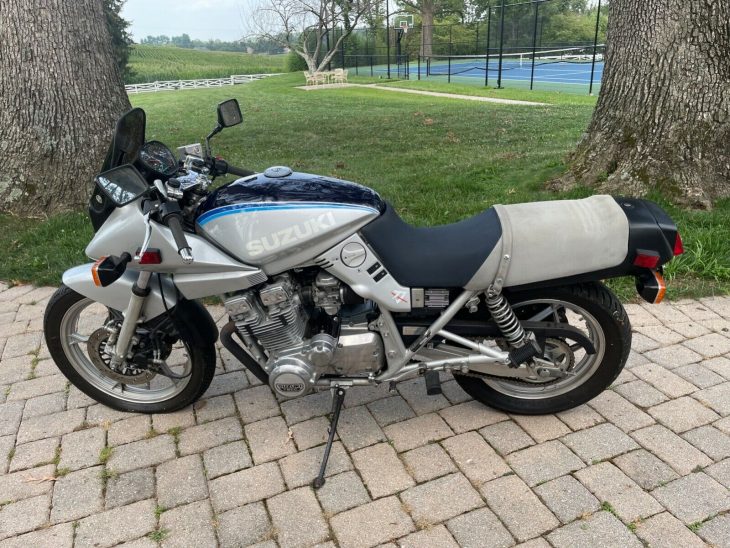 Not seeming to have been a show bike, this Katana is extra clean and damage-free.  The extended windscreen looks like a more recent addition than the too small Yoshimura muffler.  Too bad there's no easy way to shorten the factory rear fender by about half, since its complete removal goes a bit far.  Headers cry for attention but the Jet-Hot guy is just a phone call away.  Bare comments from the eBay auction:
Super clean bike with all original parts and 20,501 miles. Bike has had two owners. Clean VIN. Located in Ellicott City, Maryland. Carburetors just rebuilt.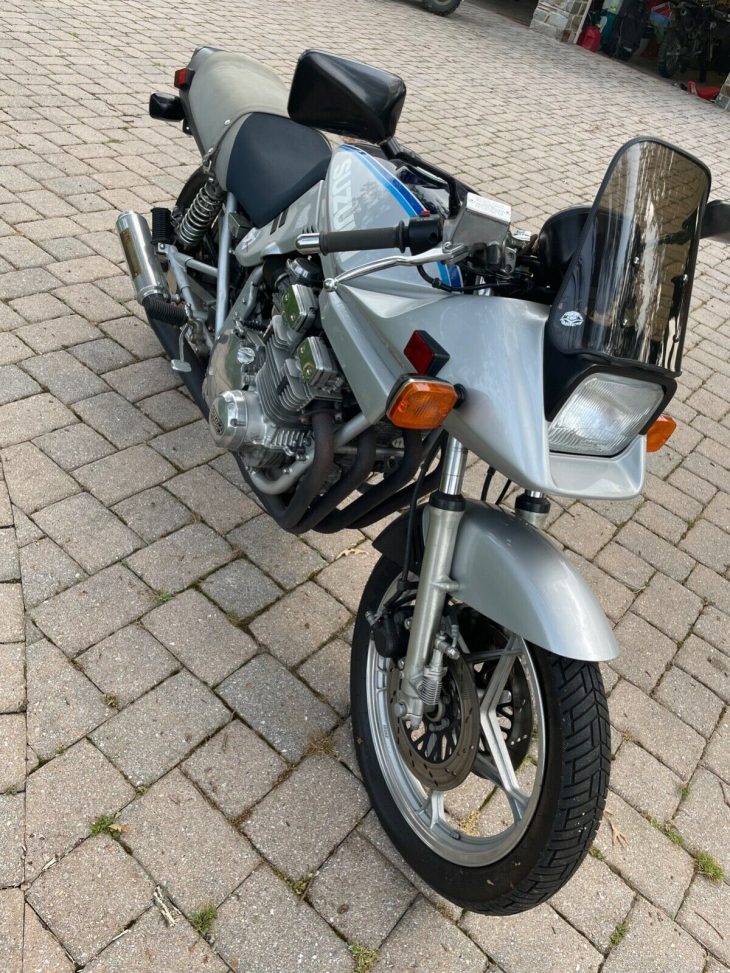 Though the Euro design wasn't universally popular, its performance per dollar won over many riders.  Elements of the design popped up on a wide variety of Suzuki's over the years, as has the Katana name.  The factory went to the effort of homologating the SZ for AMA Superbike competition, but it would fall to the GSX-R to bring home a title.  Equipped with much more than the average motorbike's personality, the original Katana still grabs eyeballs almost 40 years on.
-donn