Even in the midst of a riding rejuvenation, plans and priorities can change.  Here's a 1986 GSX-R that's getting quite close to bike night, just needing a new owner's shove over the goal line.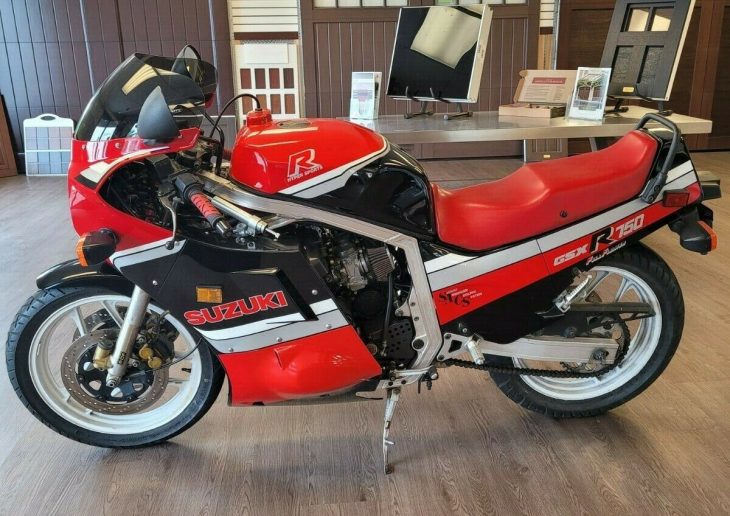 For its U.S. debut, the GSX-R got a 25mm longer swingarm, calming the handling from 1985.  Around the bike, lightness was a focus, and performance guided designers.  The oil-cooled engine saved the weight of a water system, and got larger valves in part by using smaller spark plugs.  Wheelies caused by the 100 hp launch could be reversed by a stoppie using the four-piston front brakes.   The flat-sided fairing had an endurance racer's simplicity, but it was the last hurrah for the track-oriented 18-inch wheels.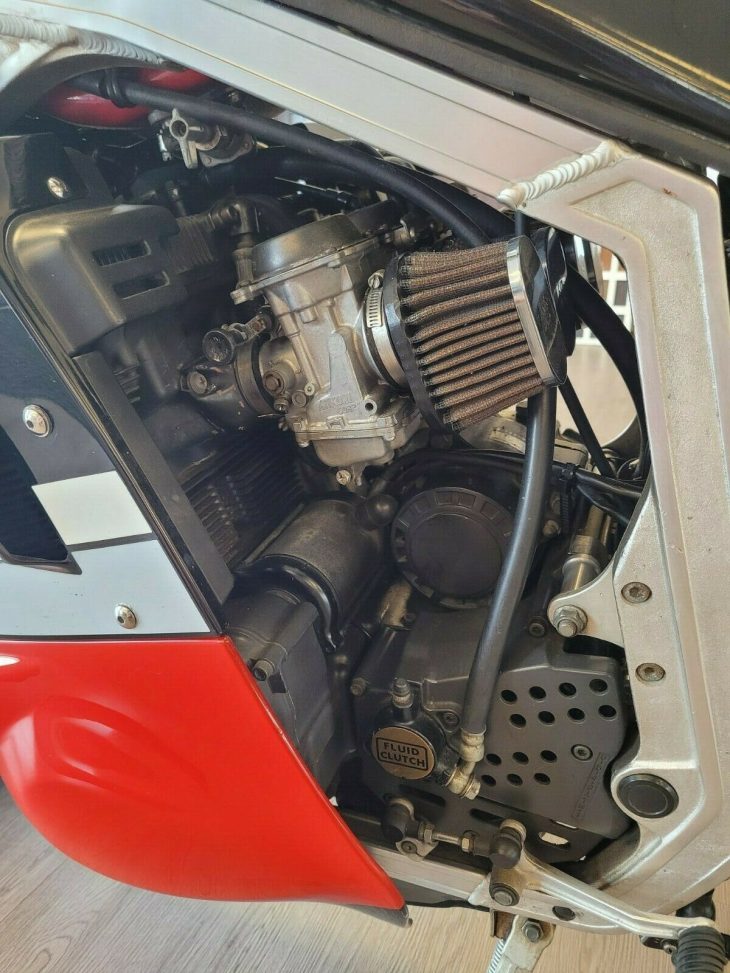 This owner has been slowly returning his 750R to a more stock condition, but left a few things for the next custodian to weigh in on.  It looks very presentable, even at the office, and could have some incremental re-finishing without tearing it down.  Comments from the eBay auction: 
Bike runs, shifts and idles as it should.
All lights, signals and horn work as they should. Left signal dash light bulb is out.

These bikes are getting harder and harder to find. Hasn't been cut up or crazy modifications. Some body panels have been repaired and repainted. Tank is in very good condition other then a few scratches on right side of tank (See in picture posted). Tank looks to be all original paint. Plastic body panels do have some imperfections here and there.
Wheels have been repainted white by previous owner. Not a very good a paint job on wheels. Wheels were and should be black to be correct.
I believe I have a left and right new oem G graphics decal that goes on lower part of cowl in black area. Just haven't put them on yet. As long as I can find them. They will go with the bike as well.

No rust in tank ever. Very clean.
Bike would need a restoration to be perfect .
This is in excellent running, driving and or take to local bike shows.
Tires that are currently on the bike are out of date. Would need to be replaced to be safe. I bought a set of brand new tires for it that will go with the bike.
Brand new oem tool kit included.
New battery last summer. Always left on tender.
After market Yoshimura slip on. Sounds great. I don't have the oem exhaust.
Front fork seals will need to be replaced .
Body work is oem but some panels have been repaired.
Oem air box goes with the bike. These are getting hard to find with all the brackets and hoses.
This bike has a bunch of new oem parts through out the bike.
I had the valves and carbs adjusted last summer. Bike runs great. Front calipers were also rebuilt and new pads installed last year. Brand new oem Suzuki main wiring harness installed last year. New Oem head light housing, adjustment springs and hardware. New head light Oem wiring harness. Brand new oem foam gauge pad installed last year.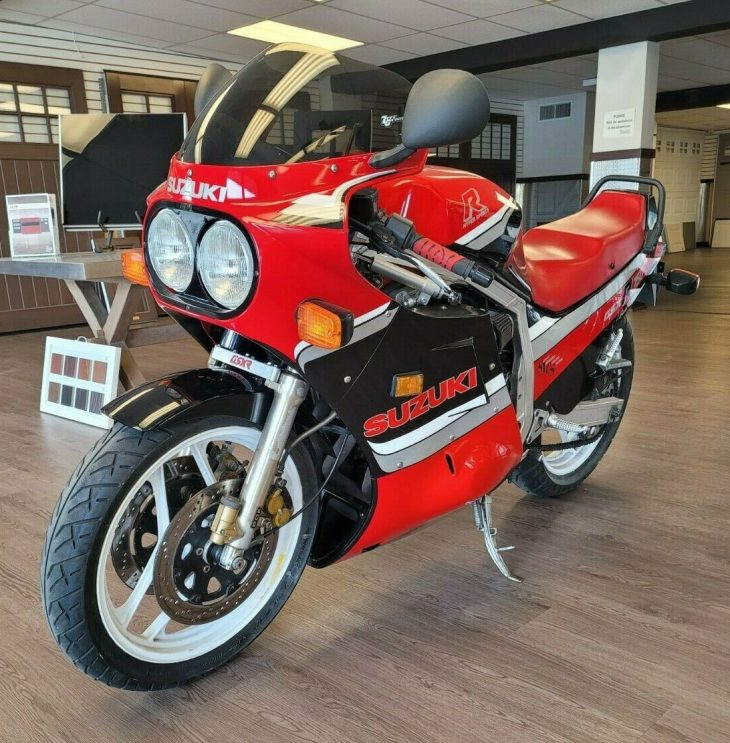 First year icons will either be hardly or heavily used, and this one has some miles but looks to have spent the last several seasons with more tinkering than riding.  Without being a Special Edition or RR, this could still be a great example.  Hopefully the reserve doesn't put it too far out of the almost-there-project department.
-donn