If Hunter S. Thompson, whose vocation was more or less using heavy drugs and shooting things, was so scared of the Ducati 900SS/SP that he wrote more of a cautionary tale than a review, it is truly hard to imagine the bone-deep terror a Ducati 851 must inspire on the street. With 15 or so more horsepower, a decidedly livelier engine and the distinct aim of winning superbike races, the 1990 Ducati 851 is a much more potent weapon than its stabelmate, even if it is slightly heavier.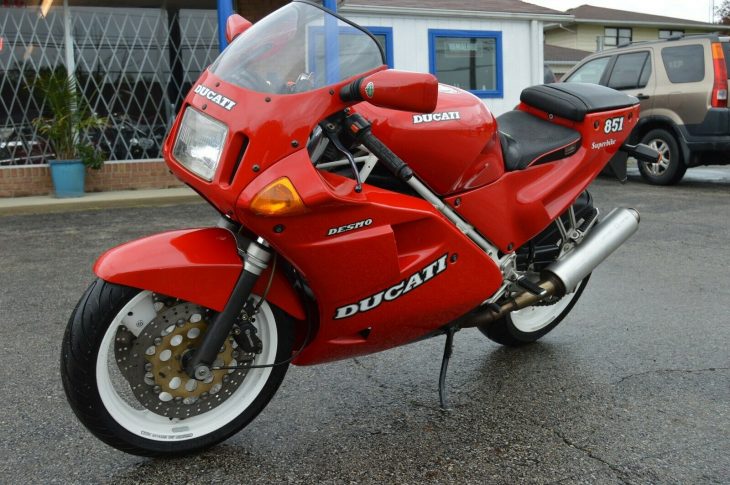 This 1990 Ducati 851 looks like a really good chance to get your hands on the bike Ducati built to re-establish itself as a force on the racetrack. It's an honest, rider-quality machine with blemishes to show it was used and service records to show it was loved. It is clean enough to be proud of, but not so spotless that riding it comes at the expense of its value. It's the perfect candidate to ride for a few years before setting in on a decent restoration.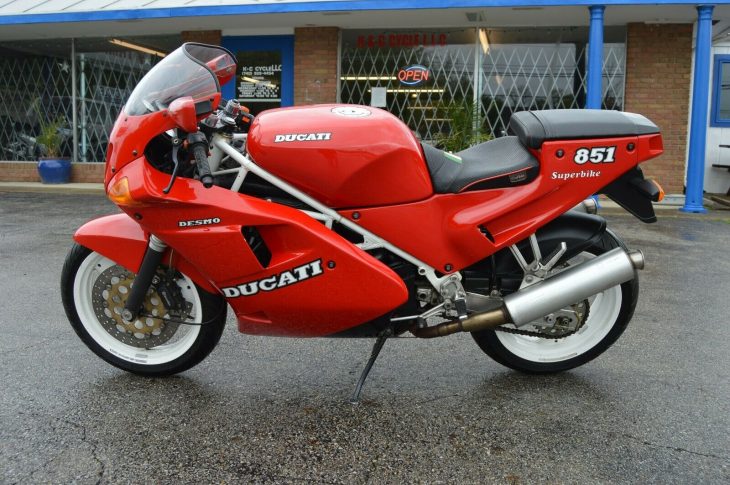 From the eBay listing:
Nice example of an original Ducati 851 Superbike. Starts, runs and rides good. Valves serviced, New Cam Belts, Oil, oil filter and coolant . Does not appear to have been raced or wrecked. Does have minor paint chips, nicks and scratches.No major body work damage or repairs (see pictures of body work off bike inside and outside).
We are a small Ohio used motorcycle dealer and will provide you a title in your name. As a Ohio motorcycle dealer we are required to collect sales tax from Ohio residents and residents of AZ,CA,FL,IN,MA,MI and SC. There is a $15 title fee collected from all buyers. We can not quote or provide shipping, but will assist loading.
The bike is being sold as is, so send questions or call Al 740-928-1000
This 851 isn't the cleanest or the lowest mileage one out there, and it's just the standard Strada model, but it's still a 100-horsepower weapon packed with all the tech that Ducati could muster at the time.