The Ducati 750 Sport was an interim model introduced in 1988 that followed on the heels of the F1. Ducati owners Cagiva hoped to capture the spirit and style of the vaunted 750SS, but buyers weren't having it, and the bike was replaced by the long-running 900SS of the early 1990's.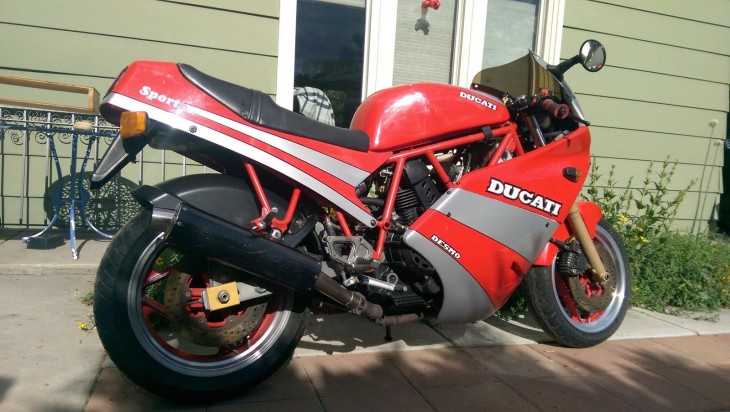 The F1 was relatively expensive to produce and the 750 Sport was a definite attempt to cut costs. Lower-spec suspension, along with brakes and 16" wheels came straight over from the Paso and were a step backwards: by 1990, manufacturers were moving away from the 16" wheels towards 17" and this made it difficult to get the latest and stickiest rubber for serious riding.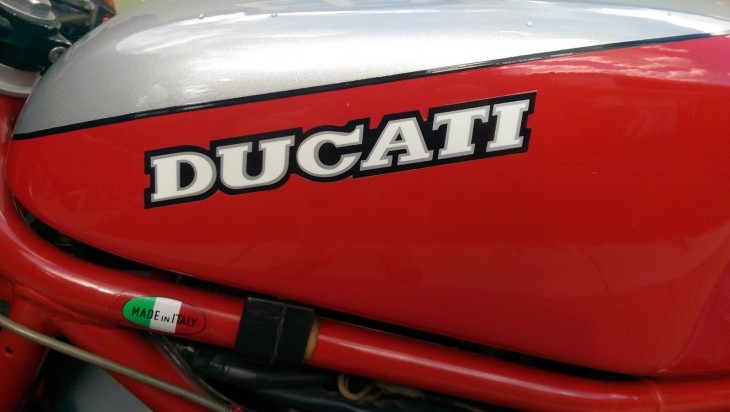 1988 was the first year Ducatis featured the rear cylinder flipped around to locate both intakes in the center of the "vee" and allowed the use of the automotive-style carburetor arrangement that plagued the Paso. This required some revisions to the F1's frame to accommodate the larger airbox and bulky carburetor. As with the Paso, this set up was not ideal and the conversion to a dual-carb set up as seen on this example is definitely a very desirable modification that should improve both rideability and power.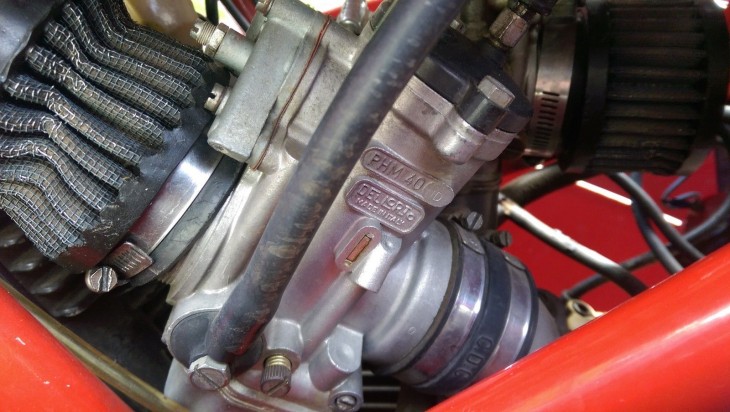 The bike does have a dry clutch with a vented cover, and it's interesting to note the earlier location of the clutch slave on the right side of the engine.
Only 153 750 Sports were made in 1990 before the bike was replaced by the heavily revised 900SS the followed and remained in production until 1998.
There's not all that much information over at the original eBay listing: 1990 Ducati 750 Sport for Sale
 A 1990 Ducati 750 Sport it's a rare bike  great condition
$6,500 with just a couple days left and no bidders as yet. That's no surprise, as this really isn't the most desirable Ducati, but it is very rare and is in excellent condition. Parts should be relatively easy to source and the belt-drive Ducati twin is endlessly tuneable. If you want a relatively modern motorcycle that combines reliability with a more classic look and relative rarity, this might be the Ducati for you.
-tad