Update 5.15.2019: Price lowered to $4,950. Good luck to buyers and seller! -dc
In the period between the wizardry of the 851 and the imagination-capturing Supersport models of the 1990s, the Ducati 750 Sport slotted in to keep people buying. It was really an evolution of the mid-80s' 750 F1, and took cues from that bike and the larger, more controversial Paso.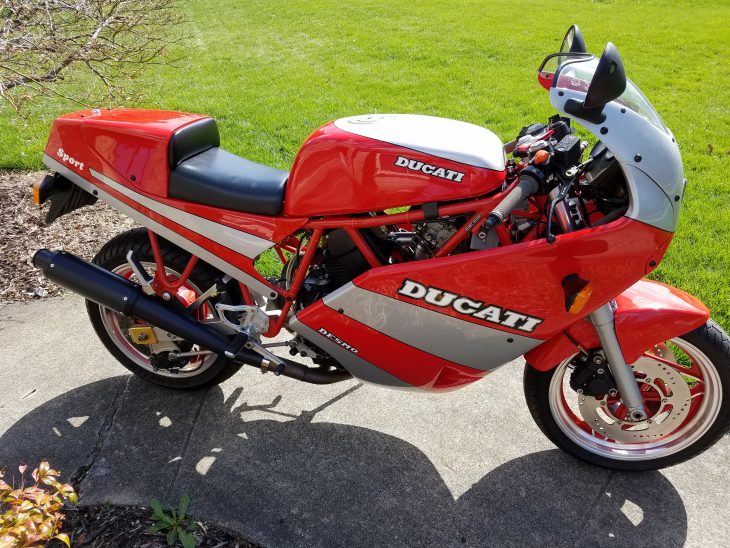 This 1990 Ducati 750 Sport has been lightly modified under the current owner's stewardship. The list of new parts, repairs and tasteful mods is long and inspiring, and shows that the bike was meant to be enjoyed as if it was 1990 all over again.
Though it was something of a stripped-down entry level bike when new, the 750 Sport got 75 horses out of a 750cc air-cooled Desmodue, and with very little weight to push around it made short work of whatever road you aimed it at.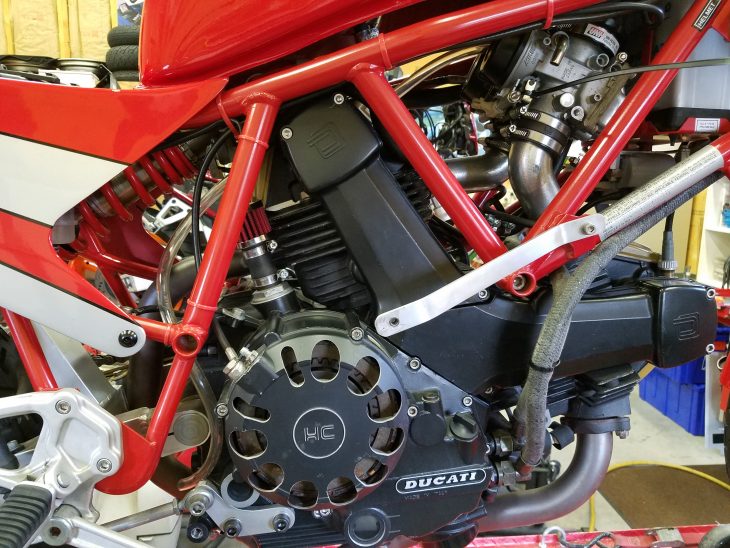 From the seller:
1990 Ducati 750 Sport ZDM1KA3J1LB752442 Mileage 12000
current owner since 2005
New Brembo front brake master cylinder
New Brembo clutch master cylinder
New HEL brake & clutch lines
New EBC front brake rotors
SSSP style rear caliper mount & stay
NOS Michelin tires installed
extra set NOS Michelin tires included
good set of Used Michelins included
New battery
Mikuni conversion from 900SS
New Uni foam filters installed
New K&N breather filter installed
stock Weber carburetor set-up included
2 into 1 Verlicchi exhaust installed
stock exhaust included
F1 rear turn signals installed
original turn signals included
New Sprag bearing installed (Starter Clutch)
Pro Bolt Stainless bolts throughout motorcycle
Pro Bolt Aluminum body hardware
original hardware included
Rear shock serviced
Front fork seals replaced
Swing arm welded
most other original parts included
Shop Manual & Parts Micro Fiche included

Price: $4,950
Contact: stathome@bellsouth.net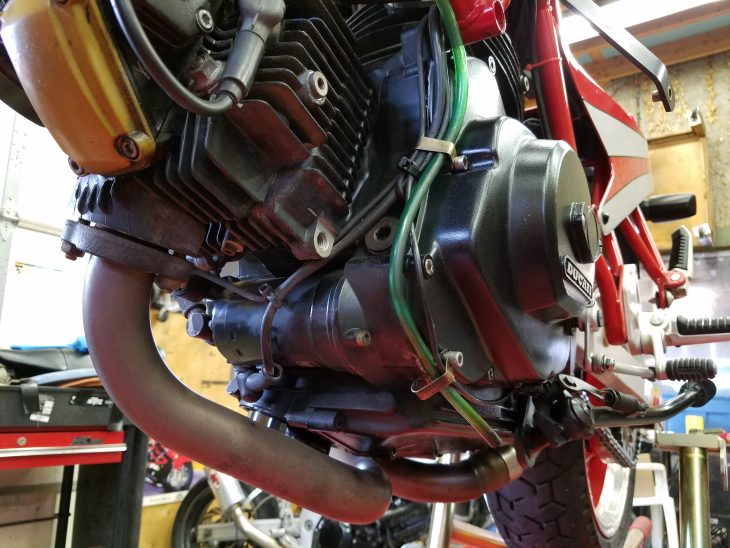 The asking price gets you a seriously well looked-after piece of Ducati history, which should ride as well as it shows, albeit with a somewhat dated riding experience.