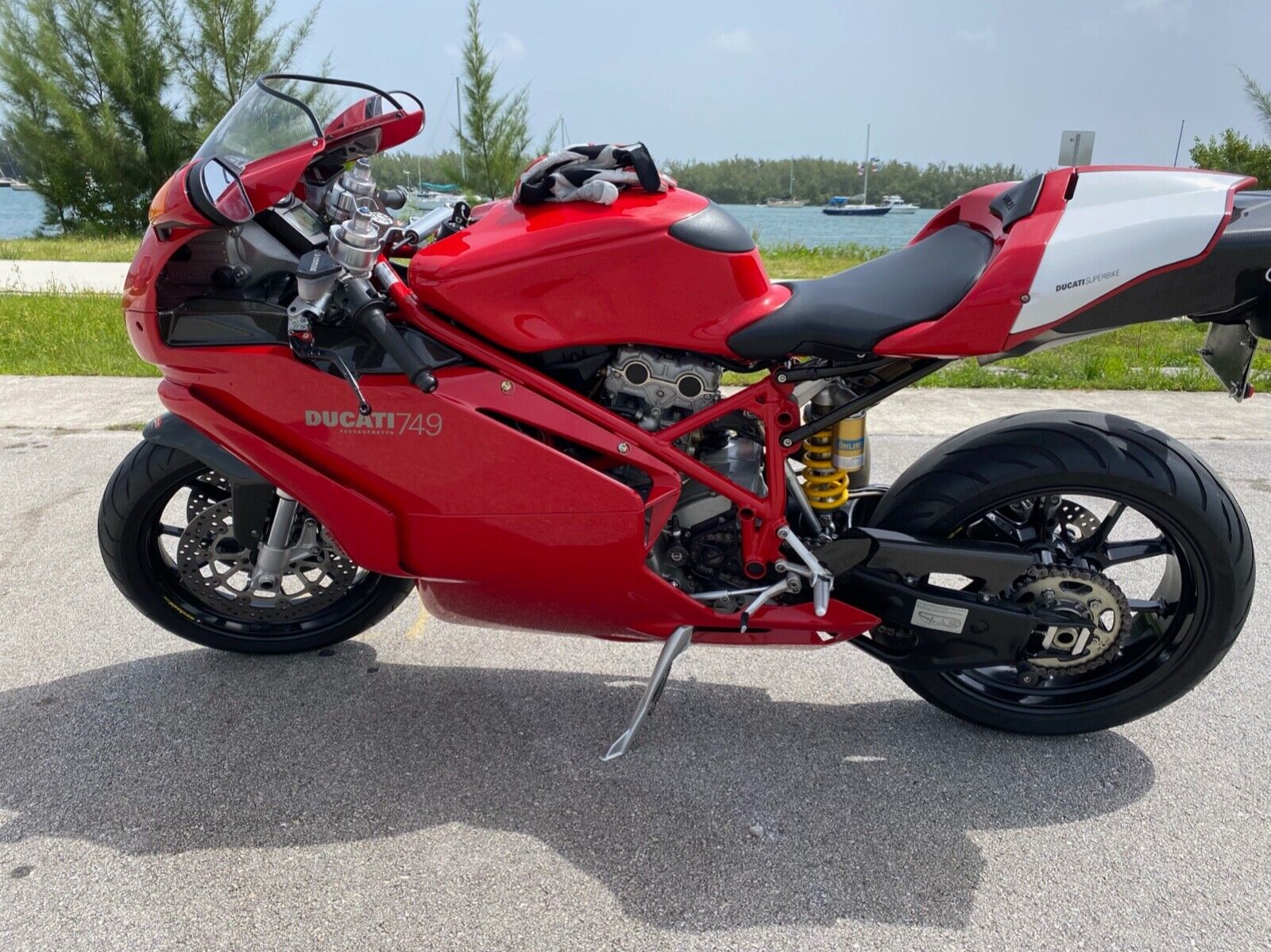 Not that long ago the 999/749 era was not looked on fondly.  People repeated an endless stream of disparaging comments, all revolving around aesthetics.  They literally were looking past a machine that was better in every functional way to the previous generations.  They failed to acknowledge the amazing racing success and usable road manors.  Today we have seen collectors turn their eyes to the 999/749, partly because of massive price increases to the 996/748 bikes but also because the newest collectors are at an age to have a stronger connection to the 999/749.  It was the bike they grew up lusting after.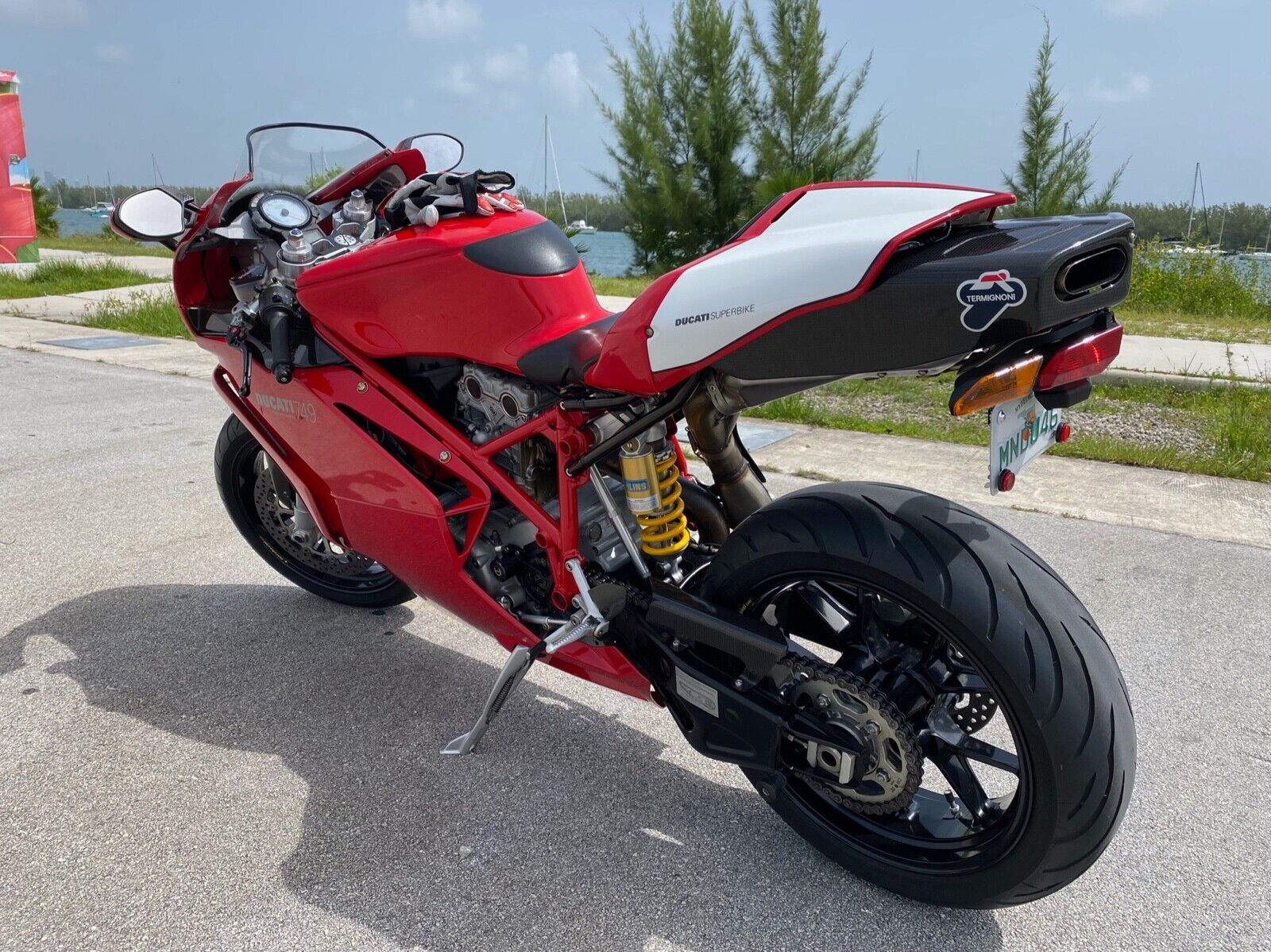 As with most Ducati lines ups there is a "standard" bike, an upgraded S model and the range topping homologation specials with and R branding.  Obviously the higher specification bikes come with a premium both in appeal and pricing.   For many years enthusiasts quietly purchased and  enjoyed the 750cc versions of Ducati sport bikes.  The idea was that you got all the looks and curb appeal for a fraction of the cost.  Some were even opened an honest about riding style and skill so they admitted that for most the open class bikes were overkill.
Excellent condition cosmetically and mechanically. Bike needs nothing. Really rare and collectible with really low miles. Mint condition. 6700 miles. Recently serviced including belts, oil, oil filter, spark plugs etc…more pics and videos on demand. This is a classic Ducati only raising in value. Bike comes with Biposto seat and biposto frame. Past are the days that this model was considered ugly and only people started appreciating this a few years ago. Clean title on hand. Only cash. No trades. Thanks for watching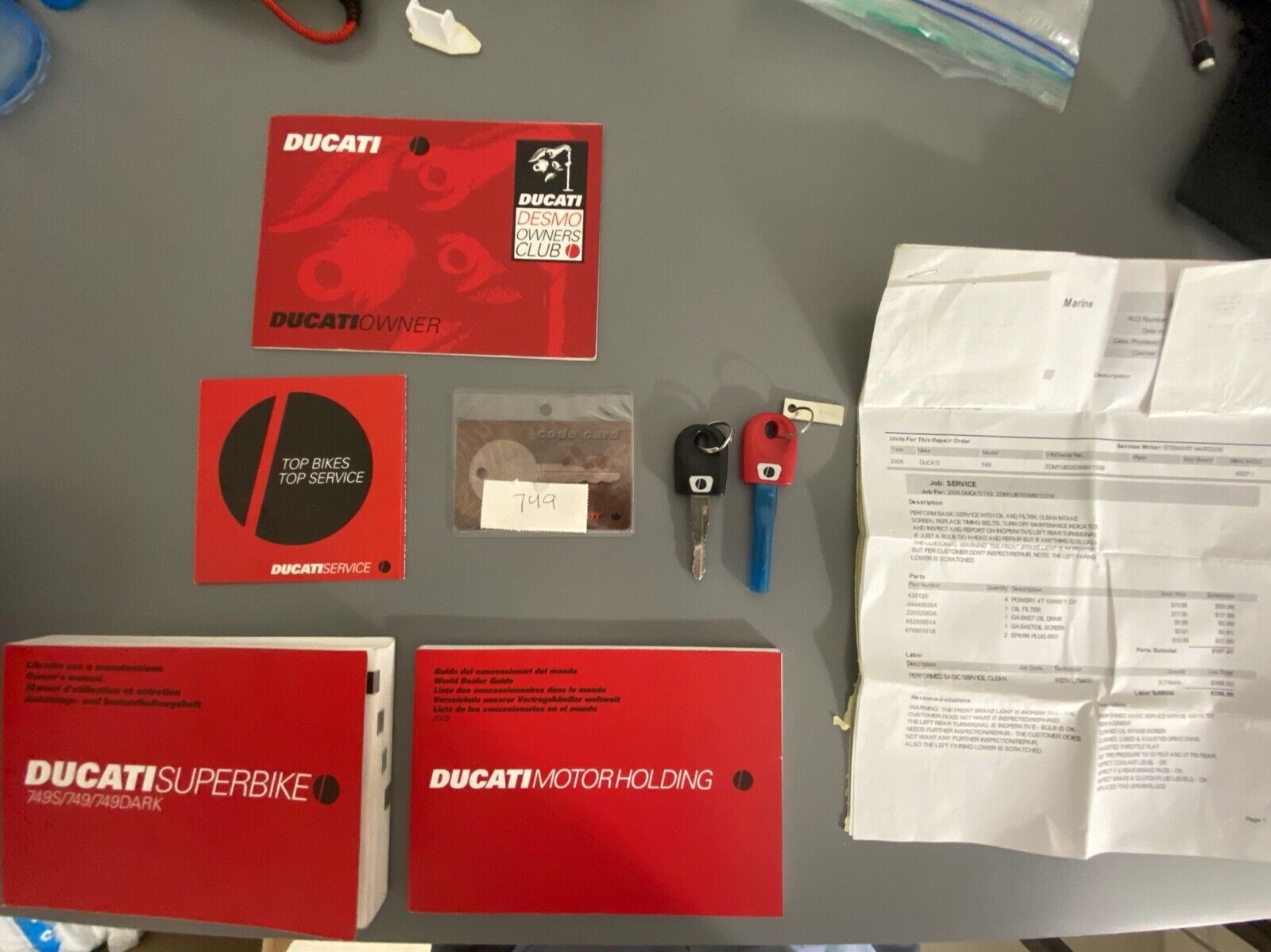 This standard 749 might not be a top tier version but that does not mean it should be dismissed.  The bike is listed as being well serviced and in nice shape.  Images show a desirable Tergi exhaust and a complete suite of books and keys.  As more and more people start looking to add a bike from this generation it will be come harder and harder to find a clean and well sorted example.  The $8,999 Buy It Now price might initially shock some, but that does appear to be reasonable pricing right now.  Worst one could say is it might be slightly "future pricing".  These are well beyond the timeframe to be depreciating.