When BMW stops developing the horizontal twin, likely they'll stop putting the blue and white Rondel on the tank.  But as noise and emissions regulations compelled them to cool the heads with water in 2012, the pinnacle of the air/oil-cooled generation remains the HP2 Sport.  Dual overhead cams enable the 1170 cc engine to push 130 hp, and match that with 85 ft.-lbs. torque.  Accompanying the powerplant with chassis innovations and weight reductions resulted in the most track-oriented BMW ever.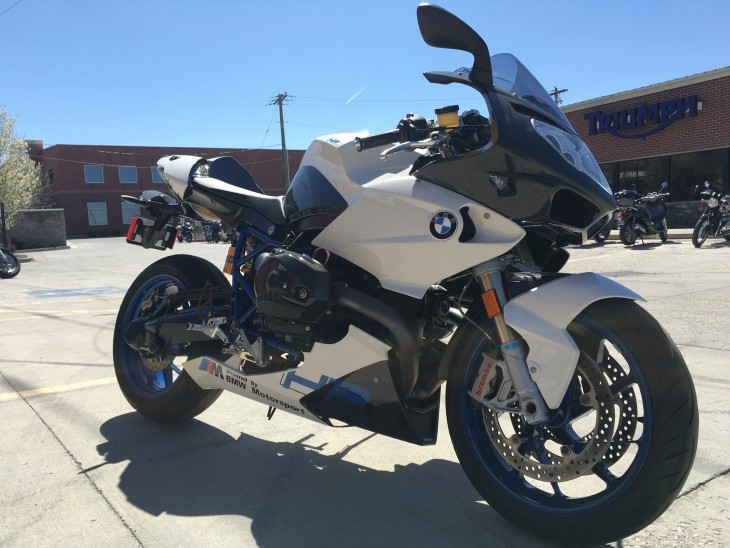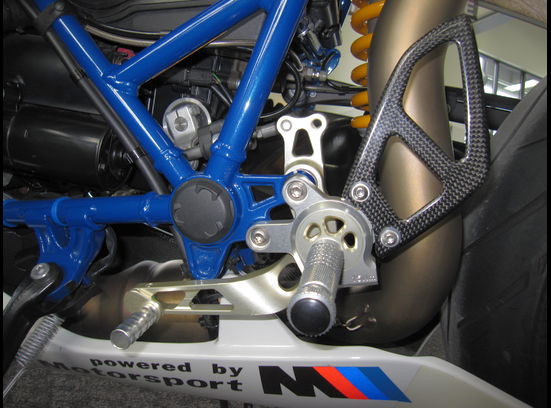 The HP2 Sport uses BMW's Telelever front and Paralever rear suspension with fully adjustable Öhlins dampers, hanging from the blue trellis frame.  Weight is kept under 400 lbs. using a carbon-fiber seat console, as well the fairing, fender and chin scoop.  Brakes are topline Brembo, radially mounted Monobloc ( each caliper a single-piece casting ), appearing to be ABS equipped.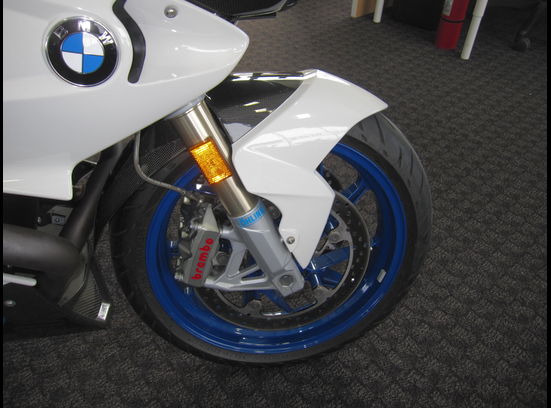 Though most advice is not to sweat the small stuff, the HP2 Sport is beautifully detailed.  Controls positions are adjustable, as is the chassis geometry.  A full-featured race dash is included.  The stainless exhaust winds its way up under the seat, and a race-developed quick shifter halves the gear shift time.  Carbon appointments from tank cover to heel guards, my favorite detail being the sculpted valve covers.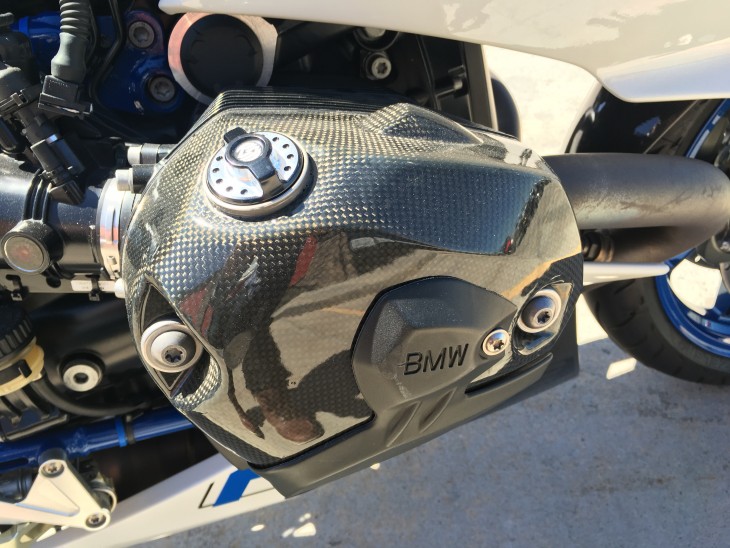 Offered by Harrison Eurosports just south of Salt Lake City, this HP2 looks just great and appears un-modified.  Locally owned, it has around 8,000 miles and all service records are available.  Asking $18,900, contact Troy Barnes at (435) 632-8031 for details.
-donn