Built for only two years as BMW approached the flat-twin summit, the R1200S was significantly lighter and more powerful than the R1100S.  This adult-ridden example has low miles, dealer service, and the nice factory option paint.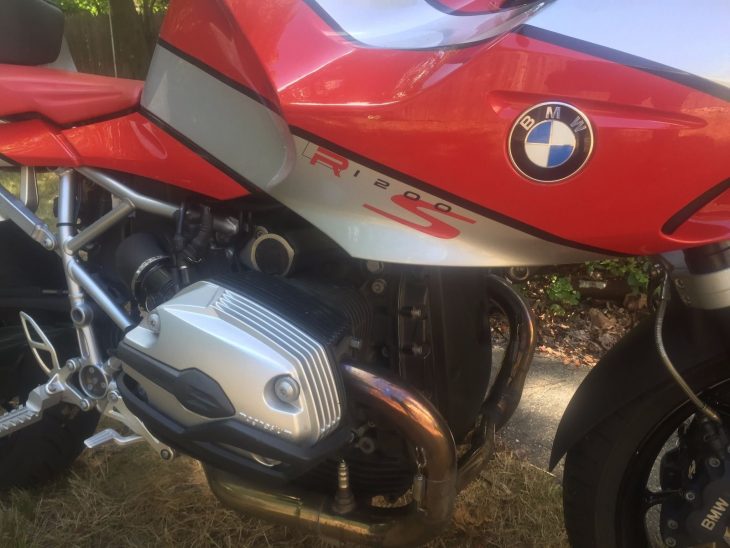 Sporting a single overhead cam and four valves per cylinder, the R1200S uses electronic fuel injection to extract 122 hp from its 1170 cc's.  Almost expected from a BMW twin, torque is an outstanding 86 ft.-lbs.  The engine is an integral part of the new trellis frame, whose lighter weight helped bring the bike in under a theoretical 400 lbs.  Proprietary suspension designs front and rear, the Telelever leads the Paralever shaft drive using Öhlins adjustable dampers.  Brakes are 4-piston 310mm fronts with 265mm rear, and BMW commissioned a special version of its EVO braking system for the R1200S, unlinked and with more linear feel than usual.  ABS with a disable switch was an option, not sure it's on this bike though.  The half-fairing is nicely integrated with the tank and solo-plus-afterthought seat.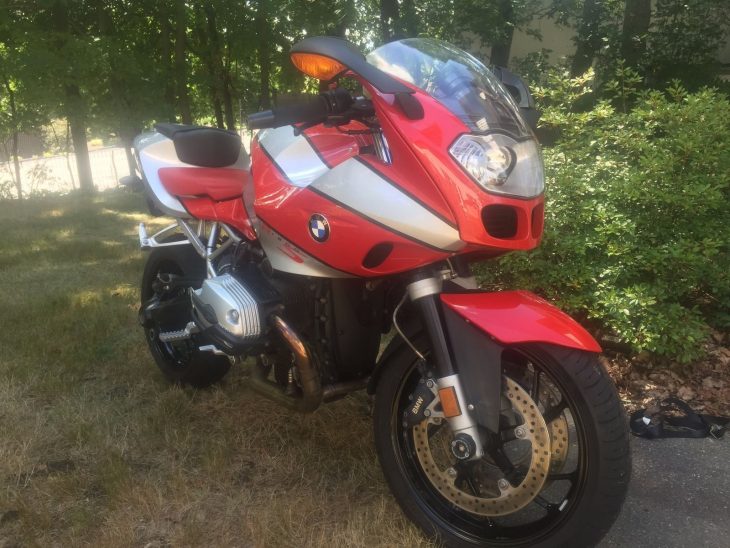 Showing just break-in miles for a BMW, this R1200S looks good, though the limited photos invite a closer look.  It looks substantially stock with a Laser cat-back exhaust and new rubber.  The owner is a reluctant seller and says this in the eBay auction:
Previously listed but withdrawn because I thought I could not let it go but I have to move on. Beautiful and rare 2007 BMW R1200S "Candy Cane" in excellent condition. Always maintained with recent fluids change and complete inspection at MAX BMW in NH. Very recent Michelin PR4s. Beautiful bike with speed and stability. It has a titanium full Laser system ($1,200). Always gets attention. This is a fast sporty bike and not for novices. Low mileage at 13400 although I still occasionally ride it.
Though bag racks are always available for a BMW, most -S's are seen without them, so someone's at least trying to extract the sport from the sport-touring.  The R1200S reviewed as very sporty for a BMW, which is about as high as the praise generally gets.  The bikes have to carry the remarkable suspension, reliable drivetrain, and servo-assisted ABS brakes, which for many road riders are worthy compromises for sport riding…
-donn