Suzuki's Dark Secret:  1983 XN85 Turbo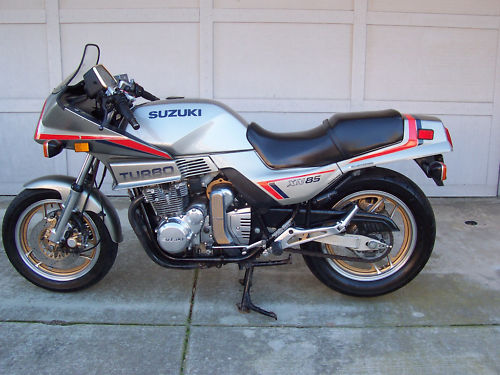 If there is such a thing as a read headed step child of the motorcyling world, the XN85 Turbo is it.  It sounds like as soon as the production line shut down Suzuki was ready to move on.  I love this quote from XN85turbo.com:
"Suzuki America does everything short of denying the bike's very existence"
It is rare bird indeed with just under 1200 produced and only 300 of those made it to the United States.  For comparisons sake,  roughly 3600 VJ23 RGv250's were produced and that is considered a rare bike.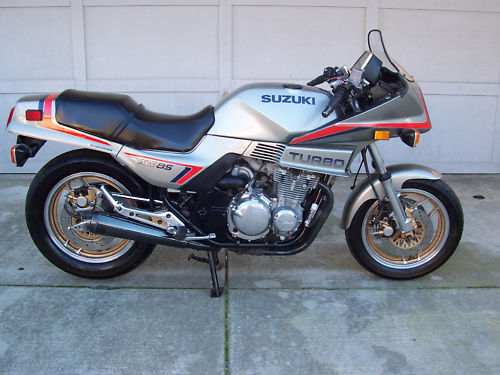 The funny thing is, after reading up on the bike it was well reviewed at the time.  Yes, the engine was a bit quirky but the  bike got high marks in the handling department.  The frame was used on other models and it was the first production motorcycle to sport a 16″ front wheel.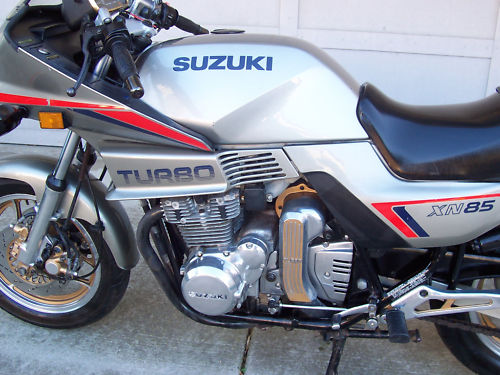 I was still ripping around on dirt bikes back in 83 so I'm stealing this wealth of info from XN85turbo.com.  It is a just a vault of info on the XN.   Tech info, pictures, magazine articles:  it is all there.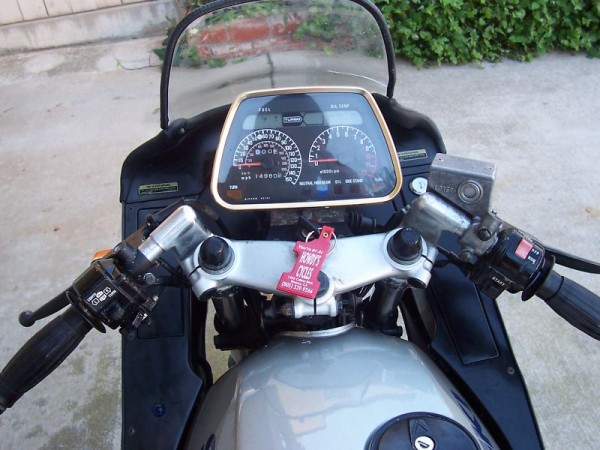 Details from the auction:
This is one clean and rare machine,  SUZUKI  made only 1153 of these and just 300 of made there way to the U.S.A. This one has the very low production # of 68 adding to its collect-ability and long term value. Runs great,  paint is original and nice. Tires have plenty of tread. The wind screen is cracked but they are available from Gustafsson Fairings for $100. Personal viewing is welcome, I'm located 70 miles north of Los Angeles  For International  buyer, I can deliver to shippers in the Los Angeles area for $150.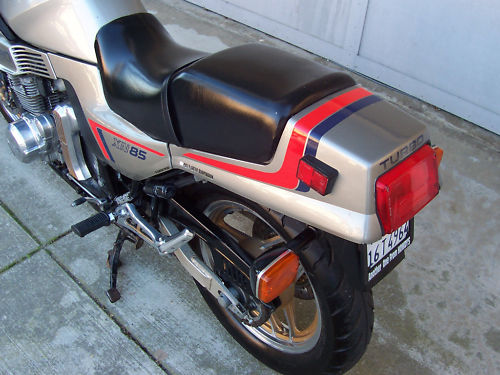 Suzuki may have shunned the XN but people still seek them out.  For that reason don't expect any deals on a clean low mile example.  XN85turbo.com  suggests $3000-$4000 for a clean, low mile bike and up to $7000 if you are lucky to find one in showroom condition.  I don't know about $7,000 for this bike but I would assume it would sell at the higher end of the spectrum.  That's a faux aluminum swing arm.  Suzuki brought out the spray paint to hide the steel.
 The backward "turbo" is not a mistake.  It is just another quirk of the XN85.  I see a little hint of Katana styling there from the front.  If you'd like to own a little piece of Suzuki history that Suzuki would rather forget, .
IK