Seeking to continue the excitement on the SuperSport side of the showroom as well as try carbon fiber components on a limited production model, Ducati introduced the Superlight in 1992.  Though just a few gallons of fuel lighter than a standard 900 SS, the Superlight had some nice tweaks, flashy colors, and a neat name.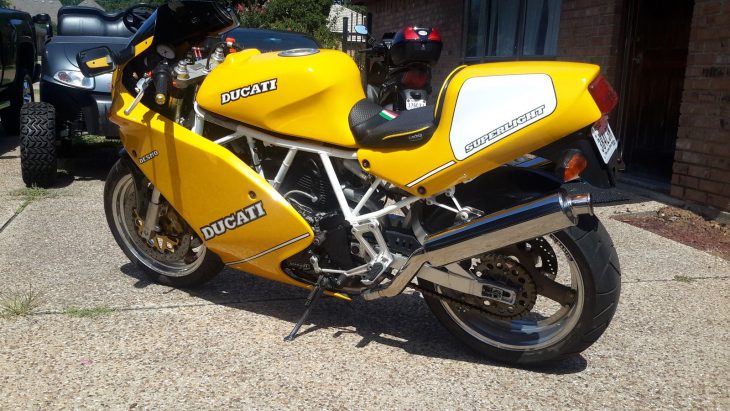 The SS/SL's 904 cc desmo mill resulted in its usual 78 hp, with two-valve air cooled simplicity and generous torque band.  Under 1000 were made in any year, and all stateside shipments were speed yellow.  The white trellis frame and magnesium-hubbed Marvic wheels were built lighter, and carbon mudguards provided a small reduction.  The factory mufflers were aluminum, though most have been upgraded to stainless or carbon, swept a bit higher to match the solo seat fairing.
Looking excellent for its 16,188 miles, the SL presented here has the Staintune exhaust, and has been treated to a nice Corbin seat.  Recent heavy maintenance and tires are a strong indication of value.  From the eBay auction:
Offering up my rare, elusive, and MINT condition Superlight.  If you're reading this then you know what it is.  Only 300 of the imported to the USA in 93′. No reserve!

Recently serviced and dyno tuned at AMS Ducati Dallas, belts included.  BMC filter, stock carbs, polished Staintune exhaust, Marvic wheels, carbon fenders, Michelin Pilot Sport tires almost new, Corbin seat, tinted screen.  Runs, looks, sounds, and rides fantastic.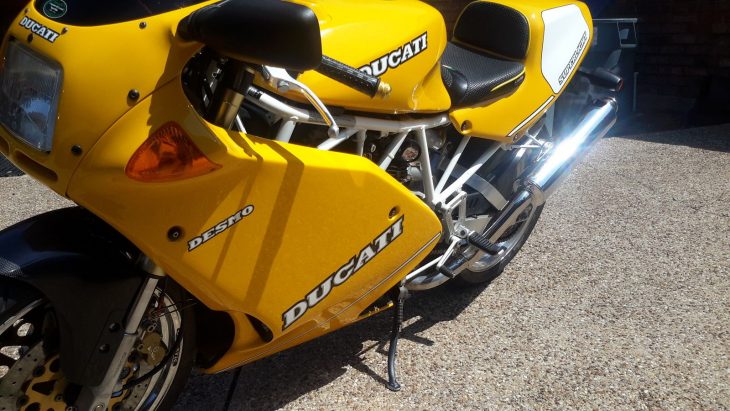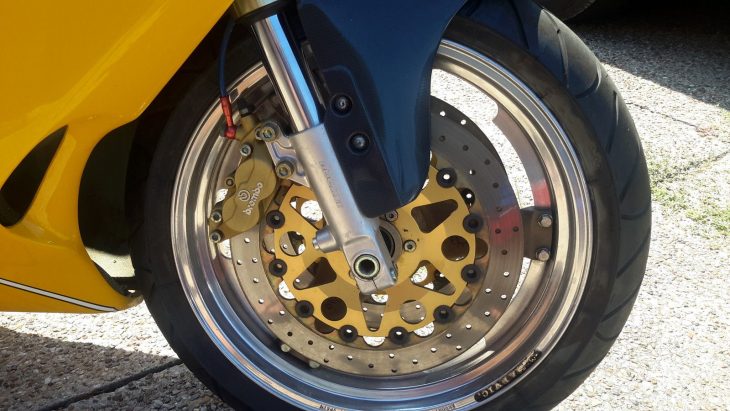 Most sources show less Superlights were manufactured in 1993, and the factory took some of the lighter parts out of the build.  This bike shows number 826 and is nicely equipped, so it may have been built late in 1992 and shipped in 1993.  However it arrived, it's a bike that gets to the core riding mission, a no-baggage grin generator.  The starting bid is toward the top of the range, about on par with the condition and preparation of this Superlight…
-donn