Today's Beemer has been well loved and ridden to a respectable odometer reading.  It's also been treated some nice updates and a substantial sprucing-up.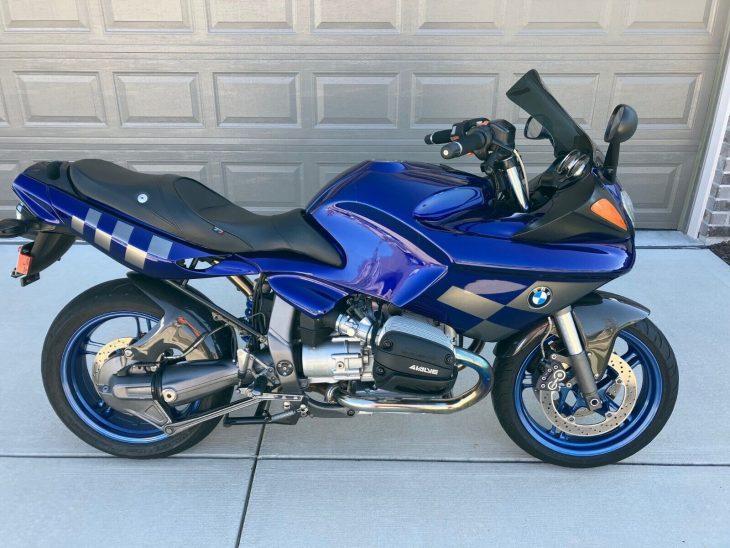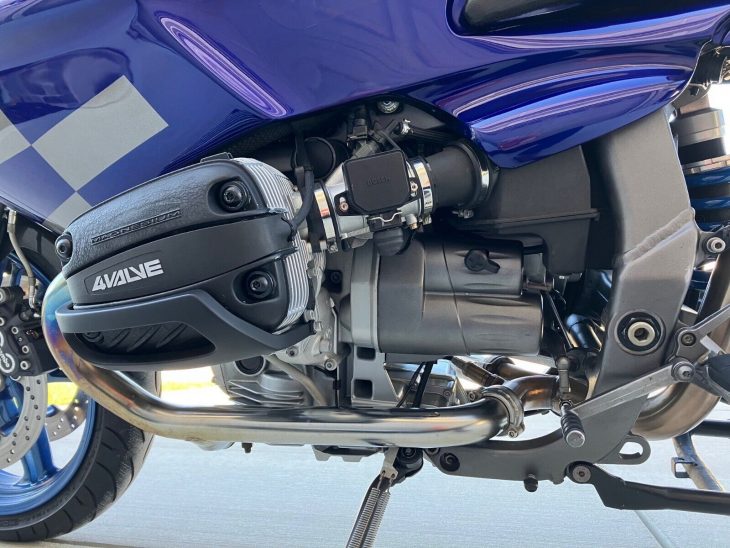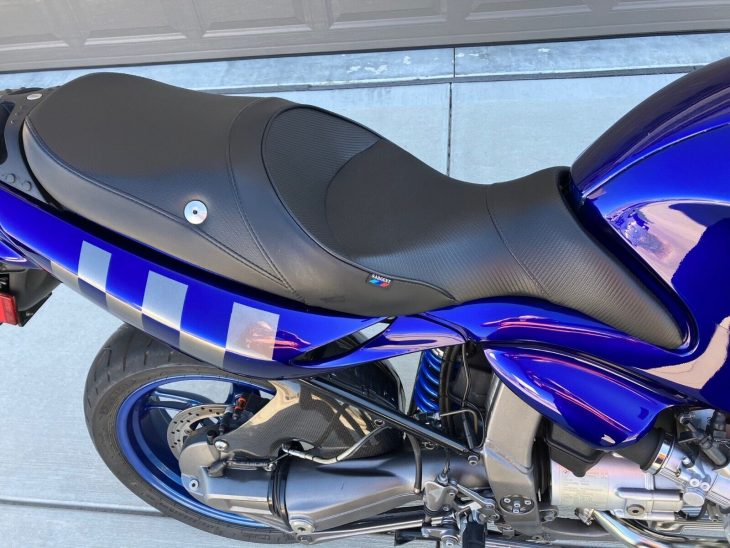 A lot of the R1100S's attributes were handed down from the R1100RS, but the new alloy chassis gave the rear suspension and Paralever shaft drive some serious co-location.  The Telelever front end isolated dive under braking and doubled as a conversation piece.  The four valve heads used a single cam, and increasing the compression ratio brought 98 horsepower, an increase of ten percent from the previous year's engine.  Unusual Brembo brakes were 320mm with optional ABS, and the wide 18-inch rear wheel helped keep the footpegs off the tarmac.  Mirrors mounted to the fairing which follows the streamlines nose to tail.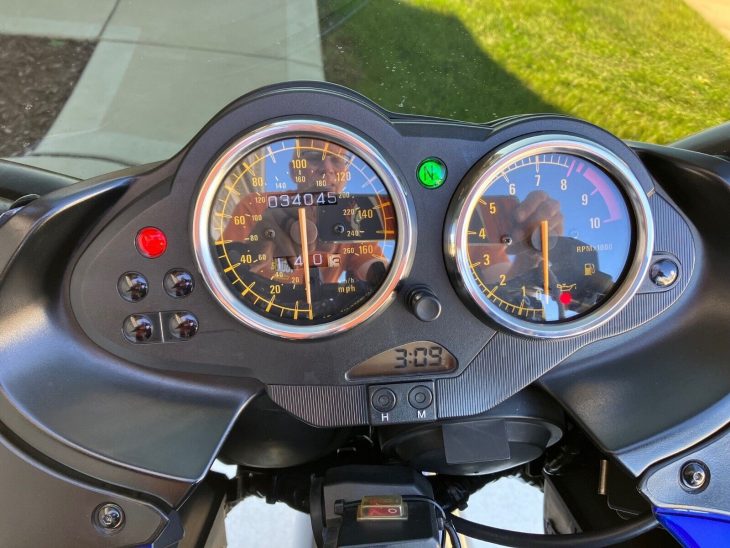 Looking way better than its 34,045 miles, this R1100S is in surprising shape, and has a few unusual mods.  The darker than Pacific Blue and near-factory checkerboard indicates a repaint, and the RS – looking bars are at least more comfortable.  More carbon accessories than the usual R1100S, with almost matching krinkle paint valve covers.  Sharp Sargent seat and polish on the exhausts which are usually a bit tarnished by now.  Comments in the eBay auction don't mention any of this, but even better – catalogue a bunch of mid-life maintenance –
Complete recent service includes engine oil & filter change, transmission oil change, valve adjustment, synch throttle bodies, adj. alt. belt, flush & bleed clutch, flush & bleed brakes, replaced tires, front & rear shocks, front & rear brake pads, final drive bearings, front & rear wheel bearings, spark plugs, air filter, fuel pump & filter sock and fuel filter.
Everything works and performs perfectly.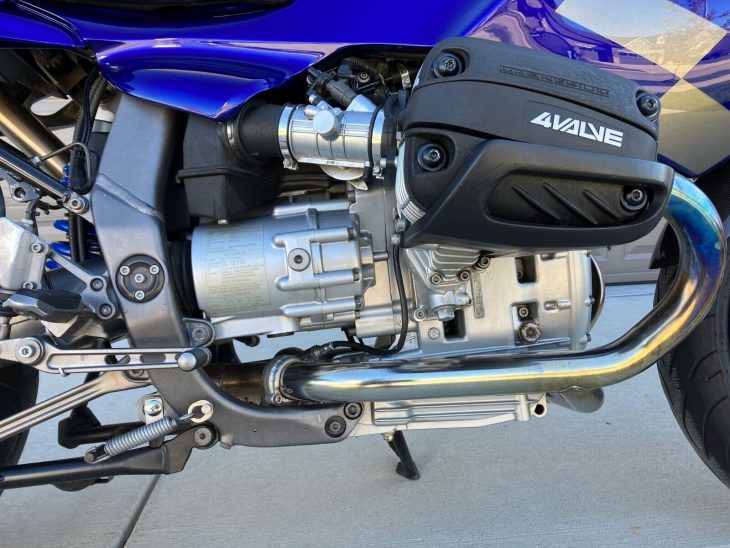 Seeming ready for another riding career, this R1100S is at least worthy of a new owner.  Bags are included in case a fly in – ride home would work.  The low opener has attracted a few bidders, but the reserve hangs in the balance.
-donn