The Aprilia RS 250 is a proper sports bike. Combining high output (52 horses) with low weight (145kg), peaky power delivery (proper of old school race bikes) and a super fine frame, this is as close as you can get to MotoGP bike for a fraction (and a very tiny fraction indeed) of the cost!
Why should anybody want an old 2 stroke that has hardly any power below 9000 rpm ? Well, if you were born in the mid 70s (as me) and you've always been on a bike, you probably started with 2 strokers and I don't need to go any further…On the other hand, if you never rode a 2 stroker then you now need to hurry up and catch one on the market while they are still around. This bike will teach you how to use the throttle, gear box and lean angles in the smoothest way as that's the way you will make pace with such a tool. Once you'll get that right, you'll find yourself even faster on your bigger capacity 4 stroke machine (just be aware that you'll notice the extra weight as well…).
The model found here below is currently located in Northern Germany and is on sale on eBay.de. The current offer is just below 2000 Euro but expect this reach about double that by the closure of the auction in few days time.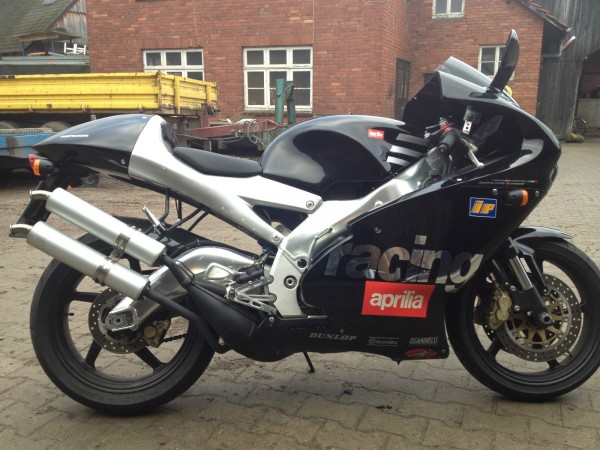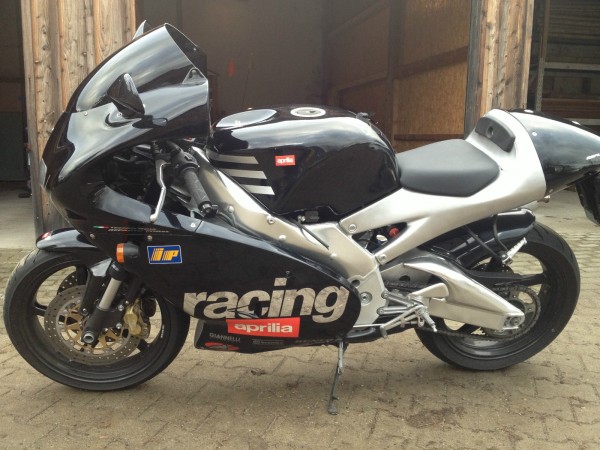 This bike is has only 6300 km on the clock and according to the seller it was previously owned by a pensioner who was overwhelmed by the bike (I can't comment on that but the bike looks pretty neat form here…).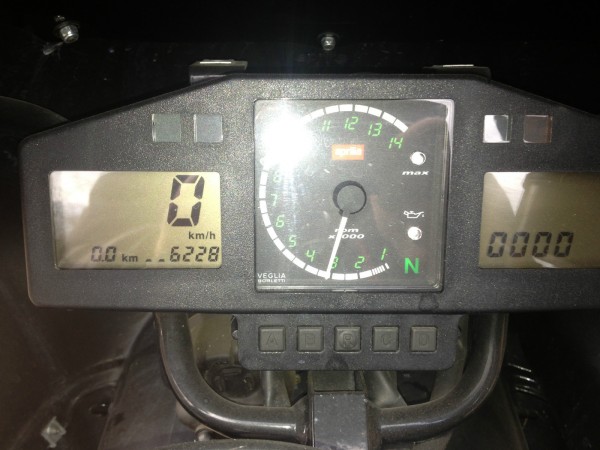 The bike was last serviced at 6000 km when the tyres where also newly fitted.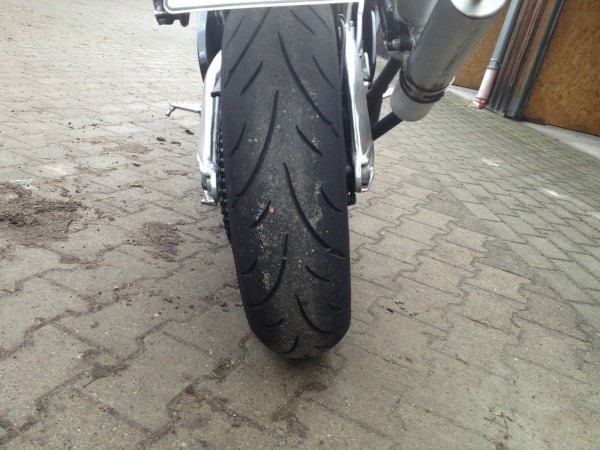 With all original parts in place including the not so sexy round indicators, I think this bike is a beauty.
Here's a video of another RS 250 on a track near Basel (Switzerland) where I've been a couple of times:
Enjoyed that sound ?
If so, get yourself involved by clicking on the link below:
Low mileage Aprilia RS 250 on eBay.de
Claudio