Warning!
This post is in our archives. Links in this post have been updated to point to similar bikes available to bid on eBay.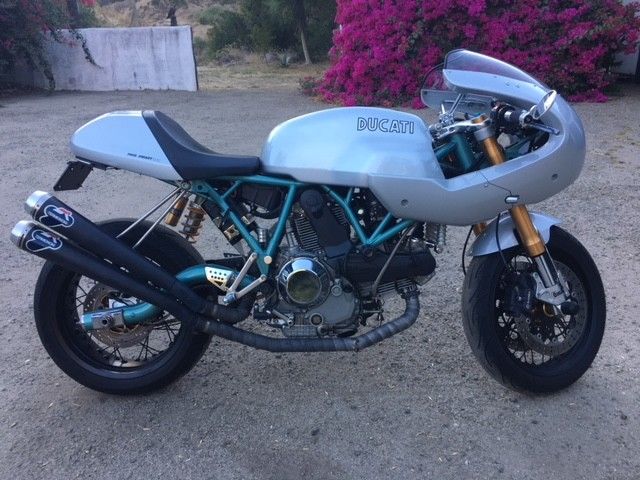 When Paul Smart rode a green-framed 750 to victory at Imola in 1972, Ducati history was made. No longer a bit player with smaller bikes, Ducati proved that they could compete on the world's stage. And since that 1972 victory, Ducati has hunted down championship after championship. They have also reached back into the land of nostalgia a few times and brought back neo-retro designs to evoke images of the older bikes, but wrought with newer technology. The early 2000s brought us the Sport Classic lineup, and few are as classic as the Paul Smart replica delivered in 2006.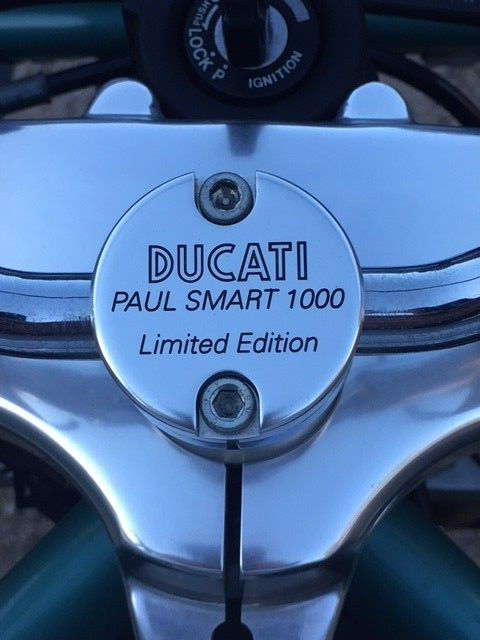 At the heart of this machine is the same tried and true desmodue 2-valve, air-cooled motor found throughout the Sport Classic lineup (as well as the air-cooled monsters and the SuperSport series). A many-generation evolution of the venerable Pantah "rubber band" power plant, the belt driven valves and simple air cooling are offset by new tech such as twin spark computer controlled ignition and fuel injection. With loads of torque and wonderful character, the 1,000cc L-twin has plenty of grunt and makes all the right noises. The rest of the bike is a revised classic interpretation of the original green frame, with traditional Ducati frame and fairing artistry. There are numerous unique design elements (check out that asymmetrical swing arm with a single shock), and the whole package is wrapped nicely in green and silver.
From the seller:
2006 Ducati Paul Smart

2nd owner. Bike had 400 miles on it when I bought it about 8 years ago.
Termignoni Exhaust with race ECU
Rizoma Grips
Rizoma Reservoirs
CRG Mirrors
CRG RC Levers
Alpina Tubeless Aluminum Wheels
Fleda Brake/Turn signals
JCPB Fork Guards
Supersprox
Pit Bull stand
Battery tender/charger
Also have a full Zard Stainless 2-2 exhaust (louder than the Termis)

I have all the factory signals, exhaust, mirrors, sprocket, chain etc that came on the bike, as well as a Zard 2-2 Stainless full exhaust. There is a blemish on the engine case (pictured), and small crack on the rubber of the right hand grip, which are the only noticeable flaws on the bike. $800 service from Pro-Italia couple hundred miles ago.

Just don't ride the bike enough, sold the MH900E a while back, for the same reason.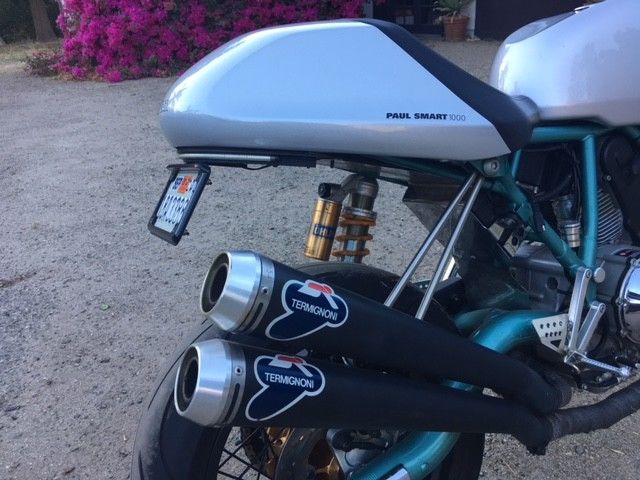 The Paul Smart replica machines (also known as the PS1000LE) were made in limited numbers – data seems to indicate 500 were sold in the US out of a global total of 2000 bikes. That not only makes this an exclusive piece of kit, it also means that the laws of supply and demand start coming into play. Green-framed 750s are so far out of reach of mere mortals that it is not even worthwhile to look. The PS1000LE commanded a premium over the standard Sport Classic when introduced, but speculation and collectors have driven these up considerably since then. This particular bike is not stock, but the seller claims to have most of the stock items. The recent service from a well-known Southern California Ducati shop is another bonus.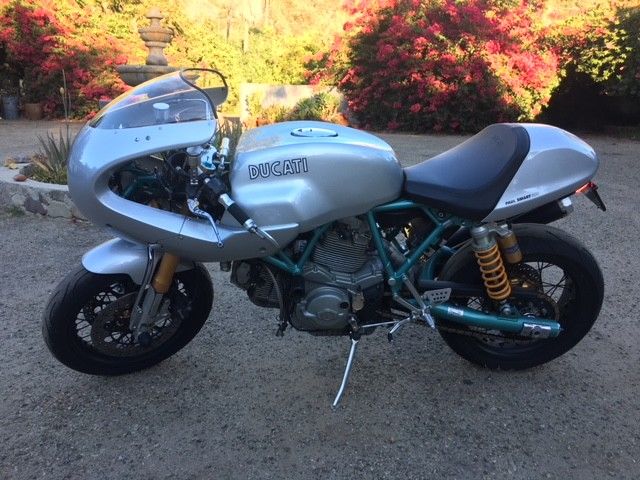 The seller is looking for big dollars here: potential buyers need to pony up $24,000 USD just to get this auction started. That is potentially in the range for a great example of this breed (we have seen asks as high as $30k), but may be a bit too stiff for an opening move. The market will tell us where this one goes, although as of yet there have been zero bids. Check it out here to see all of the details and watch the fun (if it starts). If you are in the market for a Smart, you could certainly do worse. Good Luck!!
MI