Without much sporting history or intention, and no exports to the western hemisphere, Kawasaki's Ninja KRR150 was last seen on RSBFS in 2011.  But the two-stroke single could still be a great lightweight racer, pit bike, or just a fun-around-town machine.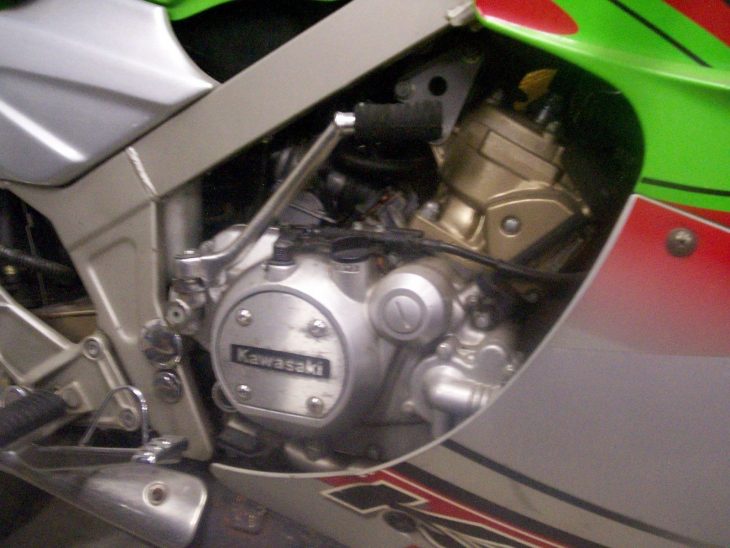 Kawasaki designed the KRR150 with the south Asian markets in mind, and the bottom line in the crosshairs.  The light steel perimeter frame and swingarm might not be advanced, but shares relevant geometries with the company's other offerings.  30hp are available toward the top of the 10,500 rpm rev range and the engine has oil injection.  Riding 17-inch wheels, the single brakes are at least decently sized and the front has four pistons.  The impossibly skinny fairing is more to funnel air to the radiator and support the windshield than protect the rider.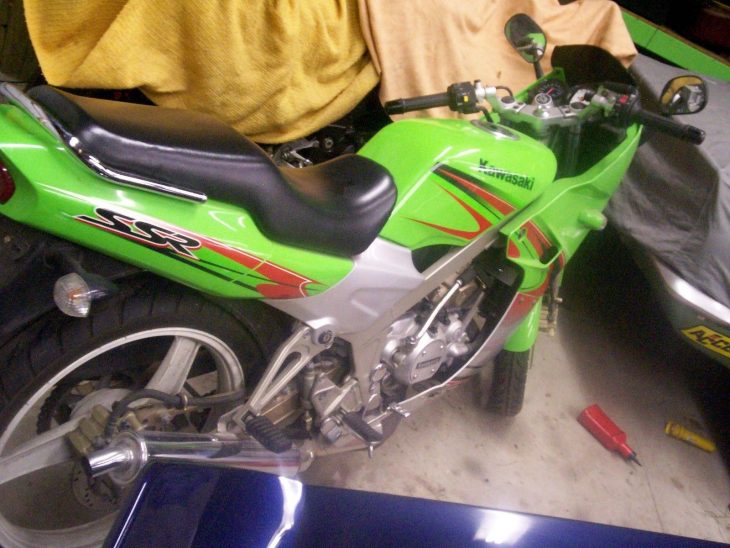 The owner bought this KRR new and appears to have taken good care of it, though the pictures are almost criminal.  There probably isn't huge money at stake, but an inspection might be a good idea since any parts will be coming from offshore.  Not seeing a license plate, title and registration issues will have to be explored.  The owner's comments from the eBay auction:
This is a 2003 Kawasaki 150cc two stroke sport bike. This bike is not sold in the U.S. It was only available in Asia. It was manufactured in Thailand. I bought it brand new in the Philippines in 2003 and shipped it to the U.S. in 2005. It has 8,883 km on the speedo. It is in very good to excellent condition. Runs very good but haven't started it this year. It has an expansion chamber, kick start and 17″ Enkai rims with 90/90-17 tires. Tires could use replacement due to age. Bike has a new chain and includes a new spare chain. Bike runs well and top speed is about 80 mph. If the bike sits long periods it is hard to start. It has always been this way since new. Maybe a 2 stroke expert could help with that. Bike has oil injection.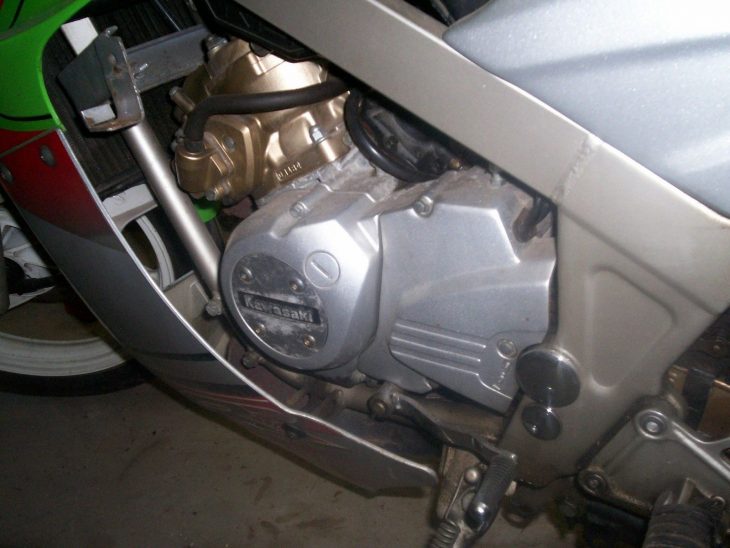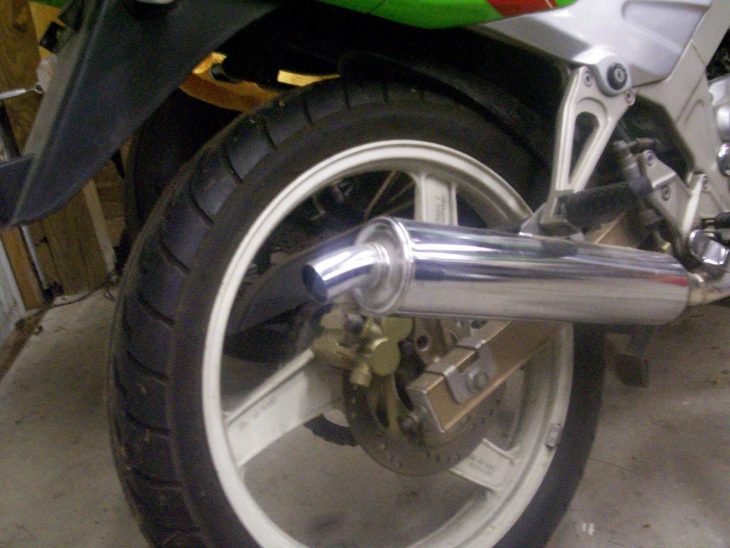 Kawasaki offered the KRR150 for quite a few years and improved the model later with their KIPS power valve, updated fairings and underslung bracing on the swingarm.  The model has a great fan base, though some website translating will be required, and parts appear to be readily available.  A fan of the brand or small-bore smokers might find this Kwak just the right project – light and simple, and can likely whip up on four-stroke 250's…
-donn