Originally available in Canada as one of those morsels of forbidden sport fruit taunting US riders from just over the border, this 1985 Yamaha RZ500 now resides in the US of A down Florida way and is looking for a new home. Sporting updated expansion chamber pipes, a steering damper and a few more stickers than your average display queen, this RZ looks to be largely uncut and in good shape for the approximately 18,600 miles shown on the all KM clocks. The big V4 RZ two-stroke is getting more and more rare as the years go by, so finding one to love and to hold can be a daunting task.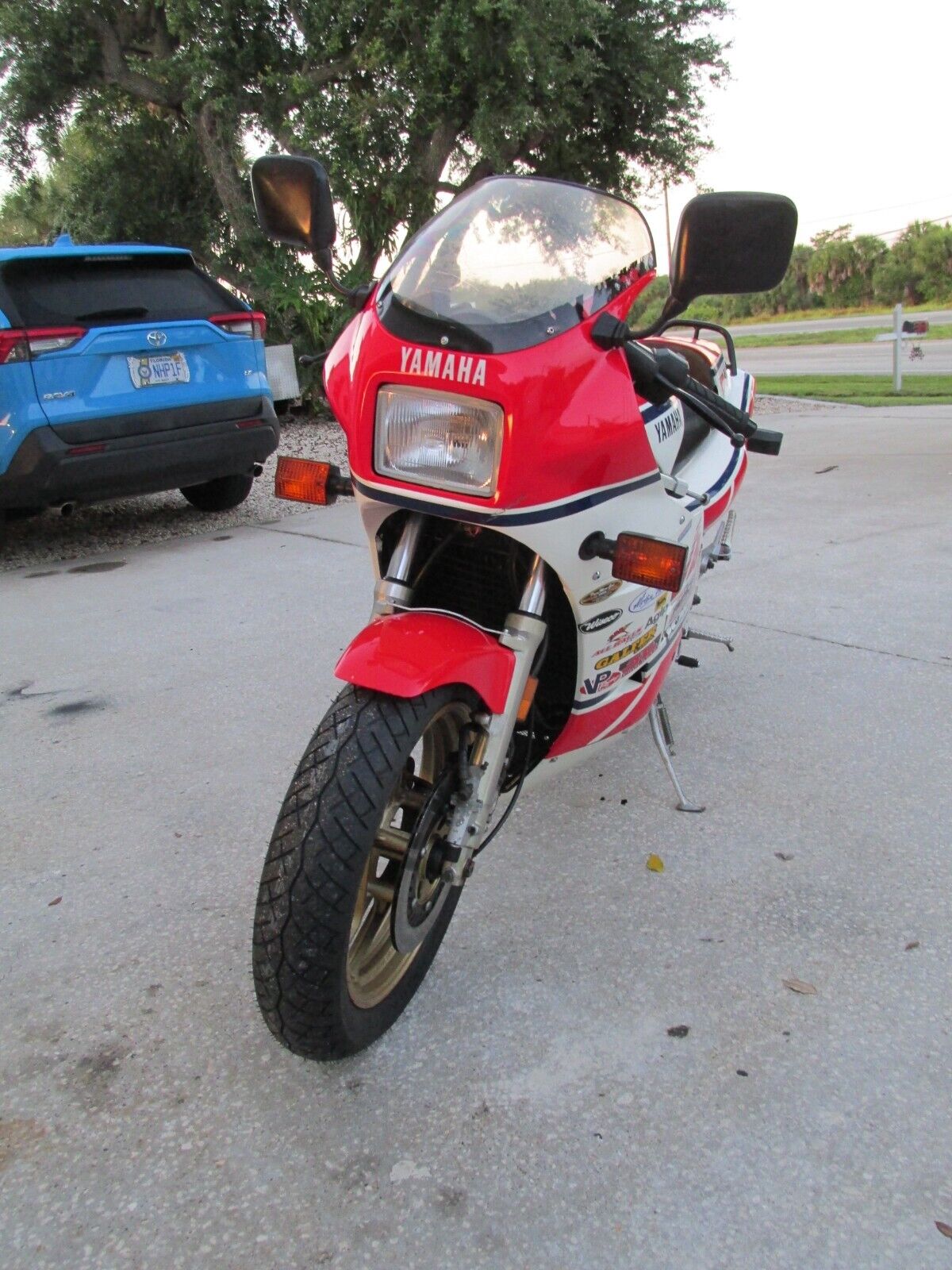 From the seller:
Rare Canada model rz500 ,not rz350 rzv500 rd500 , clear title in my name ready for transfer , runs rides shift as it should has performance pipes and air filters , see stock components in pictures , comes with support products see pictures also a new body in box that i got out of florida / not china . it does have new tires ,brakes and fully serviced ready to ride . I did not think i would ever sell this bike as it always was a dream bike but ordered a new dodge demon 170
The seller has posted a video of the bike showing its condition in a walkaround format. You can watch the video on YouTube HERE
From a pricing perspective the big RZ is an ever-appreciating asset. The market has yet to top out on these, and we have seen them hovering just under – as well as over – the $20k mark for some time. This particular example is being offered in a Buy It Now only format, with the price set at $25,150. The seller is open to offers, however, so there may be room to move if you are looking to move one of these smokers into your stable. You can check out all of the details here, and Good Luck!!