When the original GS1100 Katana hit the motorcycle show circuit ahead of it's launch, the world gaped. The Katana was like nothing the motorcycling community had ever seen. It was also tremendously popular on the showroom floor, and consumers flocked to Suzuki's flagship sport bike – advertised to be the fastest in the world in 1981. Keen to capitalize on the popularity, Suzuki utilized the Katana brand name and applied it to a number of very different motorcycles, including today's example of a 1982 GS 550 Katana. Looking nothing like it's bigger sibling, the 550 had much more in common with the previous years' GS model – but as Katana was the word of the day, many models within the Suzuki lineup were so branded.
While the competition was coming up with all new middleweight offerings in the 550cc category, Suzuki essentially restyled an existing model to make it look newer and more exciting than it really was. Thankfully, the reality was much better than the "lipstick on a pig" analogy might suggest. Because the GS 550 that preceded the Katana nameplate was actually a pretty solid motorcycle. The air cooled, two valve inline four cylinder engine produced 50+ ponies (specs vary from 50 to 54 hp), and while the steel backbone frame might not have been cutting edge in light of the perimeter frames and the aluminum cradles to come, it was reasonably rigid albeit somewhat heavy. With 450+ pounds (dry) of mass to push around, the 550 Katana did not have the punch of the bigger bike, but remains a loved and respected middleweight for the day. Those days were short, however, as the 1980s ignited a technology storm that brought all existing sport bikes to their knees.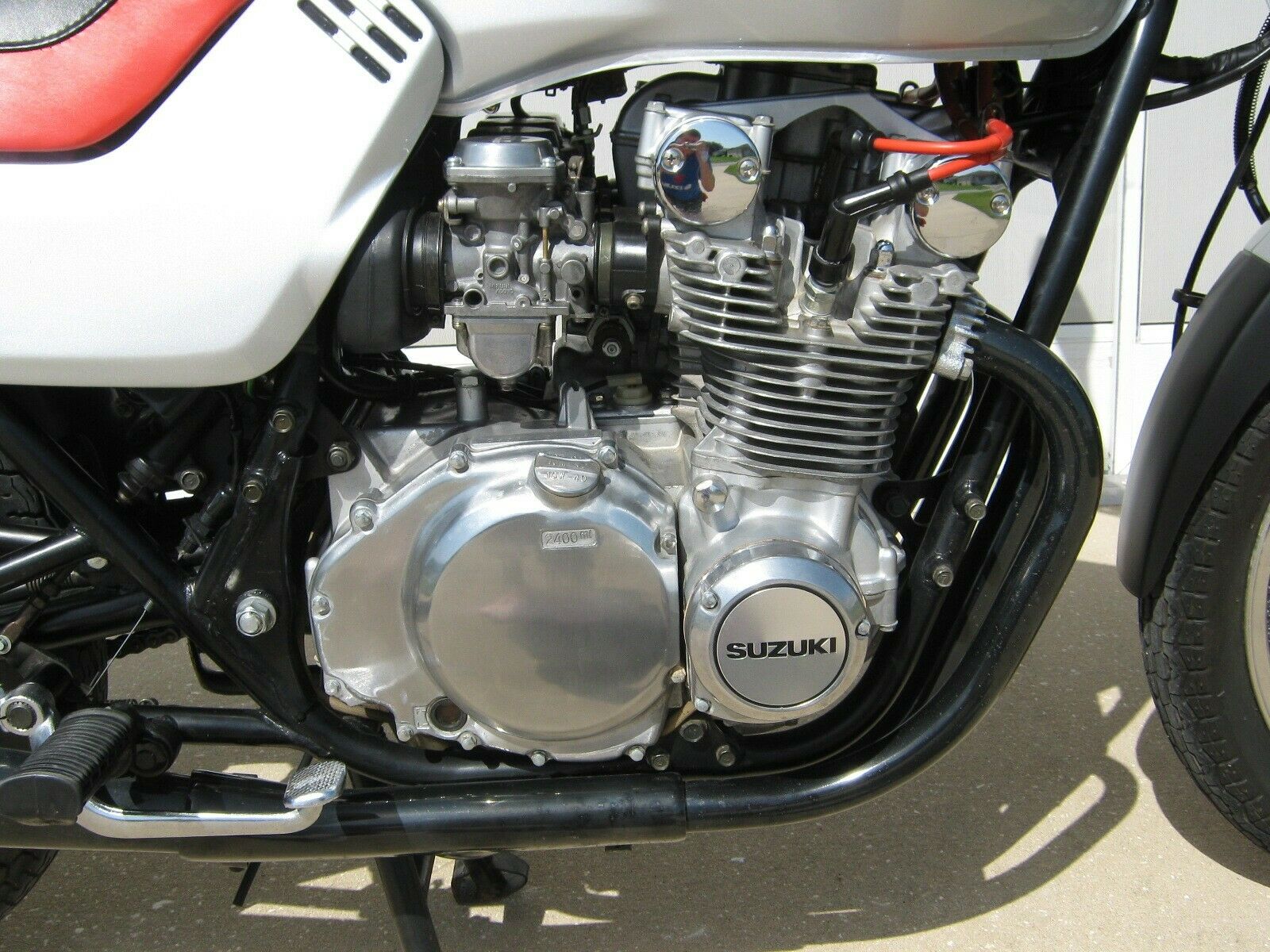 From the seller:
1982 Suzuki GS550 Katana with only 325 miles. (Mileage may increase slightly as owner frequently rides bike). Reported to have been donated to college where it sat mostly neglected for 30+ years. Current owner purchased bike with only 147 miles in 2019. Restoration consisted of replacing battery, cleaning and replacing all O-rings and fuel line nipples in carbs, changing brake fluid and engine oil, replacing petcock on fuel tank, replacing gas cap gasket, replacing front fork seals, replacing mirrors (not OEM), lubing chain & cables, and considerable cleaning of entire bike. Bike now runs like new and all systems perform perfectly. There are no known mechanical or electrical problems with bike.

Owner has added hard-to-find OEM fairing, a voltmeter & on/off switch, headlight on/off switch, headlight modulator, and rear wheel splash guard. The bike has not been modified / damaged in any way with the installation of these parts and all may be easily removed.

Fairing / cowling assy part no: 94400-34300-13L

The bike is an extremely nice survivor but it is not a show quality machine. There are a few cosmetic problems remaining ; the starter cover has lost some finish as has the left side engine cover. There may be some insignificant flaws elsewhere. In spite of these "warts" the bike always receives many favorable reviews from the general public.

Sale includes tool kit (mostly complete), owners manual, and related literature.

Clear Florida title in owner's name.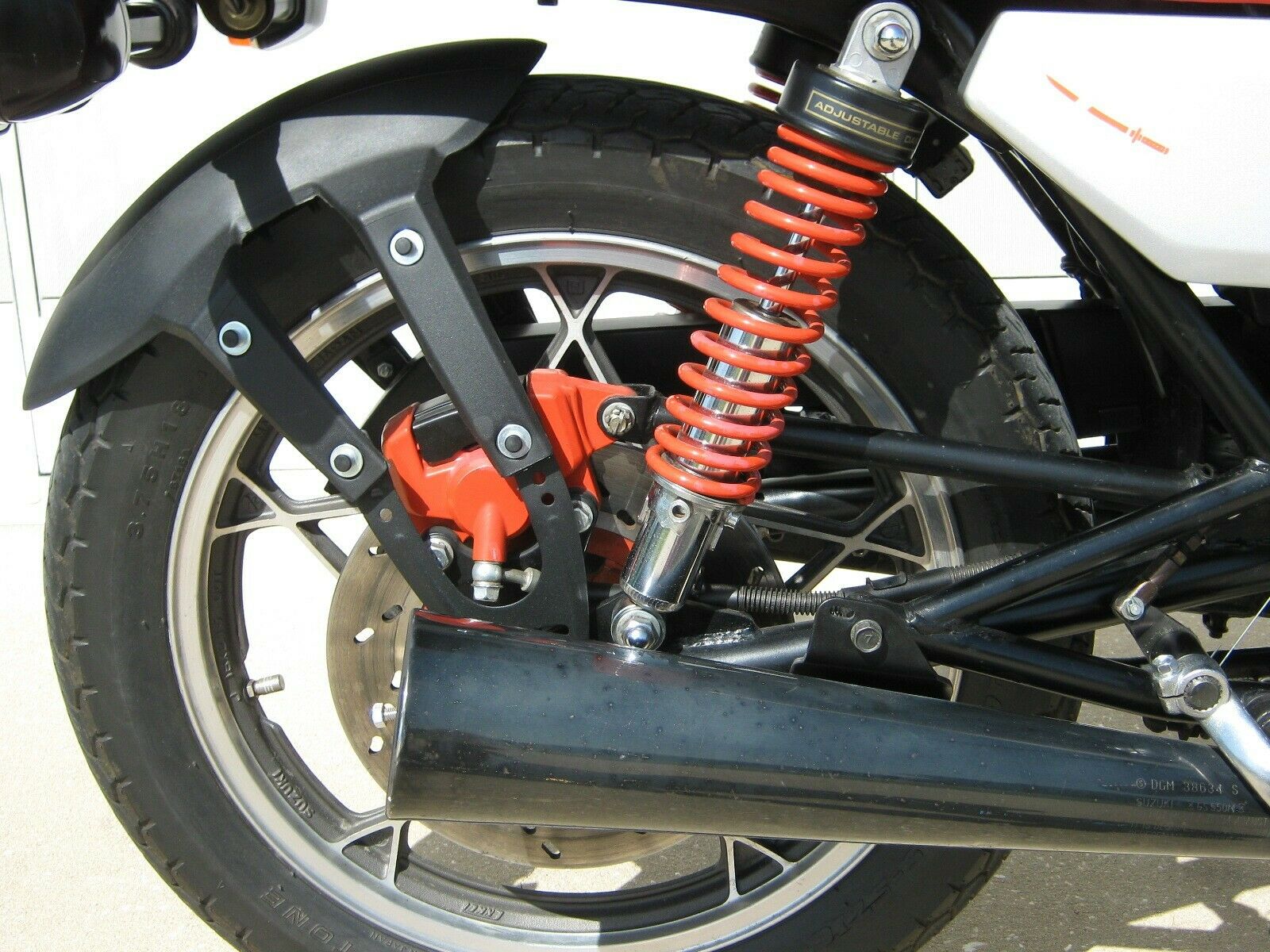 It seems unbelievable that a mid-displacement standard from 38 years ago could have so few miles, and look so good. The seller notes it is not perfect, but one could expect something this old to look a lot worse from just sitting around. The bodywork looks to be in great condition, and the addition of the bikini fairing and the extra mudguard just seem to enhance the age-old good looks of the bike. It looks like the seller has recommissioned the bike from sitting around, including a run-through of the fuel system (undoubtedly necessary if the bike had fuel in it during its dormant phase).
This bike is a real time period piece; it is a Katana in name, but not ever considered THE Katana. It was a sport bike, but never really THE sport bike of the period. But today it looks fantastic, and is exactly what you might want if you are looking for a rider that is a bit different, yet still as capable as a twin shock blast from the past might hope to be. Opening bid for this one is a mere $3,495, with zero takers thus far. The bike is located in Florida, and thus is in the continental US (for those unwilling/unable to travel outside of our borders). Check out all the details here, and revel in this future classic today. Good luck, and stay safe!!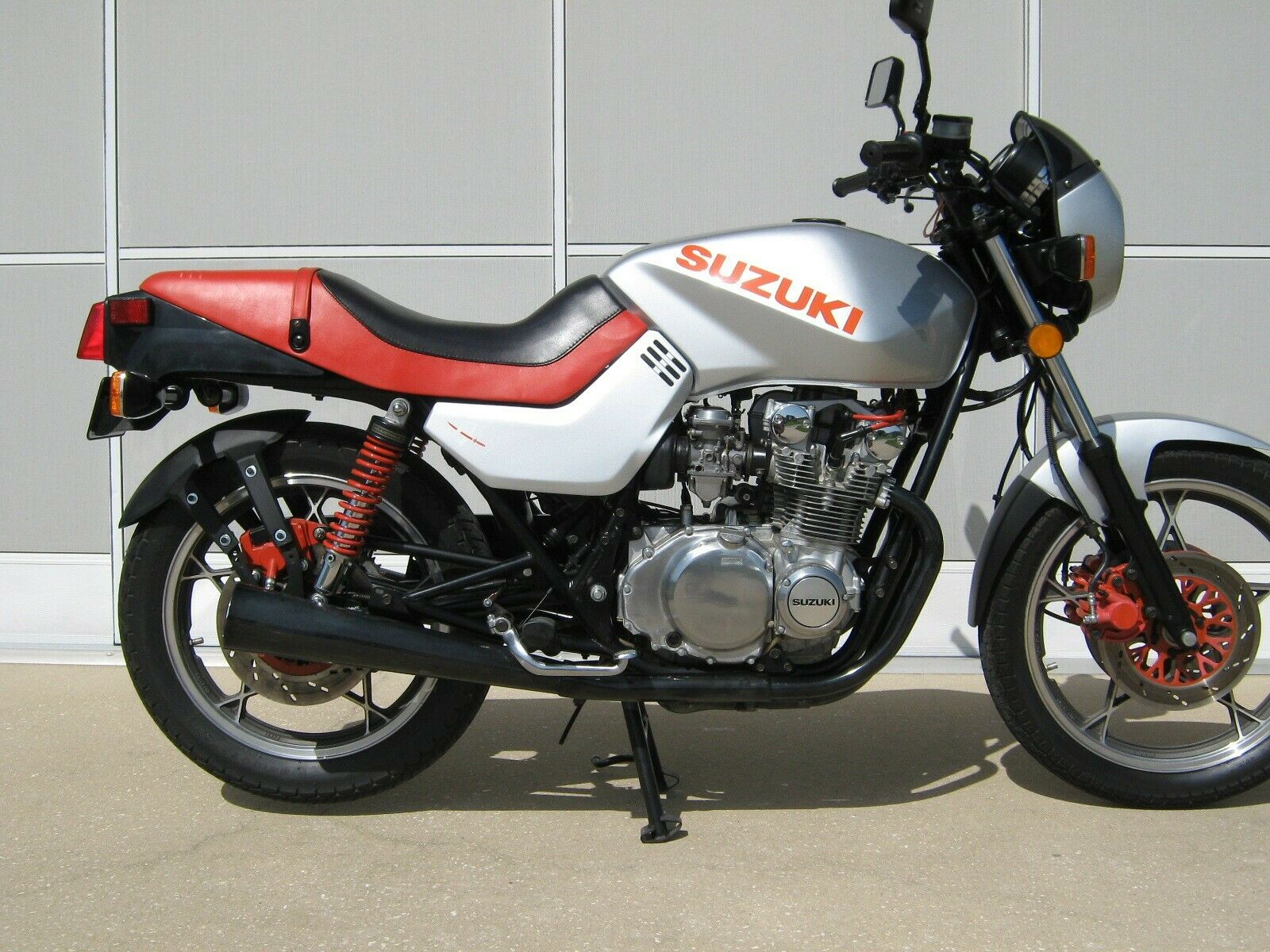 MI