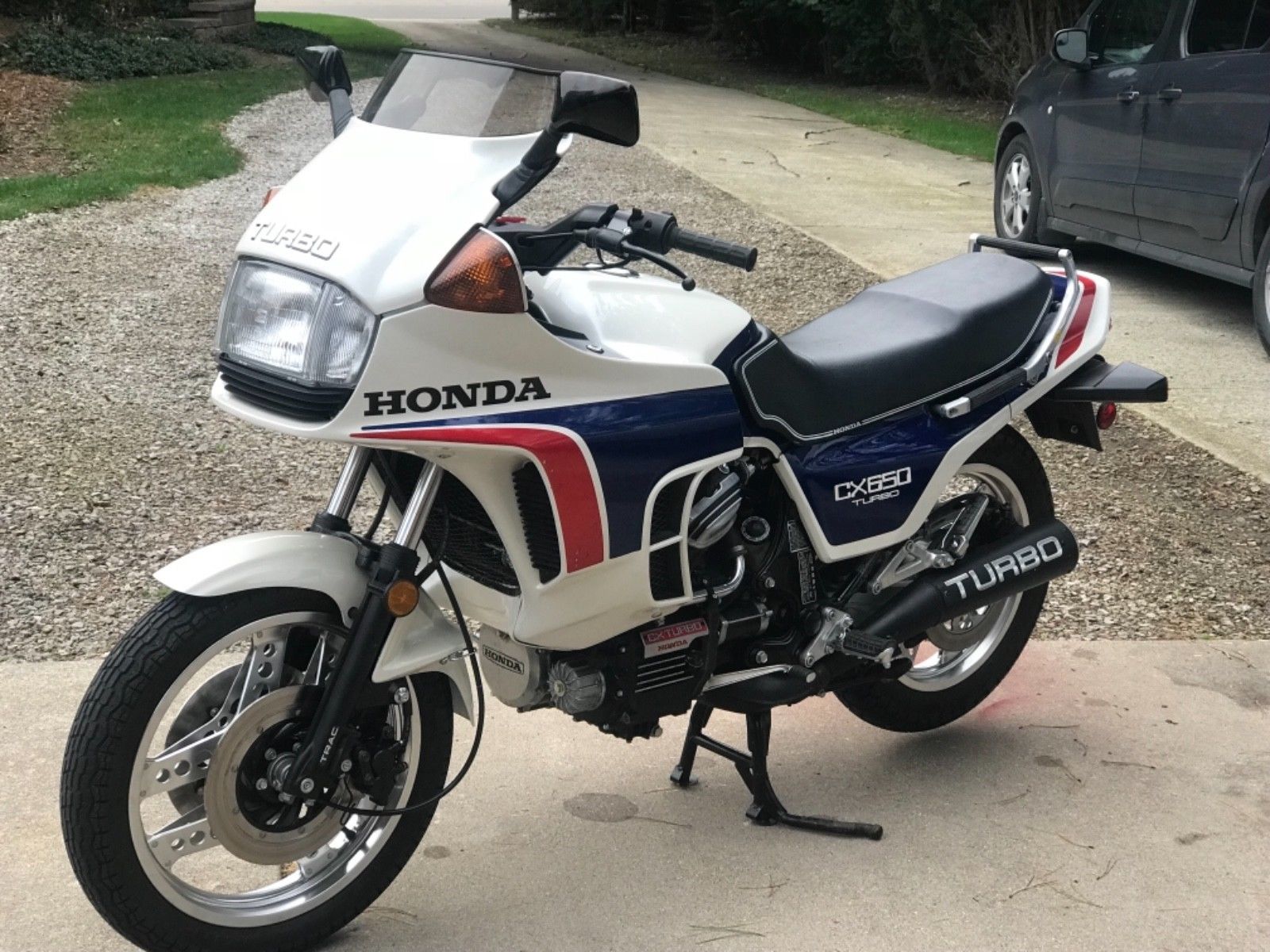 The 1980s represented a wild period for motorcycle manufacturers. Everyone was throwing technology at the performance problem, and all Big Four vendors went full speed down the Turbo road. Little did they know it would be a dead end street. But while it lasted, the glorious promise of liter-bike power in a mid-sized motorcycle ruled the day. The mighty technological giant know as Honda was both the first – and the last – reveler at the boosted party, and built what many consider the most complete factory Turbo bike offered. Enter today's rarity, the mighty 1983 Honda CX650 Turbo. Long since known as the roll-on king, the CX650T produced real-world, usable power in a whooshing rush that was unmatched by contemporaries. Offered for one scant year at a princely price, the 650 Turbo (just like the CX500 Turbo) failed to capture much wallet share of the riding public, and was discontinued. With it, the Turbo era was over.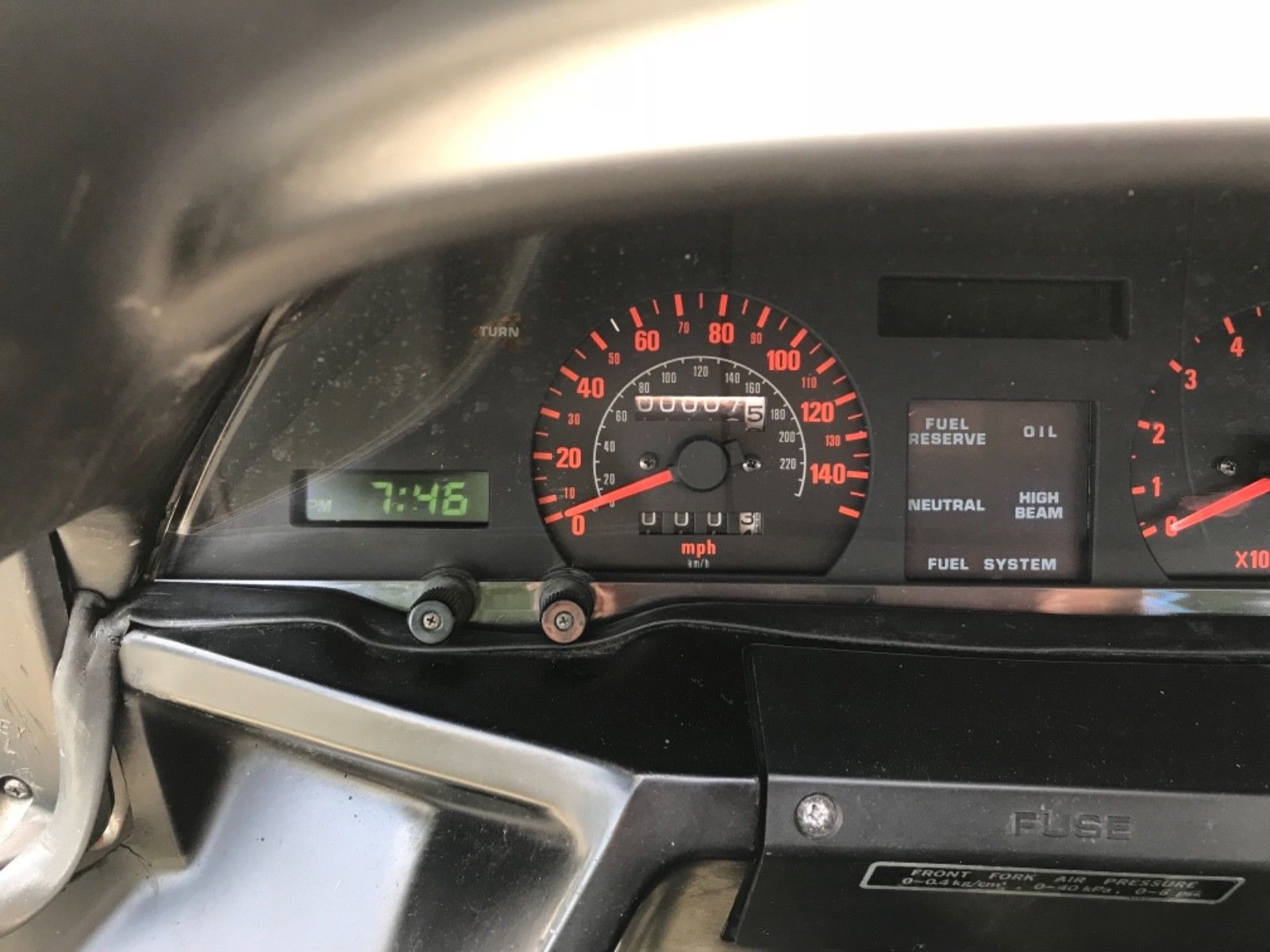 Externally the CX650T resembles a futuristic Silver Wing, and the apple didn't fall too far from that tree. Utilizing a slightly beefed up bottom end, the Turbo model makes due with many of the CX infrastructure elements – which should tell you how over built the CX lineup was in the first place. A single turbo blows through the four valve heads. Fueling is provided courtesy of computerized injection (hot and heavy stuff back then). Optimizing for torque rather than peak HP, the 650 is good for about 100 HP. But this is no drag racer. With shaft drive, air suspension, a heavy chassis, a beefy motor, nearly a of ton of electronics and the large fairing, the CX650 Turbo tips the scales significantly on the wrong side of 550 lbs. Honda wisely chose the "sport touring" theme with their Turbo bikes, partly due to necessity of packaging everything up.
From the seller:
17 mile cx650 turbo tiltle is in my name. This bike will need serviced..it does run and drive .i tested it and put 10 miles on it my self Oem stock tools ,air gauge ,owners manual,stock Oem tires with nubs
Front rear,only thing on this bike not Oem it the glove box cover,other then that .this bike is as it was sold new.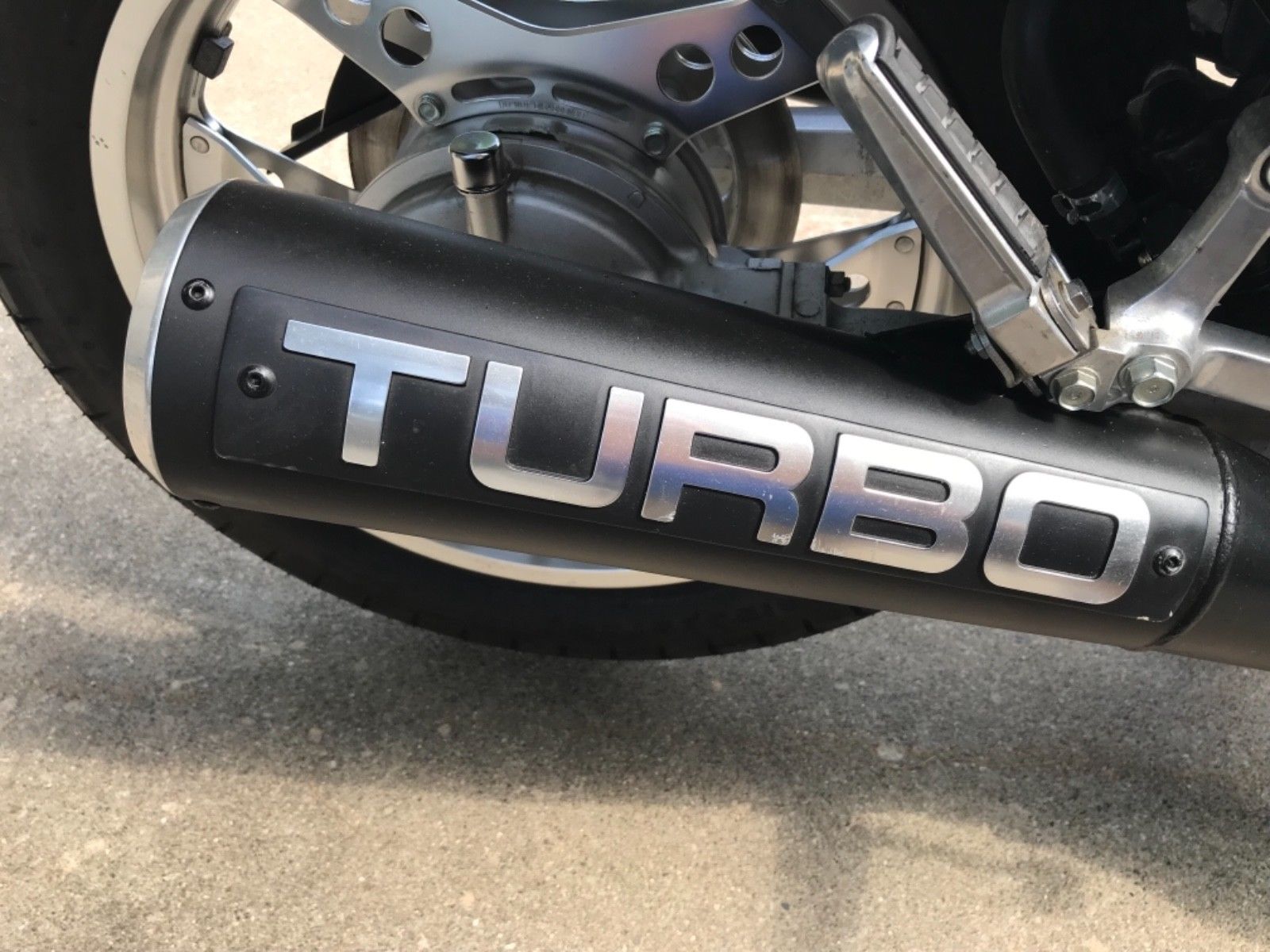 Turbo bikes are rare. With only 1,700 and change of the 650s ever made (and a reported mere 1,000 or 1,200 imported to the US), these beasts are not common. This particular bike sports only 17 miles… total! Low mile Turbo bikes are more the norm than the exception, but this is an extreme example. The only specimens that have fewer miles are those machines donated by Honda to technical schools for training and learning (those were never intended to be titled or ridden). But miles are not to be feared on a CX650 Turbo. These are robust motorcycles with few real issues. The key gremlins on the bike are electrical related. Stators are no longer available and the cause of many a charging system's demise. Removable connectors under the seat can get corroded, run hot under load and can burn out. Other than those items, regular use will keep items such as the turbo waste gate operational and happy.
Turbo bikes have always been expensive relative to their same brand, non-boosted counterparts. That is part of the reason why they are rare; they simply were too expensive for the level of performance offered. And while they have been slow to appreciate (financial turbo lag?) they have been slowly climbing in price. Top condition, low mileage bikes are on the sharp end of the field – as is to be expected with any collectible. The seller is looking for an opening ask of $8,900, which thus far has scared away bidders. Nearly nine grand is a big ask for a CX650 Turbo in today's market, especially as this is the opening ask of an auction. These are wonderful and unique bikes that deserve a good look if you are searching for a rider/collector machine. This one is priced a little high when compared to others we have seen, but is certainly not in absurd territory. Check it out here, and then jump back to the comments and share your Turbo stories. Turbos need love too! Good Luck.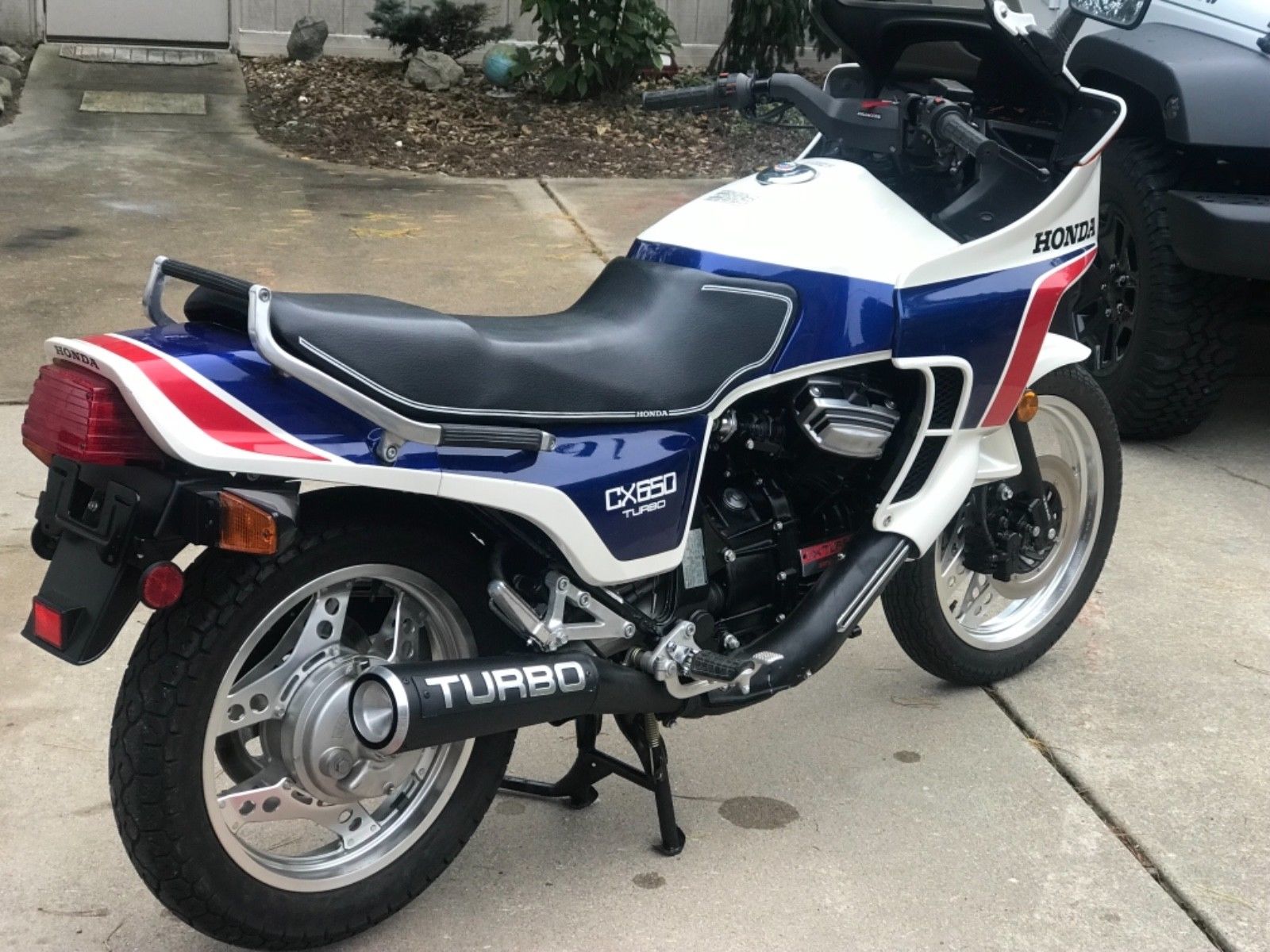 MI