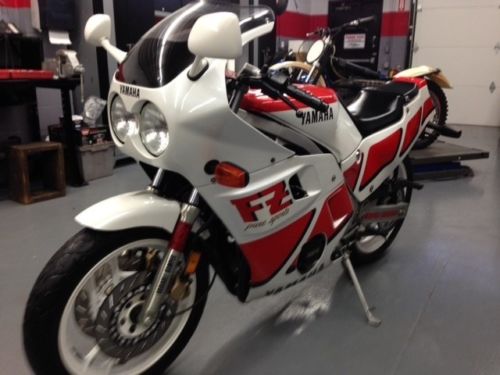 The Yamaha FZ600 broke cover in 1986, right as the fully-faired sportbike wave seriously started to swell, and helped start the careers of myriad young racers and hobbyists. When it debuted, it was aimed squarely at the Honda CBR600F and the Kawasaki Ninja 600 and gave its competitors some serious worries at the racetrack.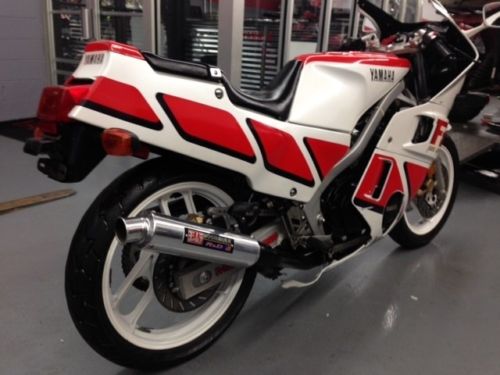 By 1988, though, the FZ600 had been replaced with the faster, more aggressive and more advanced FZR600, which took the brand to a new level of success and status. That left the FZ as an inexpensive, easily modified and user-friendly entry-level street bike and club racer. As such, they're rare in nice, unmolested condition.
This 1987 Yamaha FZ600 is the exception to that rule, with just a couple cracks on the right side fairing to show for its 30 years. The seller says it has not been raced, which is a good sign, and the only real deviation from stock is a period-correct Yoshimura exhaust.
From the eBay listing:
RARE 1987 YAMAHA FZR600. 4 CYLINDER – 4 STROKE. UNMOLESTED NEVER RACED — ORIGINAL. 6 SPEED YOSHIMURA EXHAUST. GAS TANK , FRONT FAIRING , SEAT , REAR COWL , AND LEFT HAND FAIRING IN GOOD SHAPE. DAMAGE ON MID AND LOWER RIGHT HAND COWLING. BUT FIXABLE. TWO SMALL CRACKS ON WINDSHIELD THIS CYCLE RUNS AND SHIFTS GREAT.
The ad doesn't mention maintenance or recent repairs, so it's a good bet that the bike could use a good once-over, even with only 10,000 miles on the dial. The FZ600s likely will never command huge money, but they are fun, fast, simple and relatively easy to get parts for.
With a little fairing work, this one would make a nice addition to a vintage sportbike collection.