Here is a recent restoration of a venerable classic, the Ducati 900 SS Darmah.  Apparently reaching internationally for parts and services, Italian Iron Classics of Tucson presents a new-looking and prize winning 1981 machine.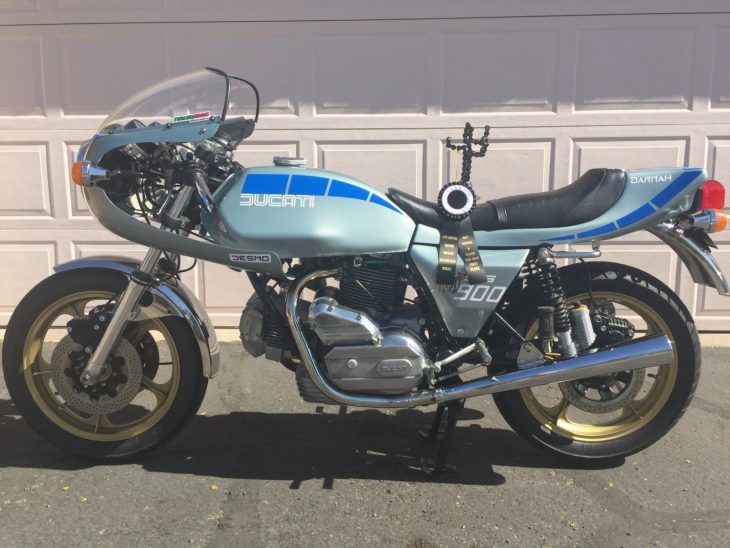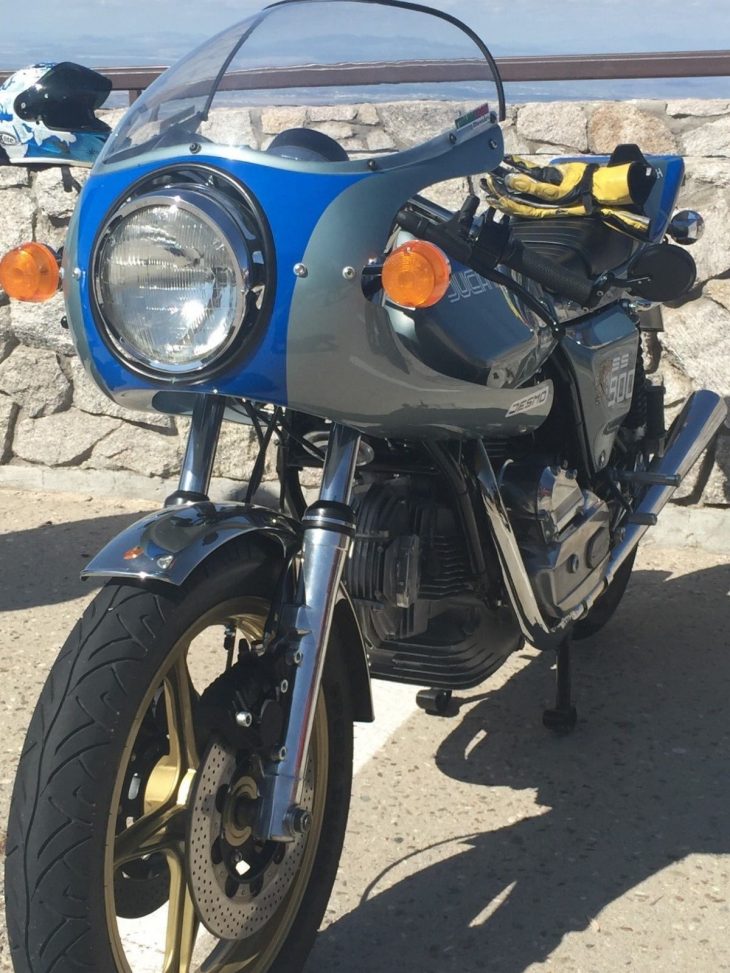 Originally designed in the early 1970's, the bevel-drive desmo twin went through steady refinement toward the 864cc mill with 65 hp.  Electronic ignition and electric start made the engine more tractable and of course user-friendly, and standardizing to a left-side shifter was a requirement.  The SSD boasted Marzocchi suspension front and rear, 5-speed transmission and three 280mm disk brakes.  The lightweight Paul Smart-ish fairing is more rounded than the integrated tank/sidepanel/seat combo, but they look great together.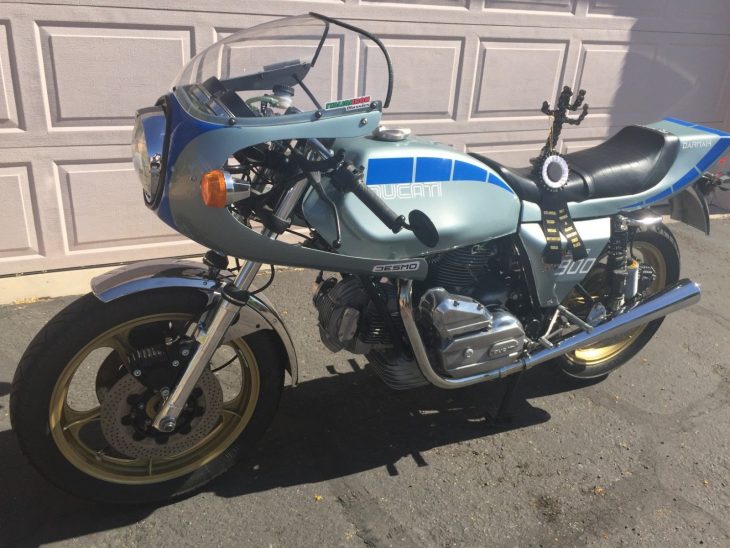 Italian Iron Classics gives a long description of the build, but is puzzlingly chintzy with the photos.  At this price point, additional photos and an inspection make sense.  Rare among restorations, it has a rare newly rebuilt engine and re-done everything.  Just break-in miles, and here's just one stanza of the eBay auction:
Jan and Toine Biggelaar, as well as their team of experts, are very talented racers and tuners in their own right. Their expertise is obvious with the care and attention to detail that they put into this engine build number DM860*900527. The crank was magna-fluxed and balanced with the new lightened Super Sport rods. Toine used Hastings piston rings on Borgo Super Sport pistons. All bearings, to include the main engine bearings, are new and not the cheap items that can be found on the internet. Viton seals on valve guides that are hardened to use with modern fuels were also installed. All transmission gears that needed replacing were replaced with NOS items. Additionally, the bevel gears in the bottom end of the engine were tested and replaced as well as a new clutch and internals. One of the values of this particular offering is that this Ducati bevel drive has a completely refreshed engine.
Superseded by the belt-driven cam Pantah, the bevel SuperSport was a little too long and heavy for a race career, but the torquey motor made for a special road machine.  The usually black accent color around the headlight is the same blue as the stripes on the tank and seat console, a great detail.  Bidding is active and still looking for the reserve, but I'd bet this special restoration will eventually cover…
-donn