Warning!
This post is in our archives. Links in this post have been updated to point to similar bikes available to bid on eBay.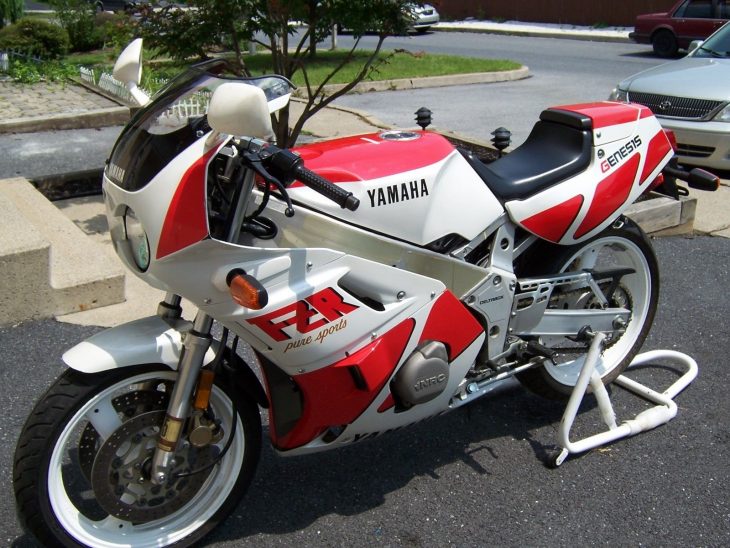 In the feast-or-famine world of eBay, we seem to be experiencing a bit of a glut from the Fizzer 400 quarter. We don't always see a ready supply of these bikes, but in the first part of 2017 we have witnessed a steady stream. That is the good news. A RSBFS fan favorite, there is much to recommend when it comes to this little 400cc machine. While HP is not impressive, this in-line four will rev to the moon, and with an aluminum delta-box twin-spar frame, adjustable suspension and a tidy riding position, cornering speeds usually surpass those of the bigger (heavier) bikes. What's not to love? Well, therein lies the bad news: prices are rising on these underrated sport bikes. If you have one now, hang on to it. If you are in the market for one, tread carefully (and prepare to spend some cash). Or wait to see if the bubble bursts.
This FZR400 is claimed to be an original one-owner bike with fewer than 3,000 miles on it. The pics show a clean bike with no discernible rash. There seems to be a slight mark on the upper left corner of the fairin, but is easily forgiven on a bike of this age. Even the tops of the trees are free from the swinging key syndrome. The bodywork appears to be intact, and overall the bike is very clean and presents well. Given the difficulty of finding parts for these models, we recommend to purchase the best example you can find; the more complete the better. This looks like a complete bike, with some spares. Did I mention it is clean?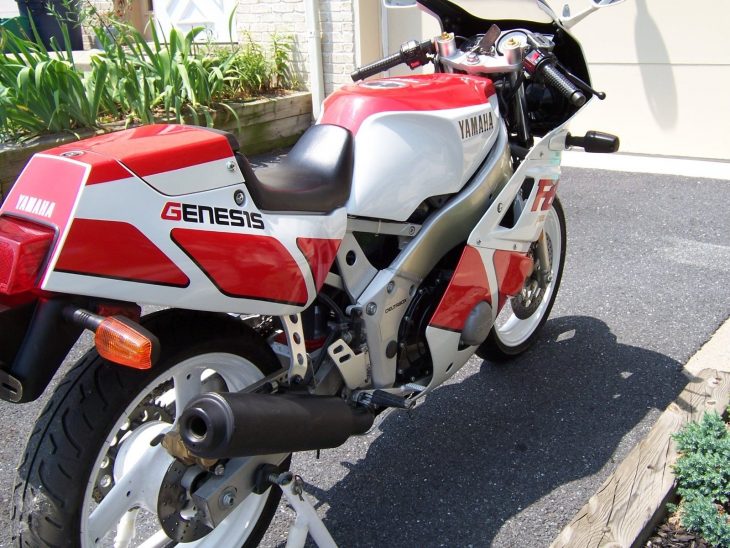 From the seller:
Up for your consideration is an original 1988 FZR400 Motorcycle with 2,609 original miles. Motorcycle has had one owner and stored in the garage since new. The auction includes owners and service manuals, spare keys and period performance parts that were never installed. The bike needs carb work to idle well.
I often wonder about additional performance parts included with the sale of a stock motorcycle. I wonder about exceptionally low miles in a cable-driven odometer world. The devil's advocate in me also wonders about the idle issues; is this simply a case of sitting unused too long, or is there something else lurking behind the scenes. Why are the tank cover mount grommets and screws missing/broken (or appear to be) – oversight or other? To be precise, this bike is not completely stock – the NRC case covers are clear aftermarket items. Again, the devil on my shoulder prods at me; is this preventative maintenance or evidence of a previous boo boo? There is nothing nefarious going on that I can tell from the advert, but if I had any Spidey sense it might be tingling, prompting me to either ask more questions or check the bike out in person.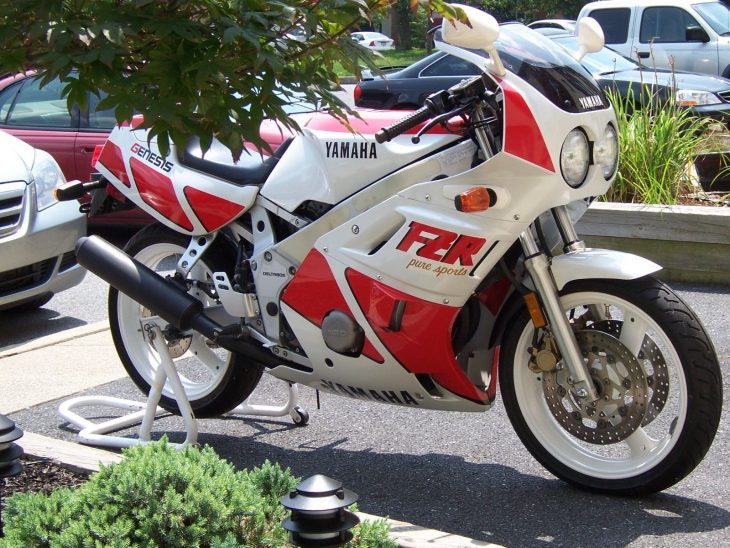 Of course the devil that is poking at me sprang up from the asking price: $7,500. That would be a serious high-water mark for one of these models, and at that price I would expect perfection. We typically see FZR400s as $3,500 – $5,000 bikes, with exceptional examples fetching a bit more. You can't blame a seller for trying to get top dollar, and you can be sure I will be watching this one carefully, as it could be a price barometer for the type. If nothing else, we continue to see good examples of the FZR400 in the market – and that is something that should make all of us very happy. Check it out here and let us know what you think.
MI