Special Edition SportClassic's from 2007 are often seen with low miles, but hardly ever as delivered with 100 percent stock equipment.  Number 3 of 100 has been carefully preserved and readied for its next display assignment.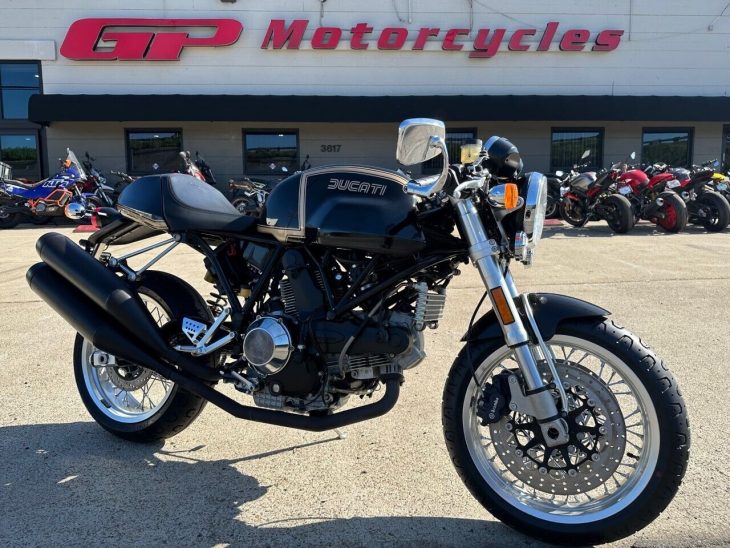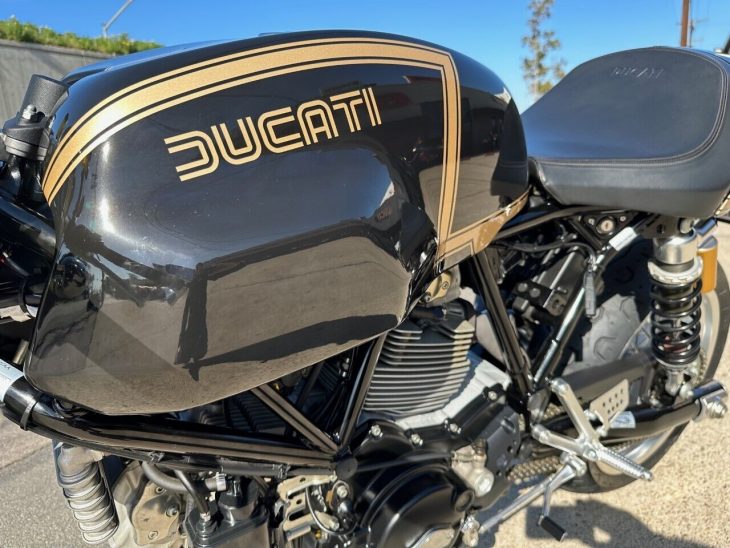 Though the introductory year was 2006, sales managers came up with North America-only SE to emphasize the lineage from early desmo-valved Ducs like the – 900 SD Darmah – which came in a similar livery.  The now-classic dual spark engine had several significant improvements over previous air coolers, with excellent power and torque numbers for a two-valve engine.  The Terblanche design had a cafe racer's vibe with long tank, low-ish bars, spoked alloy wheels, and the SE was a monoposto.  Suspension and brakes weren't retro but quality components from Marzocchi, Sachs, and Brembo.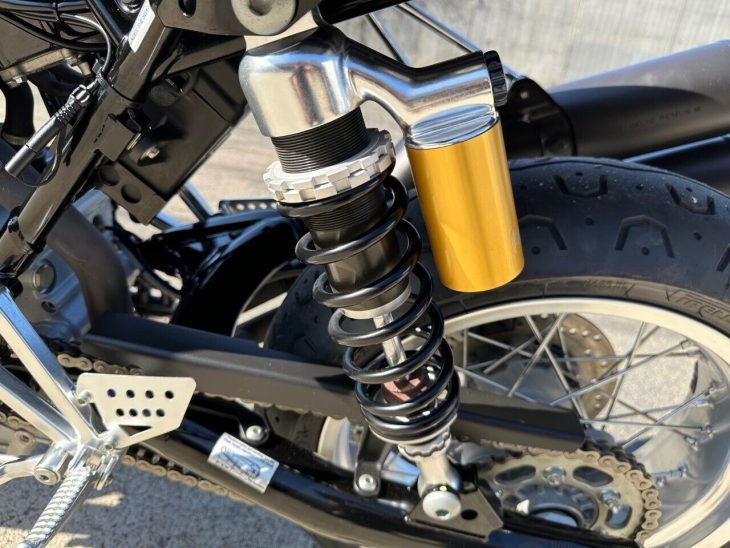 Presented by a San Diego dealer, this SportClassic looks to have rolled right out of the way-back machine, virtually flawless fit and finishes.  Cam belts, fluids and tires have been re-newed in preparation, with original tires retained in case the next stop is a museum.  Notes from the eBay auction –
#003/100 with only 8 miles

This extremely rare Limited Edition (100 bikes) was only available for the US. The Sport SE is one of the rarest machines produced by Ducati in recent memory.  It is inspired from the 1978 900SS Darmah. This machine is a single seat version, and has a special black paint scheme with gold detailing, sure to fit the taste of the more nostalgic among Ducati fans.  

Air-cooled, fuel-injected, 992cc, 90-degree V-Twin desmodromic powerhouse, mated to a six-speed manual transmission with a chain final drive, and can produce a claimed 92 horsepower and 67 pound-feet torque.

GP Motorcycles has acquired this totally original (stock) bike from the original owner.   Only 8 miles. Comes with original manuals, 2 black keys and a red key.  Although this the unicorn pinnacle model for a sport classic collector, GP Motorcycles service department has changed the fuel, replaced the tires and the timing belts and confirmed the bike runs and is ready to ride in case the purchaser wishes to ride the bike. Original belts and tires have been kept and will go with bike (date codes).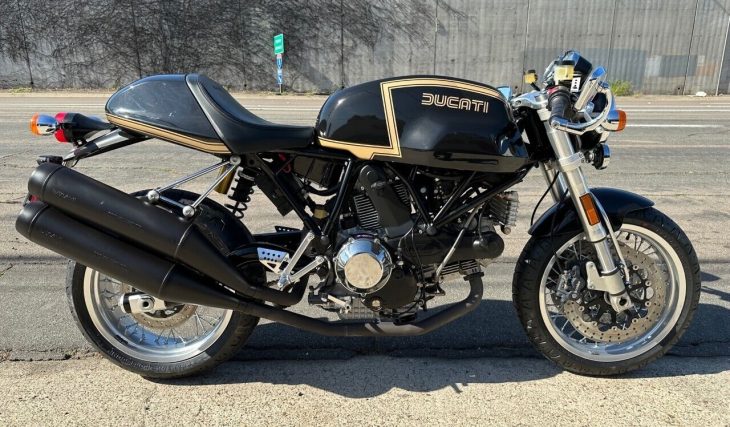 Shop eBay for Ducati SportClassic 1000 parts and accessories !
SportClassics were a unique moment for Ducati, and foresaw a flurry of retro specials from almost every manufacturer.  With just a hundred built, the 2007 SE is one of the rarest and the black and gold quite nostalgic.  Bidding is active with a few days to go, but hasn't met the reserve.  Not sure this SportClassic will get a chance to wear out its new tires, but will make the next owner very happy either way.
-donn