Bimota was fighting its way back from the V-Due debacle and brought forward the SB8R, based on Suzuki's 996cc V-twin.  This example appears to have components from an SB8R Special, sporting all carbon bodywork and so even lighter.  It hails from an area more known for NASCAR but should be at home on any back road.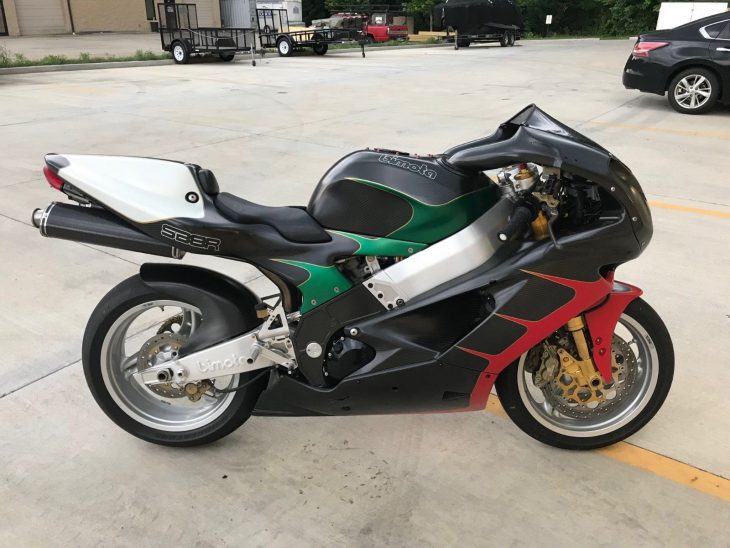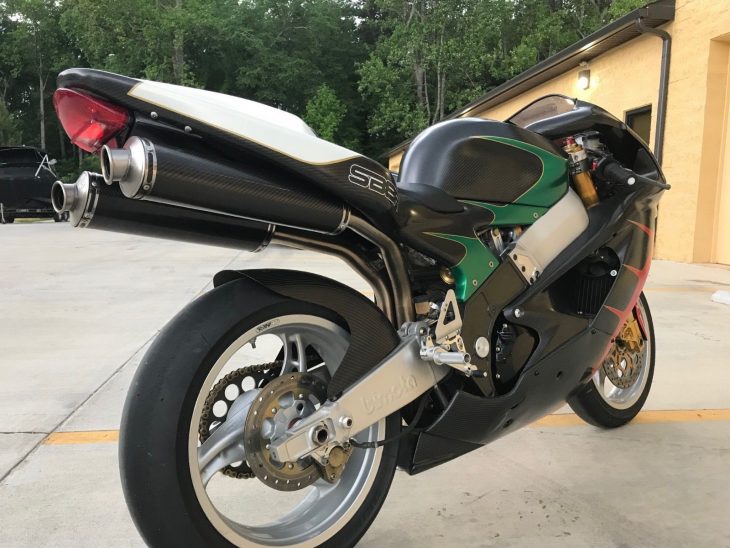 The WSBK Series was in Bimota's plans when their designers looked into the SB8R, and though that wasn't to be, the design is a smashing collaboration between the boutique frame and mass-market powertrain manufacturers.  The aluminum perimeter frame has carbon connectors and 137 hp on tap from the Suzuki engine.  Bimota's engineers tweaked the fuel injection with 59mm Marelli throttle bodies and underseat exhaust, resulting in a more SBK experience, as does the adjustable Paioli suspension.  Carbon fairing and carbon seat subframe lead to a ride 45 or so pounds lighter than the TL1000.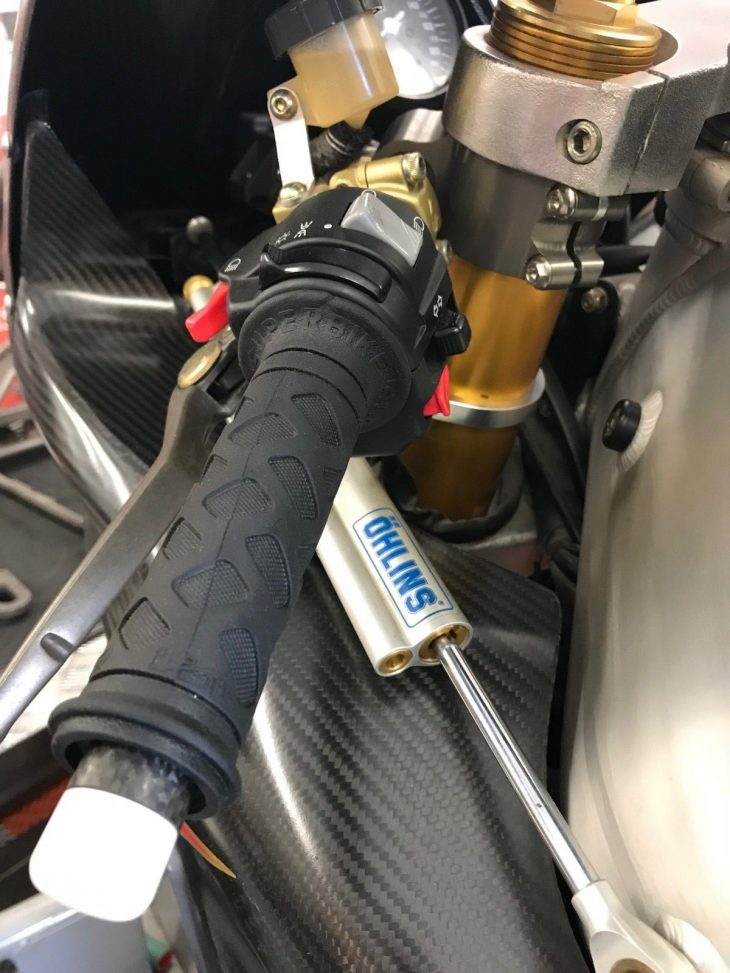 The owner hints that this is a race bike on its way back to road duty, and though there are no mirrors or signals, it looks way too nice to have ever actually done a race season.  Maybe a premium track day machine.  From the eBay auction:
Spectacular all carbon fiber bodywork steals the show at motorcycle gatherings.  The awesome intake sound through the huge snorkels is hard to describe and really enjoyable.

Starts, runs, rides perfectly.  Fantastic canyon or track day motorcycle.

Great ride due to its light weight (395 lbs dry),  fully dialed suspension, torquey TLR engine (though with Bimota's own EFI and throttle bodies), and awesome Arrow race exhaust note. Engine and transmission gone through with everything returned to stock configuration.

All new fluids and ready to go except needs new street tires -- pick per your preference. Carbon fiber clip on handle bars, special race rear set foot controls, Arrow carbon fiber racing mufflers. All the trick stuff that Bimota did on this design such as the self supporting carbon fiber subframe/tail, hybrid aluminum-carbon fiber main frame, mean intake snorkels, rear shock placement (forward for mass centralization)...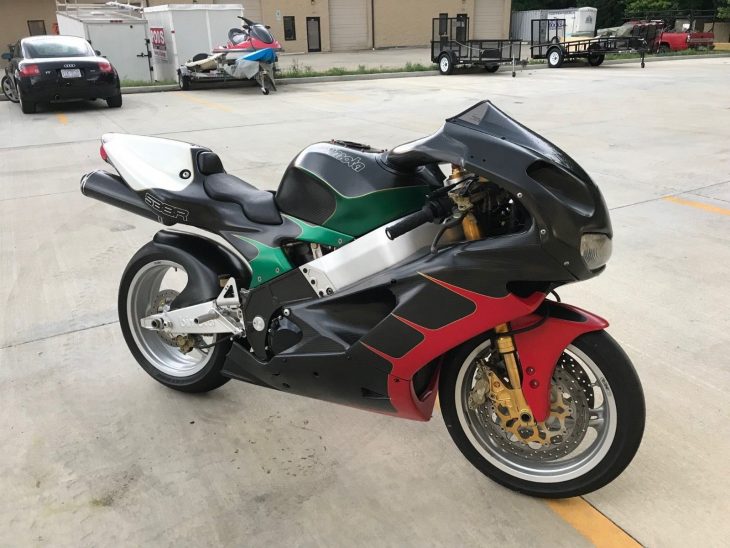 Even Laverda patron Francesco Tognon couldn't turn the tide at Bimota, after their WSBK sponsor bailed early in the season.  Revitalized in the early 2000's, the company has a new race team and a line of bespoke machines.  Very special but not in the giant killer way of the race-derived SB8R generation.  This auction has seven days to run and appears to have had a starting bid but no reserve.  Something to keep an eye on...
-donn