MVs are known for many wonderful things. They make fabulous noises, handle on rails, have astounding power almost everywhere, there is more than enough lore around the brand, and they're sexy as hell and exclusive to top it off. But in true Italian fashion, they are not generally known for being the world's most reliable machines. Maintenance is paramount, and neglect is a deadly sin with these bikes.
Clearly, the owner of this 2005 MV Agusta F4 1000 took those lessons to heart, and has racked up nearly 17,000 miles during his ownership. Even well-sorted and road-ready machines are generally lower mileage than this. Still, there's a good list of new parts and flushed fluids, so there's no real reason this thing won't be ready for another 17k under its next owner.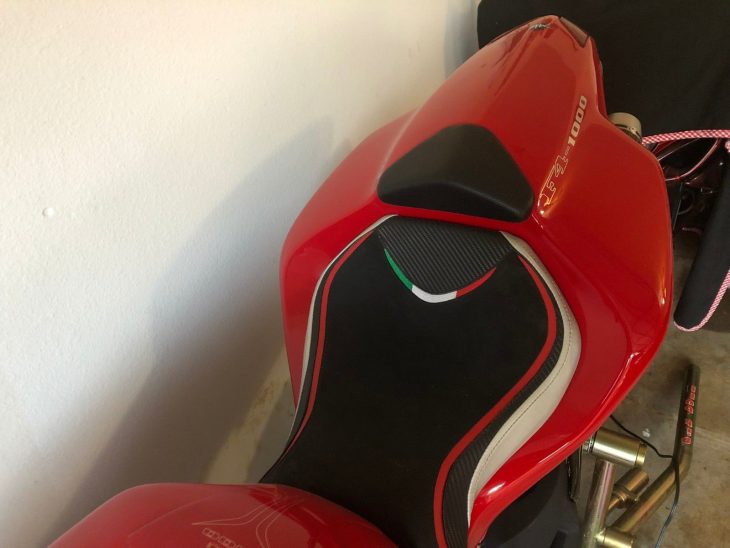 From the eBay listing:
very nice clean bike near perfect condition with 16,997 miles bike is priced already a grand below book value second owner recently changed all fluids, air filter,front tire nearly new back one still good melotti led rear turn signals has aftermarket exhaust and will also come with the stock pipes,have red rear tire hugger thats not installed will be included, bike stand shown in pic included
At the $6,250 asking price, this thing is worth getting hold of sight-unseen, though we certainly would give it a good once over after it's dropped off.