Max Biaggi brought Aprilia to the top of the world superbike show in 2010, and the factory commemorated the achievement with a limited edition for 2011.  Today's RSV4 has all the bells and whistles, low miles, and plenty of farkles.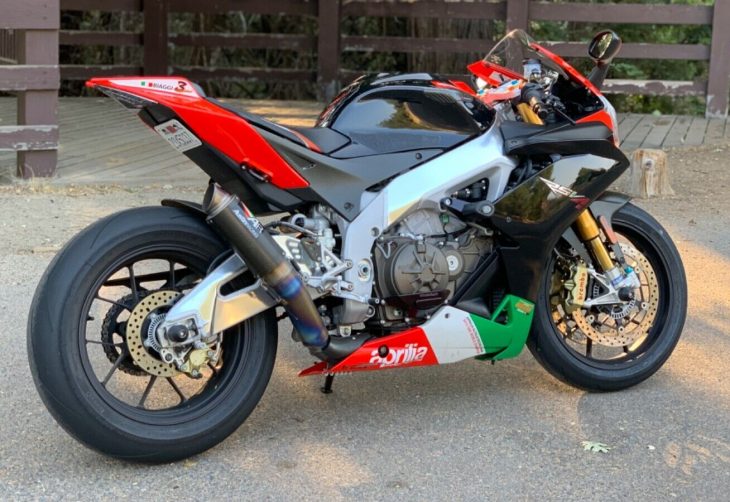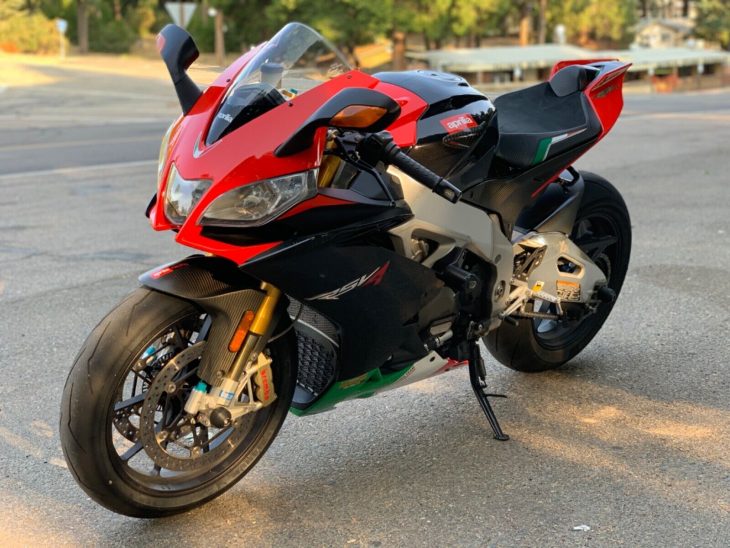 Priced at $25K back in 2011, the SE had everything an Aprilia fan could dream of – the latest ride-by-wire V4 with selectable engine maps, intake horns and exhaust chamber controlled by the ECU – not to mention 180 hp.  The twin spar chassis and swingarm are intricately fabricated of alloy pressings and castings, and offers adjustments for the steering head, swingarm pivot height and even engine position.  A suite of APRC electronics offers traction, wheelie and launch control, as well as a standard quick shifter.  Fairings are trim and angular with matte carbon details.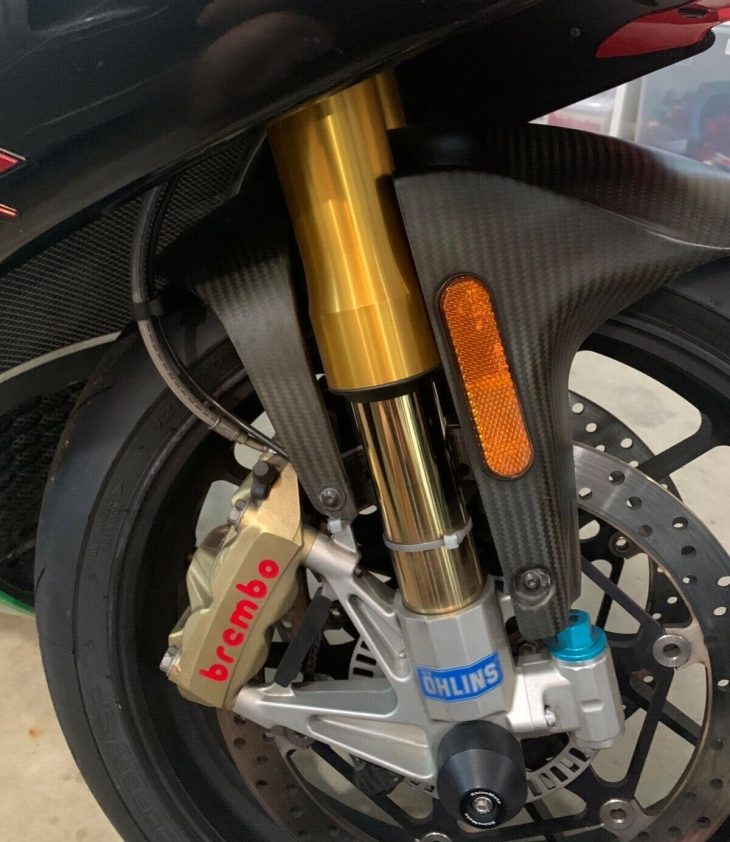 Even as a pre-loved bike, the APRC would require a committed rider, which with 7,365 miles it must've had at some point.  It presents very well if not clean enough to show, and while collection of sliders is almost scary, they appear un-used, save a scorch or scratch on the right lower.  The seat console looks better without the factory thong / license plate holder, and the Austin muffler isn't that much smaller than the original equipment.  Hopefully the rear stand and prayer mat are included in the deal.  Notes from the eBay auction –
350 produced worldwide. A one year only model. Commemorating the 2010 World Superbike Championship with Max Biaggi in the saddle. 50-70 are estimated to exist in the USA.  

Collectible. Fun as hell to ride. Better than a new RSV4 in many respects. $24k new + $4k in parts upgrades, in 2011

Transferable warranty good through 7/16/25 or 49,790 miles. $50 deductible. 

Traction control, launch control, wheelie control. The first Aprilia with APRC. Track oriented gearing.  Upgraded oil system. Slipper clutch. Adjustable chassis (not on the regular factory model). Quick shifter. As close to Max Biaggi's bike as one could get outside of the same year WSBK replica bike.  

$4k in quality upgrades. All receipts. Full owner and bike history. Maintenance history. 

Ohlins setup for 180 lb rider. Tuned with race ECU and exhaust. Great sound. 

MAINTENANCE
Oil changed too many times to count
Motul 300v 20w-50 used by 2nd owner. Fresh synthetic as of last oil change 8/19/22
Fork oil changed twice
Fork seals replaced
Spark plugs replaced
Brakes bleed every other year
Pirelli Diablo Supercorsa tires front and rear are brand new with 11 miles on them

EXTRAS
New extra set of lower fairings (ones on the bike have a scratch and were never swapped out)
New extra front carbon fender (the original yellows over time)
Aprilia special edition bike cover which has been folded away and stored to preserve it—never used
Owners Manual
Stock parts besides exhaust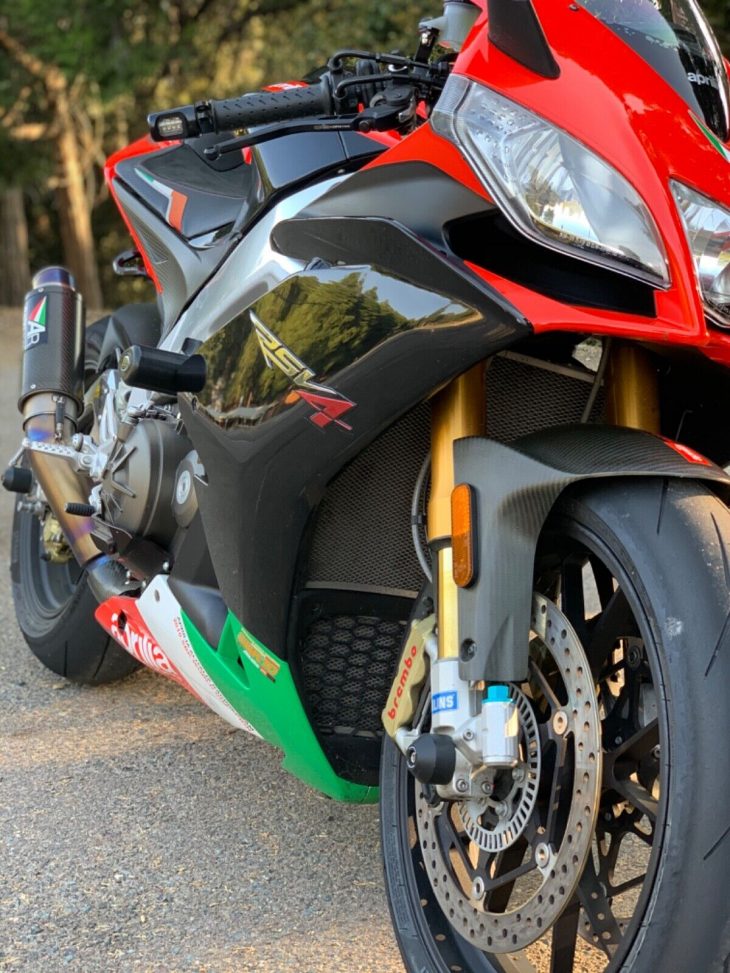 Fans who missed out on the 2011 SE got another chance in 2013 after Biaggi was the 2012 champion, though only the 2011 SE has the #3 graphic.  Aprilia parlayed their superbike success into a Moto GP team starting in 2015, and Aleix Espargaró and Maverick Viñales have been on the podium often as not this year.  The 2011 model might be more rare and commemorates Aprilia's first WSBK championship.
– donn