Warning!
This post is in our archives. Links in this post have been updated to point to similar bikes available to bid on eBay.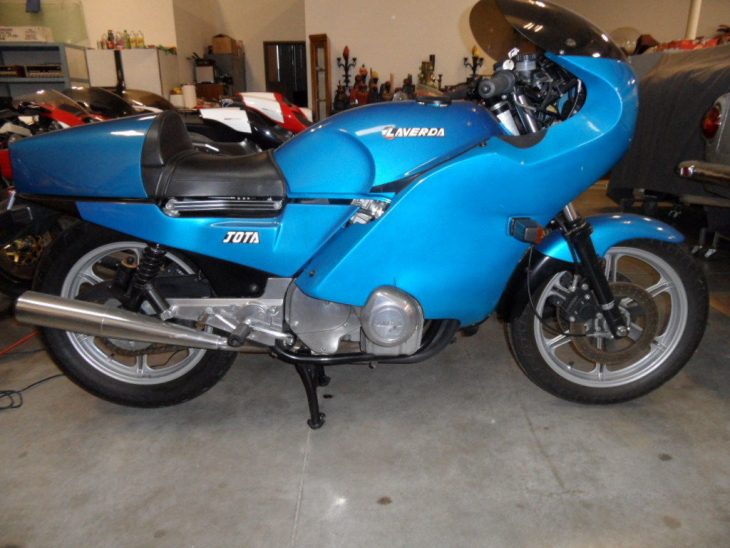 In the annals of what could have been sits the very underrated motorcycling firm of Laverda. Best known for their iconic three-cylinder machines, Moto Laverda was formed in 1949 by Francesco Laverda – to make motorcycles. This was a very different start than many other Italian manufacturers of the era – many who started in farm equipment or bicycles. Being a newer player, Laverda did not need to rebuild post-war facilities and return the company to civilian duty; they could just get on with the business of making motorcycles. And that is exactly what they did. From 1949 through the early 1990s Laverda continued to forge their own, independent path.
But times were about to change for this Italian marque. Directly from the Laverda.com website: "In the nineties the company went through a rough period in terms of finances and the market, partially caused by a production diversification policy that did not achieve the expected results." Laverda went into receivership, and was acquired by the Aprilia Group. As of 2004 Laverda was part of the Piaggio Group, who has publicly stated that they have no interest in returning this storied brand back to market.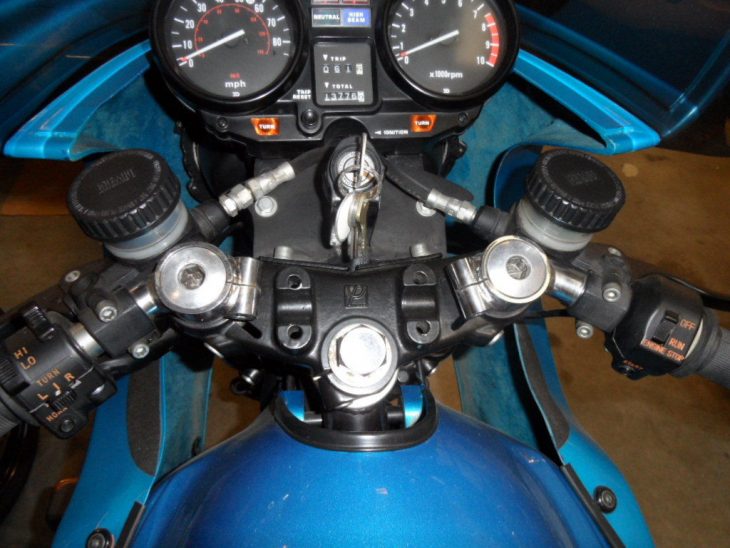 This 1984 Jota RGS (Real Gran Sport) was one of the bikes that kept Laverda afloat in the waning years. Powered by a one liter triple, the Jota was the performance bike of the Laverda stable. Given that this is a later example, the crank timing is the smoother 120 degree variant, versus the early model's 180 lumpy firing order. The RGS nomenclature (not to mention fairing design) designates high speed transport as a favorite pastime; when originally released in 1976 the Jota was the fastest production motorcycle in the world.
From the seller:
1984 LAVERDA RGA JOTA 1000CC TRIPLE VERY RARE ,RUNS LIKE A JEWEL ,RECENT SERVICE ,NO ISSUES ,NEW BATTERY,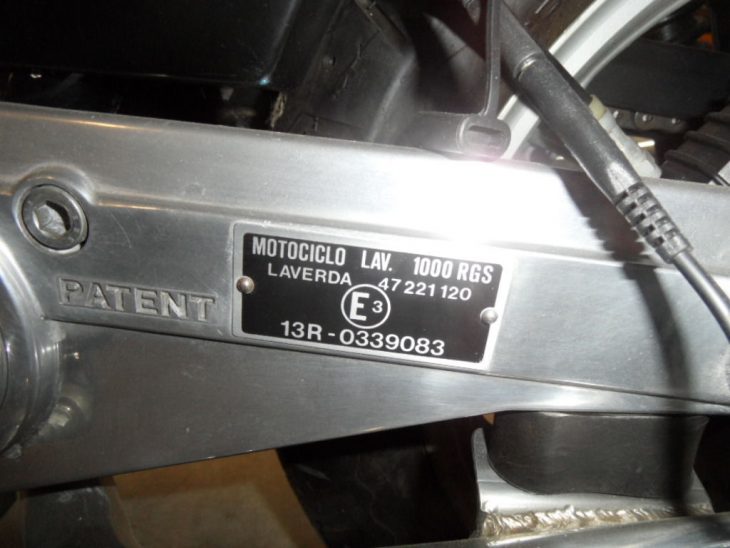 Laverda triples were never made in the numbers that would put a blip on the radar of the Big Four. As such, they are always in limited supply. What makes this one interesting to US readers is that it is a federalized model – here legally. No gray-market import, this Jota rolled through US Customs with the blessings of DOT and the EPA. This means that there should be NO difficulty in registering it for use where you live. And this is a bike that you *should* use. Laverda triples have a feel and a rhythm that is unique. These are well-made machines, sturdy and strong in a brawny sort of way. Legal in the US and something you should ride: You don't see that every day on RSBFS.
This bike is available in California (but appears to have Colorado registration). The seller claims a clean title, which is always a good thing. This bike has a very interesting VIN (….0000010), but that does not usually greatly affect resale value. Still, it is a novel VIN which only adds to the allure of this particular example. Bids are up to $4k at the time of this writing with reserve still in place. How high will it go? Check it out here, and share your Laverda thoughts in our Comments section. Good Luck!!
MI