When it comes to quarter liter two stroke imports, the usual suspects are in (relatively) plentiful supply. While never officially available in the US, all sorts of fine, Japanese and Italian hardware make it to our shores thanks to creative individuals, and of course, our friends up in Canada. We usually don't go a month on RSBFS without highlighting a Honda, Suzuki, Yamaha or Aprilia smoker. What we do not see very often – as in maybe once a year – is Kawasaki's entry to the two-stroke wars: The KR-1. The KR-1 was developed with a familiar set of blueprints and without graphics could resemble any number of Japanese imports, both visually and in the performance department. But the KR-1 is a very rare little machine (not only in the US), and one that you should pay attention to when an example shows up.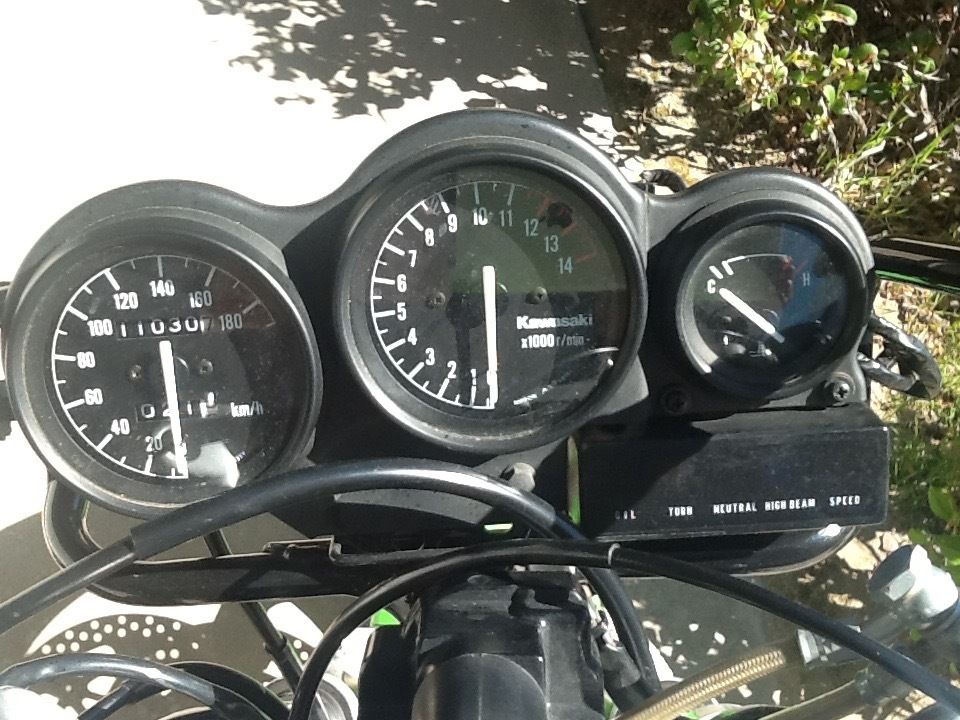 With weight in the 270 pound range (dry), and a claimed 55hp when new, the KR-1 was good for a 130+ MPH terminal velocity. A six speed cassette tranny and triple disks all around put the KR-1 in the same competitive class as the NSRs, RGs and TZRs of the day, although the higher spec KR-1S was the real performer of the bunch. Performance aside, reliability is rumored to be slightly compromised with the Kawasaki; reports indicate that these motors tend to be less robust than those of its peers. Something to consider as parts availability raises its ugly head….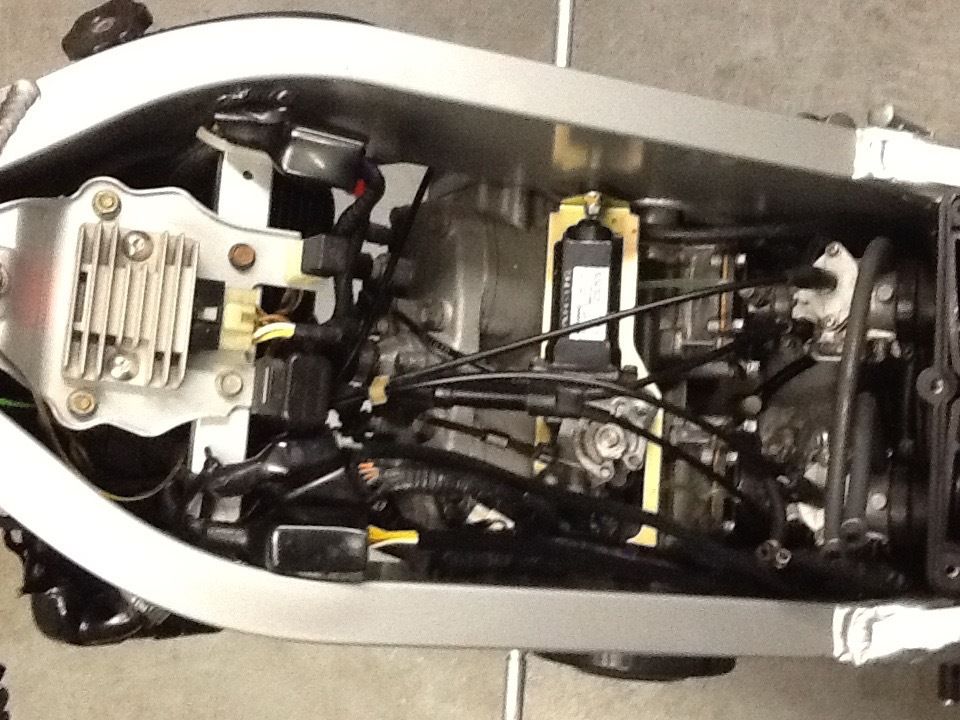 From the seller:
This bike is very clean. The motor has never been opened up. I have had this KR SINCE 1999. It comes with Jolly Moto pipes and has had the fork brace changed. Runs very strong. Looks good. It does have a few blemishes , at 6,850 mi not bad.This bike would be a great edition to your 2 stroke collection.
Given the rarity of this model, I long for more pictures and far more detail. The seller notes that the engine has not been opened up, so figure on a rebuild before riding in anger. Two strokes are notorious for air leaks at high RPM (i.e. air entering the engine other than through the carb), which creates a lean running condition which vastly increases internal temperatures while at the same time reducing the amount of lubricating oil. The end result is usually loud, messy, expensive, and potentially catastrophic to the rider (lesson #1: don't seize the motor mid-corner).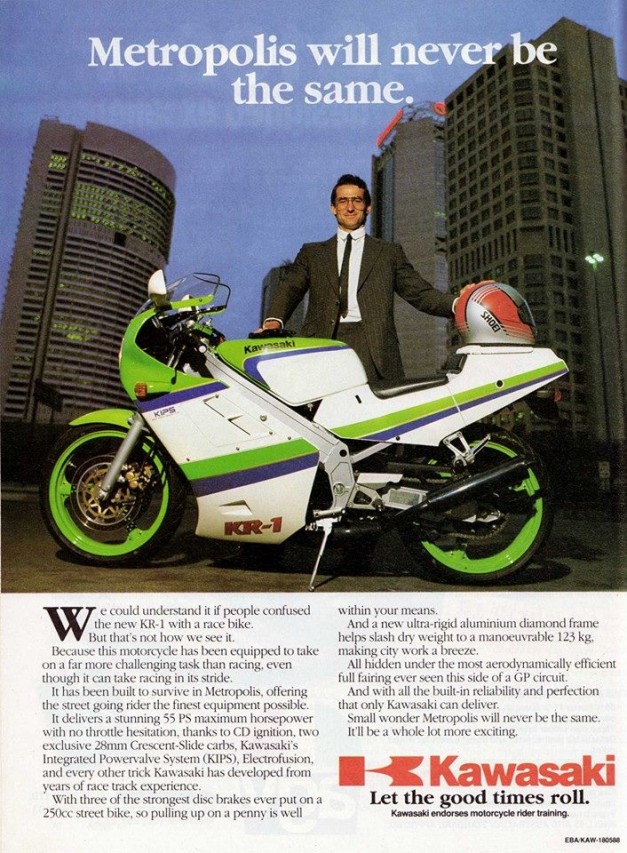 This bike is located in California. There is no mention or picture of a license plate, so no idea in which state this bike is titled – if at all. That would be a key question to the seller. Otherwise, should all else be copacetic, this KR-1 could be a real steal for your collection. There is no doubt that it looks quite clean. The price is set at $8k for this Buy It Now classified, although the seller is open to offers. This seller appears to have a few other bikes by the looks of the big Gamma and NSR400 parked alongside – maybe we'll see a couple more bikes available in time. If you ARE the seller, jump over to the Comments section and share some details with a KR hungry audience. Good Luck!!
MI