I didn't even know that there was a special version of the 400 ZXR. Apparently so: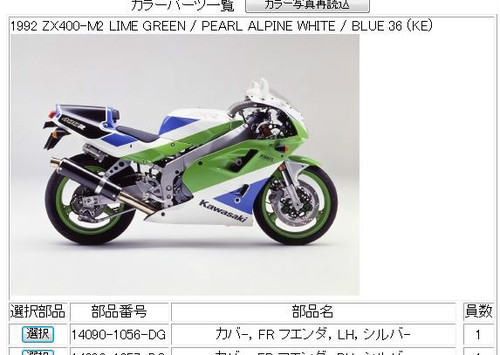 The sample below is available in UK. It has a few scratches , but looks pretty good elsewhere.
Here's what the seller has to say:
Hi and welcome to the auction for this zxr400sp-M2. If you're looking at this you probably know how rare these SP bikes are but also how much fun these bikes can be. I've owned this one since Aug 2009 and have spent an absolute wedge on it.

Anyway the facts..

Declared SORN – no MOT or Tax. I am happy to MOT for the new owner.

V5 is in my name.

Imported 1998

The Tank and seat cowl could do with a re-spray.

Set up for a 12 stone rider.

The last picture is 'snip' from the Kawasaki website of how the bike looked when it rolled out of their factory. This is matched through frame and engine numbers.

I have a file with full of receipts and invoices for work carried out on the bike.

The bike has all the parts that an SP should have, Carbs – forks – rear shock – Mitsubishi CDI – rotor – loom – gear box – seat – air box – lock set… I think that's everything…

Full SS Micron system + K&N air filter

I have the HPI check still in its envelope showing everything clear.

I am more than happy to answer any questions you may have and can accommodate viewings. It would be nice to see it go to a collection with its bigger brothers.

Thanks for looking.
The 400 ZXR, is a super high revving machine with great handling and a fantastic sound. It is one of those that can put a really big smile on your face, if you like to ride hard on roads.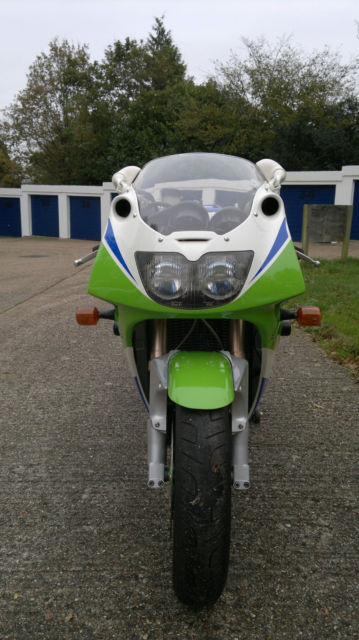 The bike show just 15.300 miles and even has its original turn lints, which is always a good sign.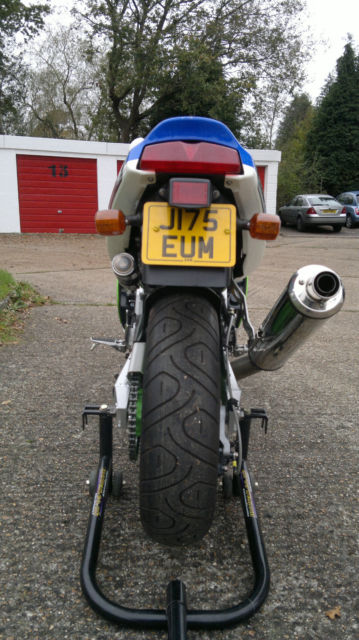 So if you are a sporty rider who enjoys speed on a daily basis like me, and you might also be fed up with the continuous drive for more and more horsepower, than this could give you a lot of satisfaction!
Claudio