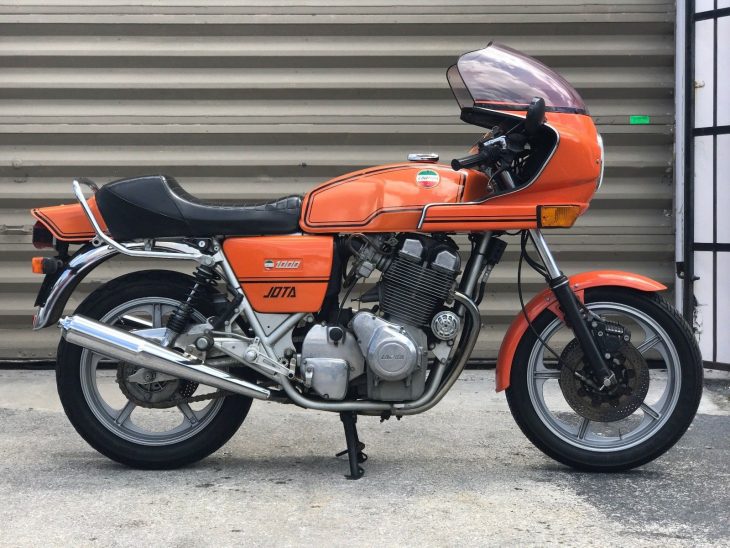 By 1983, Laverda was on a slow, downward slide as the company made incremental improvements to their charismatic, but outdated machines to keep them marginally relevant: by that point, the Japanese offered bikes with handling, power, and reliability, all at a significantly lower cost. They couldn't match Italian bikes like the Laverda Jota for style, but styling is subjective anyway, and it is really irrelevant if the bikes in question are out of your financial reach in the first place.
But in 1976 when the original Jota was introduced, Laverda was doing just fine. Their new three cylinder 3C that had been introduced a few years prior was fast, powerful, and handsome, on the cutting edge of performance at the time. But British shop Slater Laverda thought the 981cc triple had more to offer, and with new camshafts, high-compression pistons, and an exhaust their "Jota," named for a Spanish dance, was good for 90hp and 146mph, big numbers for the day.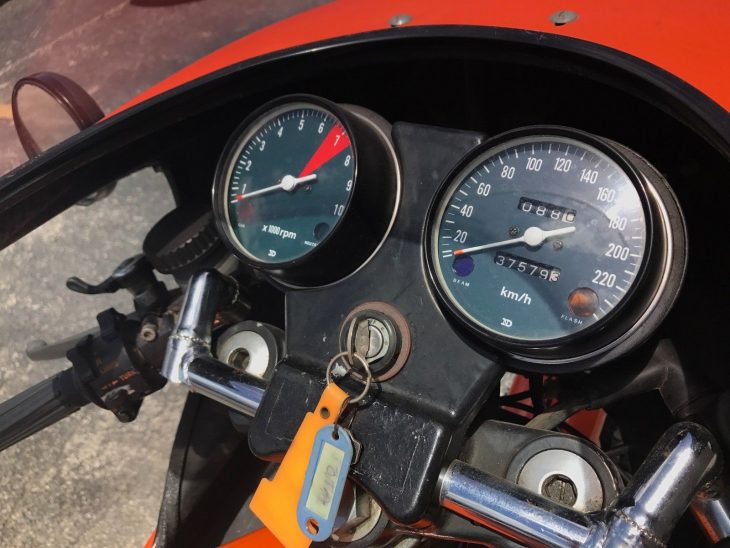 The original Laverda three cylinder bikes, including the Jota, used a 180° crankshaft with the outside pistons rising and falling at the same time. The result has been described as running like a "four cylinder with a miss" due to the ragged, uneven sound and feel. At lower rpm, it almost sounds like a twin, although the extra cylinder adds an additional layer to the sound as revs build and it's a very raw, raucous powerplant. Later machines switched to a smoother, more conventional 120° crankshaft, but all Jotas sound way wilder than any modern triple, so if you're expecting the "neutered" 120° bikes to feel like a modern Triumph Speed Triple, you'll be sadly disappointed or incredibly thrilled, depending on your point of view.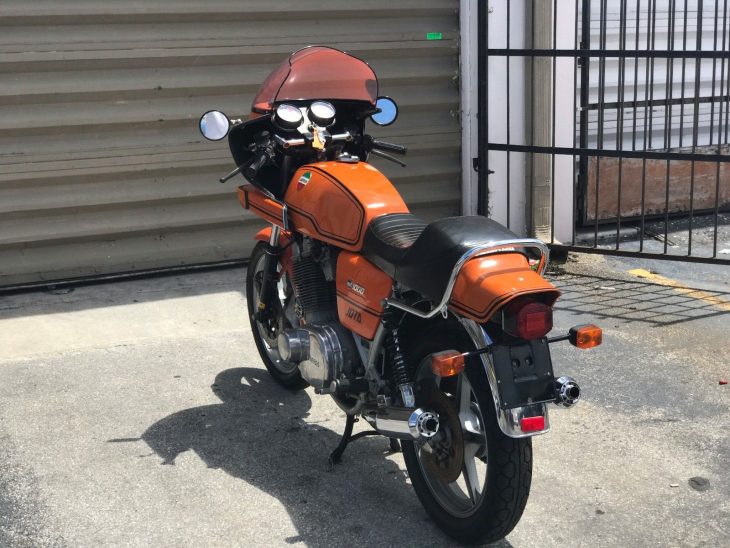 Today's example from 1983 likely has the 120° crankshaft that was introduced in 1982, but with low-volume Italian bikes it can be hard to predict. The earlier, raw-er bikes are generally more desirable, but pretty much all classic Laverda triples have become very valuable at this point, especially Jotas.
From the original eBay listing: 1983 Laverda Jota for Sale
1983 Laverda Jota. All original and unmolested. This bike runs and drives like a new motorcycle. Has been fully serviced, needs nothing. I won't go into a long tirade, because if you're looking at this, you know exactly what you were looking for. Absolutely and confidently NO disappointments!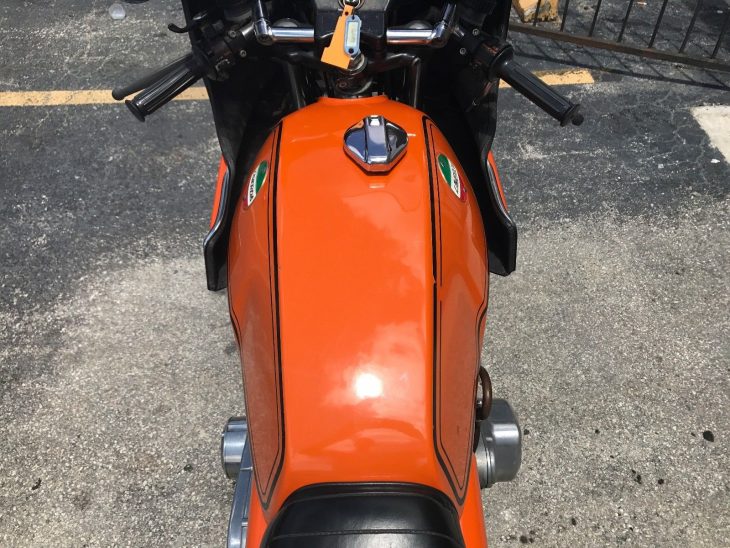 Well I know what the seller means, buy I'd argue semantics and say that an old Laverda in no way runs or drives "like a new motorcycle," which I think is really the point here. Modern motorcycles are dead reliable and deadly fast, but they basically do exactly what they've been asked to do: they start, they run, they go around corners. That's a little boring, and a Laverda Jota is anything but boring, even in more refined 120° form. A modern bike is basically a tool, and an old bike and especially an old Italian bike is more like a living thing: a lover or a temperamental spouse. The asking price for this particular mail-order bride? $32,000.
-tad