In celebration of Freddie Spencer's 1983 500cc championship (or was it the competing Suzuki RG50o and Yamaha RD500 ?), Honda developed a race inspired 400cc two-stroke triple.  The rare 90-degree ( center cylinder up, outside cylinders ahead ) was little wider than an upright twin, putting out a smooth but peaky 72 hp.  The '85-87 models were never imported to the U.S., federalized one at a time or relegated to the track.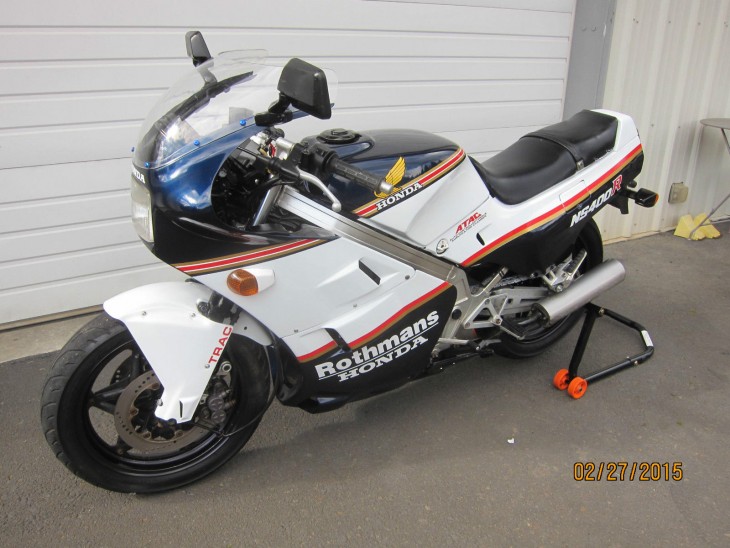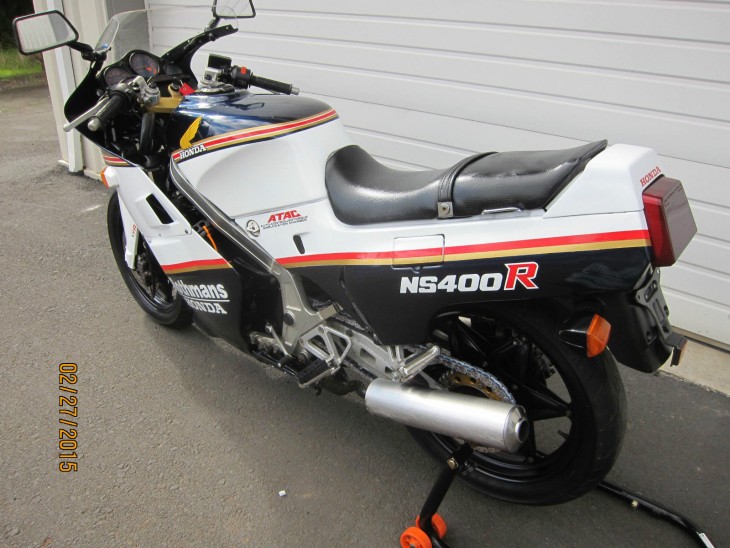 Quick handling thanks to a short wheelbase and double cradle aluminum frame, all six speeds are required to keep the engine in the 7,000-10,000 powerband, but deliver 130 mph in top.  Dual front and single rear discs bring the modular wheels back to the speed limit.  Front suspension is  air-assisted with anti-dive, and rear shock has a remote reservoir.
From the eBay auction:
This bike sat for over 10 years covered – prior to my purchase. 
The Carbs have been cleaned and balanced. It has fresh Non-Ethanol Premium Gas in it and it starts & runs perfectly.
The bike now starts on the 1st or 2nd kick when cold. Note in the You-Tube video that the bike is started cold with the choke on – after about 30-40 seconds the choke is able to be turned off and the bike idles idles at 1,200-1,300 RPMs.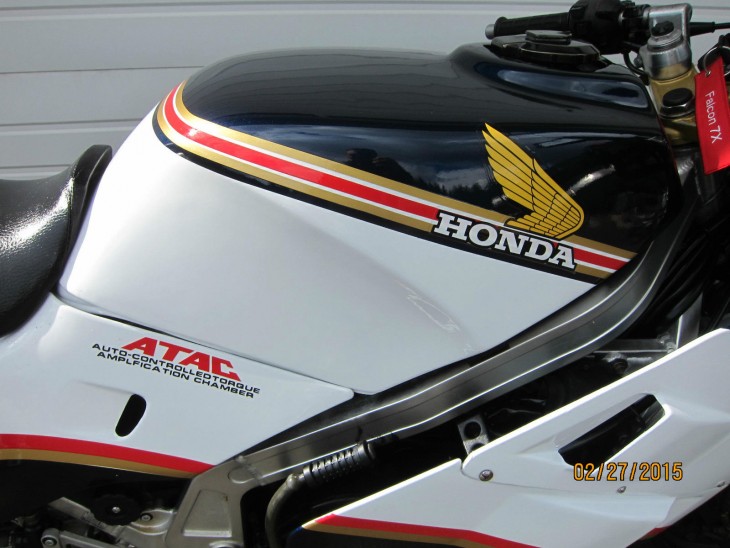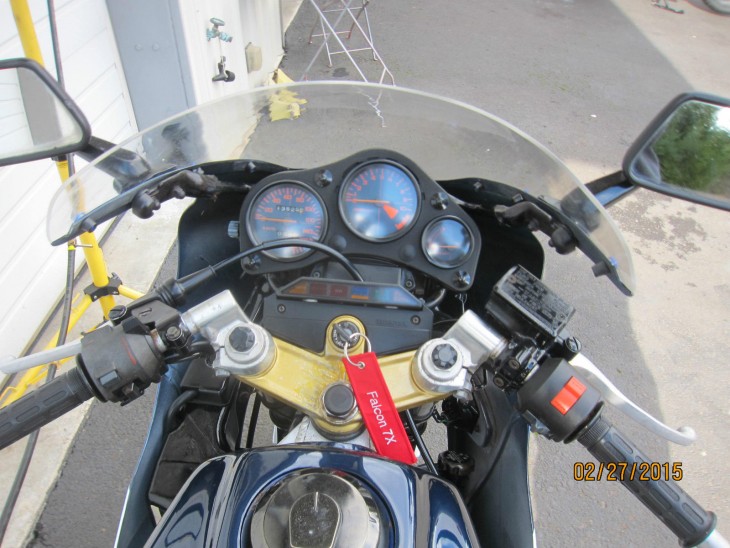 After 8,385 miles, this example is most of the way through re-awakening from a long rest, new battery and carbs cleaned, still waiting on rebuild kits for the fuel tank petcock and rear brake master cylinder.  16-inch front and 17-inch rear tires will also be required.  A few different liveries were available, this in the red, white, and deep metallic blue with Rothmans stickers, was replaced before the bike was parked and appears to be in excellent shape.
-Donn