I'll start with the obvious: Having owned this bike for over 18 years, the seller is hardly a flipper. And those 18 years of ownership also help the two-faced images you see in the photos. This particular NC30 has enjoyed many years of riding adventure, and is likely not destined for a museum. Rather, this is a plated and proven gray market steed that can be enjoyed by the next rider without fear of mileage, a new scratch or worse. It even includes an outfit change, allowing you to express yourself depending upon your mood. Best of all, the NC30 is a jewel of a bike to ride, and is very likely to continue to be a collector classic well into the next couple of decades.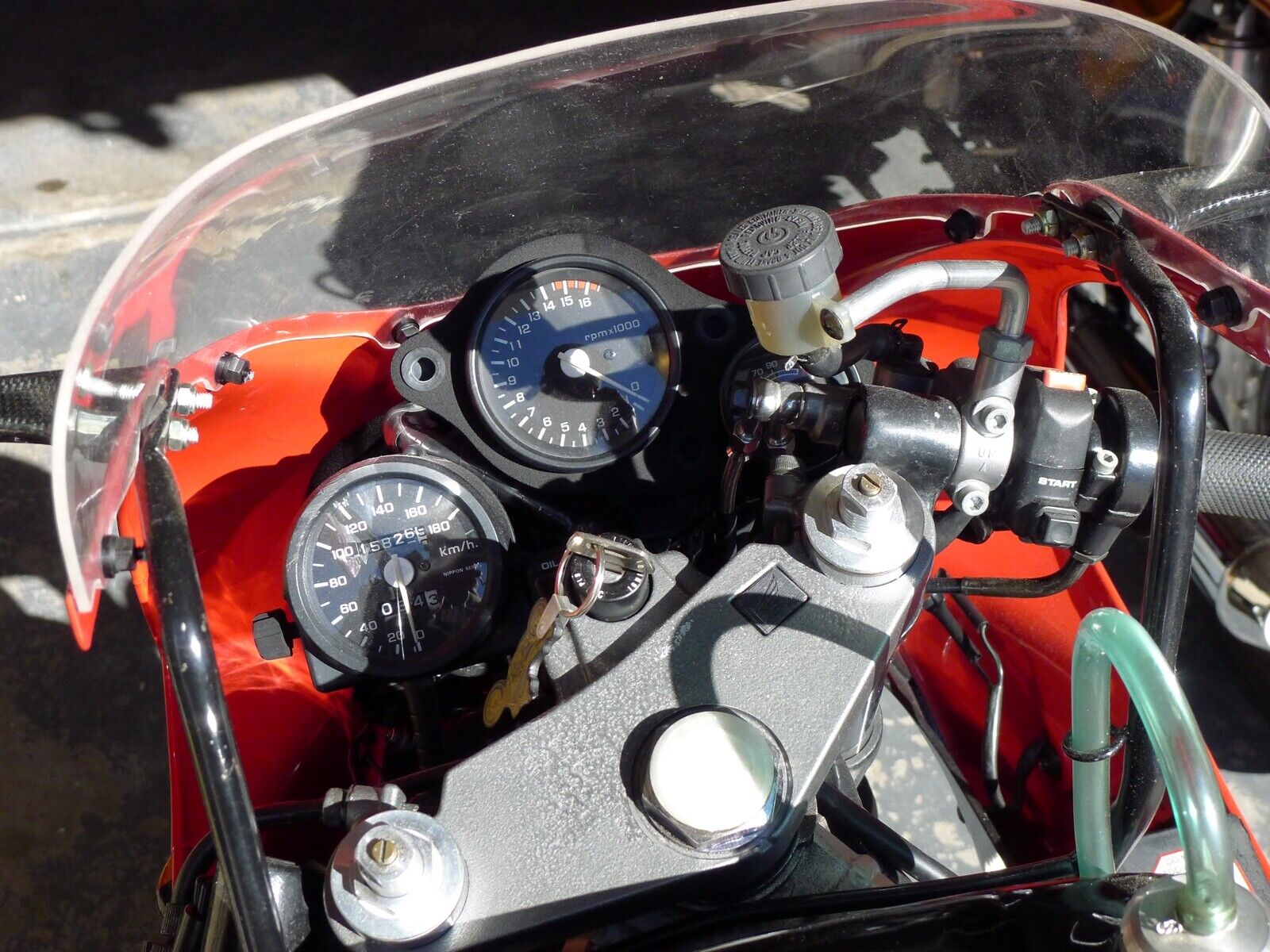 Looking very much like a baby RC30, the VFR400 offers a similar gear-driven cam V4, but of smaller displacement. The bodywork is very much RC30, right down to the endurance racing inspired twin headlights. The single-sided swing arm is another nod to the big daddy of collectibles, and helps establish the NC30 as a road-based scalpel in its own right. Expect about 60 horsepower right up where the tach reaches 13,000 RPM, pushing the 370-ish pound package along smartly.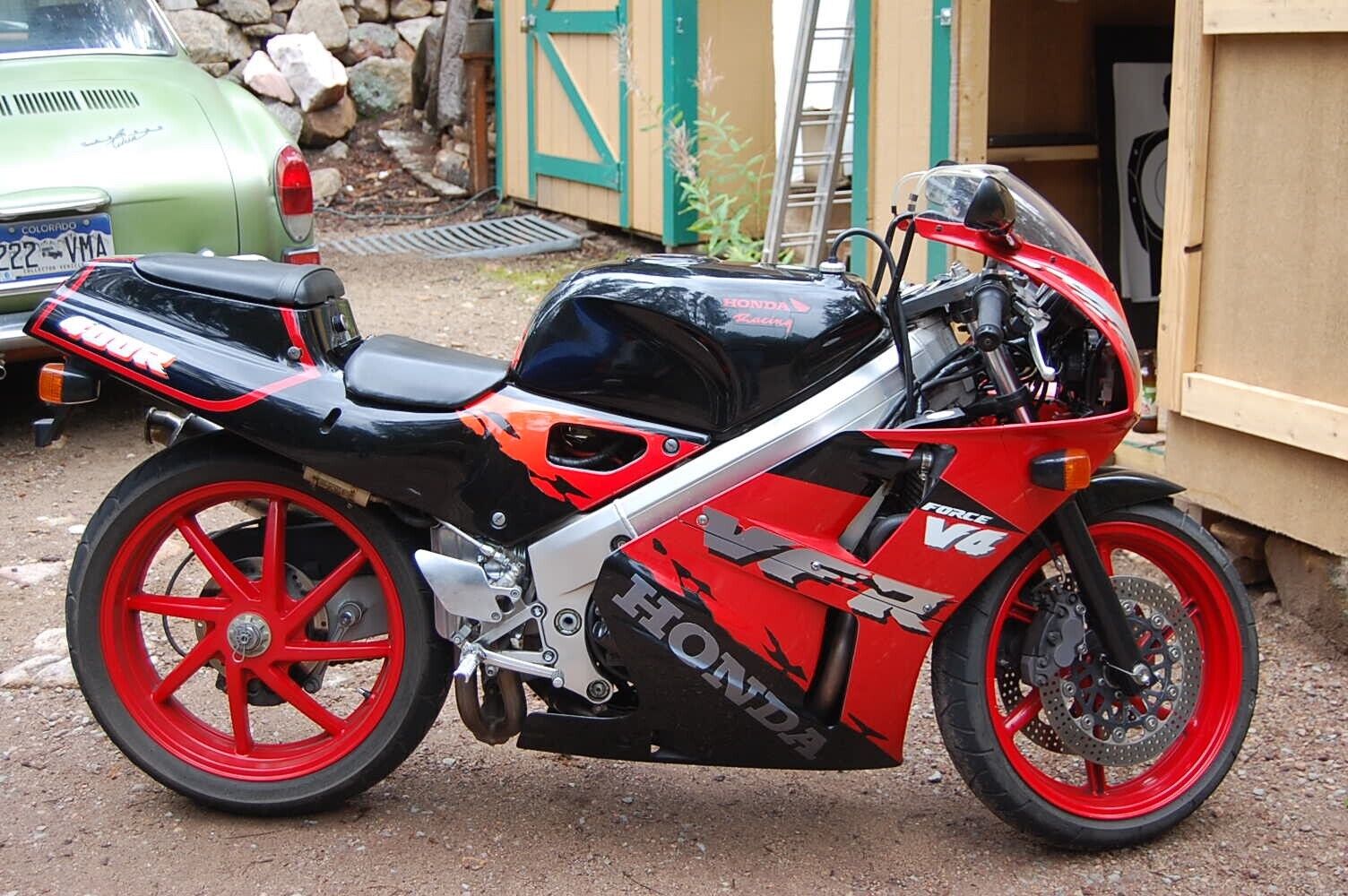 From the seller:
This is a 1990 VFR400 NC30 with 15826km (9835mi) with clear Colorado title.
I have owned it for 18yrs.with regular use other than 2022.
It has always been maintained by me with regular oil changes, carb tuning and recent reshiming of all valve clearances.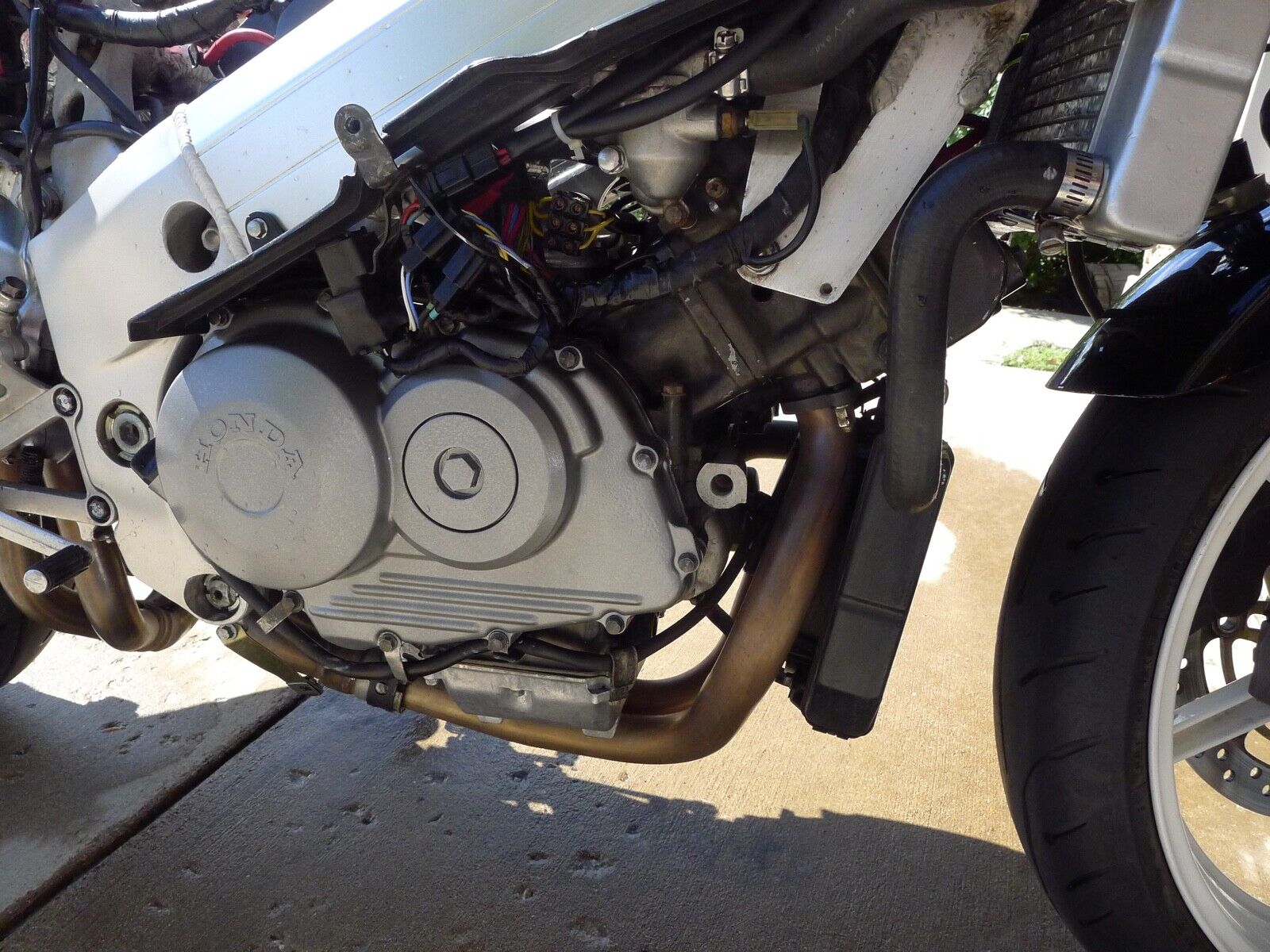 More from the seller:
It currently has the original body work installed which has some cracks and repairs.
Included is a complete as new aftermarket ROTHMANS body set with fuel tank. This is pictured on the bike before replacing with original body work.
Rear wheel is 17″ from NC35 to facilitate more tire choices.
Original 18″ wheel is included along with original front wheel with mounted discs.
Recent fork seals, Avon tires, new battery.
Various spares included, carbs, manuals, sprockets, cables, air filter, etc.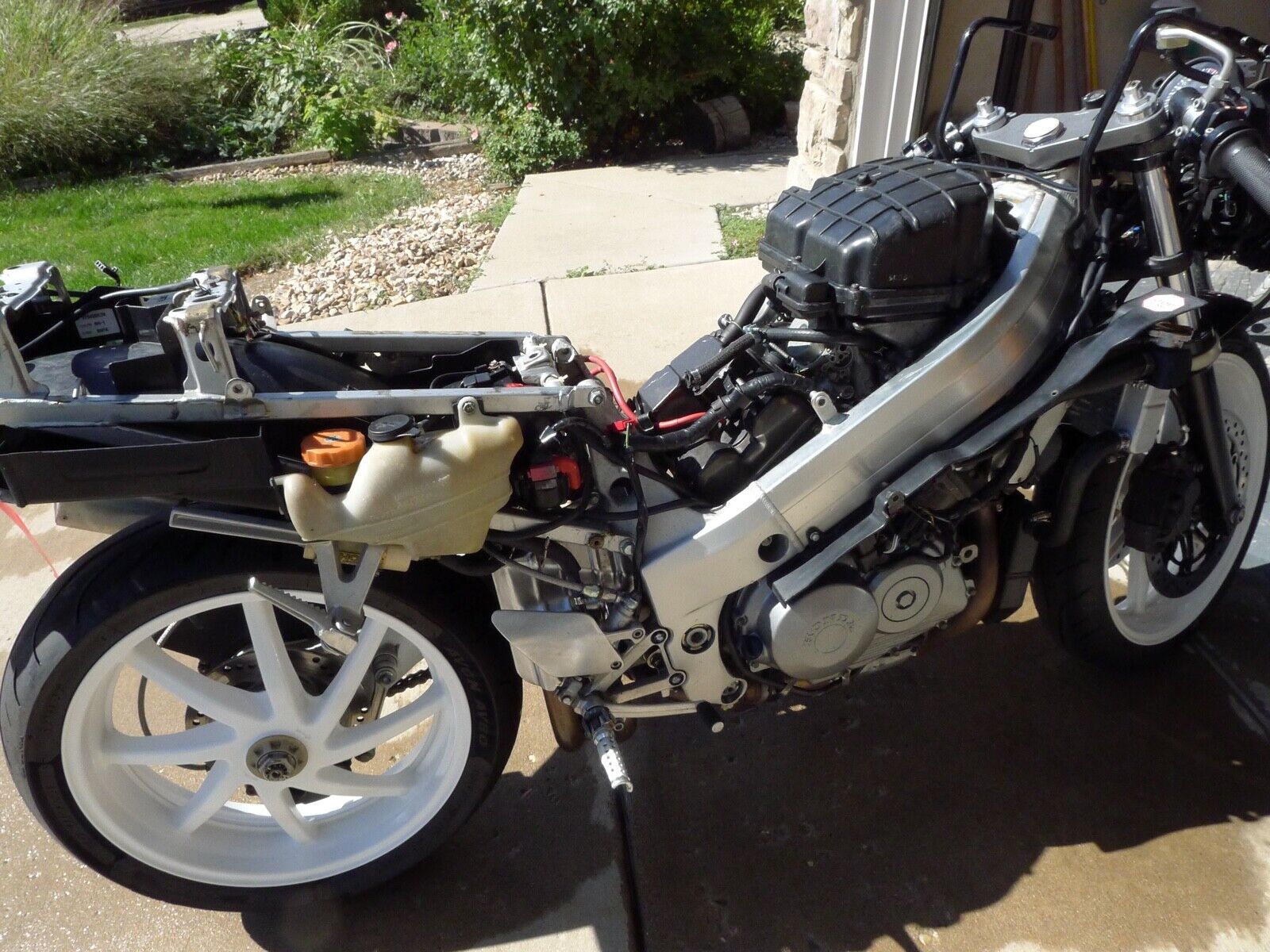 The NC30 was made available in a variety of liveries and colors in different markets. This bike was apparently the black/red scheme when originally shipped, but the seller is offering a mounted set of Rothmans bodywork along with the sale, in addition to the stock bodywork & wheels. Mileage is stated at just under 10k, which isn't bad for the length of ownership. Keep in mind that these were never federalized in the US, and thus the clocks are in kilometers. This looks to be a pretty neat rider, with zero bids on a $6,500 opening ask and a $9,500 Buy It Now option. Located in Colorado, you can check out all of the details here. Good Luck!!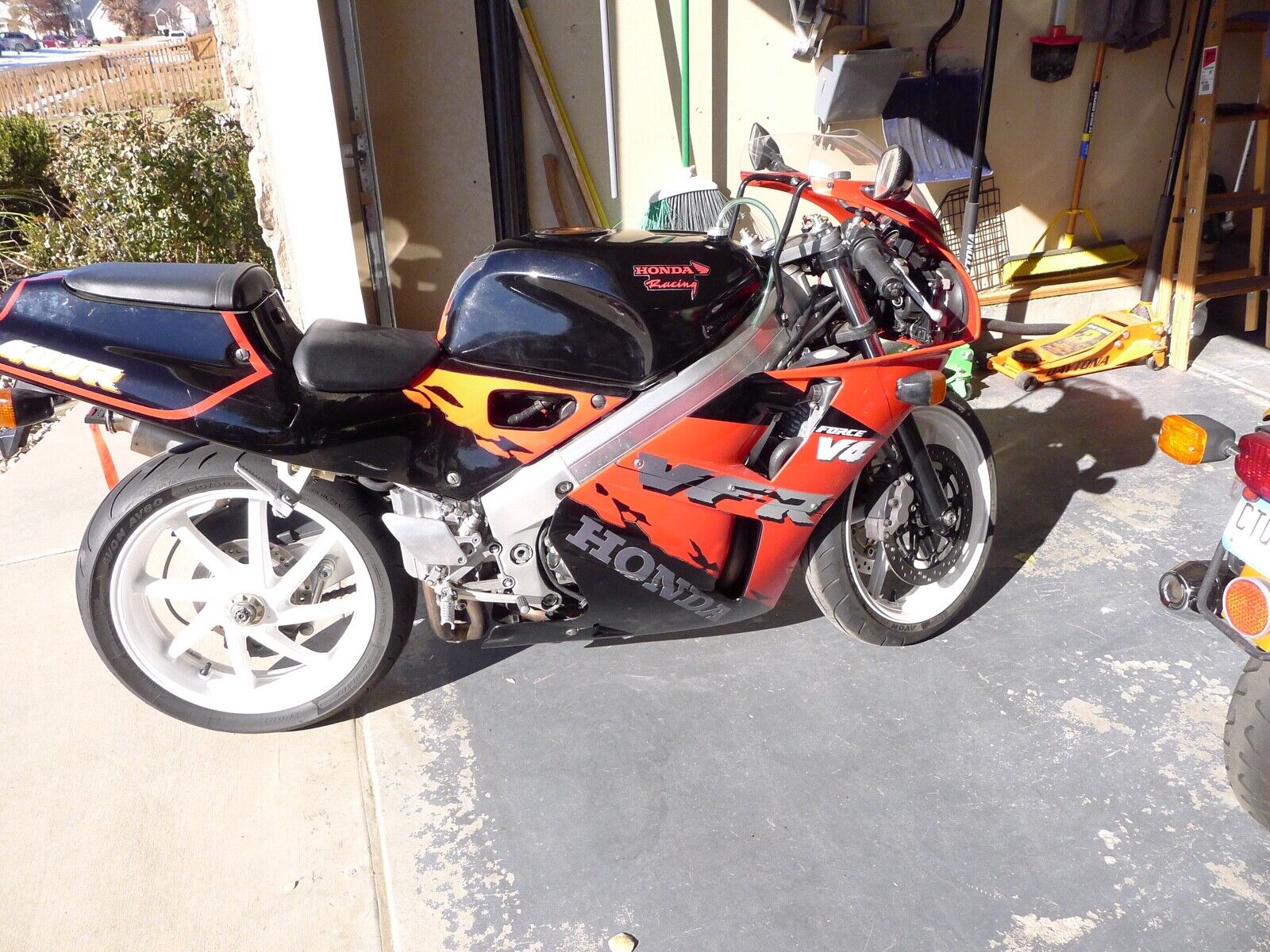 MI