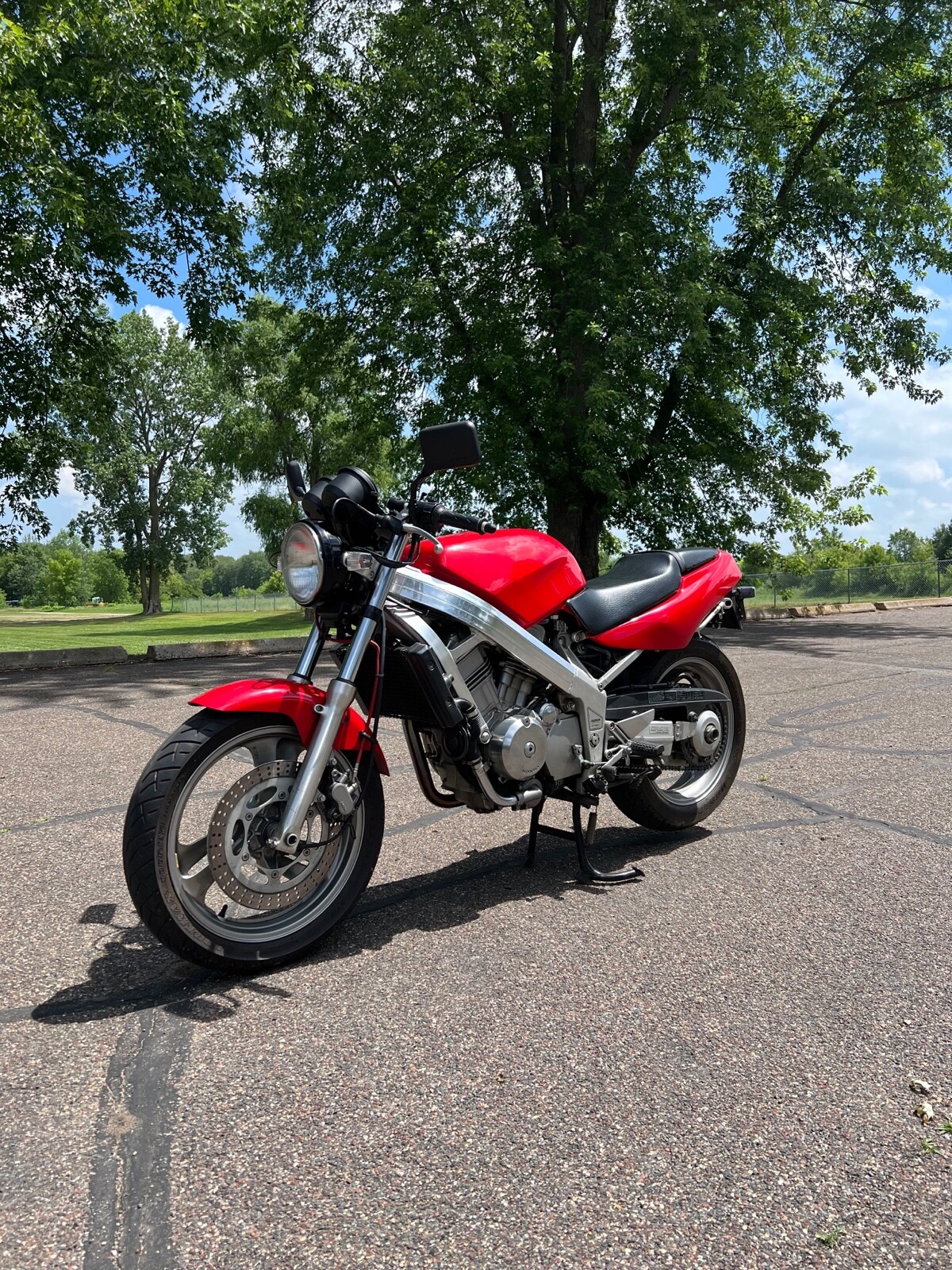 To the untrained eye, this bike can easily be mistaken for an SV650 or GS500. The exposed aluminum frame and body lines are definitely similar but the single-sided swingarm is a dead giveaway.
I would've loved to sit in the room with the marketing and engineers teams who opted to move forward with the Hawk because it certainly must've been an interesting conversation. Regardless, I think Honda had nailed the right combination of engine, chassis, and aesthetic much earlier than some of the other manufacturers.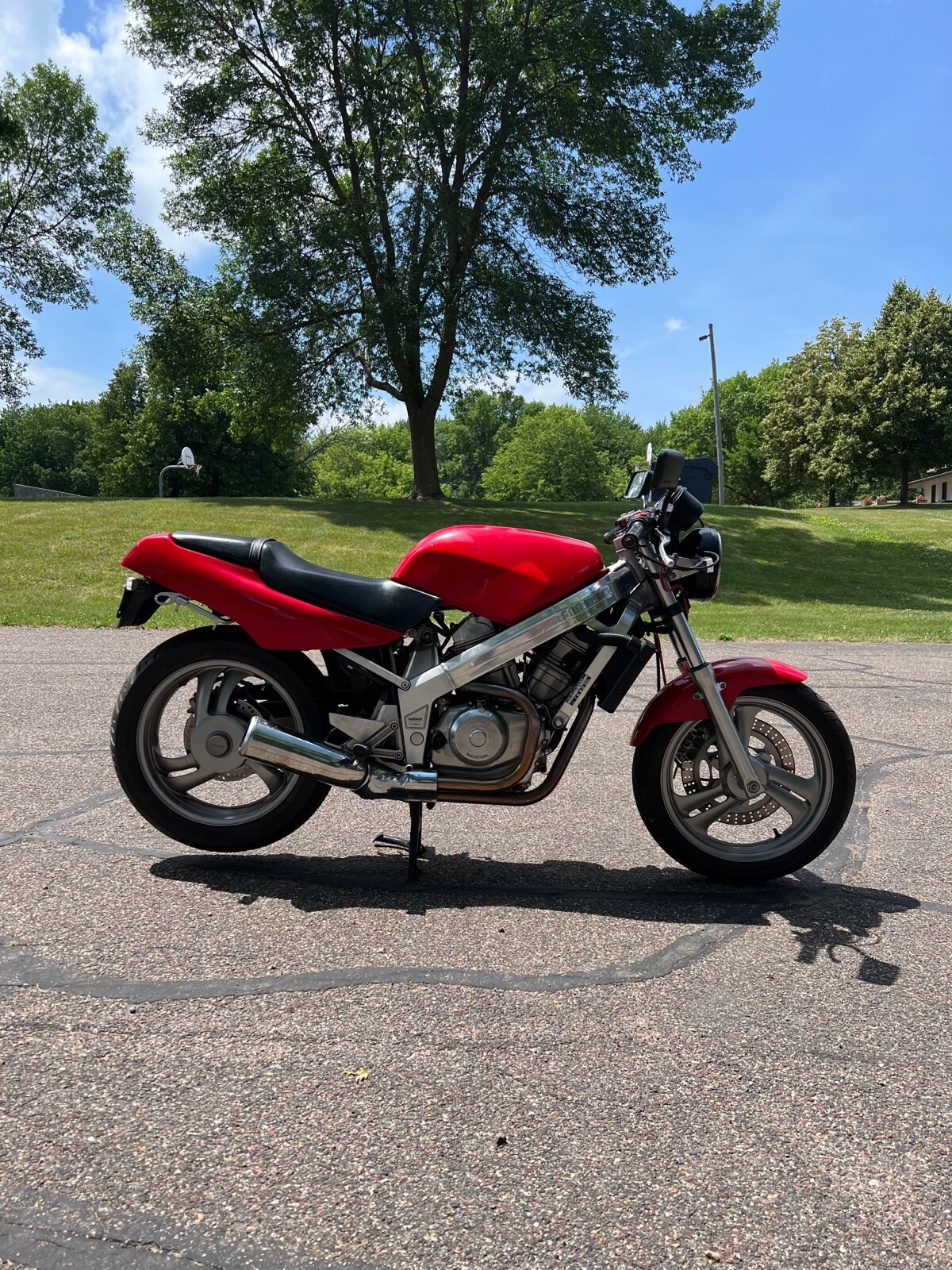 The side profile reveals a couple interesting aspects of the Hawk. First, the design is very clean and subtle. Everything is tidy and there is nothing that looks like an after thought. The next piece I found unique was the riding position. The pegs are up and slightly back and the bars are fairly low and far from the seat. While the bars can be adjusted, it was clear Honda wanted to make this a capable canyon carver. An extremely narrow profile makes it easy for anyone to easily transfer weight and move around on the bike. The final and most intriguing aspect is the use of a single-sided swingarm. Single-sided swingarms are synonymous with European makes and Honda. Honda definitely has the engineering know-how to execute this but it's odd they chose to actually use one.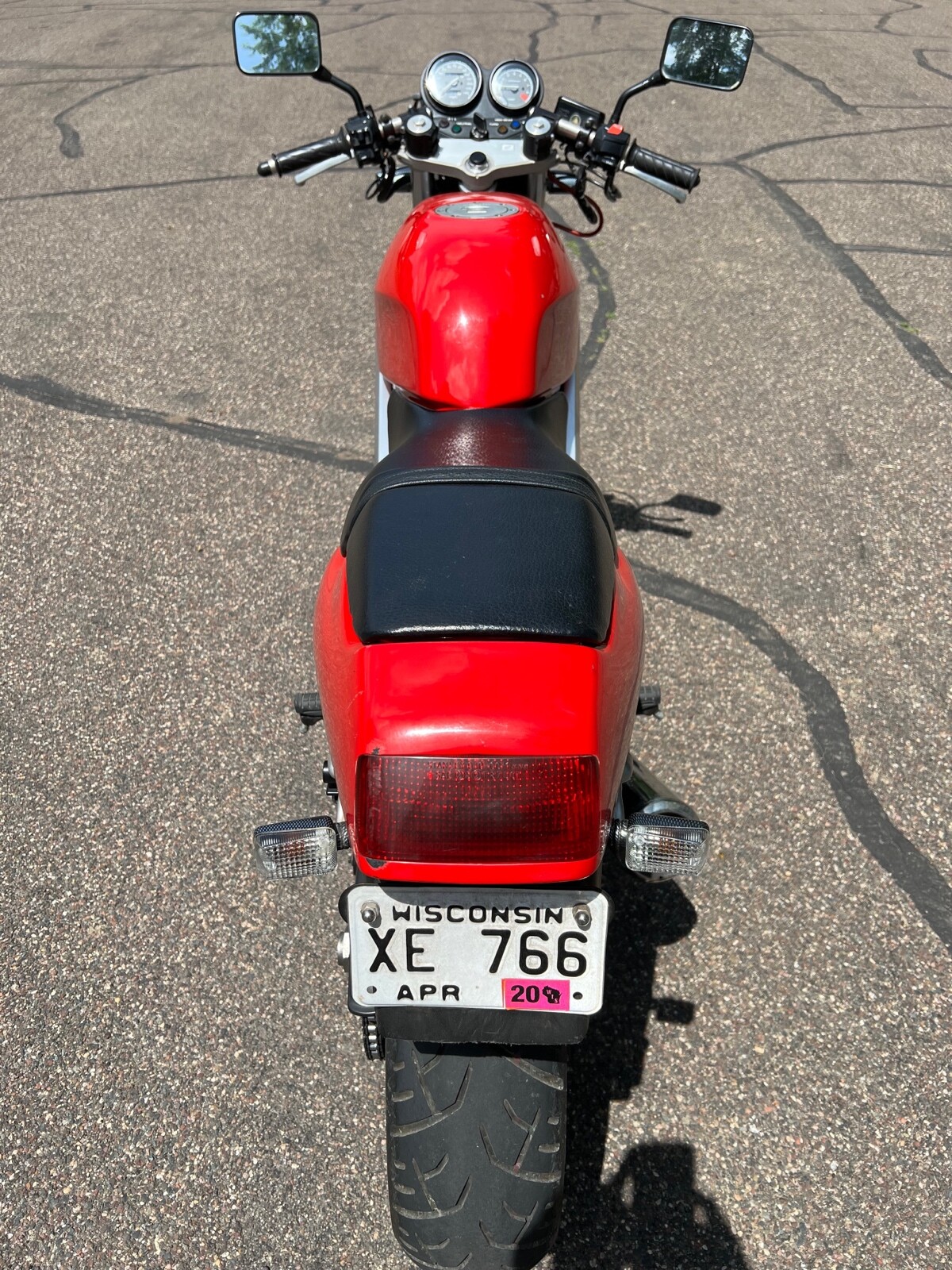 The most vulnerable spec for the Hawk is the power. ~40 hp to the wheel is nothing to write home about but this is a relatively old motor that lived in the Shadow 500 before it found a home in the Hawk. Coming in a bit over 400 lbs wet didn't help the Hawk's case but as a total package there is an argument to be made.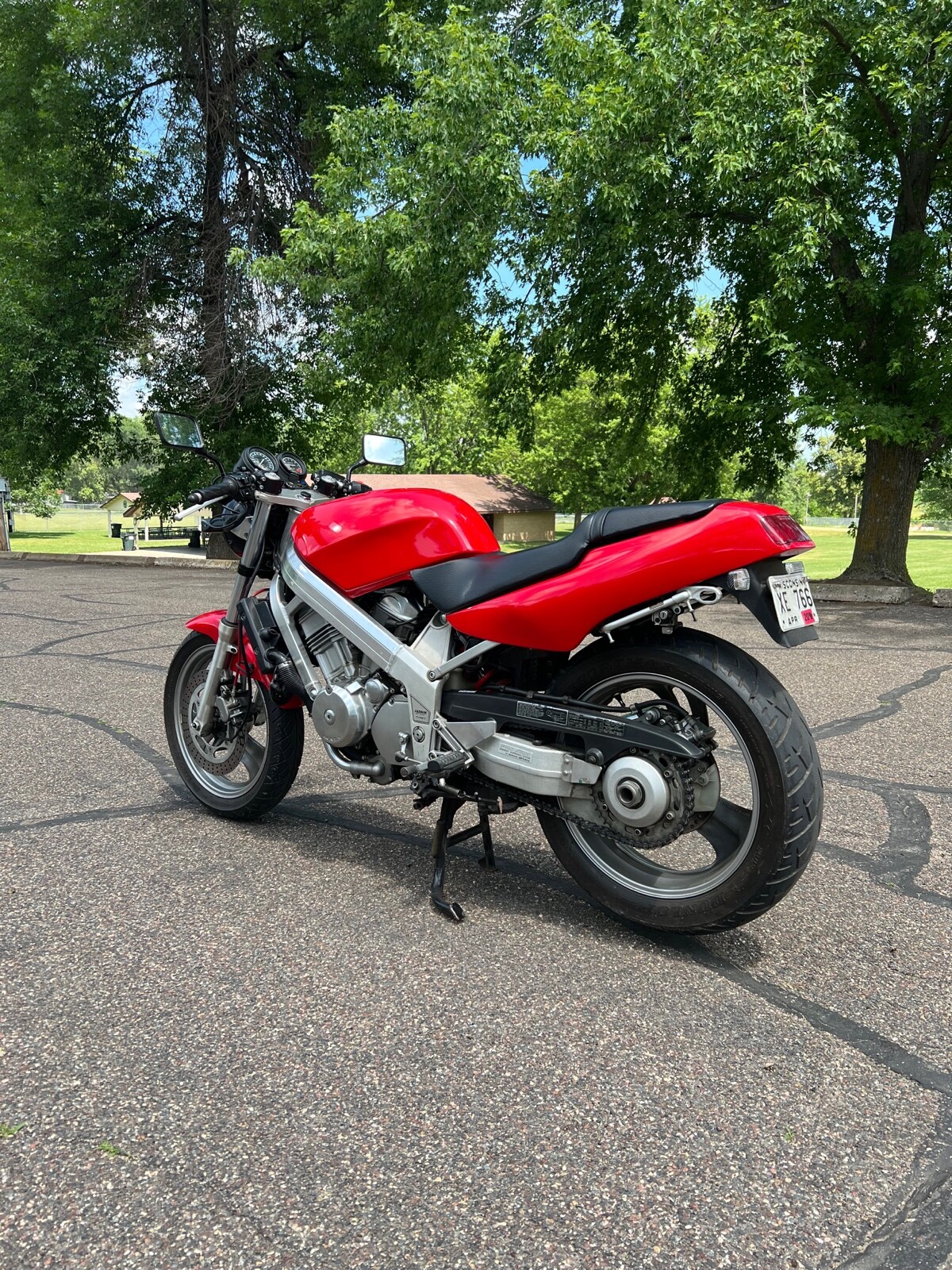 No action on this auction which starts at $3K. Considering the mileage, condition, and price this could be a very interesting addition to any collection. Any aged Honda is pretty cool if you ask me. If you're expecting crazy values in the future I wouldn't hold my breath but it's hard to go wrong for $3K.
-Norm