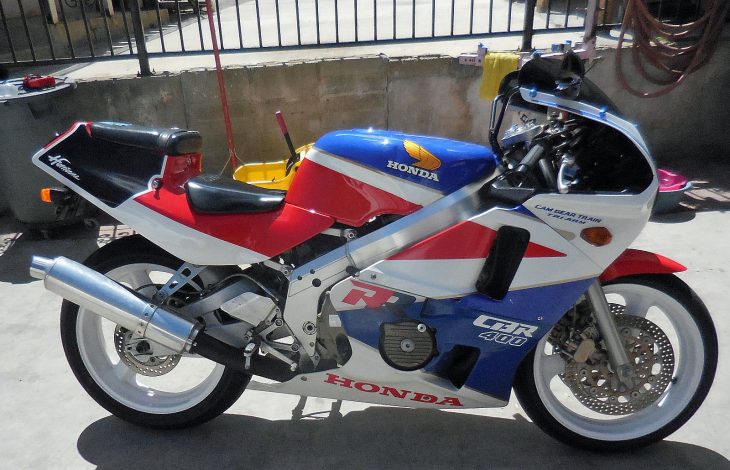 Anyone glancing at today's Honda CBR400 would be forgiven for thinking it was a much more powerful machine: the looks are pure sportbike, and then you notice the decals that shout "CBR400." But what the little Honda lacks in displacement, it makes up for in sophistication: four cylinders, six speeds, gear-driven cams, aluminum frame…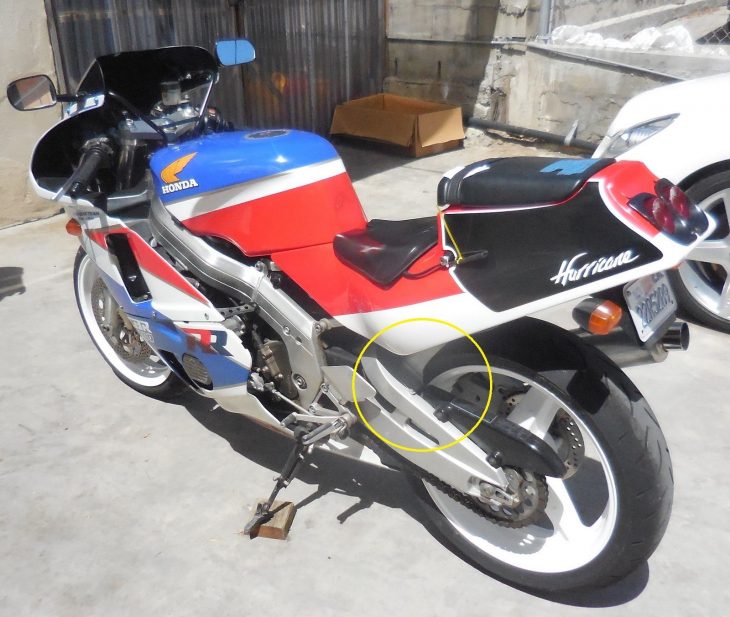 Produced between 1988 and 2000, the Honda CBR400 was the little brother to their popular 600cc and 900cc sportbikes. Intended for a market that had strict limits on displacement and power for new riders, these were never officially sold anywhere outside Japan, although a few managed to find their way to our shores over the years. There's been a recent influx of grey market bikes like this, as enterprising individuals looking to slake our thirst for nimble sports motorcycles buy these up relatively cheap in Japan and ship them over by the container load. These were entry-level machines in their original market, and not difficult to come by there. But here, in the land of Harley-Davidson, they're weird and kind of wonderful.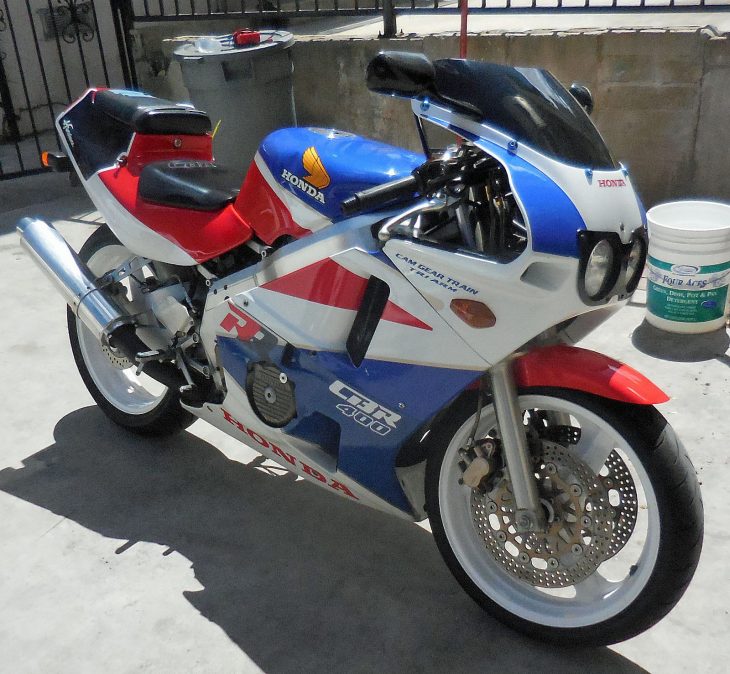 Bikes like the CBR250RR we featured recently are very cool but, although that bike's tiny four will positively scream to near 20,000rpm, outright performance is pretty feeble. This 400, while still no match for a modern supersport motorcycle in terms of straight-line speed, does offer a bit more midrange for everyday riding, but still loves to be thrashed. Gear-driven cams add to the noise and the 399cc four cylinder produces a claimed peak of 59hp, which should be plenty entertaining and there's more on tap with basic tuning. Suspension wasn't anything to write home about, but the light weight and stiff frame mean the bike is a terrific backroad companion and I'd imagine plenty of other CBR parts will fit, if you plan to track your little CBR…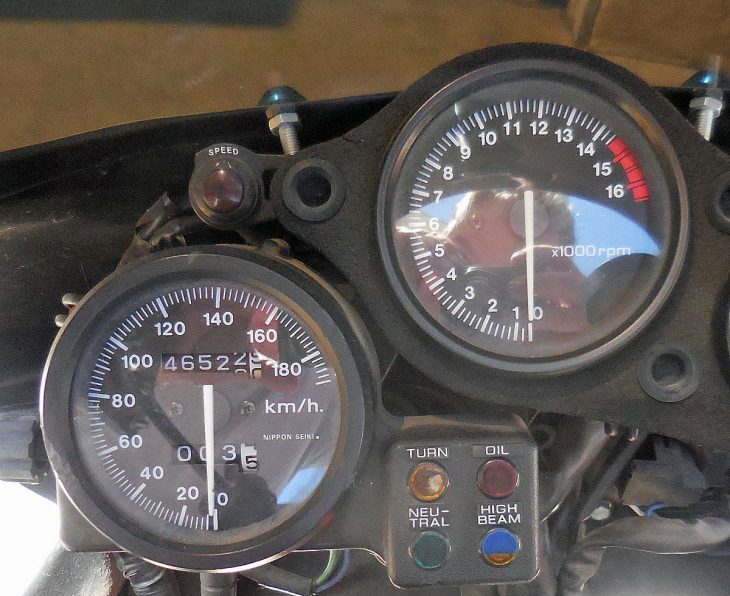 From the original eBay listing: 1988 Honda CBR400 for Sale
Very rare to be registered in Cali. Runs great. Paint on tank original and clean inside. Small dent in rear of tank. Upper plastic thought to be original. Lower plastic re-painted before I got bike. Some tabs could stand to be repaired on that and rear tail center insert.

46k km on speedo calculated to 29k miles.

Has fold up passenger peg brackets (see pics, circled in yellow).

64 year old owner, former bike wrench and former shop owner. Have very large bike collection being thinned down to make more space. Bike always stored indoors, and run every couple of months to keep healthy.

Overall, a pretty well preserved bike.
The seller also helpfully includes a video of the bike starting and running. This example is in decent overall condition, with minor imperfections and wear-and-tear expected of an entry-level machine. These were designed for the Japanese market and, although they're styled like big bikes, they're physically pretty small. I've never seen a CBR400 in the flesh, but I've spent some time around the CB1 that shares the same basic engine and powertrain with similar weight and wheelbase. Those are very compact, like a 7/8 scale model of a regular motorcycle.

There are no bids as yet, but there are lots of "Watchers" and there is still plenty of time left on the auction. The Buy It Now price of $5,000 seems reasonable, considering the rarity and condition, but potential buyers will obviously have to be serious fans of odd, grey-market bikes because that same money would also buy lots of other, faster toys.
-tad