Warning!
This post is in our archives. Links in this post have been updated to point to similar bikes available to bid on eBay.

Update 7.28.2019: This bike has SOLD! Congratulations to buyer and seller! -dc

Dennis has 3 very low mileage bikes listed right now:

Thank you for supporting the site, Dennis, and good luck to buyers! -dc

This Featured Listing Honda CBR929RR is a nearly modern superbike that's gotten lost in the shuffle in recent years and was only made between 2000 and 2001. The CBR900RR had been handily eclipsed by the new Yamaha R1, and this was Honda's attempt to gain back some ground, while remaining true to the bike's original ethos that "light makes right." Was it the right decision? Maybe not, but it's still a helluva sportbike, and this might be the nicest example you'll ever see.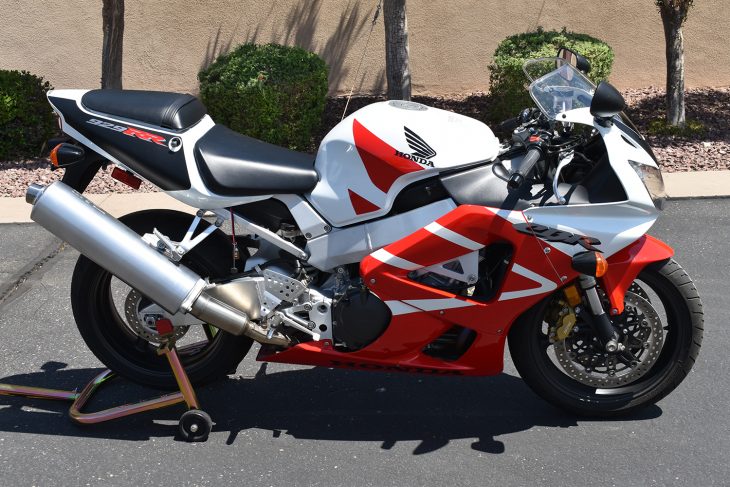 Instead of going to a full 1000cc, they stuck with a less-than-liter displacement: the 929 indicates the engine size, with Honda claiming it kept the bike's height and weight to a minimum. It must have worked, because the bike came in at a pretty svelte 434lbs with a tank of gas, as measured by Cycle World during a head-to-head comparison with the R1 and ZX9R. A full titanium exhaust helped save weight, and even the midrange-boosting HTEV power valve was made of the lightweight metal.
Honda attention to detail was everywhere: the airbox included a flapper valve to control internal volume and ensure a steady flow of air to the fuel injection that was new for 2000. Injection may have been new to Honda's big-bore sportbikes, but you wouldn't know it: the system was smooth and refined. The engine was much more oversquare than the original at 74 x 54mm versus the later 919cc version of the CBR900RR's 71 x 58mm, and was good for a claimed 150hp. Cycle World found it had 122hp at the rear wheel, compared to the R1's 127whp tested on the same day, although the R1 made much more torque: 72 lb-ft to the CBR's 63.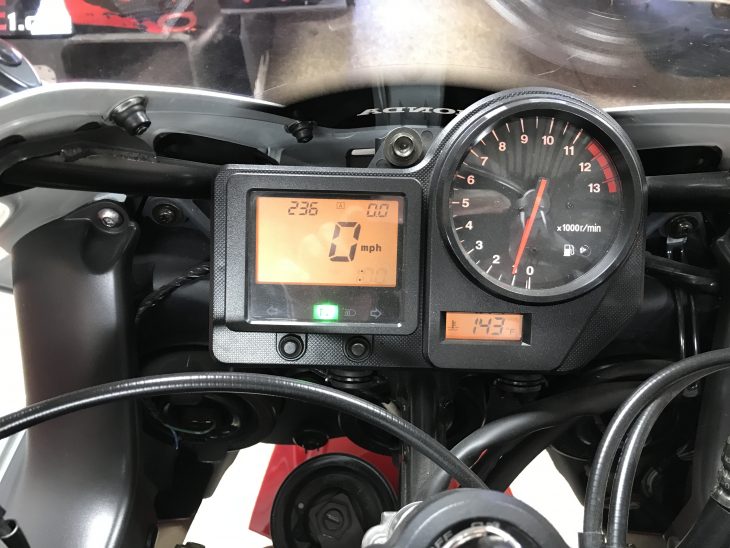 A new extruded aluminum beam frame followed a philosophy similar to Yamaha, and allowed for a longer swingarm to fit within the short wheelbase required for sharp handling. Honda referred to the new frame as being a "pivotless" design and used the engine as a stressed member, with the longer swingarm mounted directly to the cases. Fully-adjustable Showa suspension graced both ends, and the fork was inverted for the first time. The biggest change in Honda's thinking may have been a switch to a 17″ front wheel to replace the earlier CBR900's odd-size.
Ultimately, you had to work the CBR a bit harder than the R1 for the same speed, but in typical Honda form, fit and finish was superior and the bike was physically small, and very agile. Maybe too agile: some riders felt the front end retained a bit of the CBR's flighty DNA, but you could say it wouldn't be a CBR without a bit of headshake!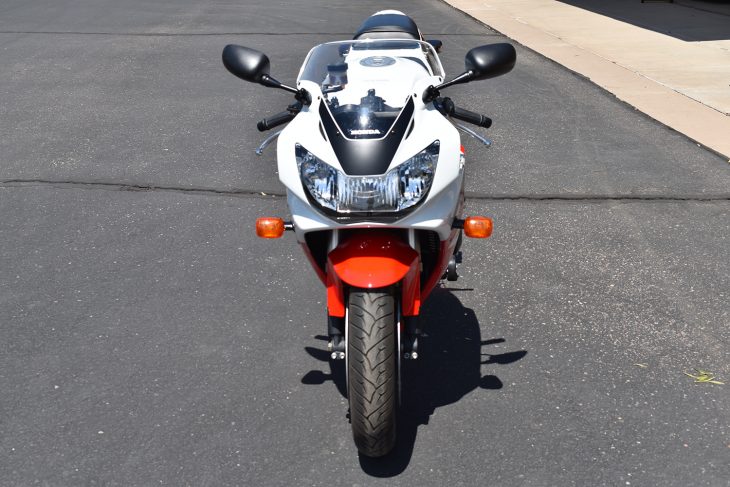 From the Seller: 2000 Honda CBR929RR for Sale

VIN: JH2SC4415YM000517 $9,000

I purchased this motorcycle in San Jose, CA, new in 2000 and rode it 236 miles and then parked it. I'm turning 80 years old in the next month and the time has come to find it a new, younger owner, hopefully someone that is a collector of motorcycles and that would appreciate the fact that it is 99.9% original (new batteries only and still on original tires), has been ridden 236 miles and has been in a climate-controlled environment from the very first day that it was bought and has had the best of care.
Built from 2000-2001, the 929RR was a bit of a stopgap bike, meant to keep Honda in the game and the CBR954RR that followed increased displacement yet again. This particular model has largely gone unnoticed, but the uptick in values for the original CBR900RR suggests that these might soon follow. It didn't pull the headlines that the R1 did, but it was a very polished machine and every bit as good, just different. The $9,000 asking price isn't far of the original $9,999 MSRP, but I think we can confidently say you will never see one this nice or original again, outside of a shipping crate. If you're a Honda fan, this is your chance to complete your CBR collection.
-tad