Warning!
This post is in our archives. Links in this post have been updated to point to similar bikes available to bid on eBay.

Update 5.14.2019: This bike has SOLD! Congratulations to buyer and seller! -dc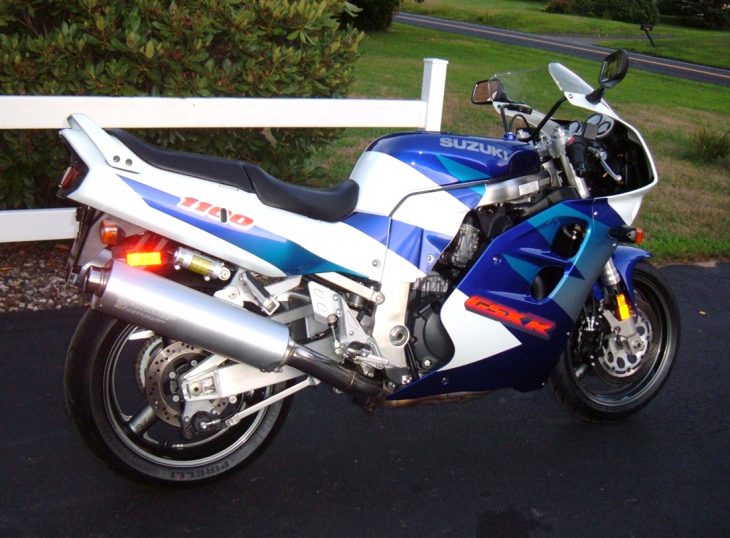 I have always had a soft spot for Suzuki GSXR1100s for a couple reasons. First, when they bowed in the mid-1980s, they were absolutely one of the baddest machines you could buy, two wheels or four. They weighed nothing and had an absolutely insane engine. Over their run, they evolved into the thinking man's sport tourer. They didn't handle like their smaller badge mates, but they sure as hell went fast. And, compared to a lot of liter-plus mile-eaters, they went around turns with a fair amount of poise and grace. But by the mid-90s, they were an also-ran in the arms race, so they didn't fly out of dealers the way CBR900RRs did.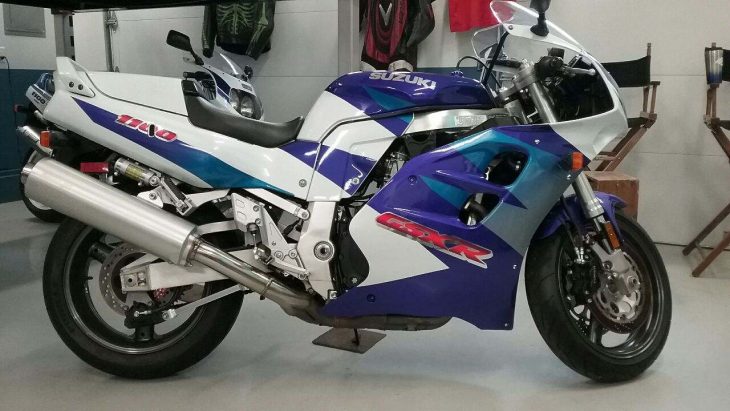 Which brings us to this 1997 Suzuki GSXR1100. It's a bone stock, close to perfect example from the second to last year of the model. When the seller says it has zero flaws, he ain't kidding. It's exceedingly low mileage, to boot. That means it's a modern sport tourer with classic pedigree, fabulous, blocky mid-90s Gixxer styling, and the running gear to take you from coast to coast in comfort and beyond 100 mph.
From the seller:
If you've always wanted a mint 1997 GSXR here's your chance. This is a true time capsule that's
in museum collecting condition. It's totally bone stock including air box, cans and manufacturer
idiot stickers. It has 4300 original miles on it and looks like the day in left the dealership. No
chips, dings, anything. It seems like the previous owner detailed it after every ride. I was not
looking to buy this but when I saw the condition it was in; I could not help myself. It's a disease.
As I am more of a track guy I do very little street riding anymore, no this has not been tracked.
As such it's been sitting in my climate-controlled garage so time for a new home. I'm a picky 50
plus year old that collects bikes. Hence, I am very particular and tend to understate condition. I
can honestly rate this a 10 out of 10 as it has zero faults. The pictures speak for themselves. As I
like selling things with no stories the bike has just had all fluids changed, a new battery
installed, and the carburetors cleaned. It's ready to be collected or ridden, your choice. You will
not be disappointed; I have many more pictures and happy to answer any questions. It's
registered in New Hampshire which does not title anything over fifteen years old, but I do have
the previous owner's title. I do not need to sell this bike so please don't waste either of our
times. Thanks for looking.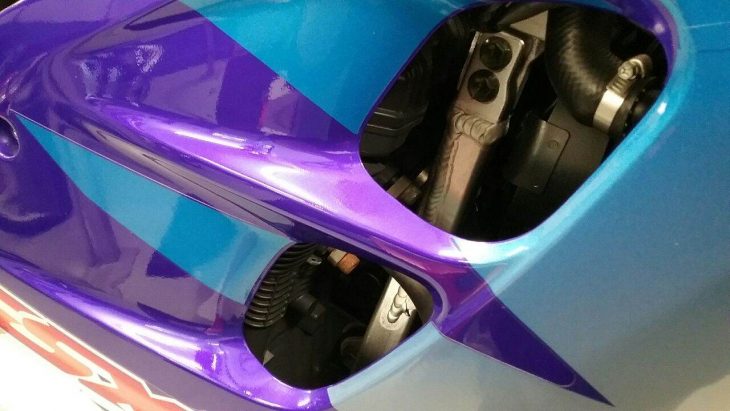 As a now-classic example of one of motorcycling's most famous marques, this thing has very few flies on it. It might not have been the fastest or nimblest in its day, but there's no denying its pedigree, quality and power.