Warning!
This post is in our archives. Links in this post have been updated to point to similar bikes available to bid on eBay.

Update 5.15.2017: SOLD in just 5 days. Congratulations to buyer and seller! -dc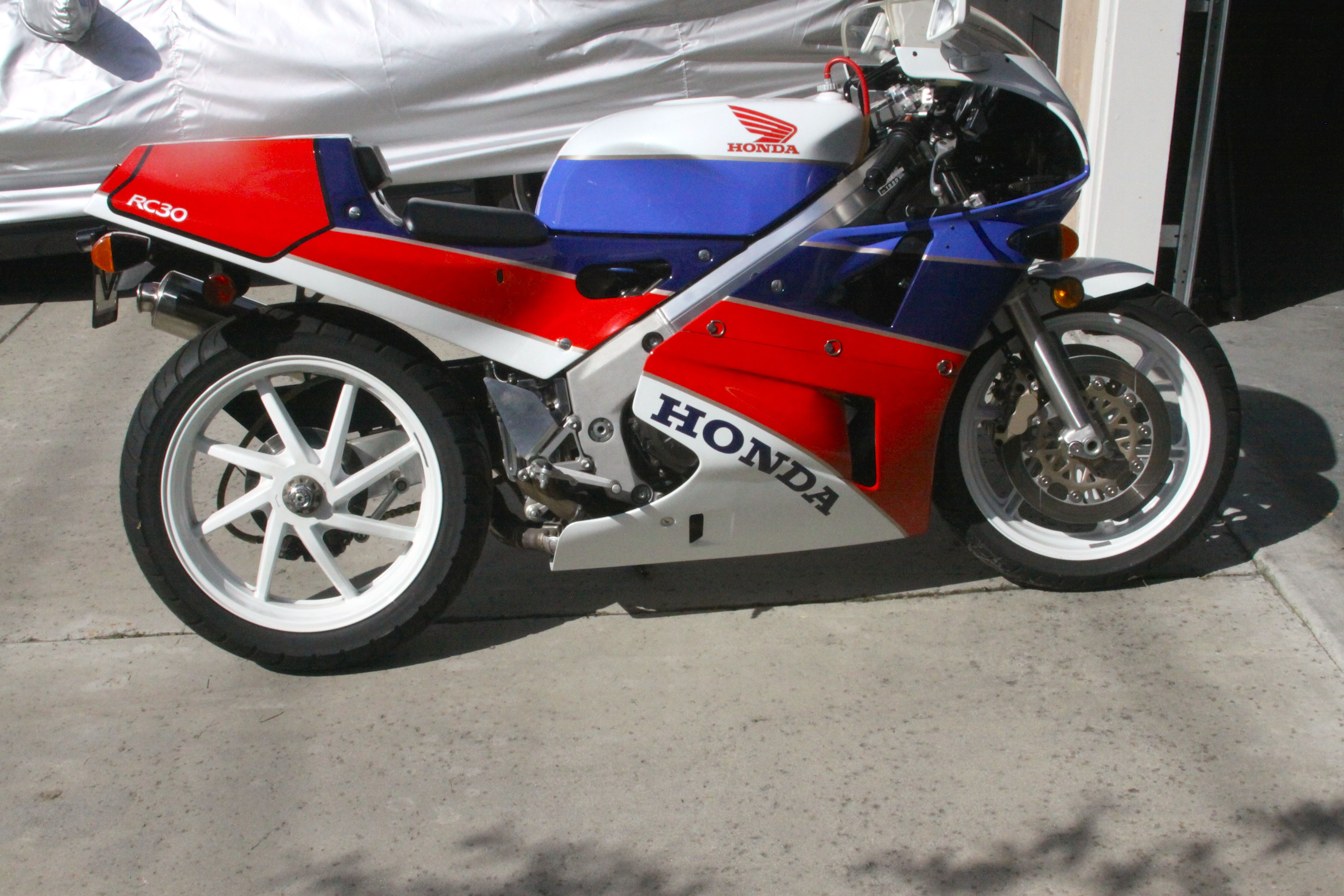 When it comes to collecting, the Honda RC30 (i.e. VFR750R) is one for the ages. This is perhaps THE most collectable bike available insofar as modern machinery goes. With sensuous curves, striking paint and race-bred features, the RC30 is the ultimate homologation bike and the real deal on the street. Powered by a V-4 with gear-driven cams (oh, the music!) and titanium connecting rods, the RC30 was first released in Japan in 1988, followed shortly by a European version. Ultimately, this rare bit of unobtanium came to America as a 1990 model.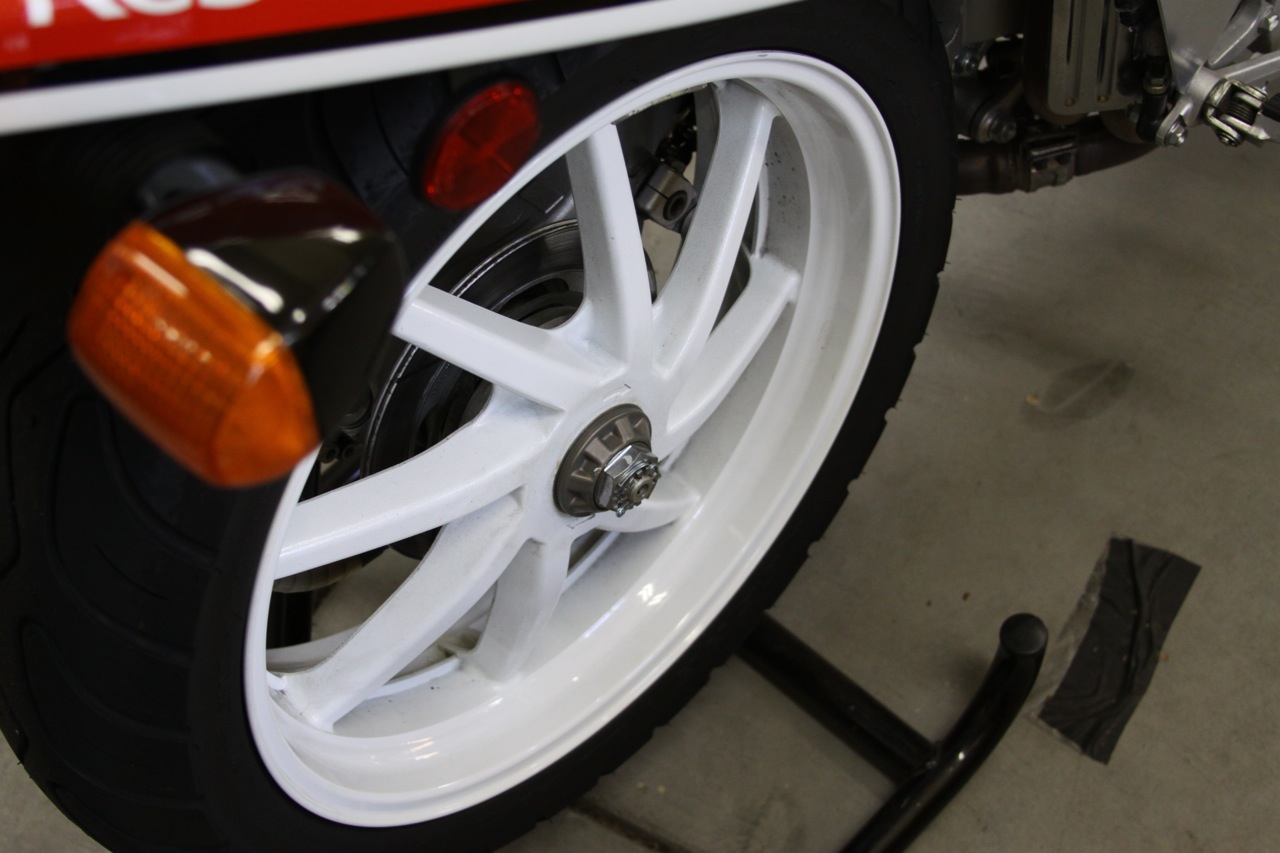 Released in order to qualify for the inaugural FIM Superbike racing series – where racing motorcycles are required to be based off of a street bike – the RC30 dominated the first season out. "Flyin" Fred Merkel had the piloting honors in 1988, and followed up with a repeat victory season in 1989. By that time, the legend of the RC30 had been secured. It seems that wherever the RC30 showed up, it won; be it the Superbike circuit, the Isle of Man TT, or the showroom. An estimated 3,000 bikes were produced, and carried the absurd price tag of approximately $15k USD. Today, that number seems like a bargain – if you can find one. This RC30 is being sold by a RSBFS reader and fan who found this bike right here on these pages. I'll let him pick up the story: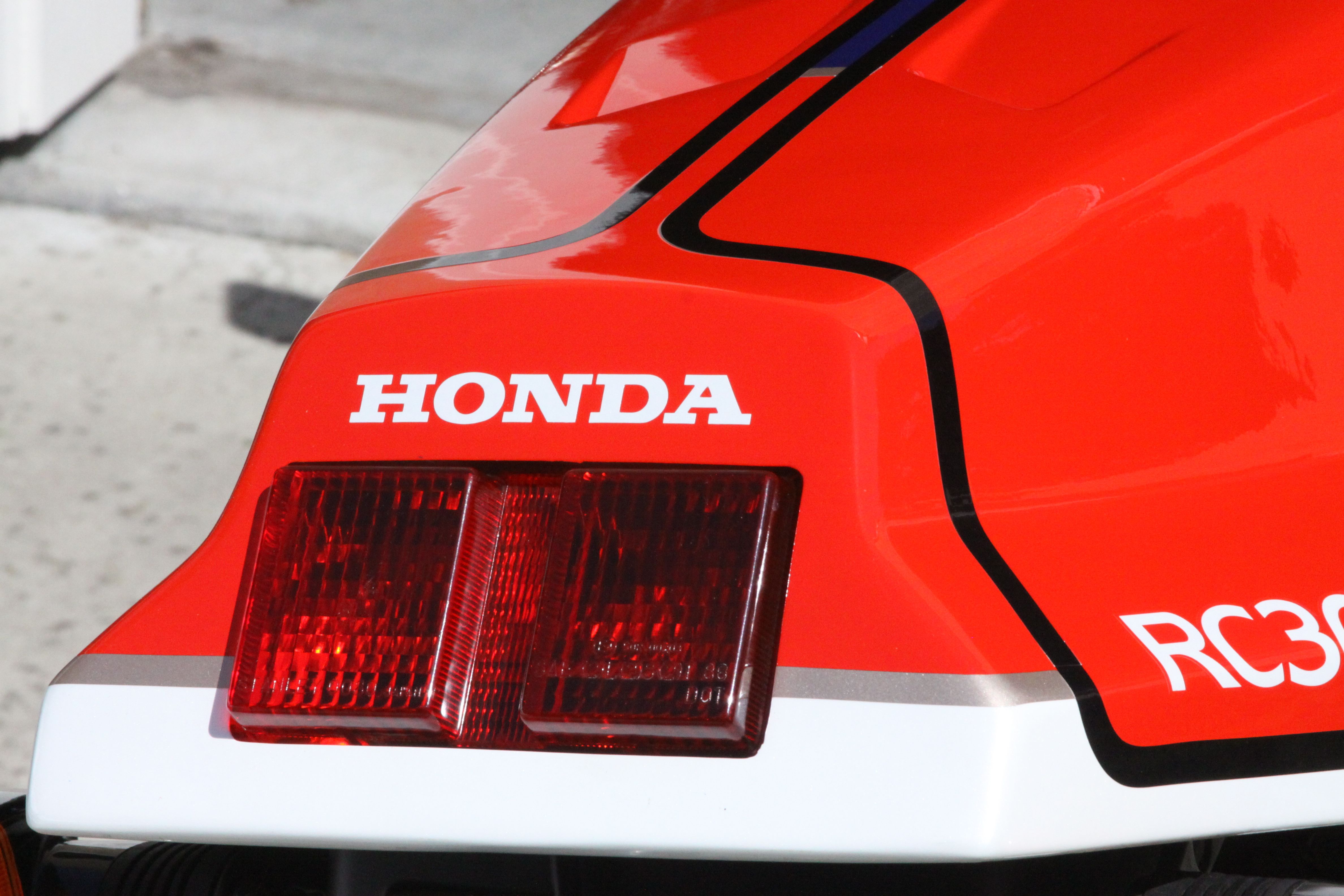 From the seller:
1990 RC30 – 49 state model – 3,540 miles. New battery, brake and clutch fluids. All original. Includes rear stand, tool kit, and 4 NOS Honda spark plugs. I also have the original tires, if you would like them for display purposes. This rare bird was last registered in 1994 in NY (there is a sticker on the left fork leg).

For some reason, it was put into long-term storage, then later sold to a man in Portland OR from whom I bought the bike. I have had the 30 for 5 years, but am moving and don't have space for it in the next garage.

Study the photos – this machine is almost cosmetically perfect – it has a tiny chip in the paint on the fairing which I've photographed, a scratch on the bottom of the belly pan, and some slight discoloration at the bottom rear of the belly pan (I attempted to get it out using mirror glaze, but to no avail) – the discoloration is so minor I can't get a decent photo of it. These tiny imperfections were present when I purchased the bike.

I put fresh fuel into it today, and it fired up immediately (see video). Now, the caveat – when it fired up, it also leaked some fuel due to a stuck float in one of the carburators (turn off the petcock and the leak stops – I cleaned the bike to remove any fuel residue). I'm a sorry excuse for a mechanic, and I'm not anxious to take this jewel to our local shop, so I'm selling it as it is, and the new owner will need to service the float.

Video of RC30 startup:


I am a Rare sports bike fan, and that's how I found RC30 #37. I am hoping it goes to someone who will truly appreciate its originality, as I have.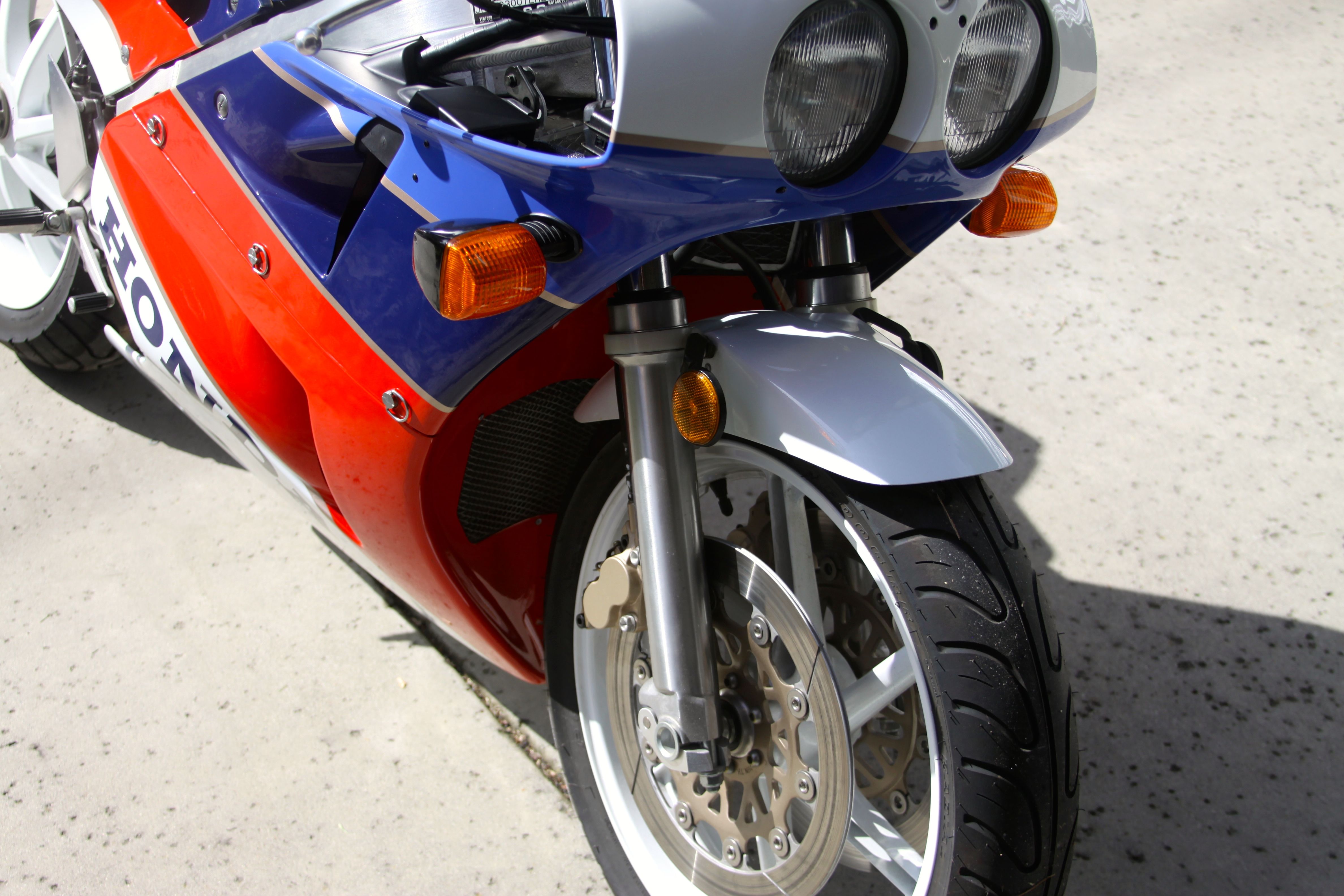 RSBFS finds and posts the best sport bikes found for sale every day. But it's not every day that you come across as original and protected an example of "rare sport bike" as this beautifully cared for RC30. Yes, there may need to be some sorting out of the carbs (if you are keen to ride this unicorn) – but that seems to be proof that the bike really hasn't been fueled or run in a long time, and is all original as claimed. Gotta give props to full disclosure.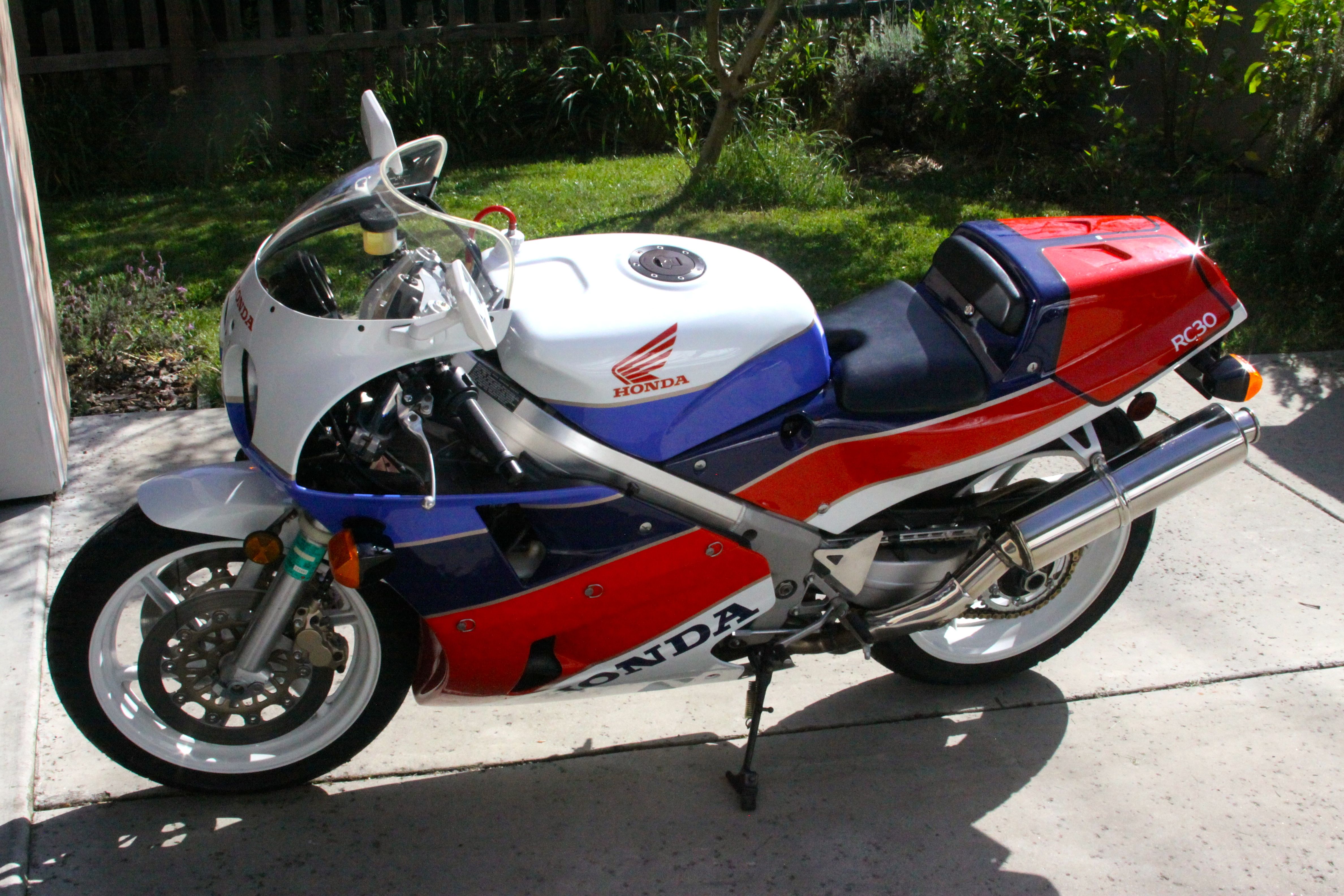 Tim is accepting offers on this beauty right now. Send him an email with your best shot (tmerrill@fulcrumlegal.com), and see if you can't add the most collectable modern sport bike to your collection. Good luck!!