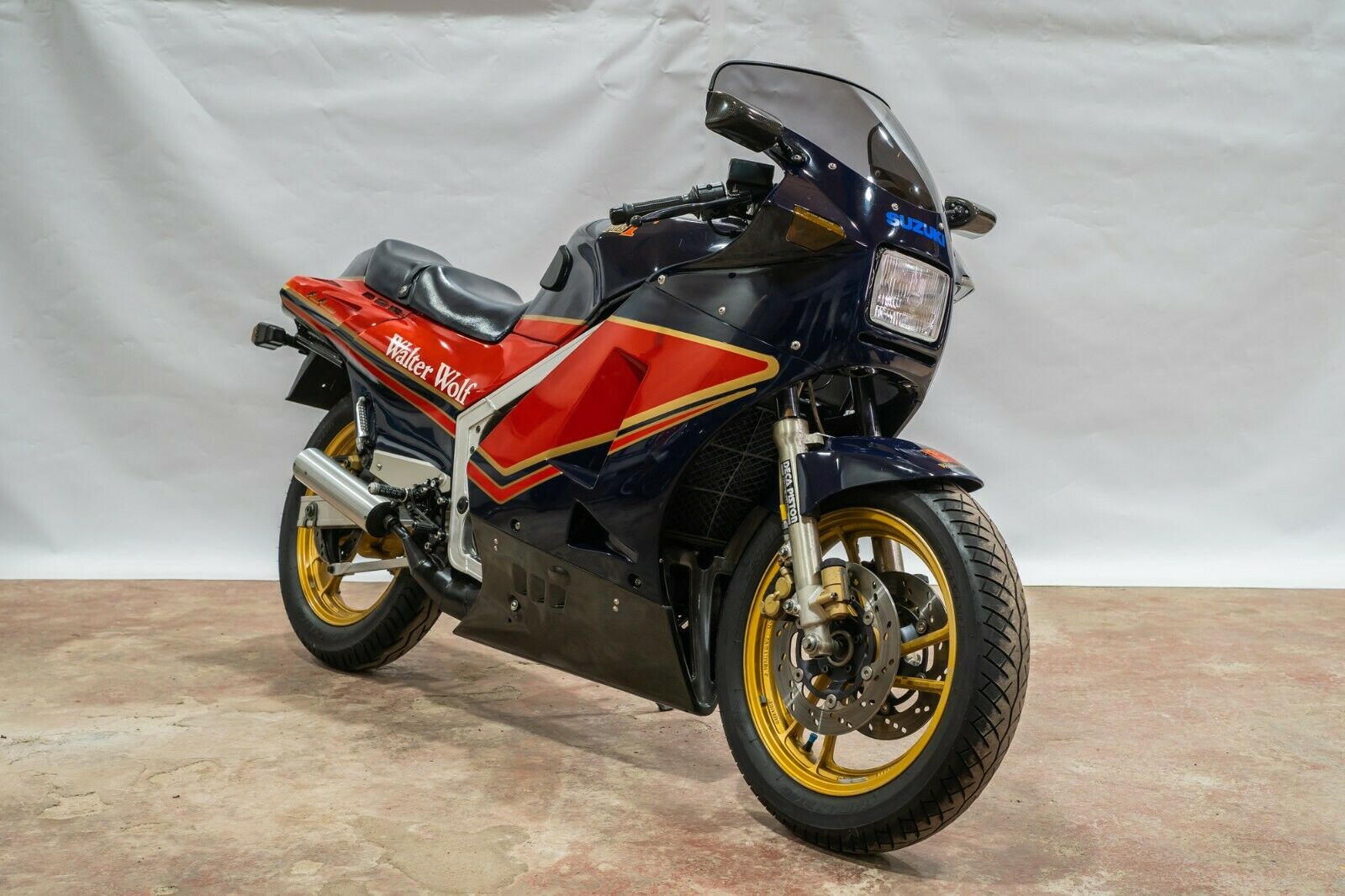 The world of motorcycle collecting is undeniably a global affair. One need only to look at today's Featured Listing to know why: a rare Japanese sport bike made even more exclusive through the association with an Austrian-born Canadian businessman and F1 entrepreneur, collected and protected by a knowing individual in Portugal. Somehow that all makes perfect sense.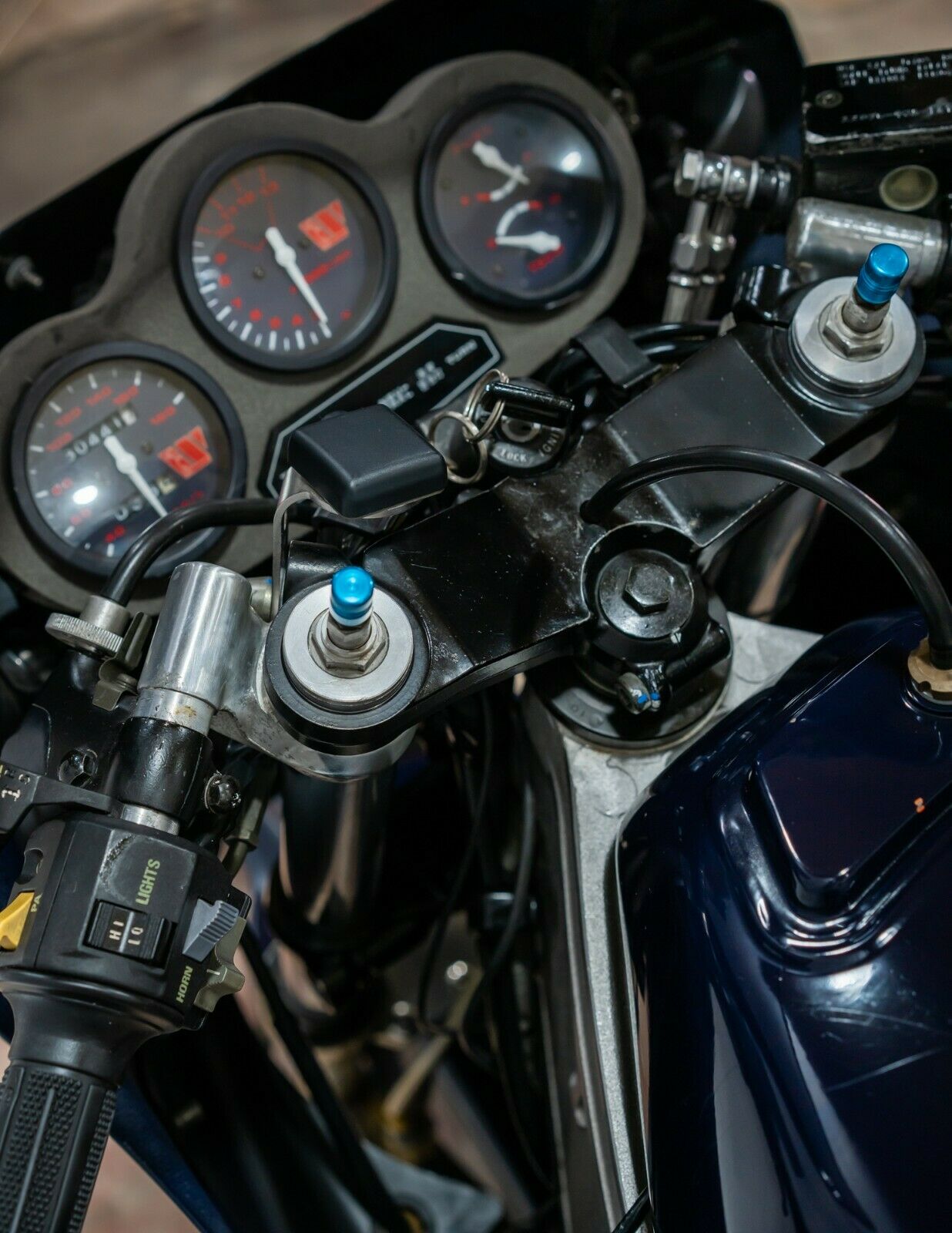 Walter Wolf – a massive motorsports enthusiast – made his fortune in oil drilling, supplying drilling tools and supplies worldwide. Wolf parlayed that fortune into the circus of F1, propping up an early team with Frank William's at the helm. For another tie-in to the two-wheeled realm, Wolf also purchased that remnants of Lord Hesketh's F1 operation. When Frank toook key staff and created his own team under the Frank Williams Engineering banner, Wolf continued under the Wolf brand, winning a few races. Notable drivers included Keke Rosberg, Jody Scheckter, James Hunt and Bobby Rahal.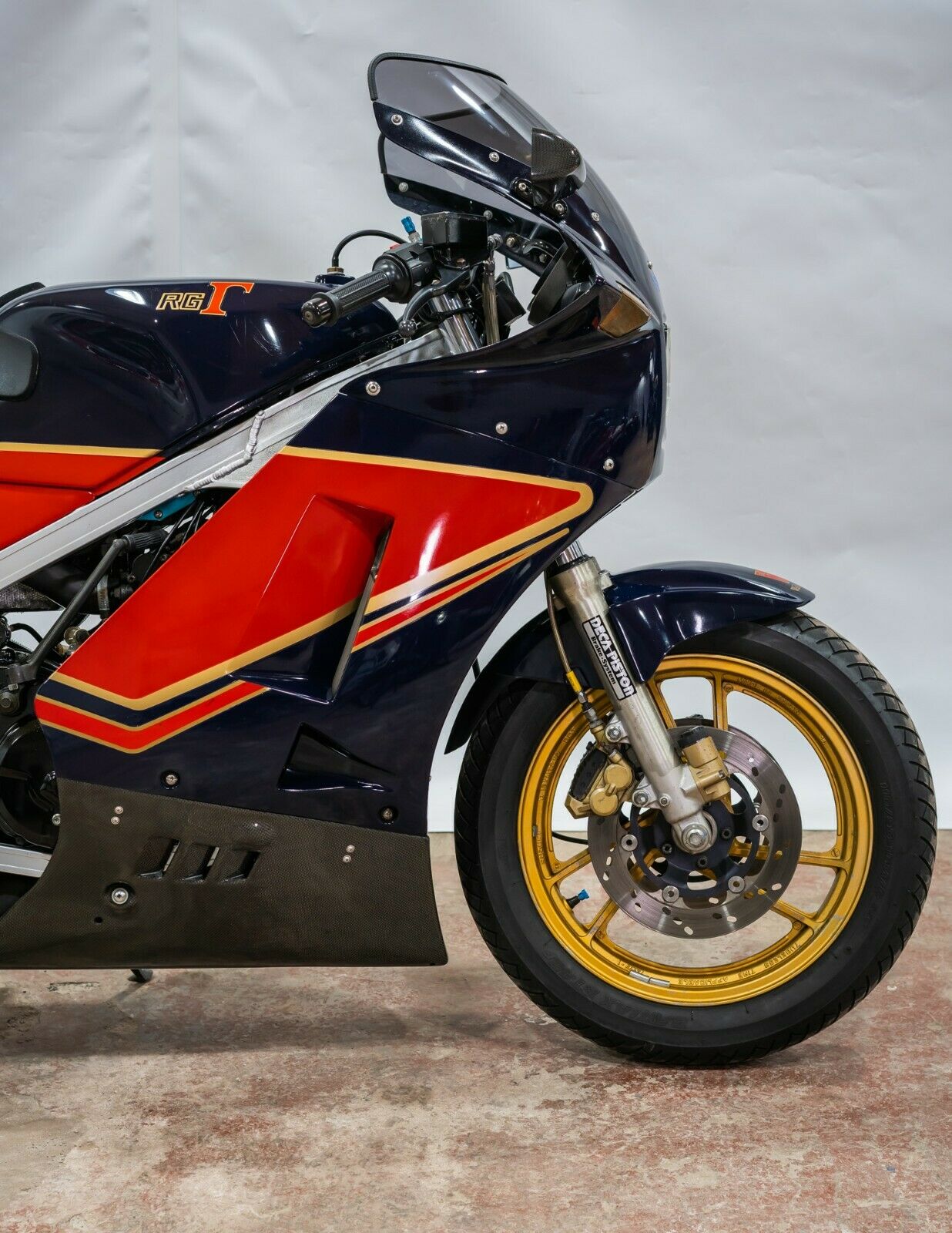 Wolf was also interested in motorcycle racing, sponsoring several teams including Japanese champion Masaru Mizutani. The Walter Wolf Edition RG500 celebrates a unique personality and branding through unique graphics, wheels, colors and "W" instrumentation. The recipe is pretty simple: start with a rare bike (the RG was made available for a scant 2 years), and run off a stand-out special edition in low numbers. Today the Walter Wolf edition RG500 is cherished by collectors in the know.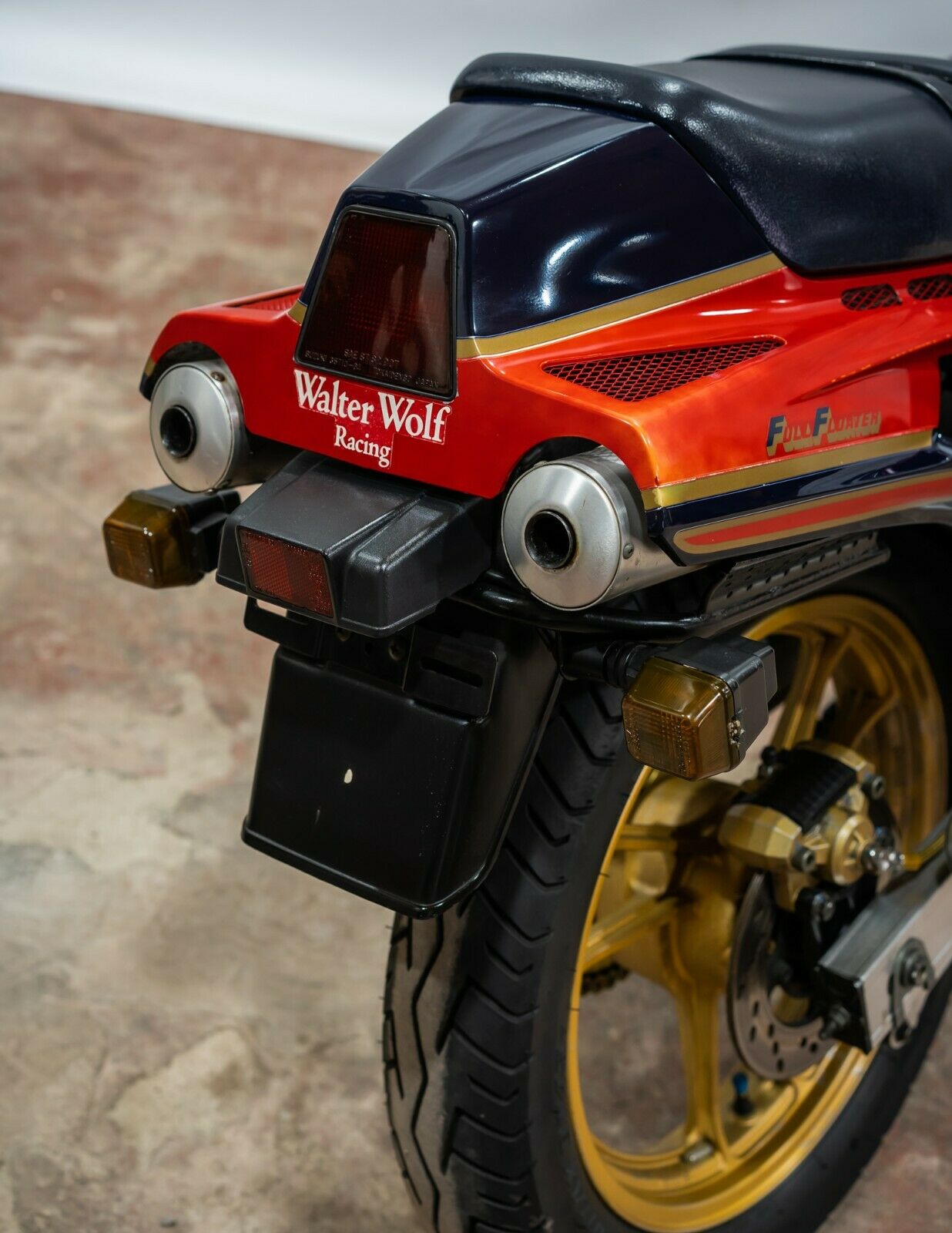 From the seller:
Suzuki RG500 Walter Wolf Edition unrestored.
Year 1985 with 26000km.
2 Original keys plus many original parts.
Portuguese Documents.
Please feel free to ask me more pictures or videos.
Transport to UK costs around £550 and will be Chas Mortimer Logistic Ltd collecting this bike.

Price: $19,000 GBP (approx $24,000 USD)
Details: eBay auction
Contact: Francisco Godinho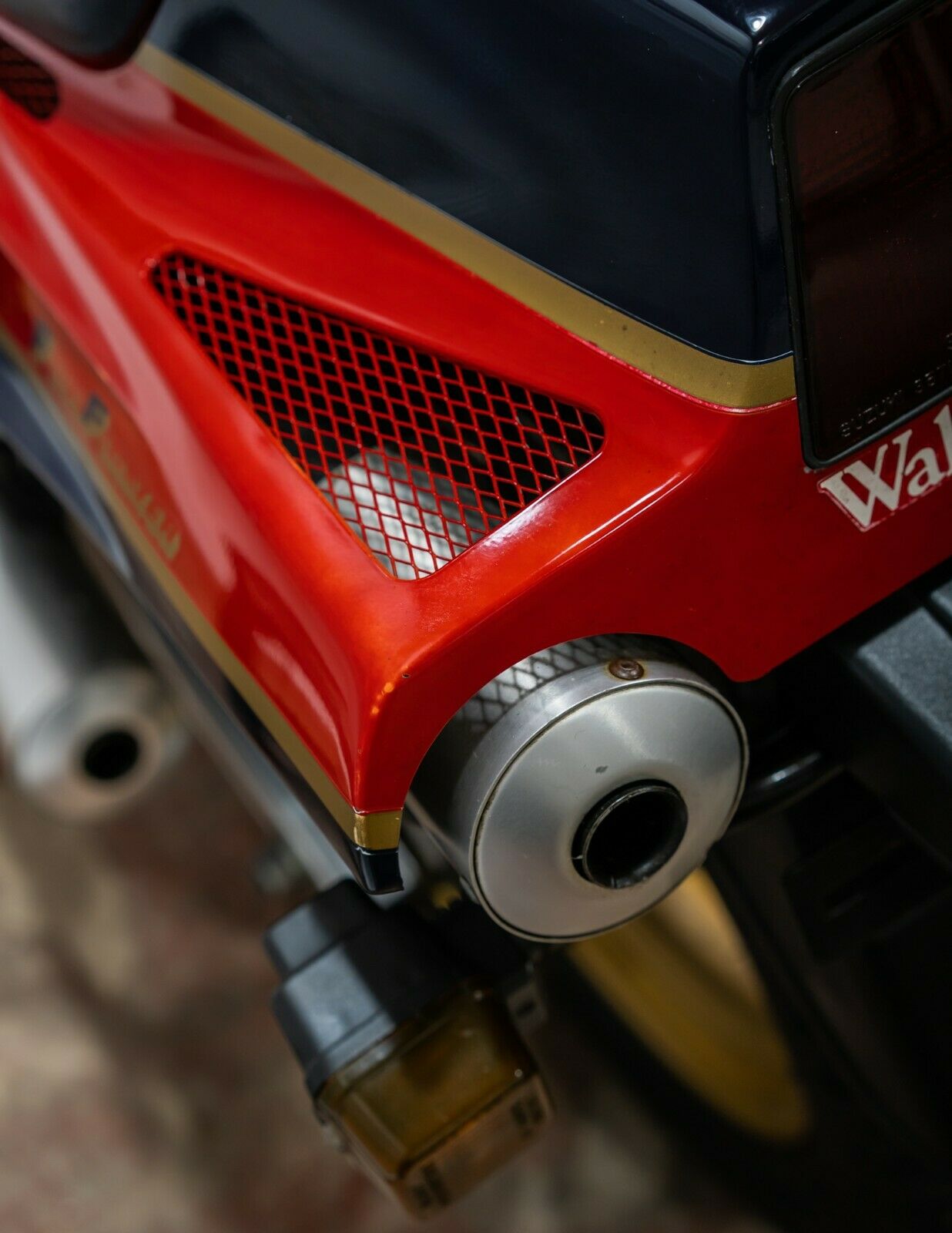 Despite the rarity, there were several different variants of the WW Edition RG500 depending upon locale. Some markets received livery with red wheels and a matching red seat (North America). Others offered the WW bodywork and instruments but different wheels and seat. There was even a silver edition for Singapore, and an extremely limited model offering in Japan commemorating Masaru Mizutani.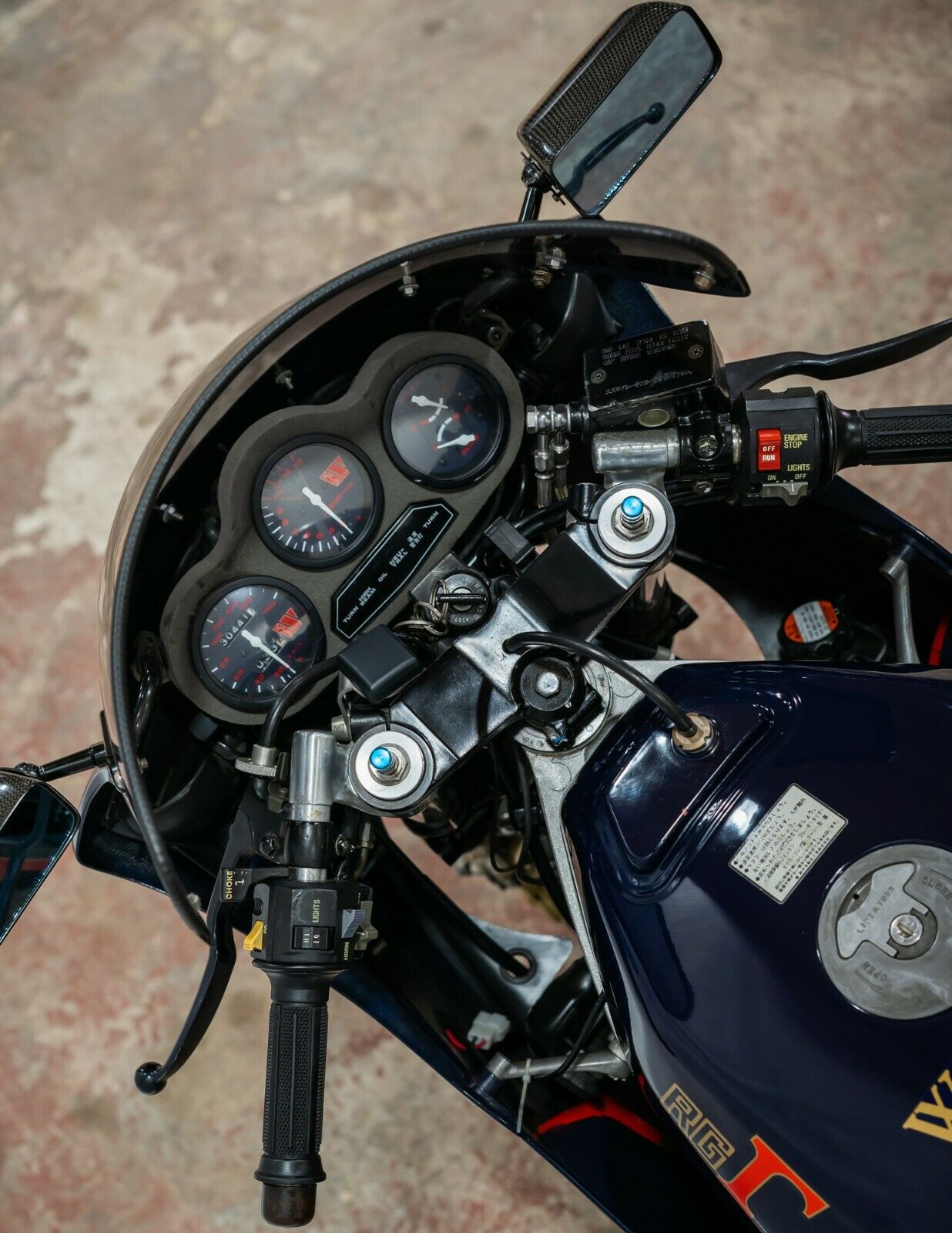 Today's Featured Listing is located in Portugal, although the seller has identified shipping options for the UK. US-based buyers might need to contact the seller for logistics to transport the bike to the States, but given the number of bikes in this seller's collection I'm sure that should not be an issue. The bike has Portuguese paperwork, and looks to be one of the European models. Have questions? Reach out to Francisco for more details. If you want to stand out from the crowd – or simply pull away from it in a cloud a delicious blue smoke – a rare Walter Wolf Edition is just the ticket you need. Check out all of the details and Good Luck!!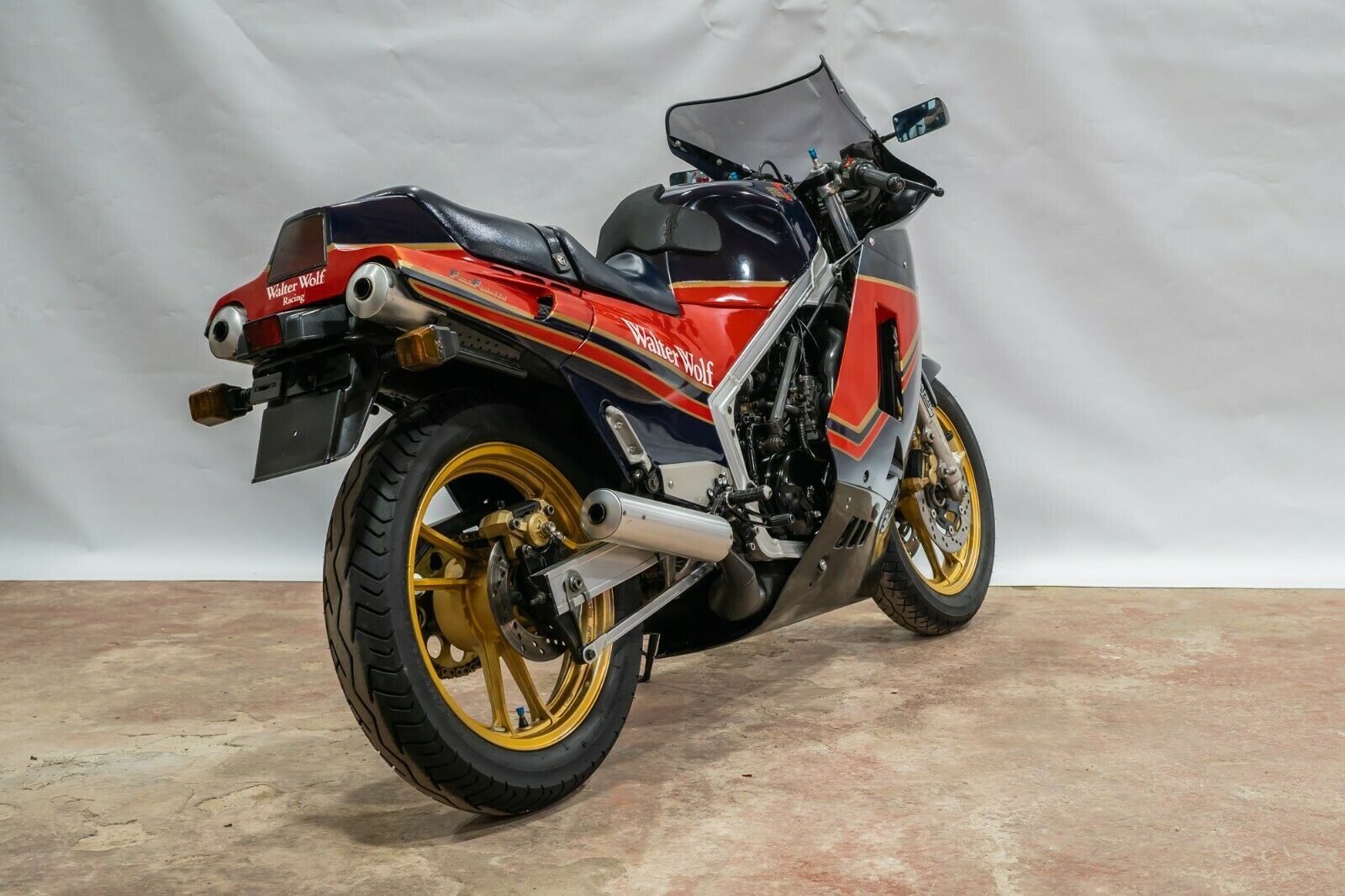 MI