Warning!
This post is in our archives. Links in this post have been updated to point to similar bikes available to bid on eBay.
Every post will be sent right to your inbox every morning when new posts are made. We will never sell our list or spam you. Plus you can click links to bid or buy right from the email and skip the site entirely. Subscribe to Rare SportBikes For Sale today!
Update 9.20.21: This bike has SOLD! Congratulations to buyer and seller! -dc
Update 9.13.21: Price reduced to $12,000. Contact Chris with your interest. Oh and don't miss his Bimota SB6R either! -dc
Many have fond memories of the glorious excess of the 1980s.  A time when more was better, and yet seldom enough.  Currently there is a new found appreciation of some of the iconic design and memorable machines from the era.  Take the Suzuki Katana, long held in high esteem with a cult following.  Suzuki recently announced it would be revive the name in a modern take on the classic design.  The original Katana was a defining bike in many ways for Suzuki.  All of this has caused a surge of interest in the original Katana, and rightfully so.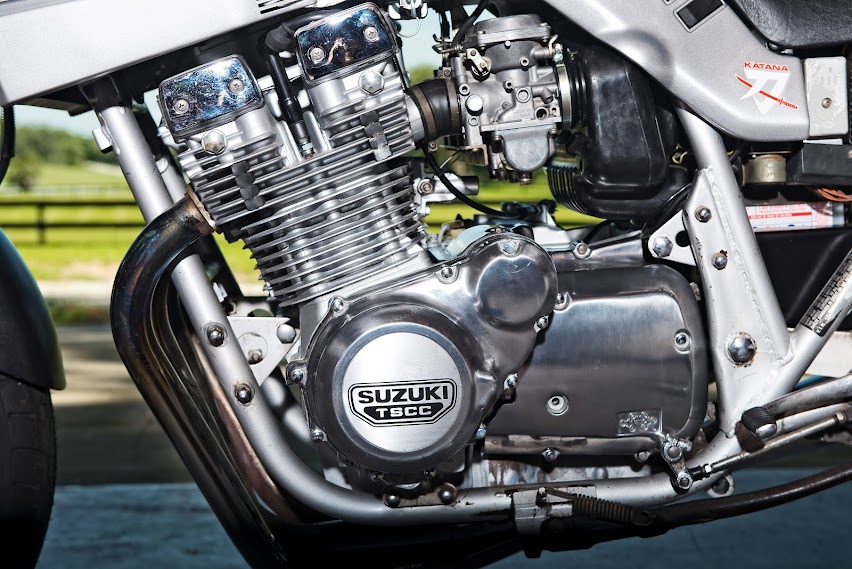 The 1982 example featured here is no run of the mill Katana, but rather the rare and sought after 1000cc version of the bike.  In an attempt to further broaden the appeal of the Katana line, Suzuki decided to take the bike racing.  The rules stipulated that they could not use the 1100 variant sold it many markets, so they reduced the bore size 2.6mm to bring the displacement to 998cc.  The reduction in engine size did little to effect the power.  With 90hp on tap and a top speed of over 140mph no one doubted the performance credentials.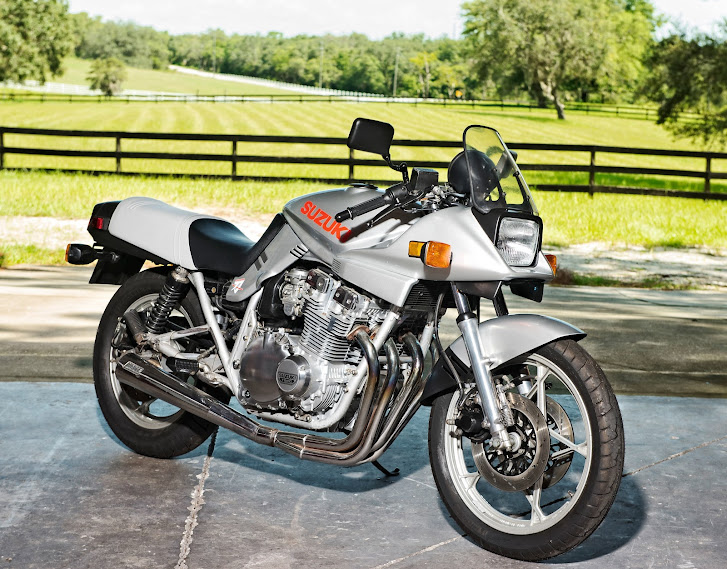 In the words of the seller:
This 10,872 mile 1982 Suzuki Katana GS1000SZ has been resurrected  with the intent being to treat the project as a bike that was ridden and maintained as an owner would have over the years using skill and quality OEM  parts, not as a museum show piece. As such, the heart of the motorcycle was left intact. The frame has not been painted and still retains the original sticker near the left rear foot area and wear from the previous owner. The motor has not been removed, but has had a light cosmetic treatment and is a 10k mile running unit.  All mechanical issues with this bike were addressed with OEM Suzuki parts whenever available. The bike was started and ran to assess the mechanical status. 

The clutch made some excessive noise so the entire clutch, from the primary drive (no longer available, thanks Mick Hone Suzuki AUS)  fiber and steel clutch plates, new pressure plate, as well as all springs, bearings and washers replaced with OEM parts. 

The carburetors were then removed and disassembled, sonically cleaned and rebuilt.  The tank is solid and the fuel has been rinsed out. A new Suzuki petcock with a new gasket and fresh fuel line installed. Carbs are jetted with the jets it ran on. Has a factory airbox, K&N filter and the Air/Fuel mixture screws  2 1/2 turns out.  Clutch and carb work was performed by Jeremy Lanier of Lanier Racing. 

I would like to thank Jeremy Lanier of Lanier Racing for his assistance, expertise and wit, also Mick Hone from Suzuki Australia for shipping some hard to find vintage Suzuki parts to the USA and Seminole Powersports North for the great parts and service departments. 
The bike has patina and wear from previous years of use, specifically the frame and swing arm that were not disassembled or painted. There are lots of hours of work and plenty of dollars in parts spent on this 39 soon to be 40 year old bike. If you have any questions on the build or my reputation as a seller and member of the motorcycle community, do your due diligence. I have been building GSX-R's for over 30 plus years and have built a number of various sport bikes sold on this site.

Ready to assist in the shipping logistics, but buyer is responsible for setting up arrangements

Interested buyers can contact me directly with any questions or legitimate offers on this bike or any other build you would like to commission.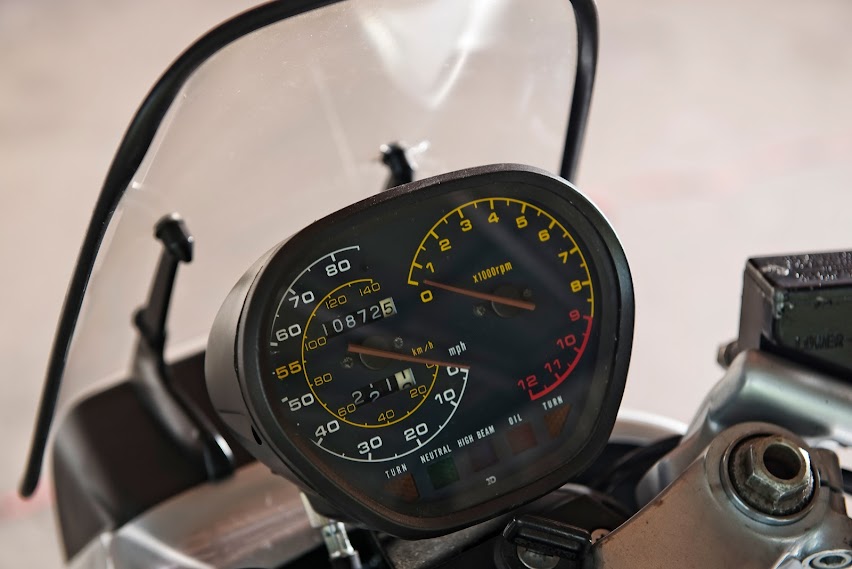 Detailed list of parts used and work completed:
The bike sits in a dry, ready to start state. Oil in the crankcase, no fuel in the tank or carbs. 

(Fuel last for about 2-3 weeks stagnant here in the Florida summer)

New Yuasa battery, 

New Michelin Pilot tires,  

New chain and sprockets

Powder coated wheels with new wheel bearings

New replica seat cover

Freshly painted tank and bodywork using PPG products including liberal amounts of  DCU2021 clear if you wish to wet sand and buff to a show finish

New OEM Coils/ Caps and NGK plugs

New airbox rubber and clamps (air side), as well as the fuel side intake rubber inlets making carb removal and service a non drama event

All new OEM engine side covers, some not available anymore

Powder coated rotor carriers 

New left side switch gear

New Suzuki mirrors

New Suzuki tail light

New throttle cable

New OEM front and rear turn signals

New OEM hand grips

Triple tree bearings

Clutch pivot shaft bearing

Rebuilt front and rear master brake cylinders (Suzuki dealer)

Vintage Vance and Hines exhaust

Complete list of parts and receipts for verification of all work performed.
Not only is this bike a rare and interesting version of a desirable motorcycle, it is in beautiful shape and sure to offer loads of enjoyment to a future owner.   The bike has been tastefully modified and lovingly looked after by a knowledgeable owner with a long history with the brand.  The seller is a long time supporter of RSBFS and we are over the moon that he has trusted us with the listing of another one of his amazing bikes.
Bike is listed at $14,500 $12,000 with a Clear Florida Title
Contact:
Chris Perkins
407-492-5854
Special thanks to Anna Jannotti for her professional expertise and phenomenal photographic skills.