Update 2.10.2022: This bike has SOLD! Congratulations to buyer and seller! -dc
Like its then-young designers and builders, the Bimota KB2 could delay worries of certification and conformance and focus on its chosen goals – such as 500 TT competition.  Duncan at Garage Assassins presents a very rare and special KB2.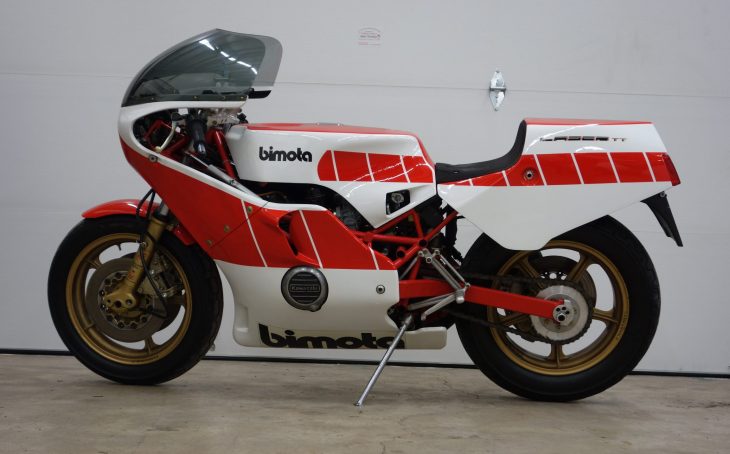 1981 Bimota KB2 for sale asking $25,500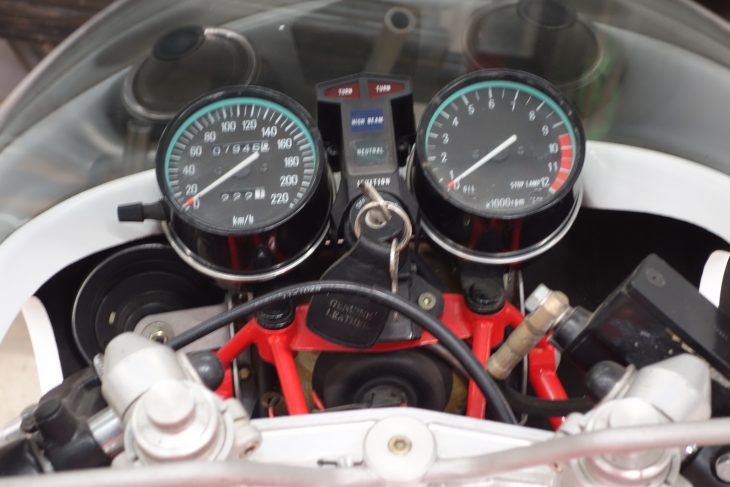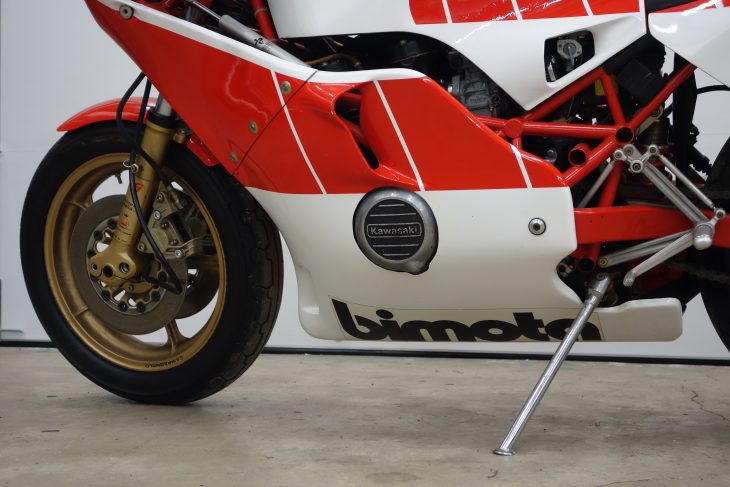 One look at the trellis frame surrounding Kawasaki's 550 cc engine will let you know it's designed for sports.  It cradles the air cooled mill from the sides, allowing easy access to the carbs and cams, and builds up to support the beefy headstock from below.  Ceriani forks have the axle centered in the fork leg.  Nor any compromises at the back of the chassis, with the drive sprocket just behind the swingarm pivot, so there's no change in chain tension with suspension travel.  Thanks to bespoke headers and 33mm Mikuni slides, power is increased to 65 hp from the GPz550.  Wheel sizes are a racer's 16-inch, likewise the full fairing which encloses the 4-into-1 collector.  Tank and seat fairings streamline low, with cutouts in the tank for fuel shutoff.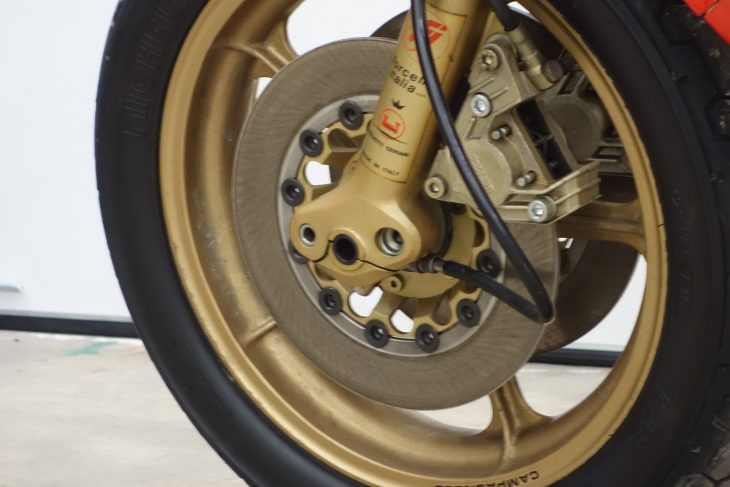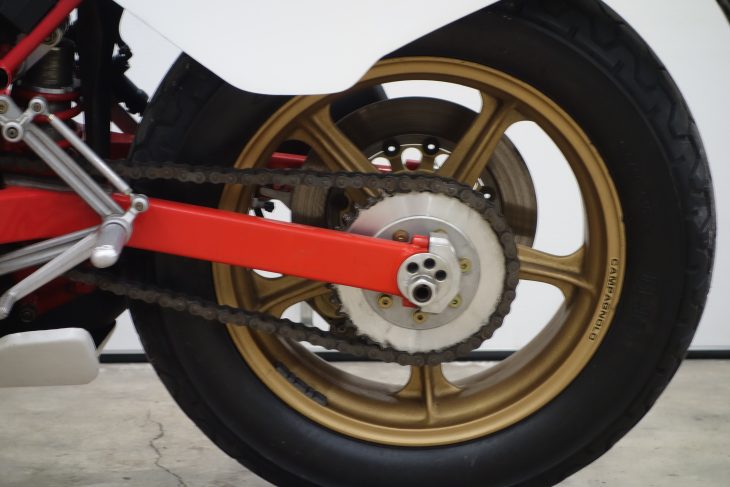 Having completed some preparation, Duncan from Garage Assassins has this KB2 on consignment at their suburban Seattle shop.  Pictures show the exotic details and techniques that made Bimota's reputation.  Duncan shares these notes on the KB2:
1981 Bimota KB2 7,946 original km.
VIN# KB8200014 One of 177 units built.
Unrestored example of this special 1981 Bimota KB2, yes 7,946 original kms.
Serious buyers only please. $25,500.00 US funds.


This has been part of a private collection for over 20 years, properly stored and maintained.  Said to be Massimo Tamburinis personal favorite of Bimota designs before he departed for Cagiva,  This 1981 Bimota KB2 Laser is the marriage of a super stiff, hand built Italian frame and a Kawasaki  GPZ550 powerplant. Just 177 of these were built. Factory gold Campagnolo Magnesium wheels in 16 inch. Brembo brakes, Marzocchi forks, the bike is light and nimble, very comfortable seating position, feels very short and compact.

Bimota started as a boutique company that outsourced engine-building to Japan to concentrate on bleeding-edge, flex-free frames. No expense was spared on parts, and as a result these bikes went for a hefty $12k in their day. Other factory mods include M1R Marzocchi forks and Brembo four pot calipers.

All the KB models had Kawasaki powerplants, the model signifying the second with Kawasaki power. Its factory rating was around 65 horsepower, but you should get a decent bit more with the upgraded pistons, camshaft and carburetor. At only 375 pounds dry, this one was said to smoke the 60 pound heavier donor Kawis in the twisties. You can see the upgraded Mikuni flat carb peeking out behind the bodywork here. This bike has been in a proper Man Cave stored dry, No Fuel in it. We have recently gone through carburetion, fresh fluids changed in motor/gear box. Complete chassis nut/bolt, body work off for inspection and set up. This bike is ready for a new owner to ride or put on display. It starts immediately, makes beautiful noise. All original, nothing weird, completely correct. Never raced,
never down, never abused. This bike is ready, to be safe we would recommend new tires as these are old, not cracked but old and hard.
Would that Bimota have been able to stay young and continue shipping chassis kits, perhaps the partnership would've continued longer, and racing success might not have been so intermittent.  The company grew and made cycles based on all major Japanese models, then began a great success with Ducati drivetrains, and even tried their own engines.  Models like the Tesi reinforced their leading edge designs and manufacturing chops.  But early on the stripped-down sportbikes let the chassis design shine, like this KB2. 
-donn